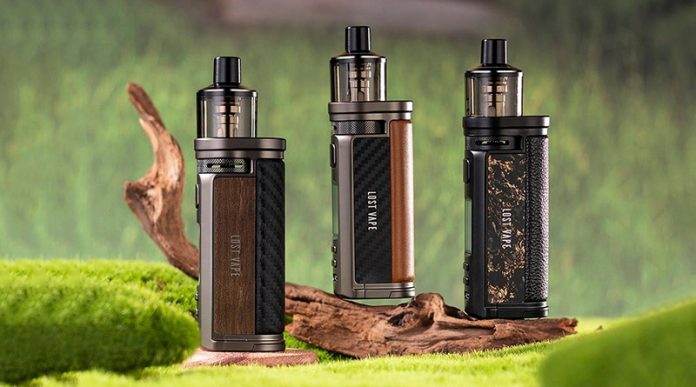 Our friends over at Healthcabin have been kind enough to send over the latest pod mod offering from Lost Vape, the Centaurus Q80. Previous pod systems from Lost Vape have been pretty good, and this uses updated UB Ultra coils which look like they may be better suited for a direct lung vape than earlier UB coils, so I was keen to see how this performed. So let's get started the Lost Vape Centaurus Q80 Review together!

40 x 28.5 x 90.5 mm
115 grams
Single 18650 battery
80 watt output (0.8 ~ 4 volts)
0.96' colour screen
5.5ml capacity (2ml for TPD regions)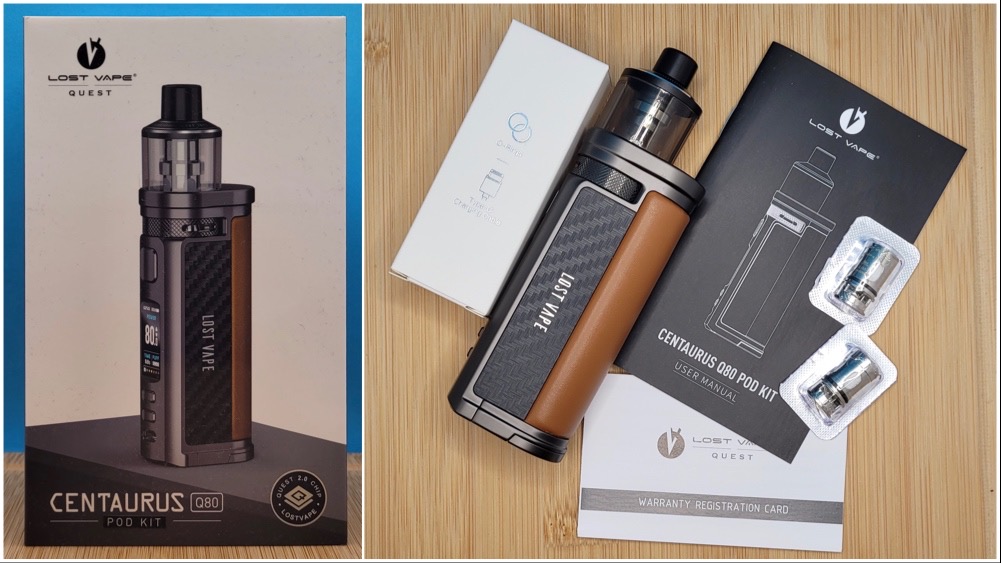 The Centaurus Q80 is instantly recognisable as a Lost Vape product following their usual design language:
All things considered, this is quite a nice looking pod mod with the good build quality you'd expect from Lost Vape. From a distance it looks like a standard 18650 mod with a tank on top, and it's a shame that a 510 adapter wasn't included to round the package off. Having said that, the new Quest 2.0 chip running things is rather basic and lacks any boost capability, so in its current form it would be quite limiting in that capacity.
The Quest 2.0 chip is a simple wattage only affair with a maximum output of 80 watts. Your only other options here are to change the colour of the theme and to clear your puff counter. The screen is easy to read but can get a bit washed out in direct sunlight, and all the buttons have a really positive click with great tactile feedback and zero button rattle. The large padded grip and slimline design feel really comfortable in the hand as well.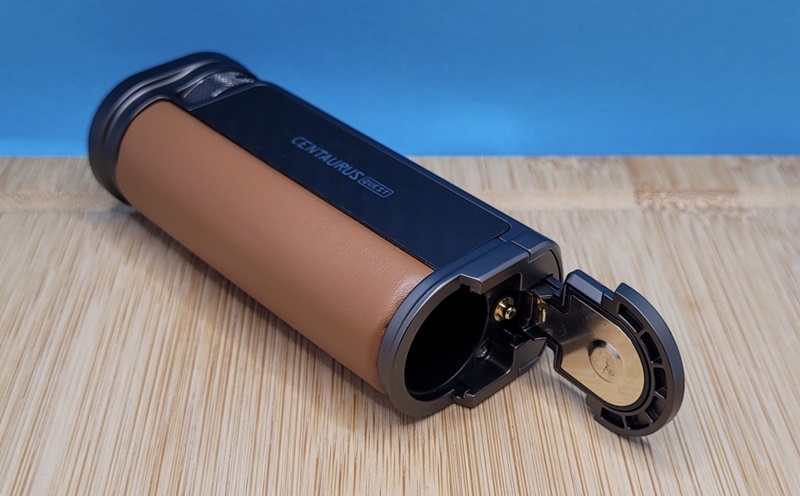 This is powered by a single 18650 battery with a trap door battery compartment at the base. This closes really well and I've had no issues with the battery door opening in pockets. There's handy on board charging via the USB-C port on the front of the device as well, should you need it.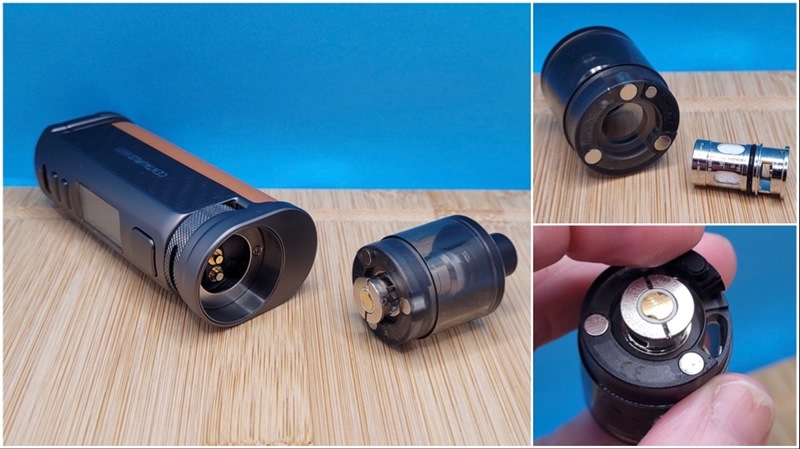 In this international version, the tank has a large 5.5ml capacity, as usual in the UK it will be limited by the dreaded 2ml TPD compliance. The pod uses a modern press fit coil design and is held firmly in place in the recess at the top of the Centaurus Q80 by magnets. Lost Vape have missed a trick here though as the pod looks like the top should be removable for convenient top filling but it actually uses the dreaded rubber bung hidden on the underside. At least the fill port is a decent size so filling this has been easy and mess free. The drip tip is a standard 510 so you can use your own if you don't like the fairly short one included with the kit.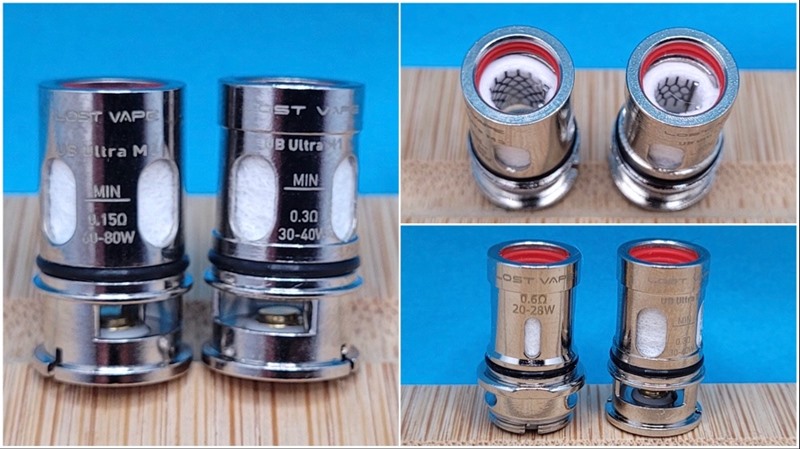 Two of the new UB Ultra coils are included in the box, these both feature a modern mesh coil and are intended for a direct lung hit. One big improvement over previous UB coils is the much larger wicking ports, and this is something I was keen to try out as I'd always found that the UB coils struggled to wick fast enough.
I tried the 0.3ohm coil first and the flavour was superb with plenty of bubbles coming from the wicking ports with each puff. Sadly this didn't last too long and after just four days I was getting a horrible burnt taste. Pulling the coil apart confirmed my fears, the wick behind the coil was completely burnt away, this could in part be down to the e-liquid I was using though as it was a fairly sweet fruity flavour. I was at least able to subject the remains of the coil to a magnet test and this does appear to be kanthal.
The 0.15ohm coil also performs well but given my experience with the 0.3ohm coil, I'm actually running this below the recommended wattage range at just 35 watts with the airflow about two thirds open.
Pros
Instantly recognisable as a lost vape product
Good flavour from the coils
Cons
Coils may not last that long
Conclusion
The Lost Vape Centaurus Q80 is a great looking pod mod which feels fairly rugged and has been a pleasure to use. Sadly the jury is still out on the updated UB Ultra coils, they're a definite improvement over the previous versions, but I was a bit disappointed with the short lifespan of the first coil I used.
Many thanks to Healthcabin for sending the Centaurus Q80 over for review.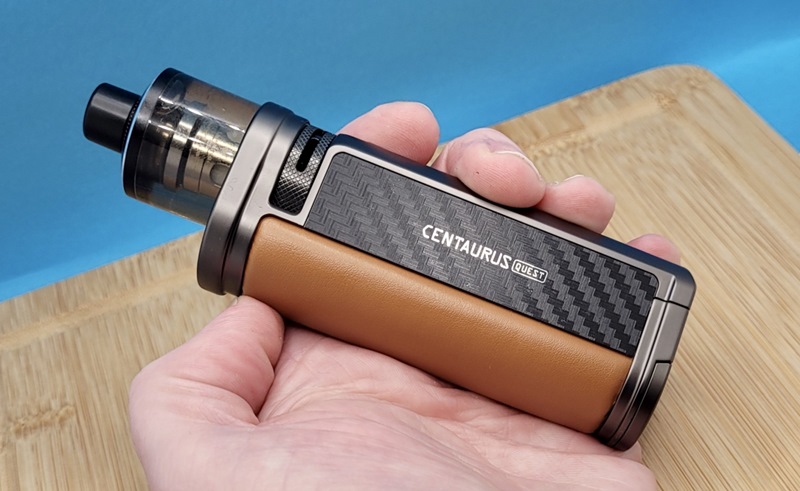 This review was written by Antony Lord from POTV(Planet Of The Vapes), click to view original review.