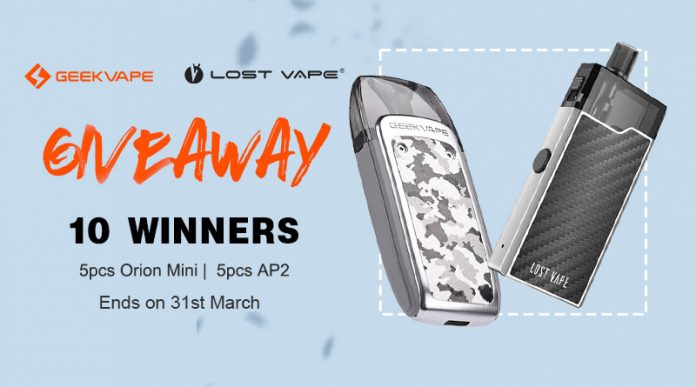 Dear valued customers,
The March is coming to an end. So Healthcabin is here to bring the final round of giveaway in March.
We are now partnering with Lost Vape & Geekvape to giveaway both Orion Mini Pod Kit & AP2 Pod Kit with 10 winners in total. Ends on 31st Mar. Wanna test them for free? Join us and win them home!
Prizes:
5*Lost Vape Orion Mini Pod Kit
5*Geekvape AP2 Pod Kit
*If you are luckly to win, you will get one of the colors randomly.
About Lost Vape Orion Mini Pod Kit
The Lost Vape Orion Mini Pod System Kit Constructed from durable zinc-alloy material,and the Orion Mini is designed based on the original Lost Vape Orion Pod Kit,Which featuring built-in 800mAh battery Max 17Watts Output wattage with 3 power strength options. Paired with a refillable pod cartridge capable of holding up to 3.0ml of your favorite e-liquid, the Orion mini Capatiable with the new UB mini S series Coil heads( S1 0.8ohm and S2 1.0ohm), The Orion mini is also fitted with an adjustable airflow switch system for your airflow preferences as well as a Type-C Charging port for fast charging capabilities.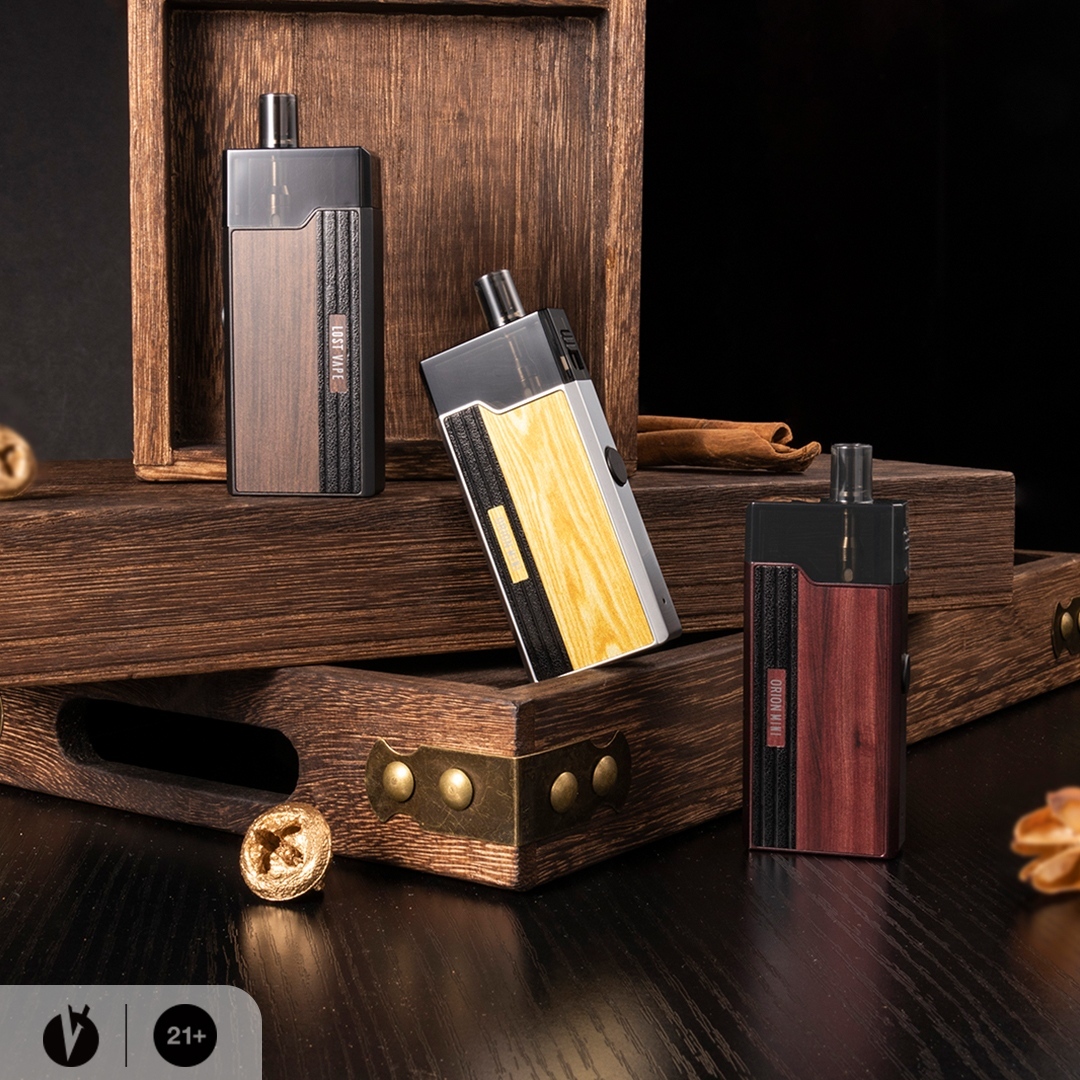 About Geekvape AP2 Pod Kit
Geekvape AP2 (Aegis Pod 2) pod system kit 900mAh is the smallest and toughest new tri-proof pod vape. Adjustable airflow by inserting the pod in different direction. Multi-use button for 3-level output adjustments and safe-lock function. With upgraded leakproof cartridge, all is evolved for a better vape. Featuring an integrated 900mAh battery, 3 tiered wattage output, and is compatible with the G Coils. Constructed from durable zinc-alloy, the chassis of the Aegis Pod 2 Pod System delivers outstanding protection against minor falls and drops. Adopting an internal 900mAh battery, the 3 tiered wattage output system helps deliver the ideal strength for the perfect vape every time. Utilizing a Type-C USB Port, the AP2 Pod System recharges quickly and rapidly to provide delicious vapor and flavor from your favorite eJuice or nicotine salt. Holding up to 4.5mL within the pod, the Aegis Pod 2 operates in a draw or button activated firing mechanism that will delight the senses.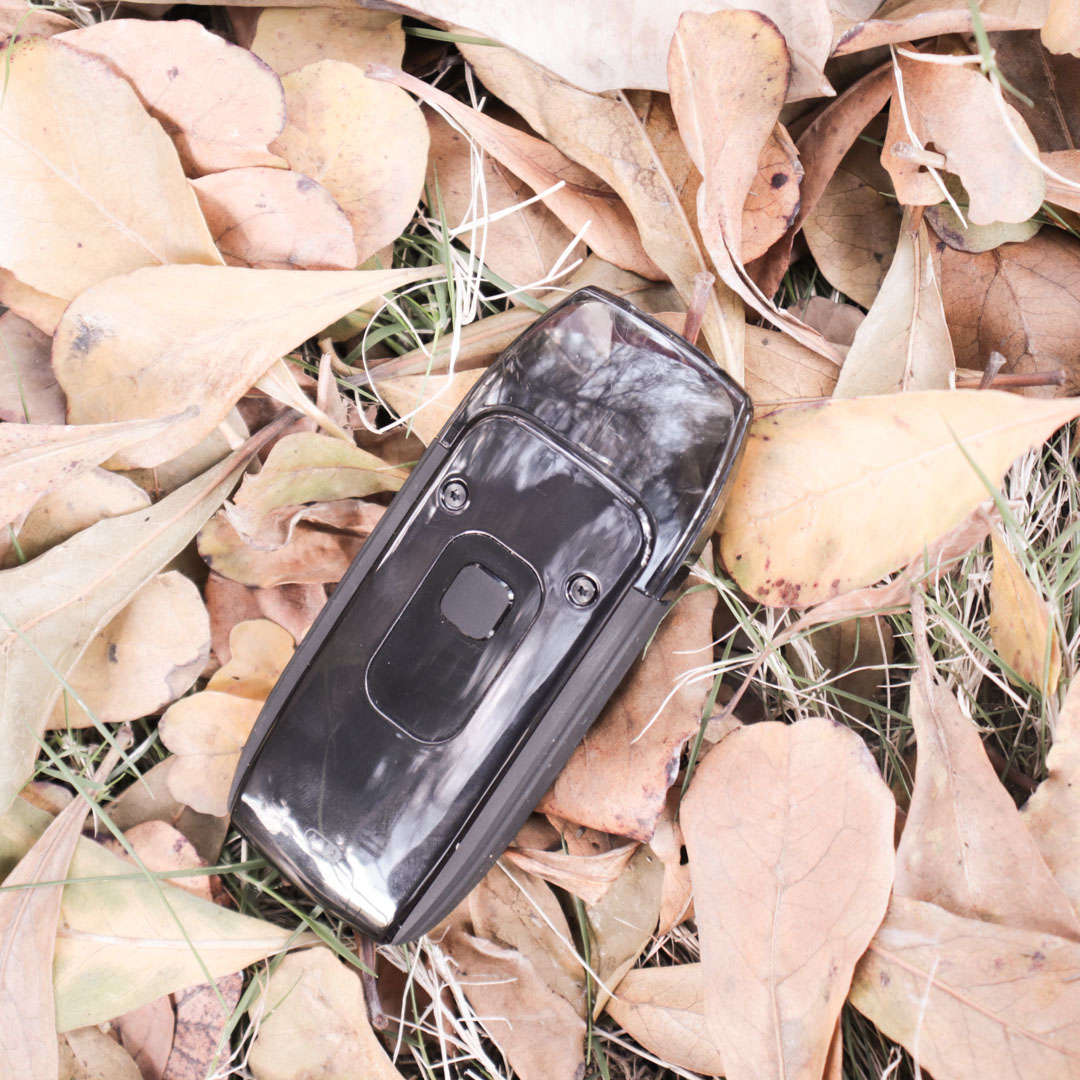 Join & Win
Finish the tasks below and win Lost Vape Orion Mini Pod Kit & Geekvape AP2 Pod Kit home easily. Good luck to you all!!
If you cannot load the contest table below, please click here to join.
March Givaway – Round 2