New Order Payment Process
The change process for new order payment of Paypal
Before we changed the payment process:
Click the" confirm the order" to visit PayPal directly. The customer orders will not be created in the background of the website if whom failed to pay for the order.
After we change the payment process:
Payment page as below
Customer test order access link:
1 Customer chooses the click arrow 1 for PayPal payment method then click the arrow 2 for the payment. Our website background will create the order directly as well visit the PayPal payment link to guide customers for complete payments.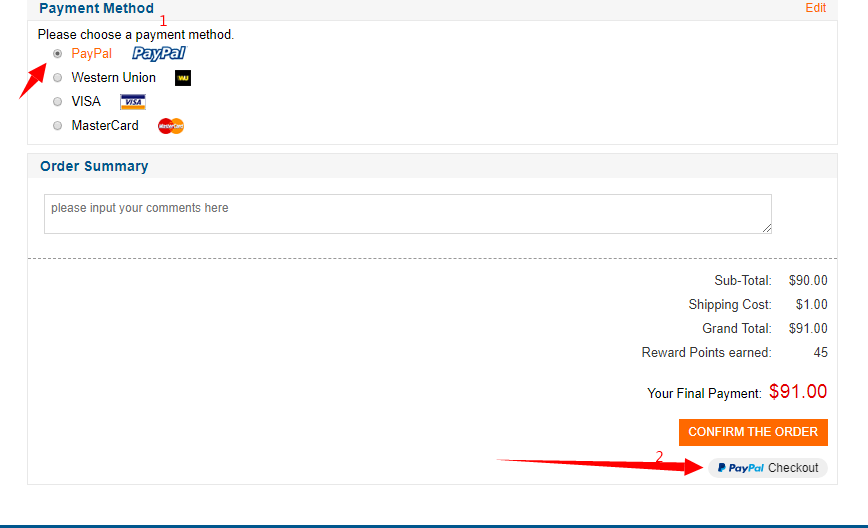 2 If the payment failed should access to the list of orders in the personal center into the unpaid order, click "pay now" and continue to use "PayPal check out".


3, The first one is existing and the second one is the new button.  The payment should be successful to meet the complete the order requirements. Could be paid or unpaid if the second frame displayed but the order created. If the payment is not completed, you can enter the order list for payment.
These two buttons will display at the same time for about a week. According to the background data, the first one will be removed directly, and the second one is recommended.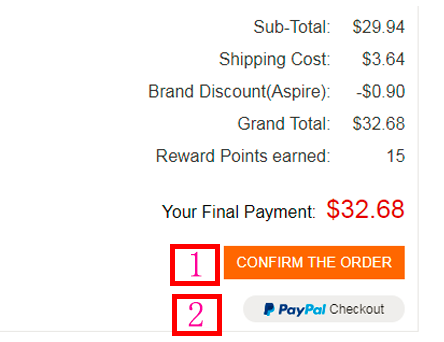 Development reasons for the PayPal button:
Some customers don't know that the balance in the credit/debit card/PayPal is insufficient, and the order is not generated after payment, which causes the customer need to re-select the products in the shopping cart and reduce this unnesscessary steps in the payment.