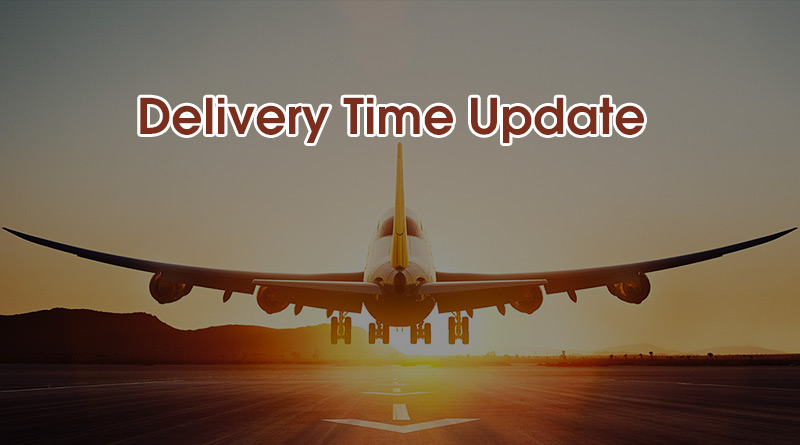 Dear customer,
Due to the Pandemic of  COVID-19, the flight has been reduced and the logistics information is unstable.
There are some latest shipping method and delivery time:
1. HK DHL will take 10 more days than usual.
2. The packet with Registered Airmail will take 10-20 more days than usual.
3. The dedicated line will take 3-10 more days than usual.
Warming Tips: Choosing FedEx IP for Urgent Order is Recommended.
April 23 Delivery Time Update
FedEx-IP is recommended if you purchase mask order.
For other orders, you may choose DHL or FedEx-IP.
About DHL
Recently, the order needs less than 3 days to arrange to send with DHL
You will be informed if there is any change, please pay attention to the latest logistics information.
The showed above delivery time would be changed as some occasions might happen, but the latest status will be informed in time. We will arrange your orders as soon as possible to ship out. If you have any questions, feel free to contact us.
You May Also Like:
Best Regards
Healthcabin Team