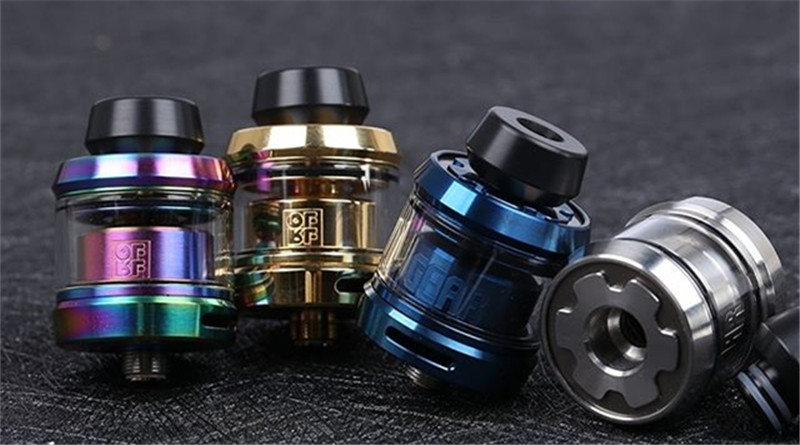 OFRF GEAR RTA is a fantastic little single coil RTA which features a short air flow design and has a domed chamber for an increased intense flavour. The RTA has 2 heat dissipation tips a 510 frosted PC slightly wide bore drip tip and a 510 black PC drip tip. The build deck has a flat head screw system. The Gear RTA is a nifty little yet powerful RTA
Available now at www.healthcabin.net
USAGE: I found it building the GEAR RTA a breeze. From start to finish it must have took me 15mins max. That's pretty short for me who likes everything perfect I found I achieved a perfect build quickly. Thanks to the great screws and a little lip on each post to help keep the coil from slipping out from under the screw. Kidney shaped wicking holes were just right and easy to put cotton down using pinch nose tweezers – I used the provided coils and achieved a .3ohm build giving plenty of flavour at 45w. I kept the airflow 2/3 open. Giving a smooth flavourful vape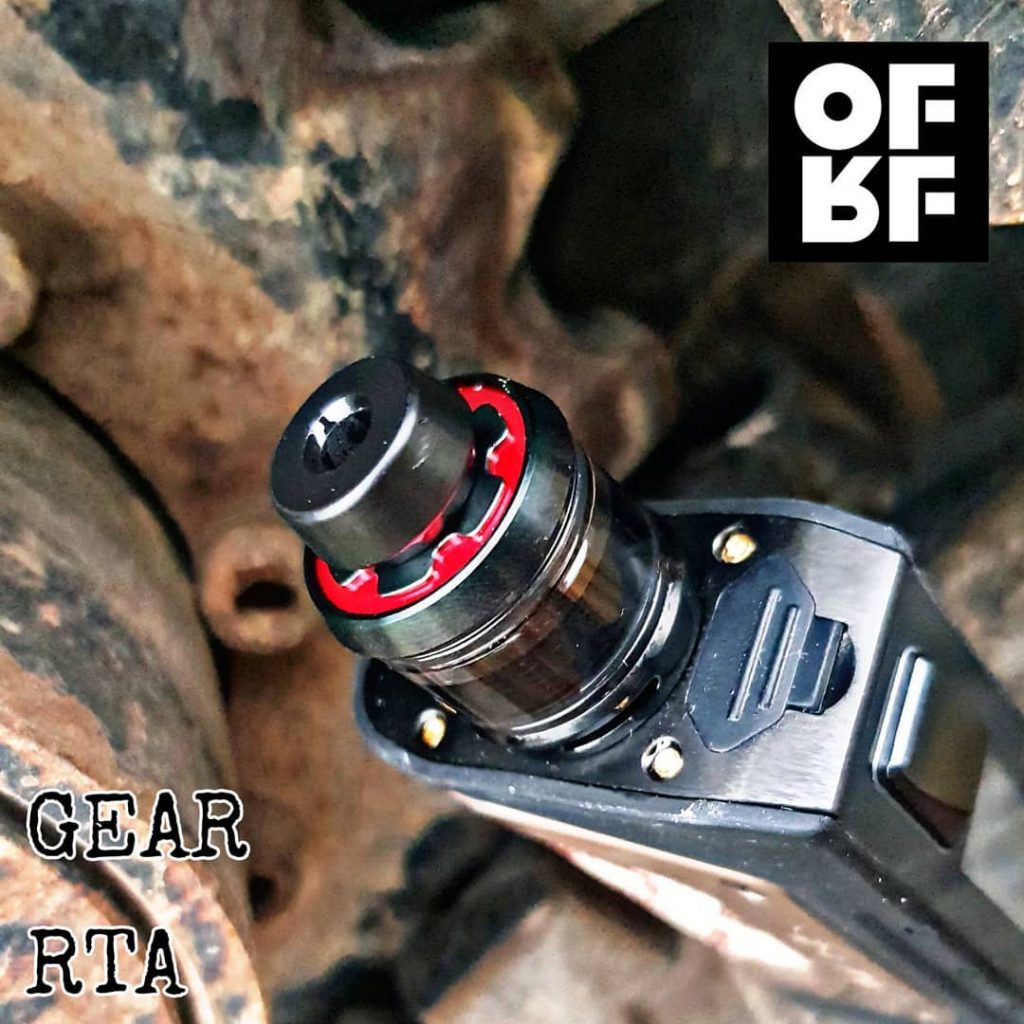 What's in the box:
1 x Gear RTA
2 x Clapton Coils N80 0.33ohm
2 x Japanese Cotton shoelace style threads
6 x Extra Orings
1 x Extra Drip Tip
4 x Extra Screws
1 x User Manual
FINAL THOUGHTS – this rda was really easy to use, I think all the extras was a really nice touch. Having everything you need to do a build is always great. I never do understand why rda and rta manufacturers didn't always provide coils and cotton. Anyway back to the GEAR RTA, the thing looks beautiful, I love the GEAR design on the top cap, airflow is smooth it's just perfect and a total time of 15mins to build is always a great plus. Until next time vape on fam !