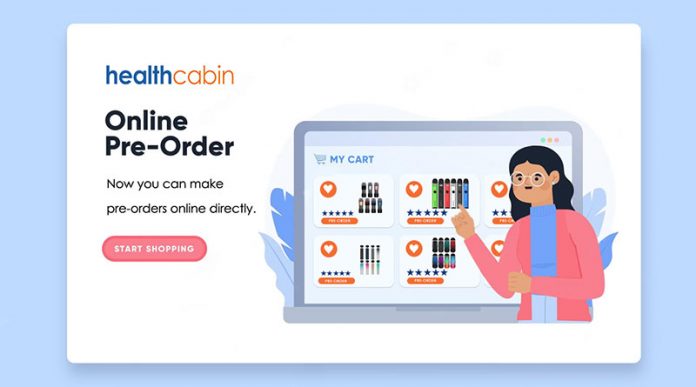 Previously we have received many feedbacks for online pre-orders. Now we make it real. Here is the instructions for you to make a pre-order online. Let's check it out.
Step 1, find the products we accept pre-orders.
Right now, we don't accept pre-order for all products. Pre-order is only available for products marked as "Accept Pre-order", see example below.
Choose the color and quantity, then click Pre-order to add it into the shopping cart.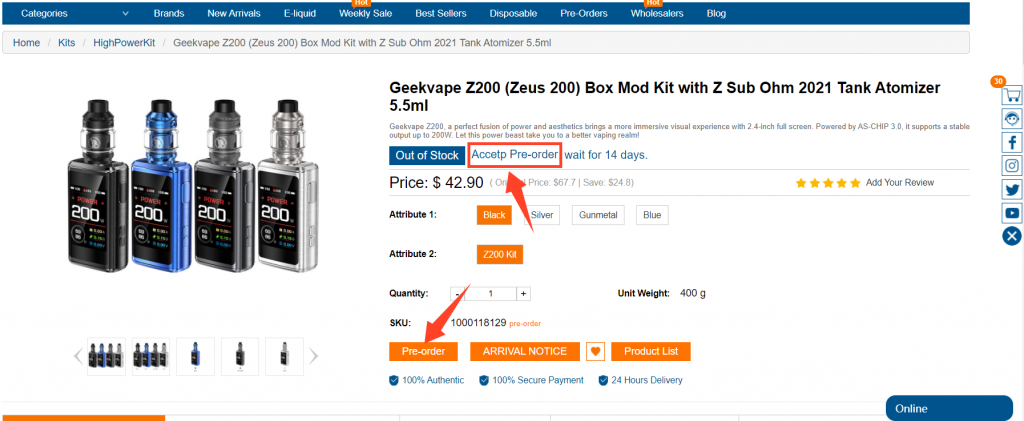 Step 2, go to the shopping cart
In the shopping cart, you'll see the pre-order products are marked as "pre-order".
You can order everything in the same order, but if the order contains any pre-order products, we will ship the whole order after we get everything in stock.

Step 3, checkout
In the checkout page, you can select your shipping address, use coupon code & reward points, select shipping method and payment method as usual.
In the product detail, we will highlight the pre-order quantity.
If everything is fine, click "CONFIRM THE ORDER" and finish payment.
Then wait for us to ship the order.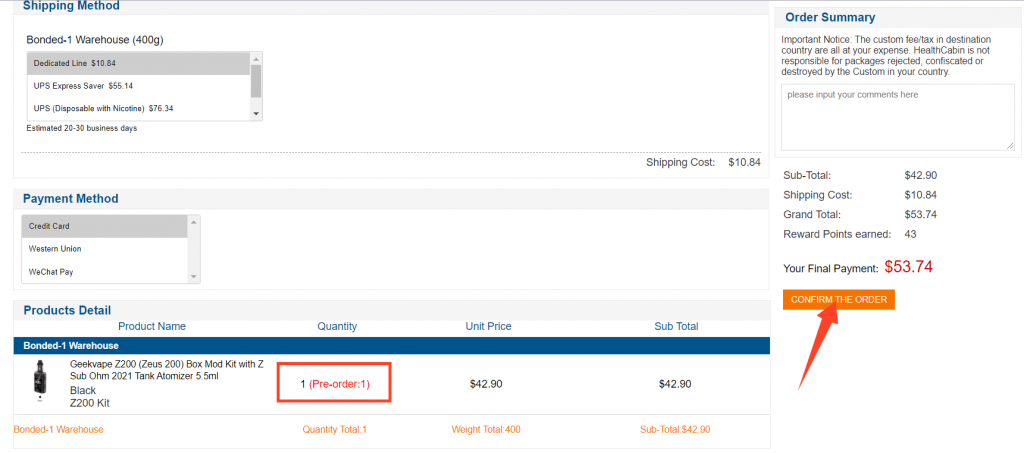 Remarks:
For a pre-order order, if you want to split the order with 2 or more shipments, you may need to pay more for shipping.
Before shipping, you can cancel the order and ask for a refund, but there is a transaction fee for each order, which is not refundable.
With any questions, feel free to contact us.