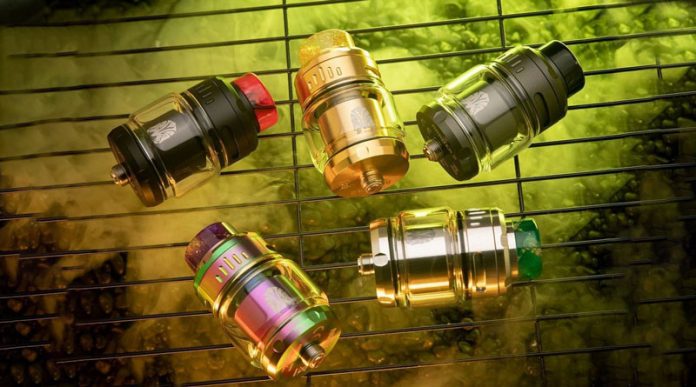 Overview of a large tank of the non-service Oxva Arbiter 2-5 ml tank, the ability to use one or two beds and an extremely cool appearance. For a long time, he lived almost purely on unprofitable devices – for laziness, there is no time and that's all. But "Hands for the Holders are used to" and today we will deal with the details of this tank-non-service Oxva Arbiter 2. So let's get started the OXVA Arbiter 2 RTA Review together!

The equipment in the minimum set from two coils and a gigantized wool – all to start the tank as of the condition of the box.

Remove the base and examine the details of the fugging holes, seats for coils. It is worth noting that there were no jambs on the thread here.

I looked at the instructions of Oxva Arbiter 2 – it turns out you can install one fat bone diagonally or two neatly nearby. I decided to go in a more difficult way, installing two complete coils.

And Oxva Arbiter 2 was discovered – one with screws with a complete hexagon did not want to get out. The thread was somehow spelled or something, but there were 4 spare ones in the kit and I just changed it at once. But you need to have a set of bit at the hand, to choose some kind of Torx and catch all the same, to unscrew it. The problem was solved for 30 seconds, only the sediment remained.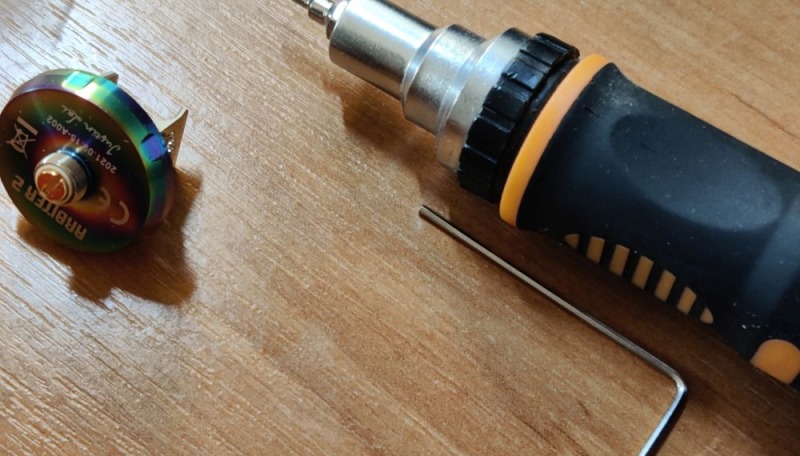 Installation of Oxva Arbiter 2 coils in the pair format The task in places is non -trivial. Firstly, you need to bend the legs a little to install them nearby. Secondly, make a gap between them and the base. Thirdly, closer to the holes of the blow. The photo has an intermediate option, then there was a little back and forth attempts to find this situation and so that the contact does not fall off.
We season through the upper holes, the topkem is removed with a thread in a banded.

In a bunch to Baku Oxva Arbiter 2, I picked up a large mod for 2*21700 Vandy Vape Gaur-21 and once again note, this is so intelligent mod and as far as I underestimated it at the time of the review. What are the 120+ thousand puffs, despite the fact that I often use in tandem with some other mod at the same time.
To taste and after the underlife, Oxva Arbiter 2 left a rather positive impressions. This is not a driper/baccodrip, but by putting a duct ring open somewhere for a third, it turned out to be a quite tasty combination of steam/air.
With complete coils, I got 0.13 in parallels and on 45 watts you can one full tank for half a day or even stretch for a day. Without straits or some unpleasant surprises.

Well, let's summarize some results. I recently made a Hellvape Helheim review and, against the background of Oxva Arbiter 2, it looks some kind of unnecessarily strict and boring design, moreover, having a number of questions on design with abundance of blowing and not the most convenient dressing.
In the case of Oxva Arbiter 2, I see a classic design and a very beautiful appearance on which there is a separate emphasis in the form of a combination of tank and driptip colors. In advertising pictures, an innovative blowing system is mentioned, but in fact this same side blowing can a little from the bottom up if you play with coils and, as for me, this is more advertising lure. But 5 ml the tank is as it is, everything is without deception =)
In a word Oxva Arbiter 2, an outwardly beautiful and quite suitable tank for use outside the house, with a simple and understandable design/operation.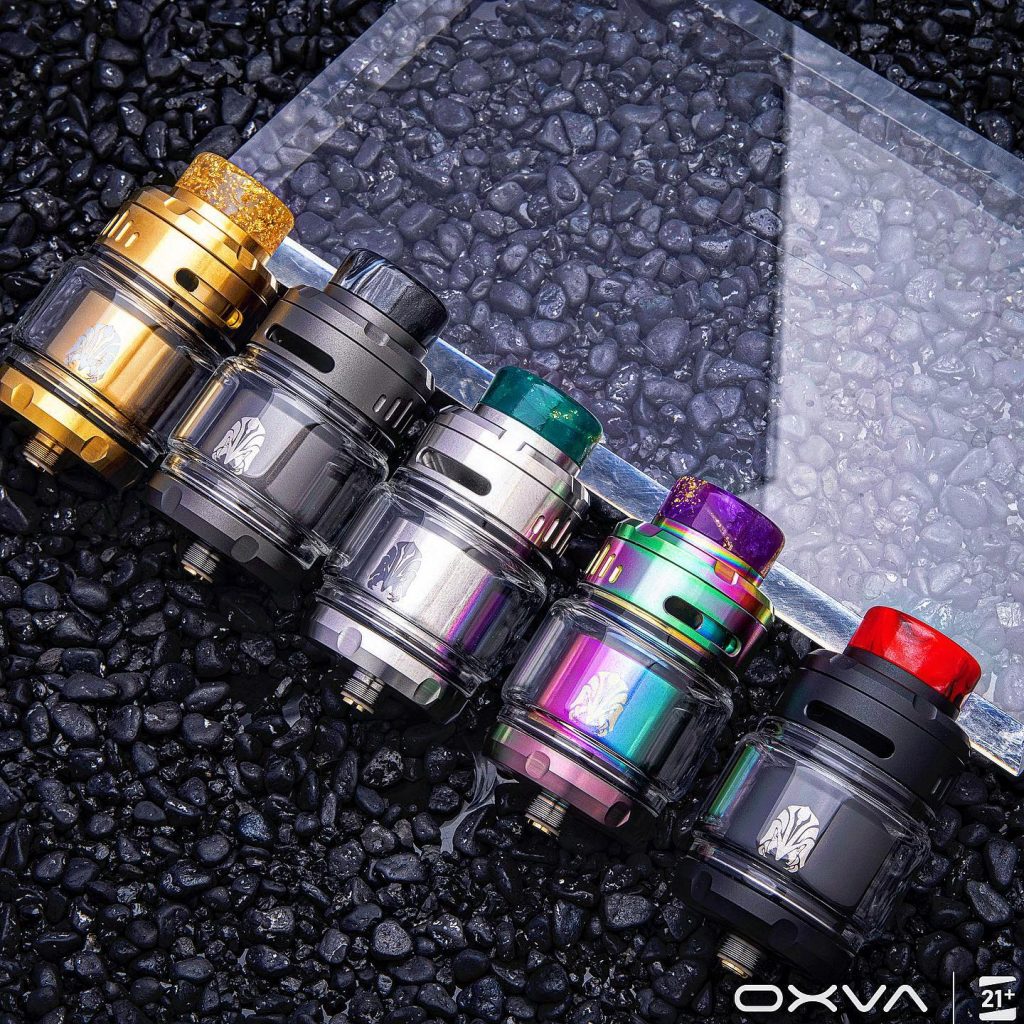 Aleksandr has written an Russian review on obzorpokupok.info, which is an Russian website, click to view original review.