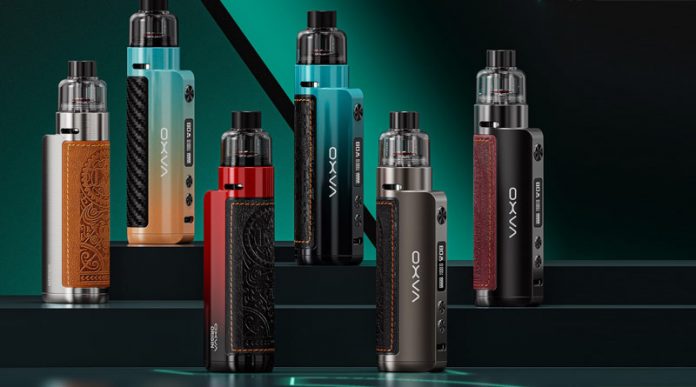 Roll up… Roll up. Hello my fellow vapers today we have a kit from Oxva the Origin 2. This was very kindly sent to me from Healthcabin. Let's get started the OXVA Origin 2 Review together!
As always this review is my own thoughts and not associated with anyone from Healthcabin or POTV. Nor have I been paid for my thoughts.
Abit about the kit
Having used and have the original origin and other versions I was excited to see the changes oxva had made to this kit and if it keeps the same simple menu system and quality flavour.
The kit is available in 6 colours and I revieved the stainless steel version to review.
OXVA Origin 2 mod
Unione pod
0.2ohm Unicoil
User manual
Size: 122x33x26mm
Output: 5-80W
Modes: VW
Battery: 1×18650 (not included)
Display: 0.69in OLED screen
Resistance range: 0.1-3ohm
USB Type C – 2A charge rate
Pods: Refillable, removable coils – compatible with Unione PnM tank
Capacity: 5ml (Standard) / 2ml (TPD)
Coils: Unicoil & Uniplus (with Unione PnM Tank) compatible
Upgraded leak protection
Adjustable airflow
Note that I recieved an early non tpd version. From further reading new releases will now include, 2 coils, airflow adjustment ring and a USB type c cable.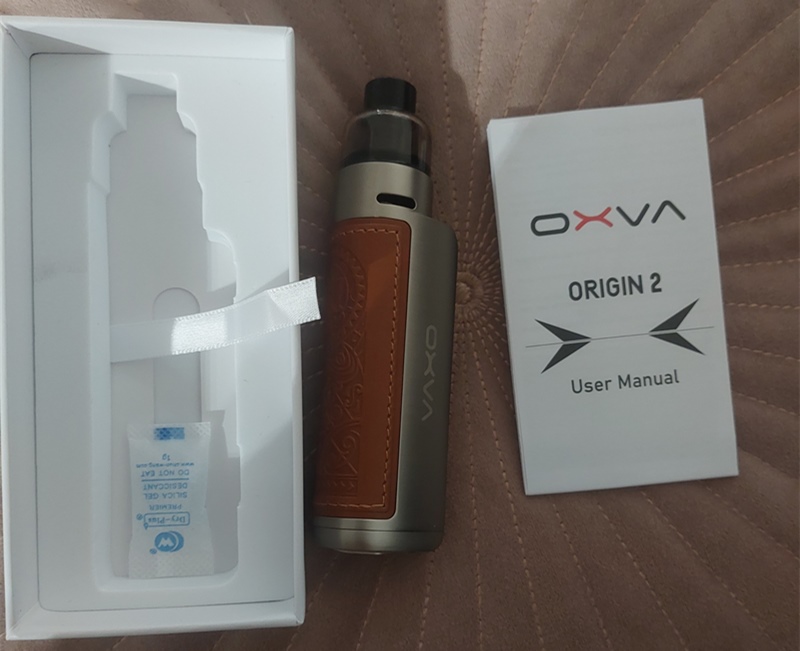 Mod
Having enjoyed previous oxva products and there form factor, I was excited to them release an origin 2 in the shape of a mod and a tank.
This is a simple to use, smaller than expected single 18650 device. It features type C fast charging. I got the stainless version which features a faux leather type backing in brown with a pattern etched in.
Starting from the top of the device you have the magnetic ring which holds the pod in tightly. Under you have the cyclops airflow ring which works by simply twisting the pod around to find your required airflow restriction.
On the front of the device you have a 0.69in oled screen. It shows the usual wattage, voltage, Ohms of coil, battery bar, Puff counter and your padlock to show where the device is locked or unlocked.

Personally I think they could have fitted a slightly bigger screen and I always would prefer to see a battery percentage in a number aswell as a bar.
The device has no menu system meaning its a very basic simple to use kit. Also on the front is the round fire button, up and down buttons and type C charging port.
The main functions and button combinations are :
Power On/Off = press the fire button 5 times quickly.
Vaping = press the fire button to vape. It will cut off after 8 seconds.
Adjust wattage = use the up and down adjustment buttons. When replacing the pod the mod will ask if a new coil is installed. Use the down adjustment button to select "yes" or the up adjustment button to select "no".
Lock / unlock fire button = press the fire button 3 times quickly to change the lock on or off.
Lock / unlock adjustment buttons = press the + and – at the same time to change the lock on or off. The device also has an array of protections built in and messages will come on the screen when one kicks in these are:
Battery Low – time to charge the battery – the voltage has dropped below 3.3V.
No atomiser – the coil or pod is not installed. If they are check all the contact areas.
Short – a short circuit has been detected, check all the contact areas, replace coil. If this doesn't clear the fault the device is faulty.
Time Out – if the fire button has been held down for more than 8 seconds this warning will display and the fire operation will cut out to prevent damage.
Temp Too Hot – device has overheated, allow it to cool down before use.
Power Locked – fire button is locked – press 3 times to unlock.
Wattage Locked – adjustment buttons are locked – press them down together to unlock.
The device as mentioned is powered by a single 18650, you will find the battery cap on the bottom of the device its a screw type cap which doesn't bother me but I know its not popular with all vapers. You simply flick the tab up and unscrew or use a coin in the slot and turn it un do the battery cap. Inside is marked clearly with a possitive sign. It's a secure cap and I've had no problems with battery rattle or it not connecting properly.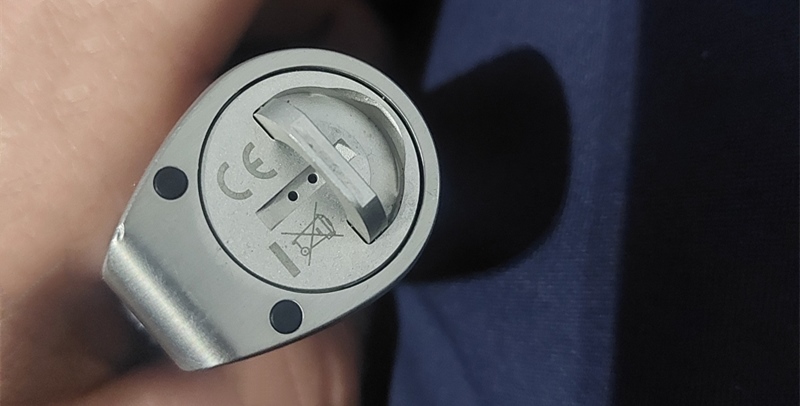 Pod
The pod is a plastic 5ml non tpd it's tinted but easy to see your juice level. It has a removable 510 wide bore drip tip.
It features a bottom filling port bung which is a very decent size but with all bung ports can be abit fiddly to undo and when closing you have to make sure it's pressed down firmly otherwise it doesn't close properly straight away.
The coil is a simple push in type coil, it will fit in anyway and to replace the simply pull the old coil out and replace it. Either side of the coil hole you have 2 magnets which connect firmly into the top of the device with no wiggle.
To change the airflow on the device you simply twist the pod and it changes the airflow on the cyclop holes. When removing the pod to refill you will have to adjust the airflow back as the pod may not go back in the same way.

Coil
Unfortunately my version of this device comes with only 1 coil although I've seen reports this has changed in the UK retail version where it will also include a braided type c cable.
The coil included is the 0.2ohm which is rated 55-60W this is the only coil in the range where oxvas airflow ring is needed.
The mod automatically sets this coil at 56W if it's first time using the kit I fully reccomend moving the wattage down and working your way up to bed the coil in. I actually found this coil to produce great flavour at 38-45W moving up produced alot of vapour for such a small kit and there wasn't to much in difference of flavour in my opinion.
With it being a small heighten drip tip the vapour feels hot and upping the wattage you can start to feel it anywhere up to 45W was comfortable for me.
This is a fully DTL vape changing the airflow down on this does give a nice restriction and I found 1/4 closed was my preffered preference.
The kit is compatiable with a large range of oxva coils these are: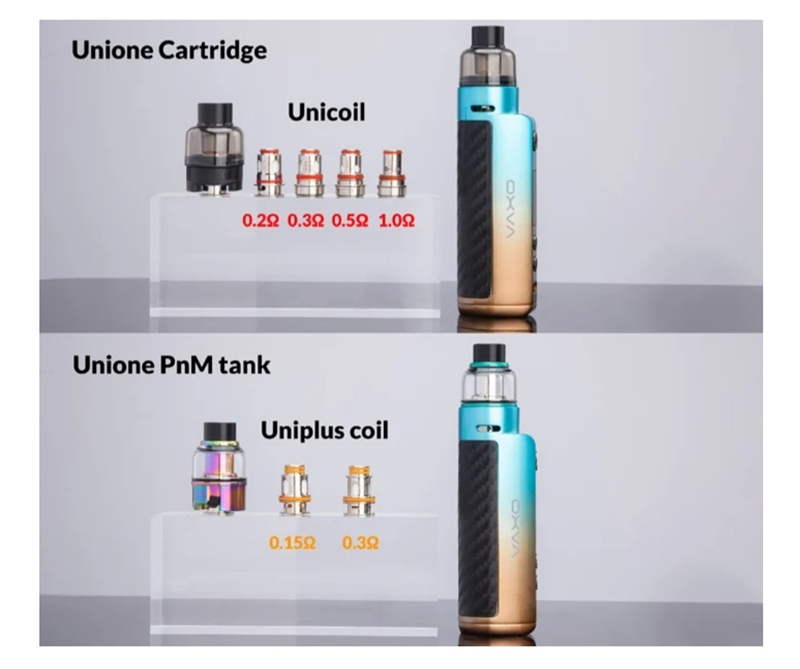 Pros and Niggles
Pros
Easy to use
Great flavour
Good battery life
Wide range of airflow
Replaceable drip tip
Can see juice level
Good coil life
Great build quality
Niggles
Only 1 coil included ( should have changed in newer releases)
No USB cable ( same as above)
Screen could be bigger
Would have preffered top fill rather than little bung on bottom
Would have liked a number % for battery
As always a massive thank you to sue at Healthcabin for sending me this over for review its very much appriciated.
HealthCabin is also one of the biggest vape wholesale distributors in China, if you're a vape business owner, just contact them to get competitive wholesale price.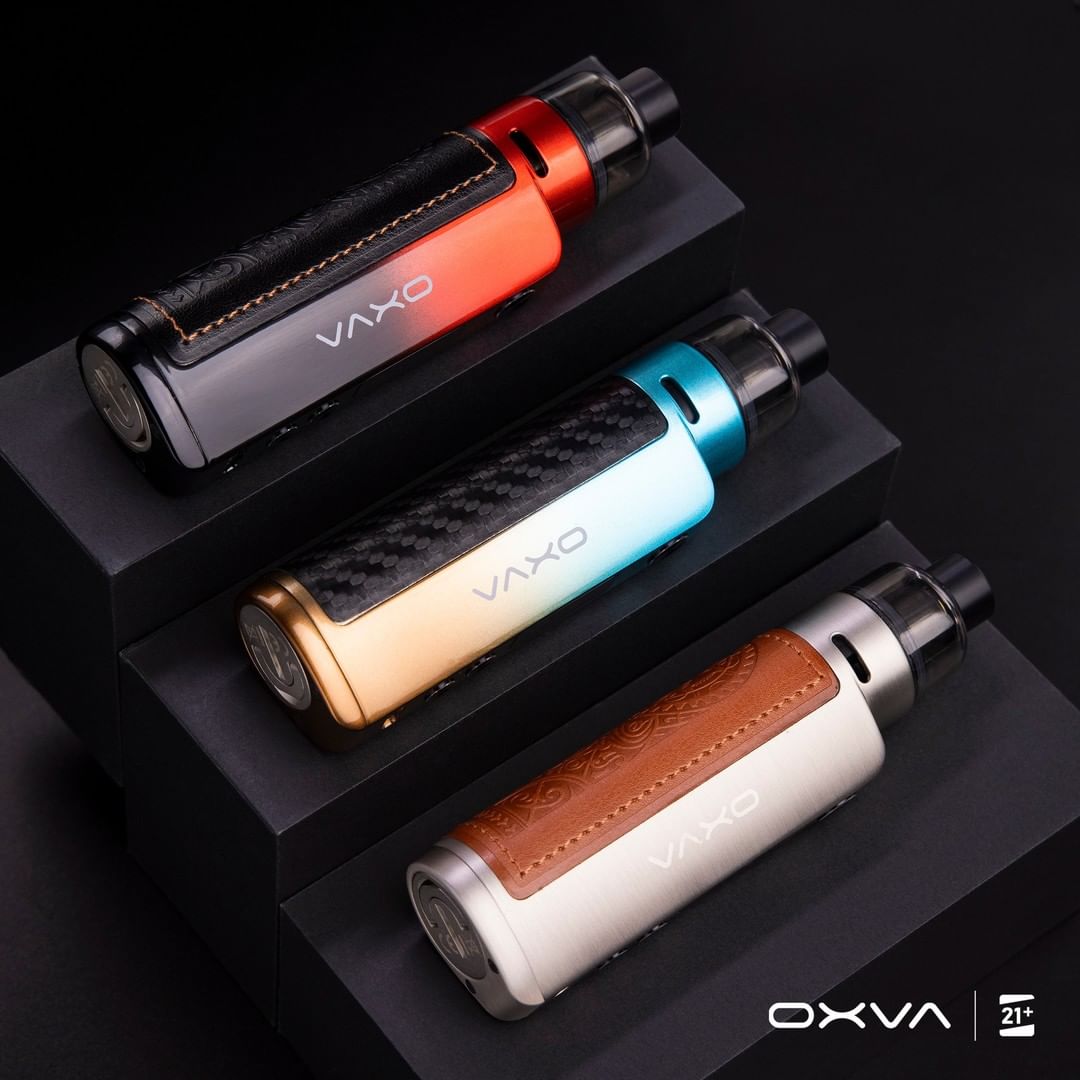 This review was written by Sam – The Vaping Gardner from POTV(Planet Of The Vapes), click to view original review.