Review: Teslacigs GG Pod Starter Kit – WOW its Very Good and Bluetooth
Teslacigs GG Starter Kit is the best "JUUL Like" Vape Pod system that I have tried and it is a true MTL (Mouth To Lung) vape machine that I also use with a Phone App.
Yes, the Teslacigs GG is Bluetooth enabled and it is not a gimmick as I first suspected, but is true functionality, as you can choose Variable Wattage or Temperature Control and its interesting to see the temperature ramp up as I take a puff.
Flavor from my regular Juice is the best I have tried from any Pod system as the flavour stays true during inhale and kicks it up a notch on exhale.
The intake draw is restrictive enough for MTL Vaping and not really meant for DTL (Direct To Lung) vaping.
Clouds are very similar as to what you would get from a ciggy, making it fairly stealth
The Teslacigs GG POD…..
It is refillable and my only complaint would be the PLUG and how it detaches completely from the Pod, which is so small, could be easily lost.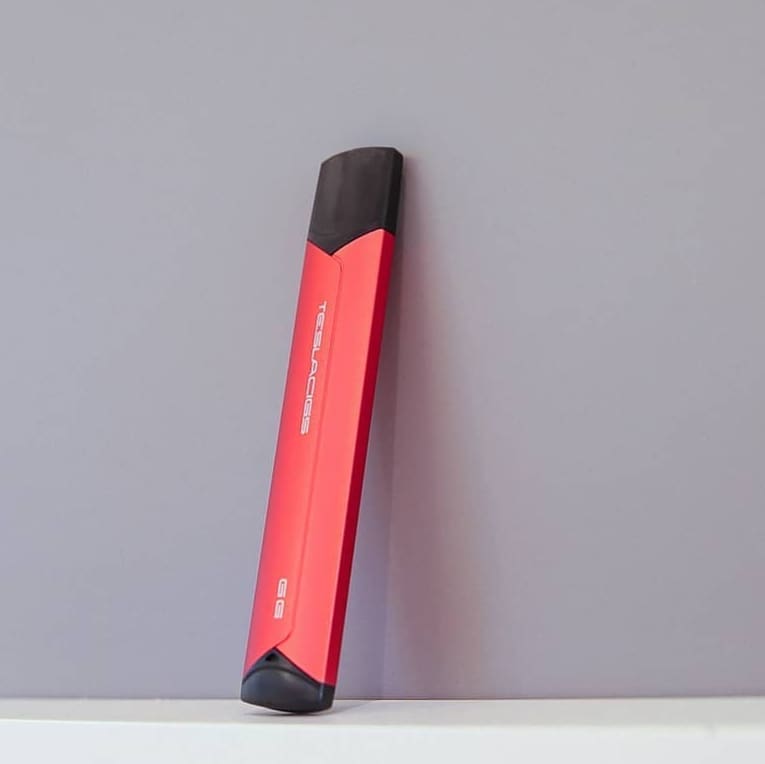 For me Personally, it is the penultimate Pod system, for going out in public!
This Kit was sent to me for Review Purposes and had no problems being delivered to Sweden .. Thanks Healthcabin!
It arrived in just a few days and makes it convenient that purchasing from Healthcabin.net worth it for future Vape Shopping within Sweden.
Specifications of Teslacigs GG Kit:
Color: red/ purple/ silver/ black/green
Size: 115.4 * 20*11.5mm
Material: Aluminum alloy + PC
Battery capacity: 380mah
Pod capacity: 2ml
Coil: ceramic coil/ cotton coil, 1.5ohm
Charging time: 1.3h (5V/ 300mah)
Output voltage: 2.5-4.0V
LED color: red/ purple/ silver/ black/green
Packing List of Teslacigs GG Kit:
1* GG device
1* GG pod (Ceramic coil/ cotton coil, 1.5ohm )
1* Silicone plug
1* USB Cable
1* User Manual