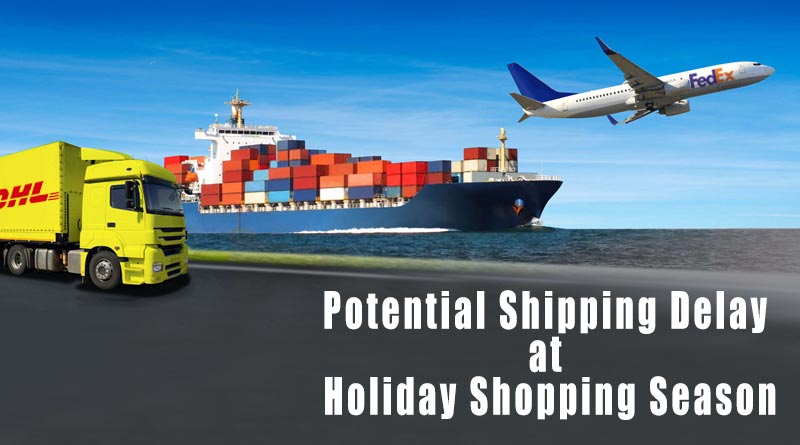 Like everything else this year, holiday shopping is going to be much different because of COVID-19. Delays in both supply chains and shipping could make finding the perfect gift – and getting it delivered on time – more challenging.
Delay Info
We have got alerts from our logistics partners for the potential shipping delay, listed below:
A. Estimated 5-day delay for express shipping methods, including DHL, FedEx, UPS, EMS.
B. Estimated 10-day delay for Dedicated Postal Lines.
C. Estimated 25-day delay for E-Packet & Registered Airmail
Suggestions
A. Shop Early – One reason shoppers wait until the last minute, or at least until Black Friday, is that they're hoping for a great deal. This year, HealthCabin holiday sales are starting early, so you don't have to worry as much about missing the best price.
Wholesalers – We are offering 3%-5% discount for 11 top brands now, please click here for more details.
Retail End Vapers – We are offering 6 vape deals now with 15%-30% off discount coupon, please click here for more details.
B. Choose the Fastest One for Urgent Orders – common sense, right?
C. Keep in Touch – You can sign up our newsletter or follow our Facebook, Twitter & Instagram for latest updates.