Shipping Method Update Notice
Dear Customers,
We are happy to introduce our upgraded shipping system, now we can ship Eliquid & Flavors and hardware together in one shipment!
Note:
*Hardware without Li-ion batteries (18350/18650/26650/20700/21700)
*Hardware with location in Shenzhen warehouse
*For e-liquid, $49.99 free shipping ( Retailer only )
*For hardware, $59.99 free shipping ( Retailer only )
What the upgraded shipping system mean:
Previously if you buy hardware and e-liquid at the same time, you need to check out separately and pay shipping twice, receiving 2 packages. Now with the upgrade, you can check out one time, save max as half as before and receive one package.
Before

Now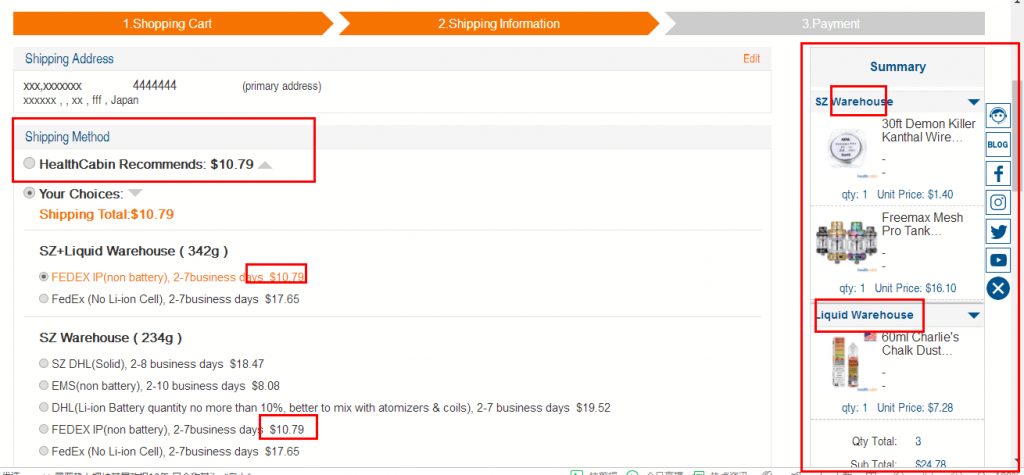 We have prepared various shipping methods based on different countries & products, please refer to the chart below