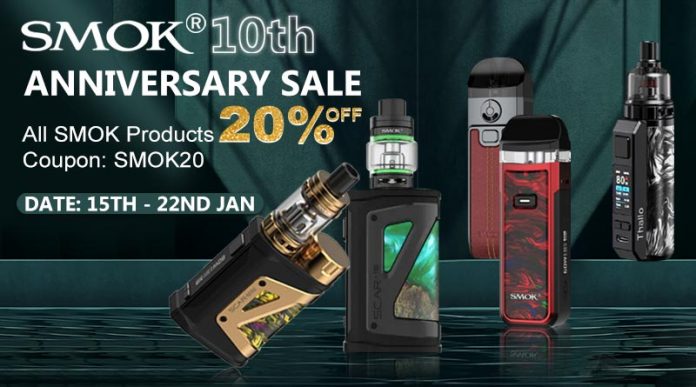 Dear valued customers,
SMOK just celebrated its 10th anniversary few days ago. As a well-known vaping brand, SMOK always offers us a variety of product selections out of its huge capability of product development. To thank all your supports to SMOK and Healthcabin, here comes SMOK 10th Anniversary Sale for you to save more. Customers who love SMOK products, take the chance!!
All SMOK Products 20% OFF
20% OFF coupon code is available for all SMOK products, come join us and save more on your favorite items!!
Coupon code: SMOK20
Date: 15th – 22nd Jan, 2021 (-0600 GMT)
Retail Only
*Note: Don't forget to sign in/create a new account to get the VIP price first.