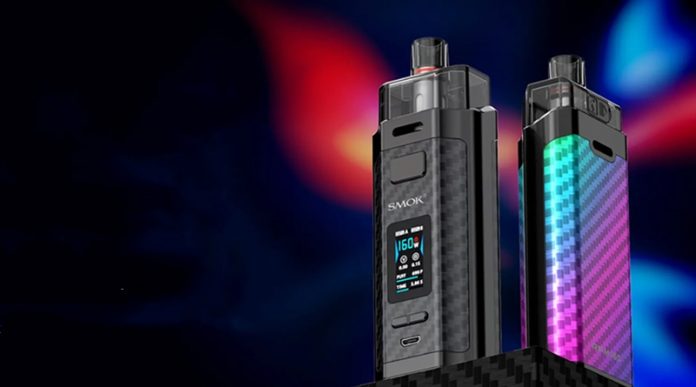 Hi everyone- I was sent the SMOK RPM 160 pod kit for the purpose of a review from Sue at Healthcabin. Let's check below SMOK RPM160 Pod Mod Review together.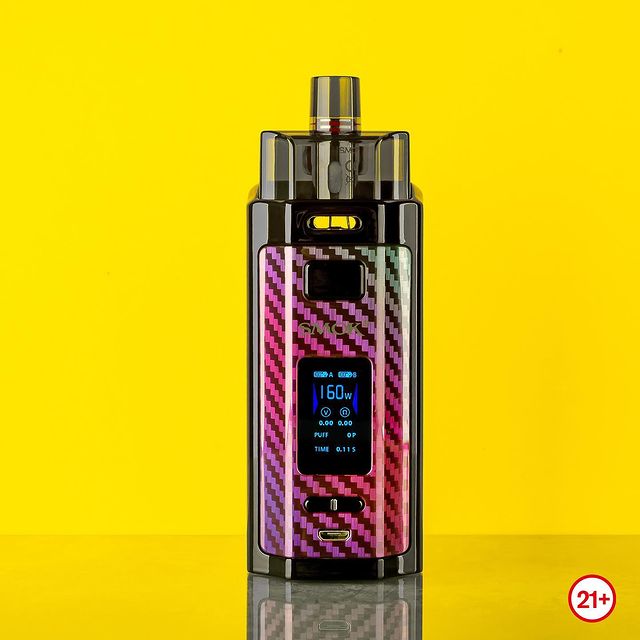 1 x RPM160 Device
1 x RPM160 Pod (7.5ml)
2 x RPM160 Mesh 0.15ohm Coil
1 x USB Cable
1 x User Manual
Size: 125×45×28.2mm
Battery: 2 x 18650 batteries (not included)
E-liquid Capacity: 7.5ml
Standby Current: <200uA
Input Voltage: 6.4V-8.4V
Output Voltage: 0.5V-8.2V
Output Wattage: 5W-160W
Charging Voltage: 5V+0.2V
Charging Current: 1.8A (Max)
Charger Output: 5V±0.2V/2A
Resistance Range: 0.1ohm-2.5ohm
RPM160 V9 Pod coil: V9 Meshed 0.15ohm
RPM160 Pod coil: RPM160 Mesh 0.15ohm

I was able to go all day vaping with this pod mod at 50w with 2 refills on the pod- long battery life. I did notice some condensation when the pod was removed, but wiped clean every 2 fills with no major leaks.The pod is held in by 2 very strong magnets.The pod can be filled without removing from the mod, which is great! The drip tip is not removable- there is no air flow control, wide open air holes on each side of the mod make for a very airy vape, but my finger can easily block one of the holes for a more restrictive vape.

Massive clouds and flavor!

I am a DL vaper and this kit is fabulous for me- but would not be so great for the MTL, RDL vaper or new vaper.

The only coil choice is the 0.15Ω and no air flow shut down make this way too airy for MTL.
Also no temp control for users that like that function.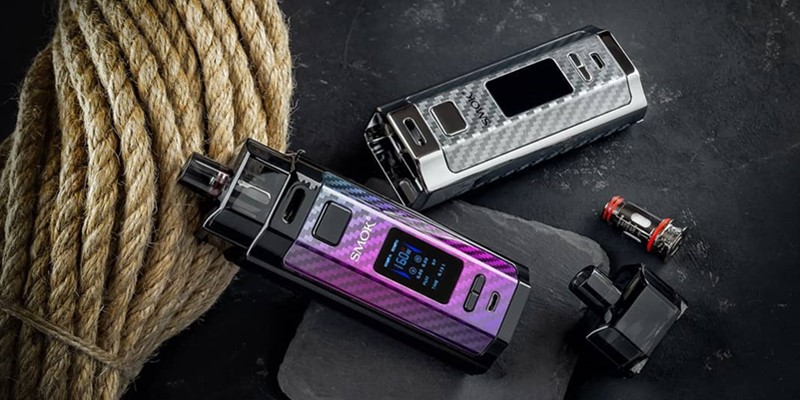 This review was written by Sharyn from vapinginsider, click to view original review there with more photos.