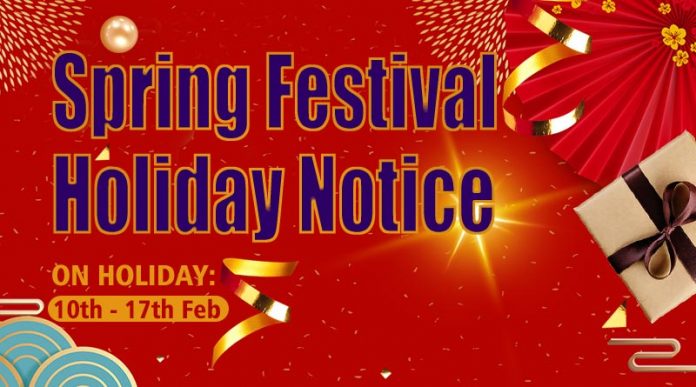 Dear customers,
The traditional Chinese Spring Festival is just around the corner. Healthcabin team will be on 8-day long holiday from 10th to 17th Feb, 2021 and get back to work on 18th Feb.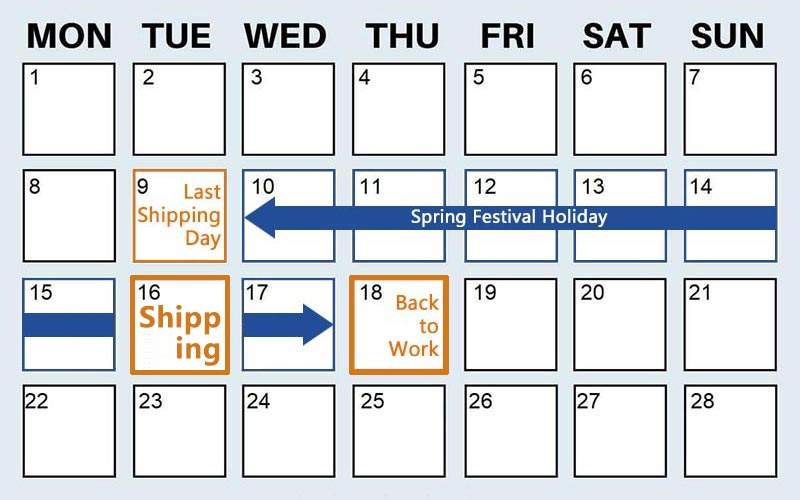 Wholesale customer, please arrange your orders accordingly. We highly suggest you placing orders as early as possible!
For the holiday shipping arrangement, please check below table:

Note:
We will arrange shipping on 16th Feb during the holiday for HK, AUS & USA warehouses. For SHENZHEN & LIQUID warehouses, the first shipping day will be 18th Feb.
Customer service will be unavailable during the holiday, all emails, tickets, messages on Facebook/Twitter/Instagram will be replied once we get back to work on 18th Feb.
Orders will be shipped out one by one based on your order time.
At this season, shipping is always busy, products are always sold out fastly though we have prepared more inventory. So again, please place your orders as early as possible.
With any questions, please feel free to contact us or comment below.