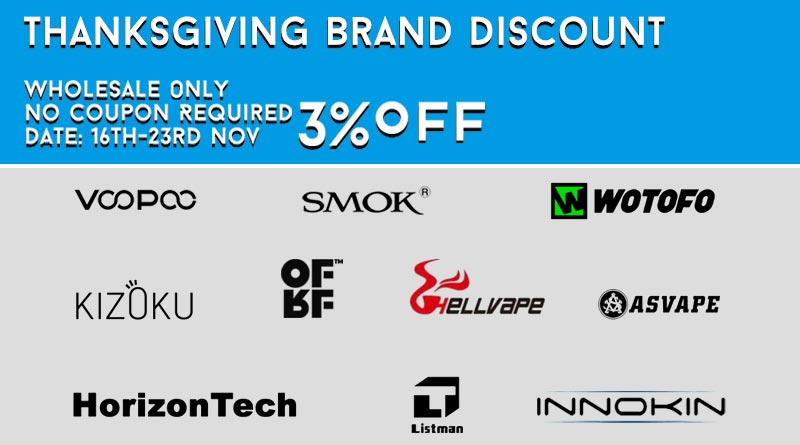 Dear VIP Customers,
We are very happy whenever the season of Thanksgiving is fast approaching because we consider this as a wonderful holiday that permit us the best opportunity to thank all our valued friends, supporters and customers.
This year we will offer a special Thanksgiving Brand Discount for you to save more on every high-quality vape products you need!
Promotion Details
Discount: 3% OFF for selected 10 hot brands
Date: 16th-23rd Nov, 2020 (-0600 GMT)
Wholesale ONLY
No coupon code required, total discount amount can be found at your shopping cart.
Promotion Brands
10 selected hot brands will join this promotion, listed below:
With any questions, please feel free to contact your account manager.