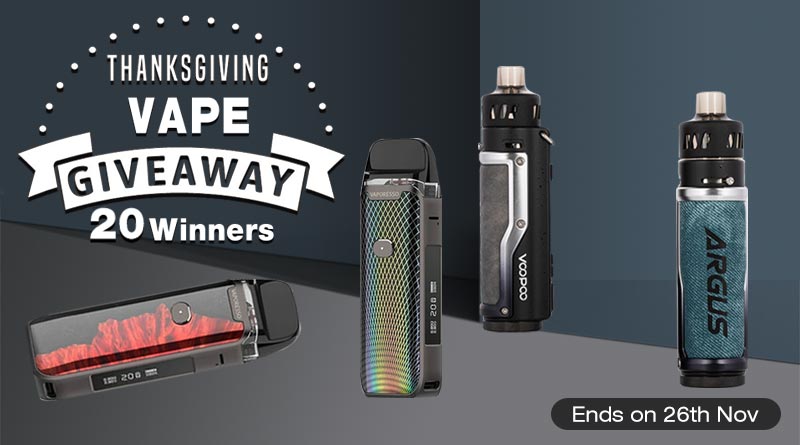 Dear Friends,
We are very happy whenever the season of Thanksgiving is fast approaching because we consider this as a wonderful holiday that permit us the best opportunity to thank all our valued friends, supporters and customers. Let's see what we will giveaway for this Thanksgiving holiday.
Vaporesso Luxe PM40 Kit – 10 winners
Voopoo Argus Pro Kit – 10 winners
*Note: The 2 different prizes will be shipped out randomly if you're lucky to win.
About Vaporesso Luxe PM40 Kit
Vaporesso LUXE PM40 focusing on a good flavor experience, a multi-function device suitable for sub-ohm vape. LUXE PM40 has a stylish and compact appearance, with holographic IML panels on both sides, exquisite and elegant. Powered by a large 1800mAh built-in battery it offers up to a full day of vaping when charged, with 2A fast charging. Responsible for the outstanding performance of LUXE PM40 is the new AXON 2.0 chipset, which produces a maximum power of 40 watts. Not only a fast ramp-up, but also protection against issues including overcharging, overheating, and a 10-second cut-off. AXON 2.0 chipset has multiple modes and powerfully customizable functions.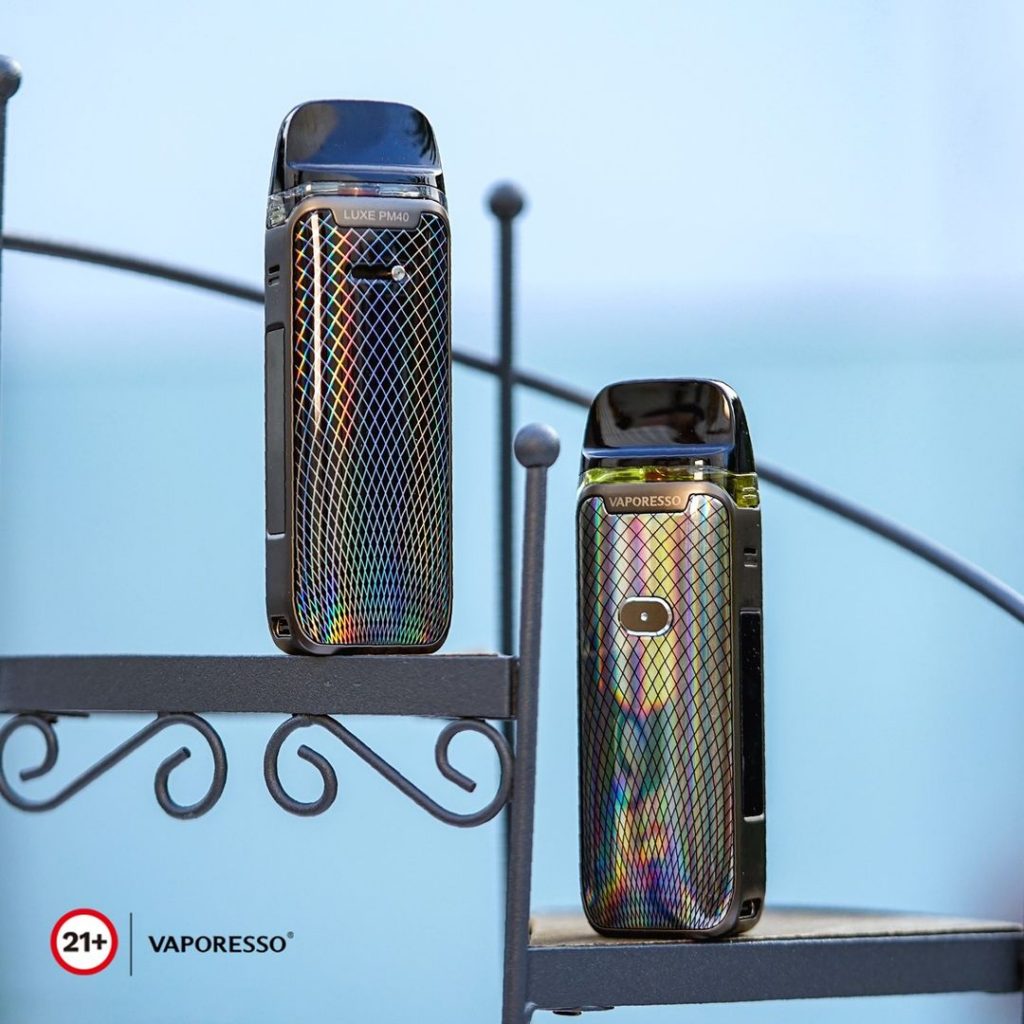 About Voopoo Argus Pro Kit
The Voopoo Argus Pro 80W Pod Mod Kit, featuring the GENE.TT Chipset, various output modes, and compatibility with the PnP Coil Series. Hewn from durable zinc-alloy and accented with hints of leather, the Argus Pro delivers a great handfeel. Ergonomically fitting within the hand, the Argus Pro can be brought around safely using the lanyard attachment point. In addition, the Argus Pro can be used in a myriad of modes to safeguard the coil from burning or allowing custom adjustment of the wattage power. At the base is a type-C USB Port for fast charging and firmware updates, while at the top is a magnetic connection for PnP Pod and coils of the MTL or DTL variety.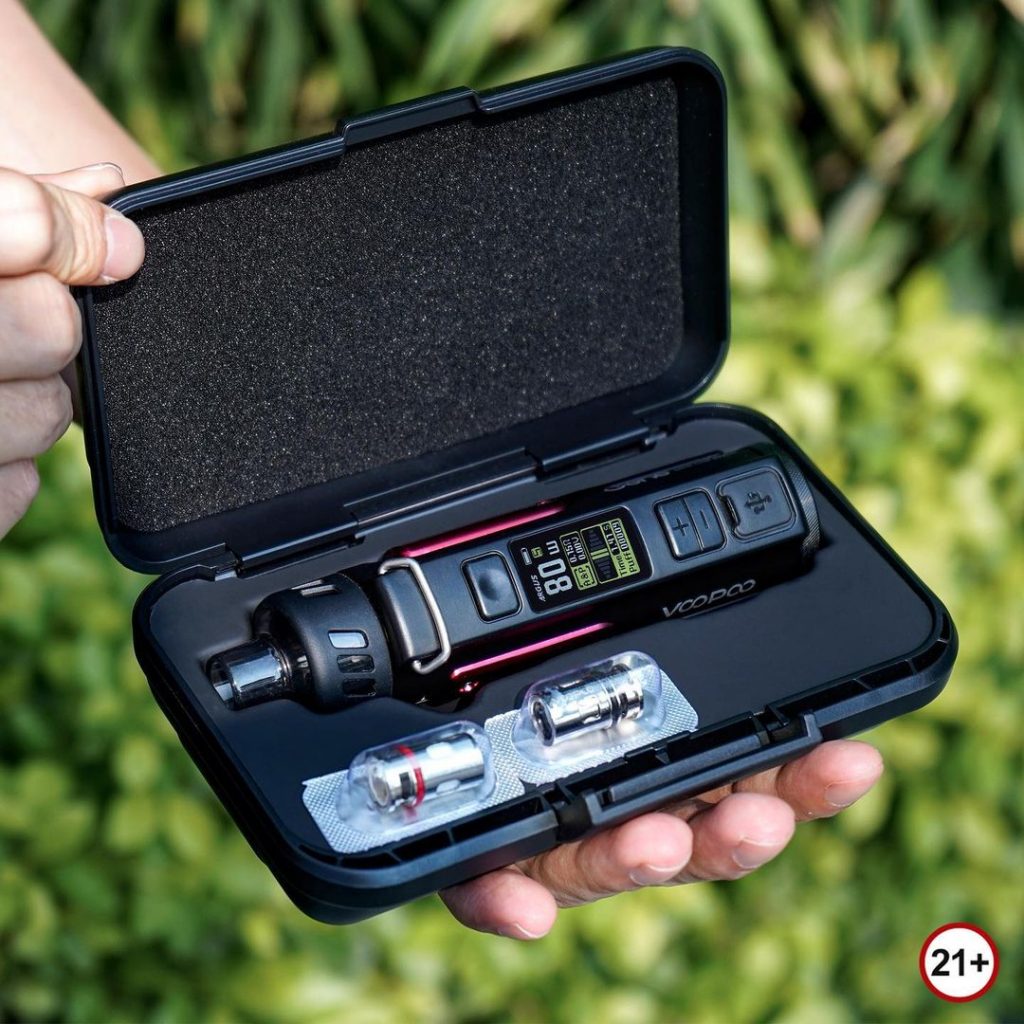 Join & Win
Do you want to test them? Here is the chance.
Finish the tasks below and win them home easily.
Thanksgiving Giveaway – 20 Winners