Dovpo Topside Review After 3 Weeks of Use by Sheldon
Hello folks, I was sent a Topside for review from healthcabin, this fact won't have a bearing on my personal opinion in any way, shape or form. I am approaching this as a typical vaper buying a new mod, and having used it every day for the past three weeks/over 2500 hits.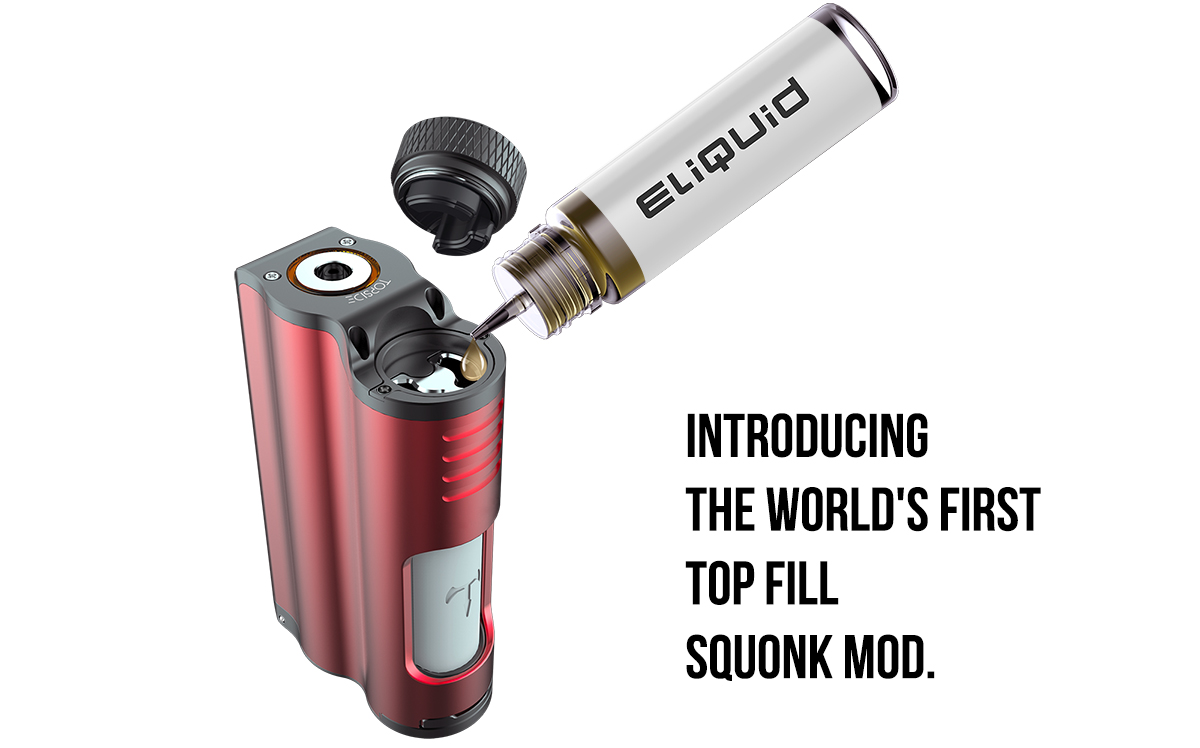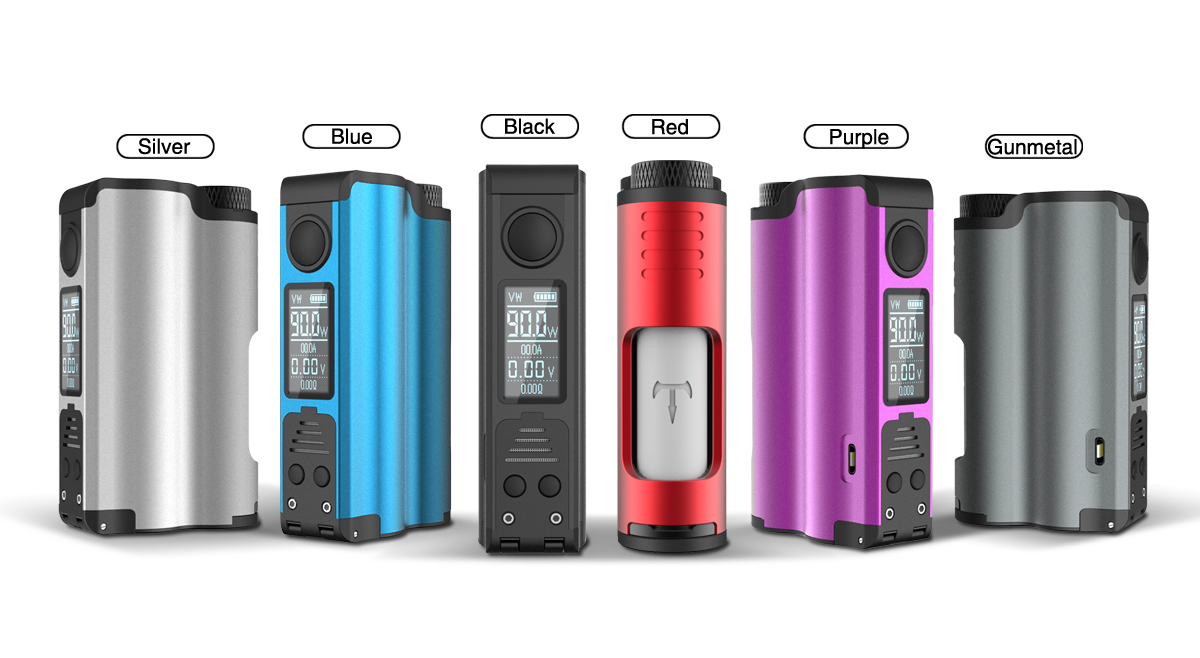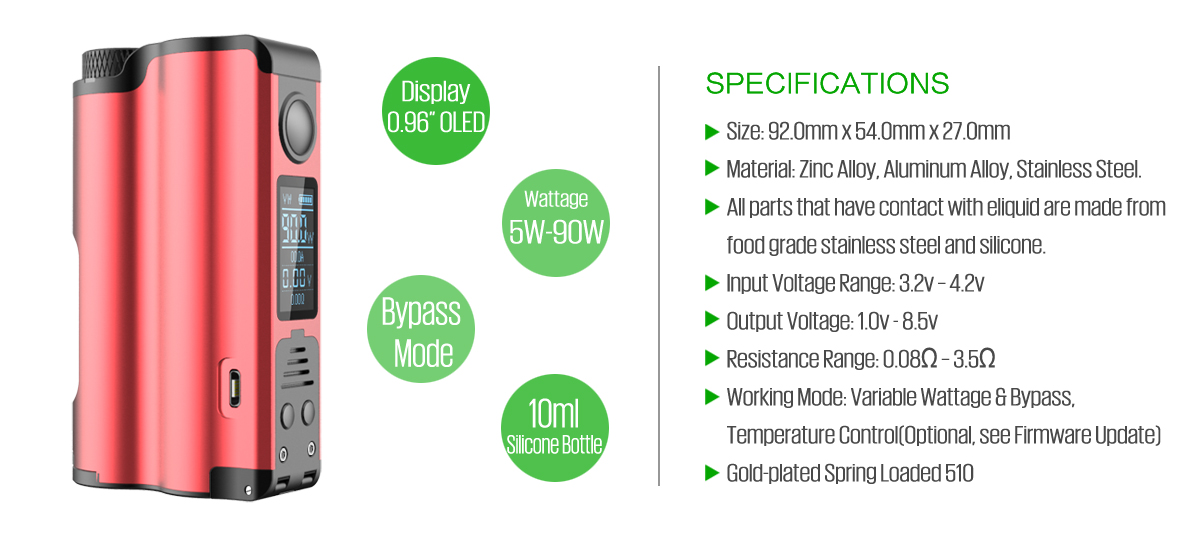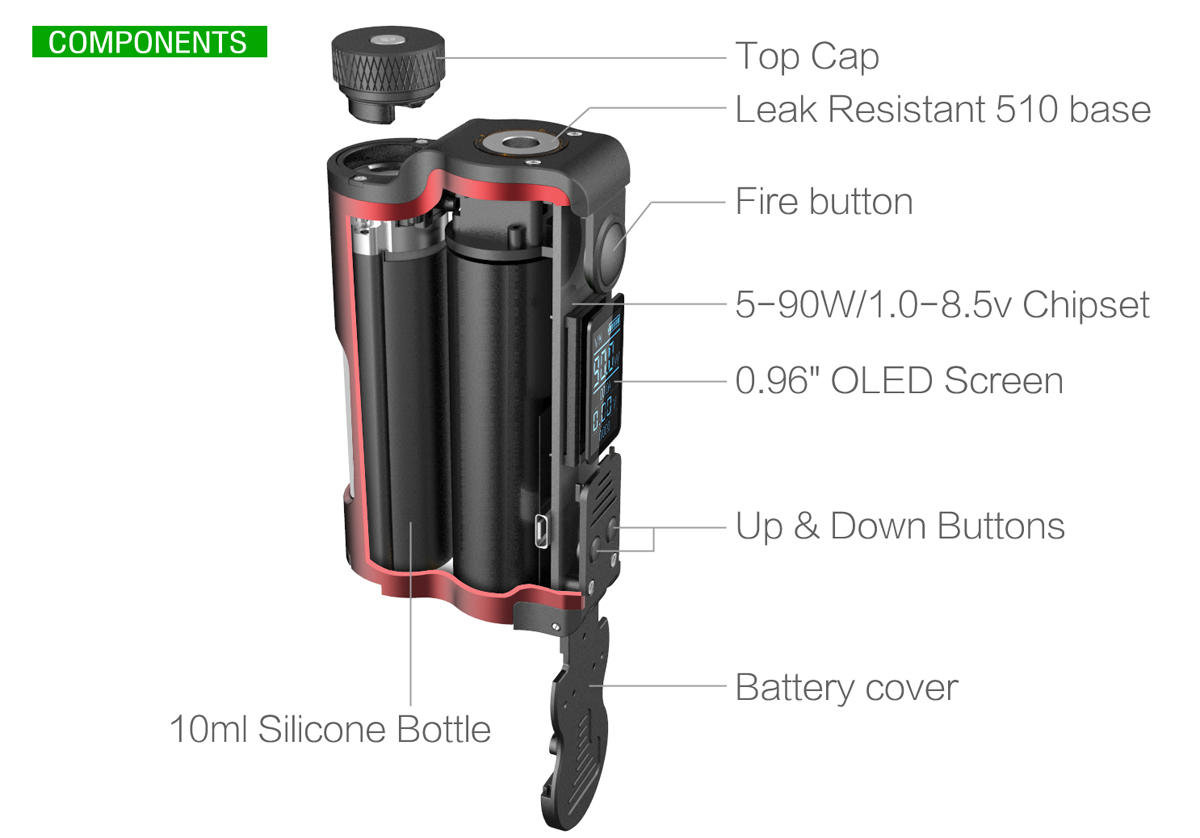 These pics show the Topside well, the packaging Dovpo uses is genius, it comes in a hard plastic box with a slide top that has holes drilled in it so it can be used as a atty stand, different but neat.
When I first saw it, I liked it, it looks good, has some weight to it, all metal with some plastic. The body is heavy gauge metal, it feels quality in the hand, the buttons are clicky and have a good feel. It has a SS 510 with a gold plated spring loaded center pin, with a moderate throw. The screen is bright and easy to see, the finish is solid, I banged it a couple of times and no chipping.
One of the things different with the Topside, it has a top fill squonk bottle, a metal knurled screw off fill cap, you push down slightly and unscrew, the cap has two kidney shaped black rubber plugs that seal the bottle, I will say when you fill, don't over fill, the plugs create pressure, the juice has to go somewhere, out the top of the bottle or out the 510. It squonks with very little pressure, infact if you press too hard it's easy to over squonk, the bottle holds 10ml, my kit came with a second bottle.
For the three weeks I used it I had a Conspiracy screwed on top with a .24 flat wound clapton/kanthal.
Now I've seen all of the other reviews and vids, so I had a heads up on possible issues, because of this I was somewhat gentle with the mod, I was cautious not to press the bottle too hard or to over fill it, I didn't have any issues at all, I did update it when I received it, new firmware to install TC, don't know if that fact kept the chip good or not, like I said no issues.
The mod has a battery swinging door, give it a thumb push and it swings wide open, give you access to the bottle also, the mod takes 18650/20700 and 21700 the mod comes with a 18650 adapter, I used a Ijoy 21700, I will say it hits hard and fast and the 21700 lasted a day and a half, also not button or battery rattle at all.
The mod has simple navigation, 5 clicks on or off, with a atty installed, press the fire and down to access the menu, it has power, bypass, temp ni,ti,ss,tcr.
I honestly tried to get it to fail, the one I received held up, again no issues.
A nice squonker, well made and works, 90W, .08–3.50 and puts out 8.5V.
Worth mentioning, with the Conspiracy screwed on tight there is a noticeable gap, the mod has room to take at least a 26mm atty.
So that's my take on the Dovpo Topside, I like it, for me it's a keeper and because I had no issues, I do recommend it, beautiful fit and finish and just feels great in the hand.
I really don't know what to say about the issues floating around, like I said because of my pre education I was somewhat cautious, but I still recommend it.
Thanks for reading,
Vapin
I'd like to thank Cortana at healthcabin for giving me this oportunity.