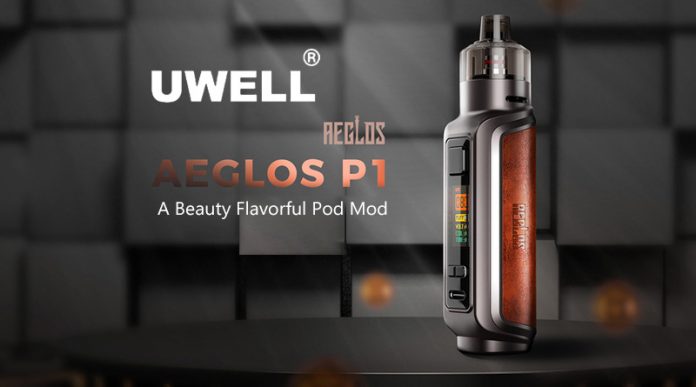 Uwell added a new member in their Aeglos series – the Uwell Aeglos P1, which is a Drag X styled single battery 80W pod mod kit. The old Aeglos coils are all compatible with the new Aeglos P1, so for the original Aegols users, no need to buy new coils for the upgrade. In this post we will have a more detailed comparison between the Aeglos P1 and VOOPOO Drag X to see what you can expect from the new Aeglos P1.
Uwell Aeglos P1 Main Features:
Exquisite size and leather grip for comfortable hand feeling
Single 18650 battery, adjustable wattage of 5-80W
0.96 inch high-definition TFT color display
Internal chipset with multi protection, more stable and safer
Aeglos coils are compatible
5V/2A fast charging
Airflow adjustment
Pro-FOCS flavor technology
Magnetic pod connection
Specifications Comparison
| | | |
| --- | --- | --- |
| | | |
| | | |
| | | |
| | | |
| | | |
| | 0.96 inch TFT Color Screen | 0.96 inch TFT Color Screen |
| | | |
| | | |
| | | |
| | | |
| | | |
| | | |
| | | |
| | | |
| | | |
| | | |
| | | |
| | | |
Detail Matters
We can see there are many similar points for both products, inclduing the single battery 80W setup, adjustable airflow, 0.96 inch TFT color screen, Type C charging and more. But if we have a closer comparison, the Uwell Aeglos P1 will surprise you.
1. Smooth Body Design
The Aeglos smooth body design is like floating clouds and flowing water, you cannot see any edge corners or any screws from the outside appearance of the Aeglos P1. Uwell made it super ergonomical and comfortable to have it at your hands.
2. Easier Airflow System
Voopoo did a good job to have the innovative adjustable airflow system built in the top of the mod, but I believe it's not user-friendly to rotate that control ring, sometimes it hurts fingers as we need to push it hard to adjust the airflow.
Well, things become easier for Aeglos P1, just rotate the pod to adjust the airflow – another big improvement.
3. High-end Leather
Feel it when you touch it. The big difference is noticeable and you'll fall in love with the Aeglos P1.
4. Flavor
Uwell's industrial leading Pro-FOCS flavor technology always makes it outstanding when people are talking about the flavor performance of any pre-made coil devices. Back to the new Aeglos P1, the kit comes with 2 coils:
FeCrAl UN2 Meshed-H 0.2ohm (45-52W)
FeCrAl UN2 Meshed-H 0.6ohm (23-27W)
The 0.2ohm coil is super good for direct lung vaping around 50W, it will deliver excellent flavor even when the airflow is fully open. The airflow is smooth and not noisy, while the vapor production is able to match that of any other products at the same wattage level. For the 0.6ohm coil, it is designed for restrict direct lung vapers. The coil life span is impressive, we have tested it over a week and the overall performance is good as always, it may last over 10 days for sure.
5. Anti-leaking
Uwell also applied their self-clean technology on the Aeglos P1 to reduce juice leakage.
Summary
Overall, the Aeglos P1 by Uwell is a very nice upgrade based on the Drag X with a smooth body design, easier airflow system and high-end leather. It should be in your purchase list if you plan to upgrade your Drag X.
For wholesale customers, we are offering competitive wholesale price for Aeglos P1 and all other vaping products, drop us a line.
Share us your thoughts on the new Uwell Aeglos P1 in comments below.