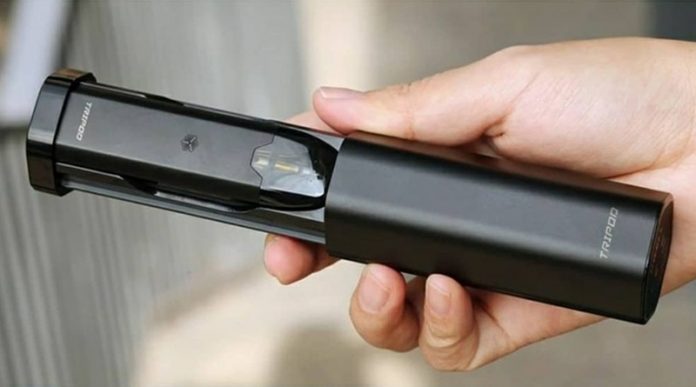 Roll up… roll up…Today for review we have the Uwell Tripod PCC kit this was very kindly sent to me by Sue from Healthcabin. Let's start the Uwell Tripod PCC Pod Review.
This review are my own views and nothing to do with those at healthcabin, potv or uwell. Nor have I been paid for my thoughts.
First Thoughts

Its presented in a black plastic box with a push sleeve over which shows you the product, contents, social media, safety and warning signs etc.
I have to admit this is one of the nicest packaged products I've had. It's a solid plastic tub with the contents neatly stored inside. This box will certainly be used to store coils etc and Is great from uwell.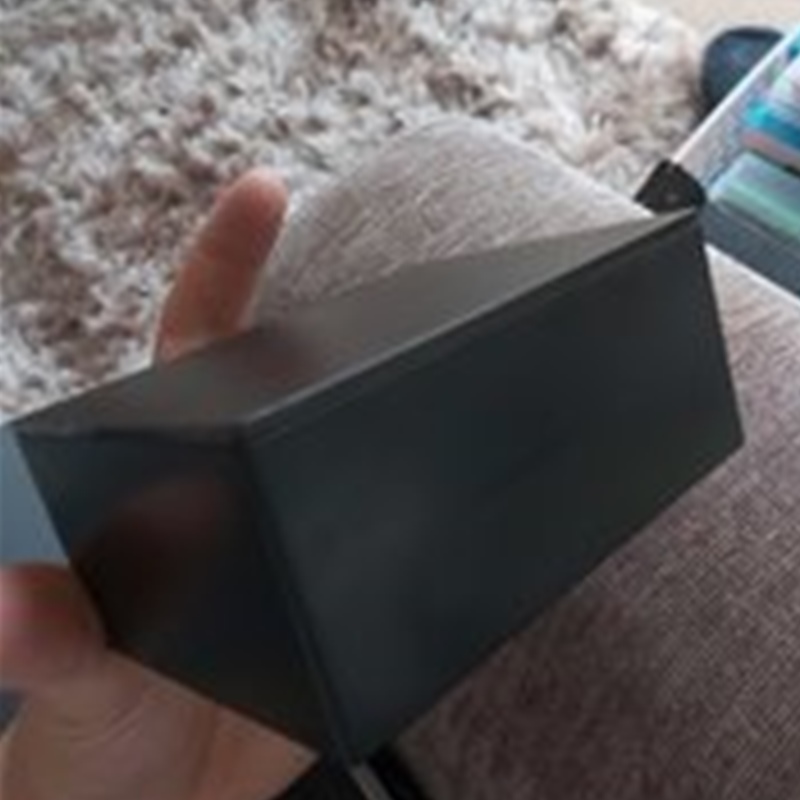 1x Tripod PCC Kit
1x Type C usb charging cable
1x user manual
1x safety card
Device
Size: 21.5×10.4x78mm
Output: 11W max
Battery: 370mAh
Display: LED indicator
E-liquid capacity: 2ml
Install into charging case to charge
Pods: Refillable, Fixed coil pods
Coils: 1.2ohm
Uwell BEIN chipset
Charging case
Size: 34x94mm
Battery: 1000mAh
Display: LED indicator plate
USB Type C Charging – 1.5A charge rate
Holds device plus 3 pods
The Device
When I first heard of this product I thought it may be abit of a gimmicky one, a little device stuffed into a charging case, with no real thought other than people will like it as they can charge it on the go.
How very wrong was !!
The very moment you take the outer sleeve of the packaging you're presented with a solid plastic box which holds the contents.
On taking the device out it feels quality it's not heavy but it's not light to make you think it might be made badly.
Once you've opened the charging case which houses the device. You start to realise just how small it is.
Not only that but this also comes with 3 pods! one installed and 2 on the opposite side of case clipped in, meaning you can carry 3 flavours at one time. With built in coils and only the filling port on the pod theres no worry of any leaking issues.
This is one of the most simple devices to use its draw activated with no buttons so, simply fill the pod using the silicone bung on the side, once again I'm not a great fan of this filling method and on a device like this would quite like to have seen a click on and of mouth piece like the xros. Once filled insert the pod into the device, leave the juice to soak into the coil for 5/10 minutes and away you go.
SIMPLES as the meerkat would quote.
There is a small Led light on the front of the device which shows you your battery indicator after an inhale which stays for around 5 seconds it also shows when you put it in the case. I reccomend having this fully charged always, it runs of a 370MAH battery and has an output of 11W meaning once the battery starts to drop the quality of vape will also suffer.
Green – 100-60%
Blue – 60-20%
Red – lower than 20%
When the device is lower than 20% the device will automatically shut down as a safety feature.
For such a small device it has alot of quality safety features these include.
Short circuit protection
Low power indication
Overtime protection (8 second vape time)
My first niggle of the device is airflow although this isnt a super airy vape it's also not a super tight one. The introduction of a airflow option could almost make this faultless, saying that the size of the device I'd also be impressed if they could fit one in.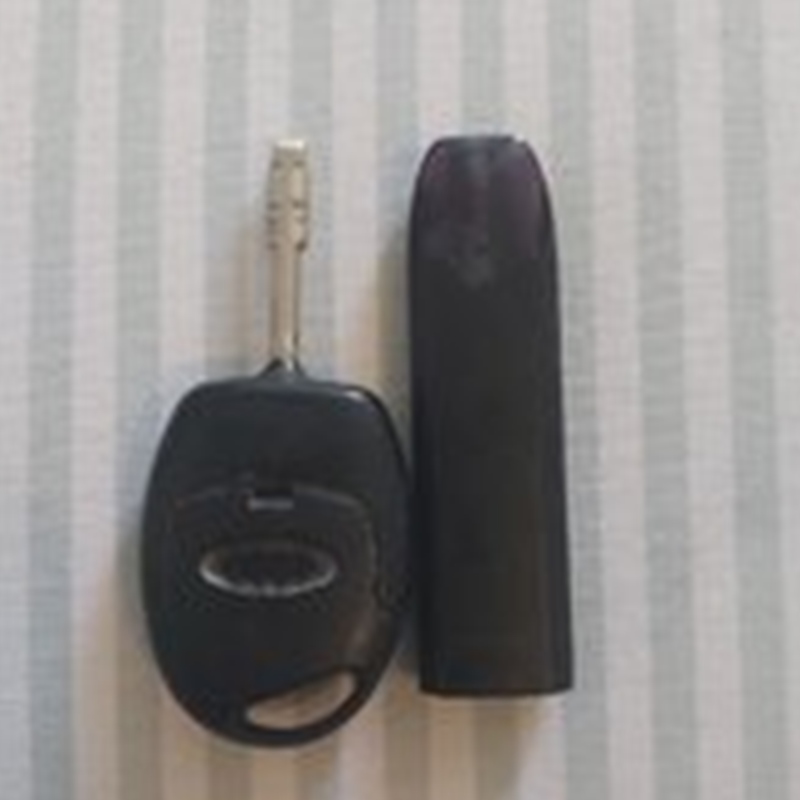 The Pods
The pods in this device hold 2ml of liquid, have a built in 1.2ohm coil and are tinted in colour, but not so much that you can't see your liquid meaning they're already better than alot of pods out there!
Uwell are very well known for there pod systems and cracking flavour with the likes of the caliburn, caliburn G and crown kit. So will this live up to the expectations.
I filled the first pod up using prime vapes MTL little tart, as always I'm not a fan of silicone bung filling ports especially not having great nails but once opened it was fairly simple with a bigger enough filling hole.
I let them sit for about 10 minutes then decided to have a toot…
I was very surprised it's a half decent MTL vape not super tight but has got a nice restriction to it and the flavour for such a little device is absolutly superb I was very surprised. It produces abit more vapour than a normal MTL tank but nothing to enter cloud chucking competitions about.
I decided to fill the other pod with with 70/30 Zeus juice and these tiny pods wick and handle a shortfil liquid just aswell as any other tank or pods I've owned the flavour is superb and it's a decent MTL draw.
Another niggle of mine are the coils arent changeable meaning once the pod coil is burnt out you have to buy more pods not a massive deal but would be nice to just change the coils saying that I've used the same pod for around 4/5 days now and it's still going strong.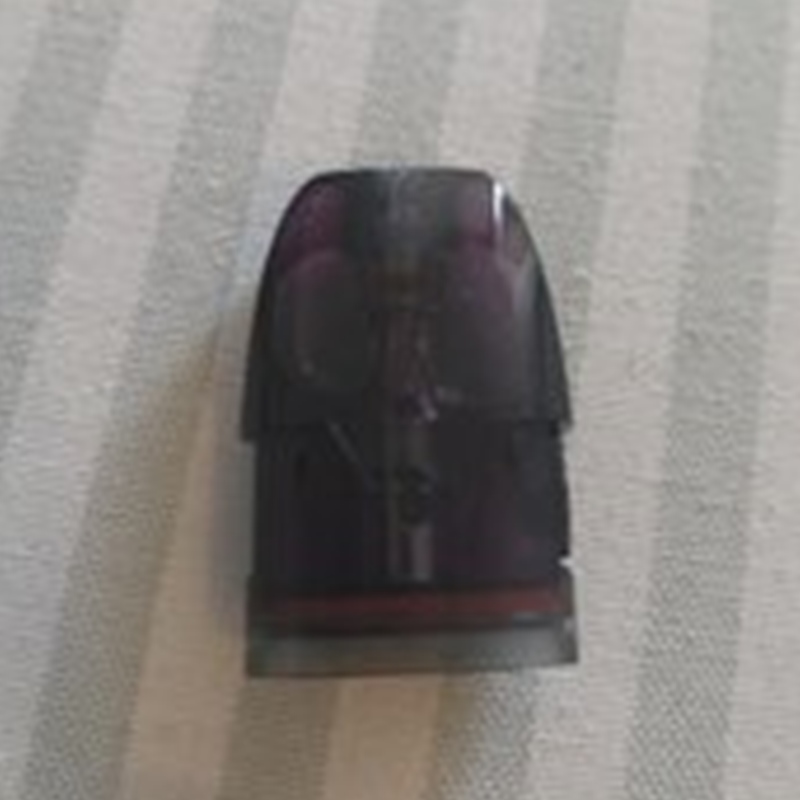 The Charging Case
This is where my final niggle for this device is. For me it feels as If its upside down, for it to work with the battery and charging port inside the device and led charging lights on top it means the device is effectively upside down in the carry case, I'm 100% nit picking here as it makes no difference but it's the only thing I could really have a moan at here.
The case houses a 1000Mah battery meaning that in total this whole kit has 1370Mah battery when fully charged which I think is very decent especially for a device running if 11W output.
It has led lights on top which show the battery of the case and charges the device when its inside. The case is charged via type C usb charging which means it only takes around 1 hour to fully charge.
Another pro i mentiond earlier is the fact you can have 3 pods on the go at once and they clip in very smartly opposite the device. 3 pods, 3 flavours obviously where the name tripod comes from.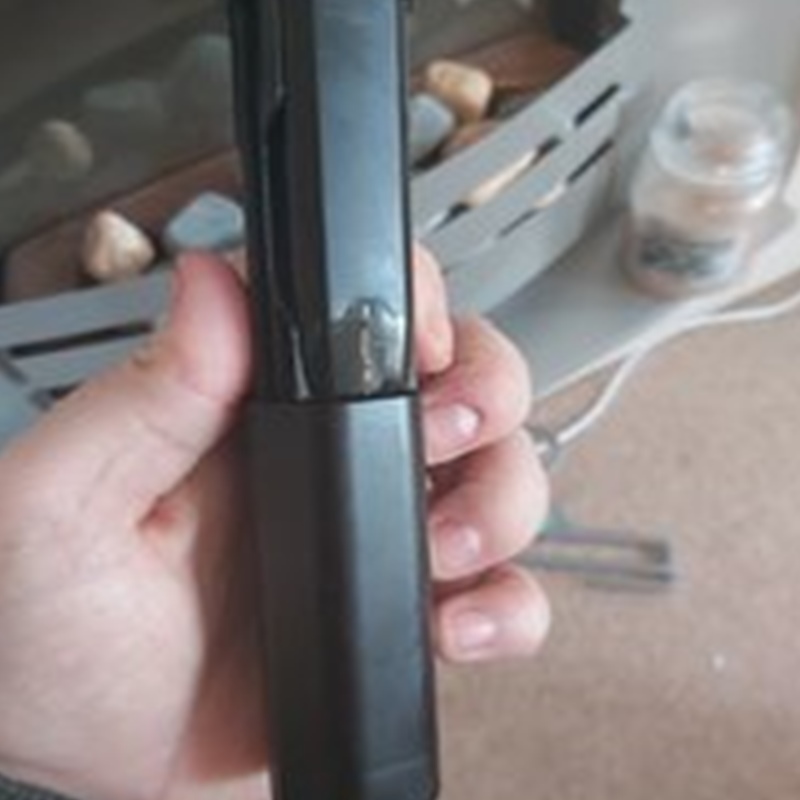 Uwell Tripod PCC Pod Review Overall Thoughts
I do think this would be a great device for people looking to quit smoking down to how simple it is to use, they can have 3 different flavour profiles on the go whilst they are deciding what they like most and it can be used with any liquid. The fact its charging on the go means they wouldnt have to worry about ever being without battery when out.
Saying that I also think it's a great device for out and about for current vapers who are looking for a stealthy easy carry for whatever occasion, it's a smart looking device and smaller enough to have In your pockets or bag.
Remember to sign into healthcabin website for an extra 30% off and you can currently get this device on health Cabin website for just $22.91 which I would say is an absolute bargain for this kit.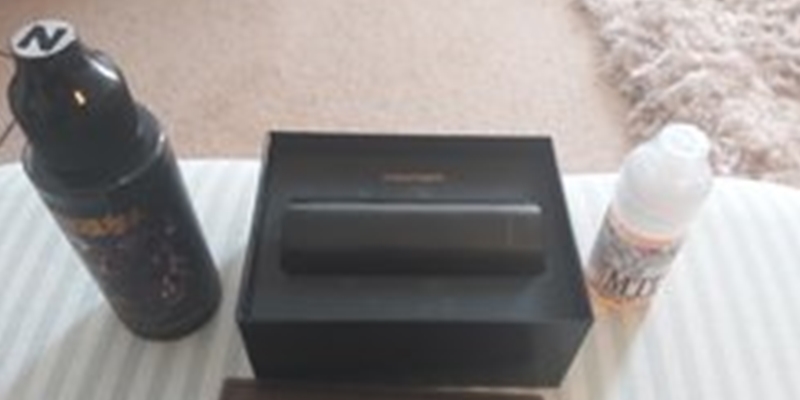 This review was written by Sam The Vaping Gardner from POTV(Planet Of The Vapes), click to view original review.