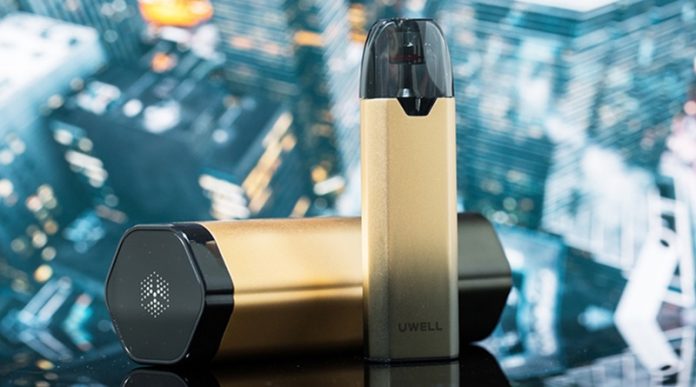 Hello there, today I have an interesting pod system for rewiew the Uwell Tripod. What makes this an interesting system is the case in which the pod is inserted. Its a charging and pod storage case. Special thanks to Healthcabin for sending me this kit for the purpose of this review. So let's get started the Uwell Tripod Review below.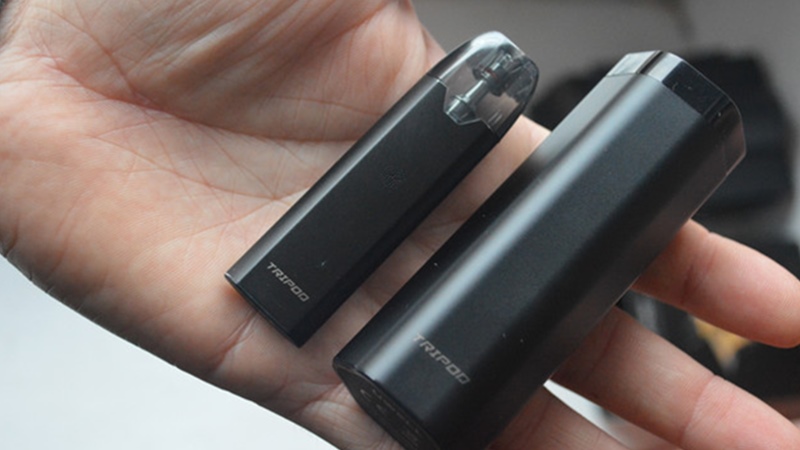 1*Tripod device
2*Additional pod
1*USB-C cable
1*User manual
1*Warranty card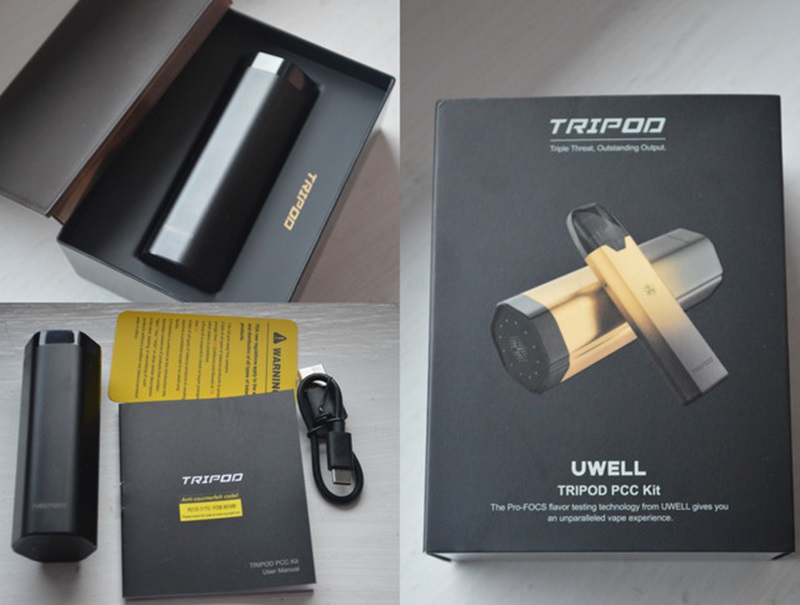 Review
It comes nicely packed in a hard-plastic case. Such cases always come in handy for other purposes.

Let's begin talking about the case. It is a nicely hexagon shaped case which feels really proper in the hands. When sliding open the case it reveils the device and two additional pods. So, in total you get 3 pods which is really nice. Slides open very smoothly and closes down properly with the help of magnets.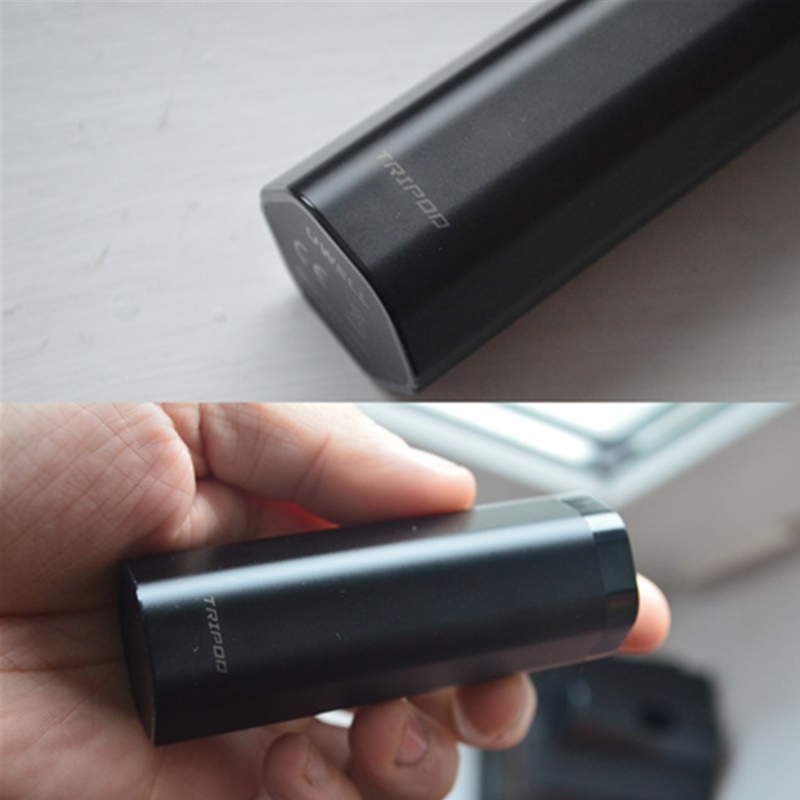 Not much branding going on really, just UWELL in small letters, Tripid on the other side and the logo of the kit on top of the device surrounded by LED lights.
Pods and device sit in there strongly with the help of a slide and click system. Whenever putting in the pod you will straight away on the top of the case see the LED lights turned on, this means it is charging the device.
There is 12 tiny lamps that indicate the battery level of the charging case. Also, the device lightens up inside the case while charging in either green, blue or red. In this way you can also check the battery level of your device.
Case has a 1000mAh and device 370mAh built in battery, so in fact you are carrying a 1370mAh device when fully charged. Battery can only be charged through the case with a USB-C cable. It fully charges in about 60 minutes.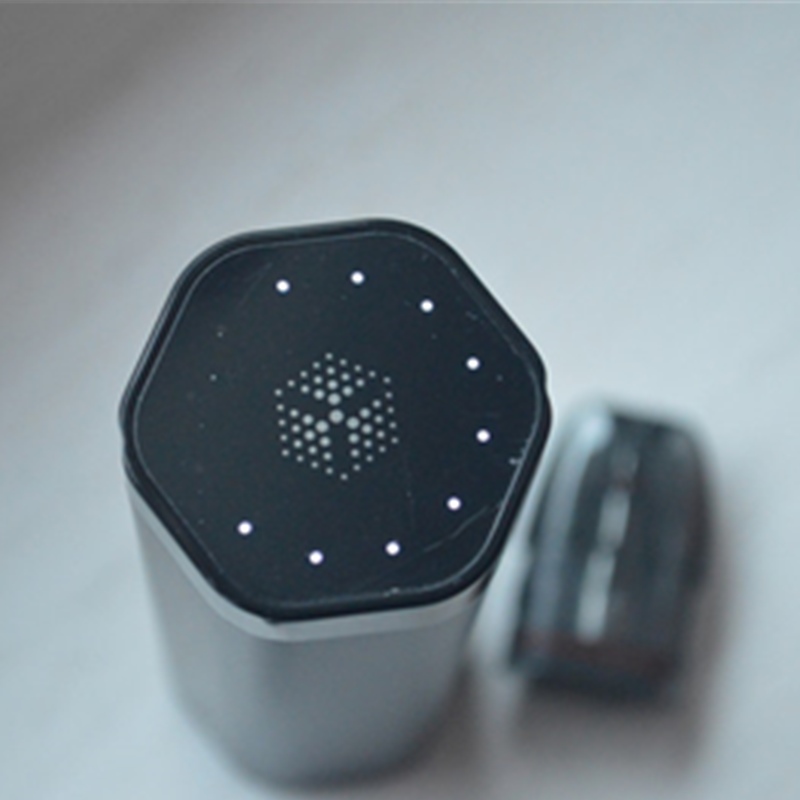 Now the device, and wow it is tiny. Even though it is tiny is feels properly made. On the bottom you will find the connector plates which connect with the pins inside the case. There is pretty much not branding apart from a logo which has the LED light in the middle.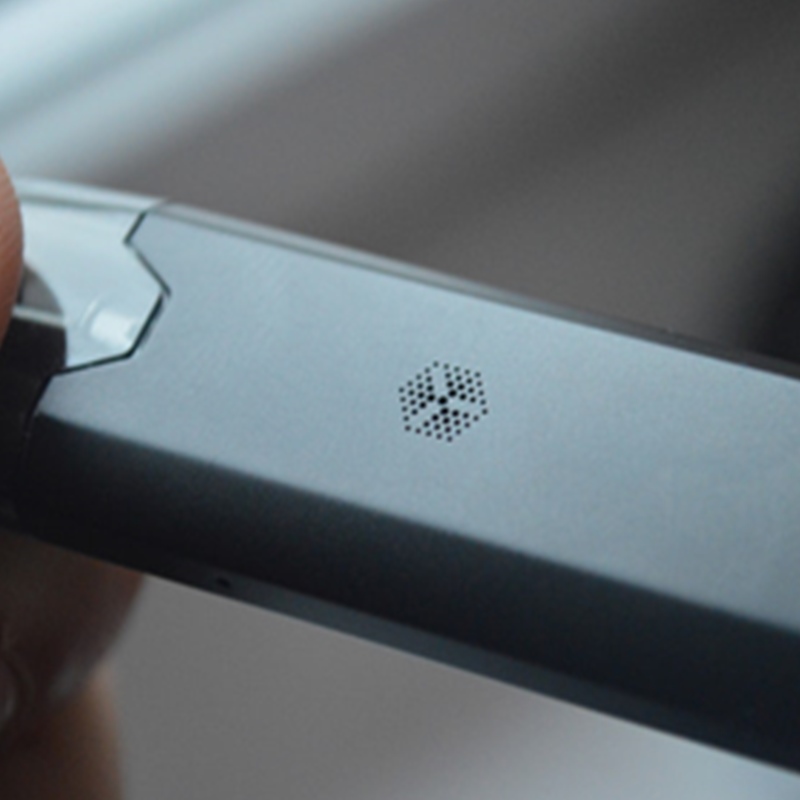 While vaping the LED light shows a nice little design action going on. It shows either green, blue or red depending on the battery level.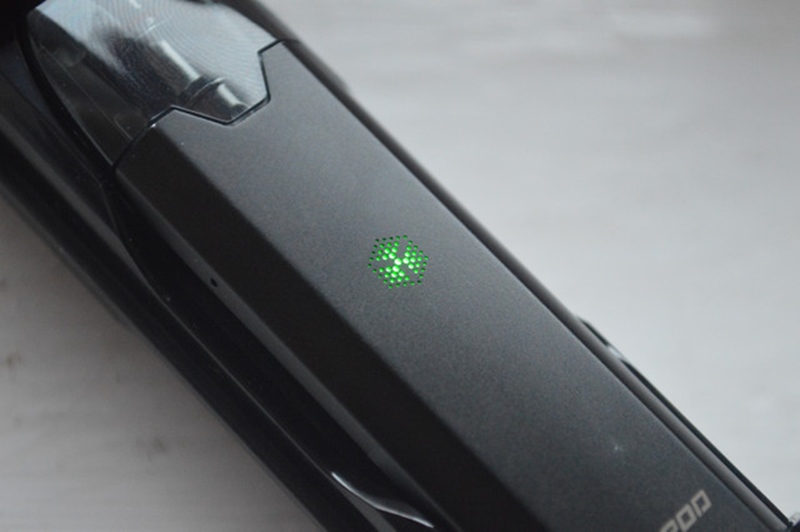 There is not any functionality on this device apart from draw-activation. Overall, it reacts very well, but I find the pull to activate it slightly too strong.
Pods are tiny just like the device. On the side you can easily fill the pod and it is nice that the pods are transparent enough to easily see the liquid. Have not experienced any issues with leaking on these pods.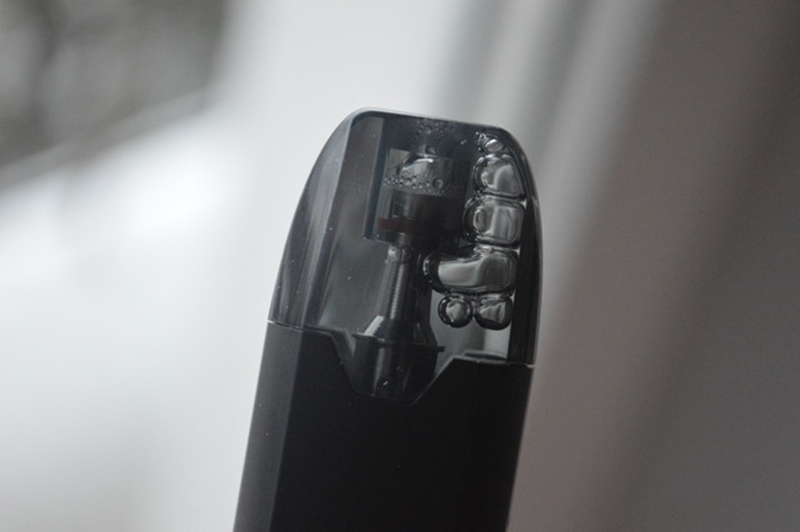 Something I always am worried about on such pods is the airflow, often its too loose, and here for my personal preference it is as well a bit too loose. It does the job well, but I am a tight MTL vaper, so it is a bit disappointing. No way to adjust the airflow as well. One thing I did do is to just out a tiny piece of tape between the device and pod, then you get a nice and tight draw. But tape does not change the fact that the kit itself is too loose in my opinion.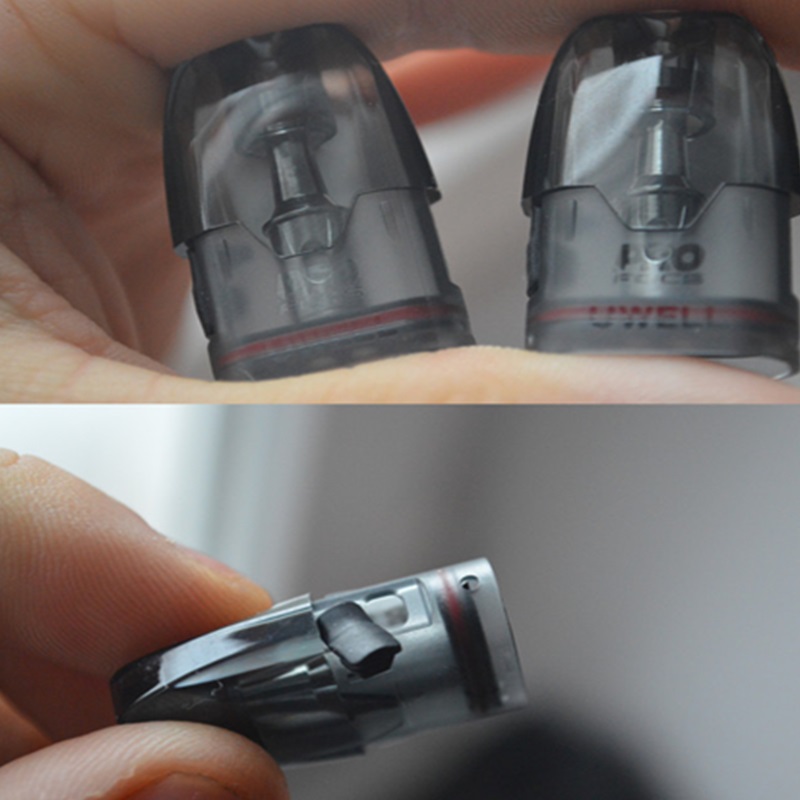 Mouthpiece is simple and small, kind of the average for such pod device. It feels good on the mouth and a not having any issues with it.

Flavor in the beginning was a bit dull, but it developed overtime after 4-5 refills. It is not amazing, but for such a tiny little coil it is good.
Pros
Overall concept
Three pods included in the package
Properly made
Portable
Proper battery (case)
Ease of use
Clear transparent pods
Very tiny pos device
Overall branding is minimal and does not disturb
Delivers nicotine well
Proper throat hit
Nice flavor for such a pod
Cons
Too loose draw
Too strong pull/drag required for the draw-activation
Conclusion
An interesting concept that works well. Really like using this device as if provides me with power easily for more than a full day. Being able to carry additional pods inside the case also comes in handy from time to time, but I would have found it more useful if instead of the two pods a bottle was included to carry liquid inside the case, that would make it complete.

Device works well, feels properly made and vapes quite well. It is a device for those that need a pod for on the road and do not mind a looser draw.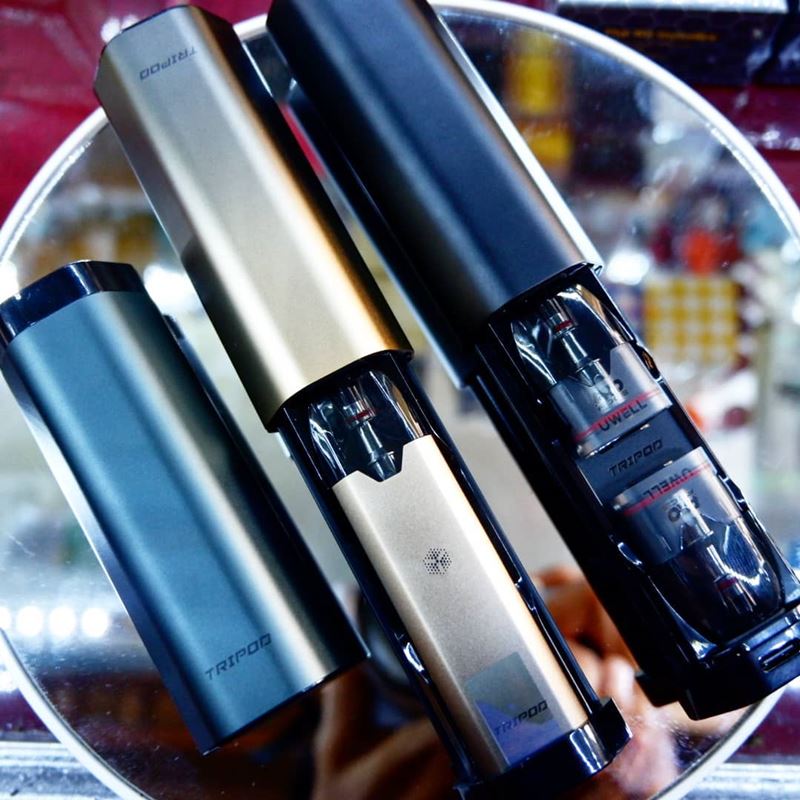 This review was written by Sjoerd-SP013 from ECF, click to view original review there with more photos and details.