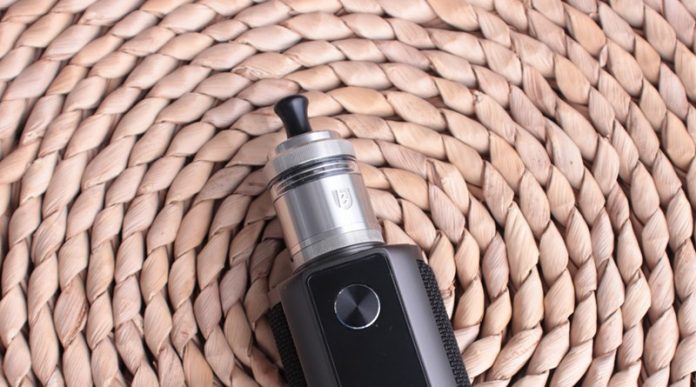 Introduction
Another day, another Berserker from Vandy Vape – to be fair, the Berserker range are usually pretty good, so I'm not complaining.
Product overview
The BSKR V3 is a 24mm MTL RTA, with 2ml juice capacity or 6ml with the provided extension tank, swappable airflow/510 pins and fixed airflow.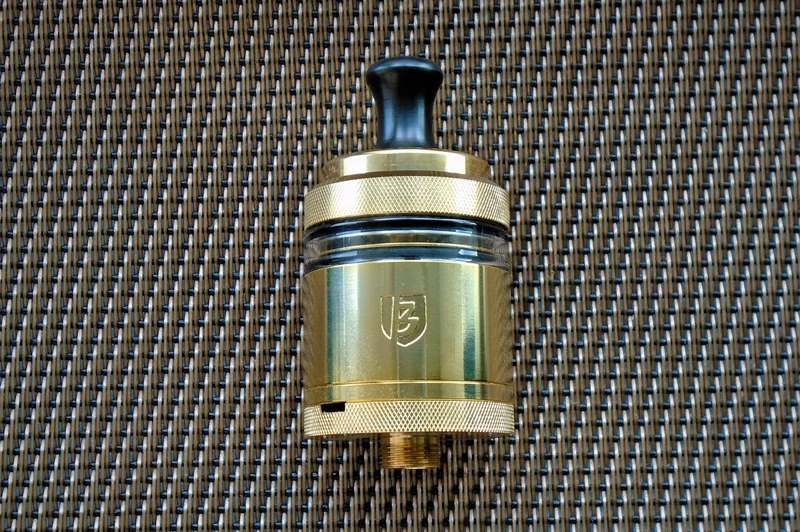 A lot of companies charge for extension kits, so it's nice to see it included in the package.
However, considering that it's a fixed airflow RTA, it would have been nice to get two or three more airflow pins, especially 1.0mm.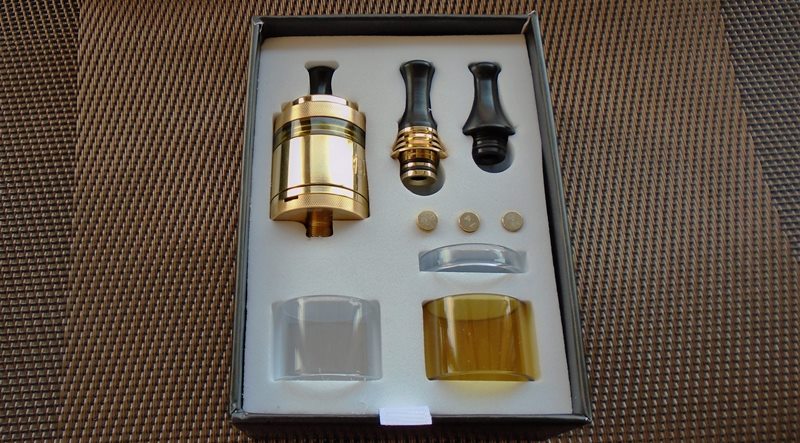 First impressions
Instead of just jumping into a build, I wanted to take everything apart and see exactly what was going on inside, because there's quite few changes over previous Berserker RTAs.
The top-cap is a conventional quarter-turn cap, which reveals a pair of conventional filling ports, under these ports in a metal disk with six large holes from which the juice flows from the tank, down the outside of the chamber and through the juice flow holes into the deck.
The deck has the familiar Berserker posts, with a chamber reducer opposite the posts and a removable ring with juice flow holes around the deck – this ring is there to make your life easier, and I will cover it in detail later.
Everything is well made, threads and nice, the build quality is good, but there's one minor issue – removing the 2ml tanks can be really hard when everything is dry, it does however become easier once you lube the O-rings with a little juice.
Aesthetically, it's an attractive RTA – in 2ml mode it's wide enough to look good on a dual battery mod, and in 6ml mode, it's perfect for a side-by-side mod.
Build
The build process is very simple, but you need to remove the ring surrounding the deck, because otherwise you will have problems dropping your coil low enough with a coiling rod. Once you've done that, it's just a case of inserting the coil leads, aligning and dropping the coil, and tightening everything up.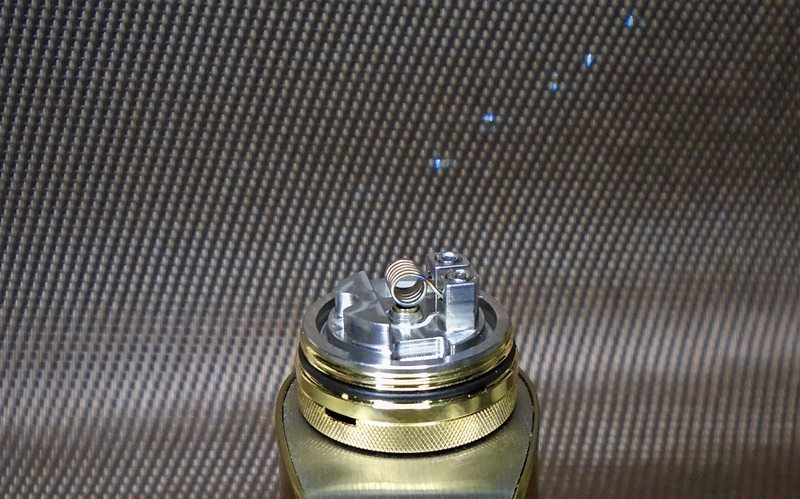 You could put the ring back on the deck at this point, but I found it easier to insert, fluff and trim the wicks with the ring removed, put the ring back and then put the ends of the wick into place.
This RTA does require more cotton than most MTL RTAs, due to the space on the deck – with a 3.0mm coil you have the perfect amount of cotton, but with 2.5mm, it's a little tricky. I ended up wicking it like a gravity fed RTA, plenty of very fluffed cotton, not much thinning, and careful placement on the deck, rather than stuffing it down as far as it would go.
There is one issue with the wicking, that it shares with the BSKR Mini V2 – the wicks turn black really quickly, when I used a sweetish juice, they were filthy within a day, with a tobacco they lasted a little longer, but I'm still rewicking more than I'd like to.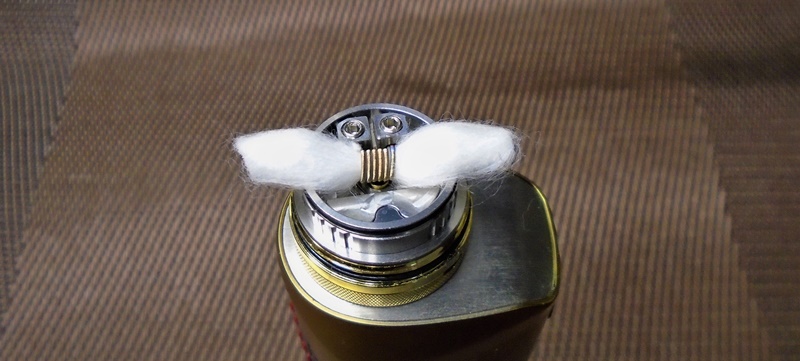 How does it perform?
Build one – 2.5mm Superfine MTL fused clapton 0.7ohm – this was the supplied coil. My first wicking attempt resulted in a semi-flooded deck and lots of gurgling, so I rewicked it with more cotton and more careful wick placement. The performance was good with the 1.2 and 1.4mm pins, but it felt a little held back, I knew I could do better.
Build two – 3.0mm Superfine MTL fused clapton – I like Vandy Vape's MTL wire, so I wrapped my own and went for a larger build to try and deal with the wicking issues of the 2.5mm coil – problem solved, with 3,0mm this RTA wicks perfectly, you still have to fluff nicely and trim sparingly, but it's simple stuff. It wasn't only the wicking that improved, with the and 1.4mm pins, the flavor increased over the previous build, and with the 2.0mm pin at 20w and above, you're very much into very taste loose MTL territory.
Build three – 3.0mm 26g A1 round wire 0.94ohm – as the last build showed me, the BSRKR V3 does well with a loose MTL build, so I wanted to see how it was with a more traditional build. With the 0.8mm pin, it was too tight for me, it might have been nice with 28g, but that's something I don't have right now. So, I tried the 1.2mm pin and now this is my favorite build of the three. At 16.5w with a tobacco juice, this RTA is excellent
Overall, the flavor is good with all of the above builds, it's not the most pinpoint accurate flavor, but it's a nice moist vape with a lot of flavor at low wattage. If I compare it to the BSKR mini V2, the V3 is far better. It gave me a medium throat hit, but that's partly due to me using 3mg freebase and if you crave throat hit, this is something that can be adjusted with coil height..
Depending on the build and juice, I found that using the extension decreased the flavor a little. With the loose MTL build at 20w+, it wasn't really noticeable, however with the round wire build, I preferred to use the 2ml tank and the shortest drip-tip.
Airflow
Fixed airflow. This worried me a little, when I first read about the BSKR V3.
However, once I decided which airflow pin was most suitable for each build and juice, it didn't bother me one bit.
The upside of the airflow design is that it's very smooth, and almost silent.
Compared to most pin/insert systems, these airflow pins are very easy to deal with, your build/juice isn't disturbed, the pin is removed/inserted without any tools – it's just probably the best solution I've found for MTL airflow so far.
The one annoyance is that you're unlikely to carry all your pins with you, when you're out and about – choose a pin and that's your airflow until you get home again.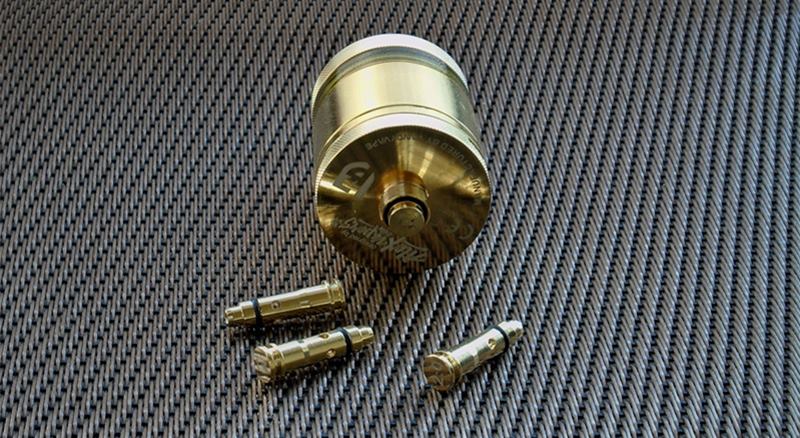 What I don't like about it.
Dirty wicks. I'd prefer not to have to rewick so often.​
Air pin variety. The addition of 1.0, 1.6 and 1.80mm pins would have been awesome. I'd have settled for a 1.0mm.​
Fixed airflow. This didn't detract from my experience, but I know that it will put some people off.​
Conclusion
When I saw the combination of the chamber reducer, the surrounding ring, and how low the coil is sitting inside the deck, I knew this was going to be giving good flavor.
Prior to this review, my favorite MTL RTAs were (in no particular order) the Hastur Mini, Siren V4 and Pioneer RTA, now I'm definitely going to add the BSKR V3 to that list.
This just makes me wonder how good the inevitable BSKR V3 Mini will be, a smaller deck that wicks perfectly with a 2.5mm coil and even more condensed vapor?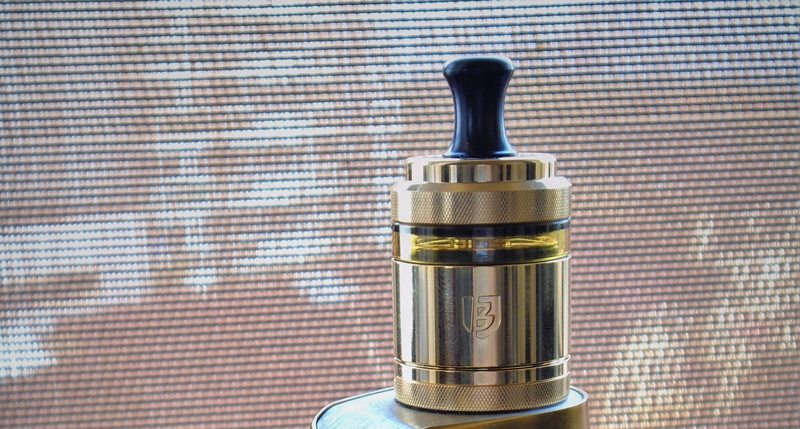 Disclaimer
The Vandy Vape BSKR V3 was provided for the purposes of this review by Healthcabin who currently have it in stock. In addition to catering to end users, HealthCabin is also one of the biggest vape wholesale distributors in China, if you're a vape business owner, just contact them to get competitive wholesale prices.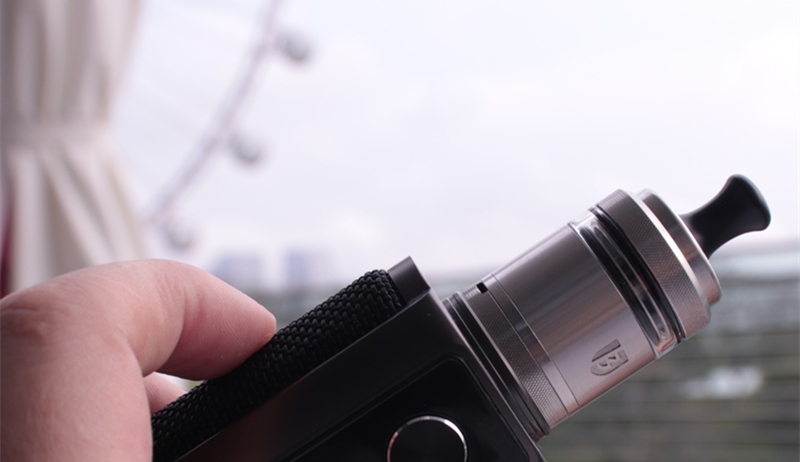 This review was written by Owen from vapingcommunity & Vaping Underground, click to view original review there with more details.