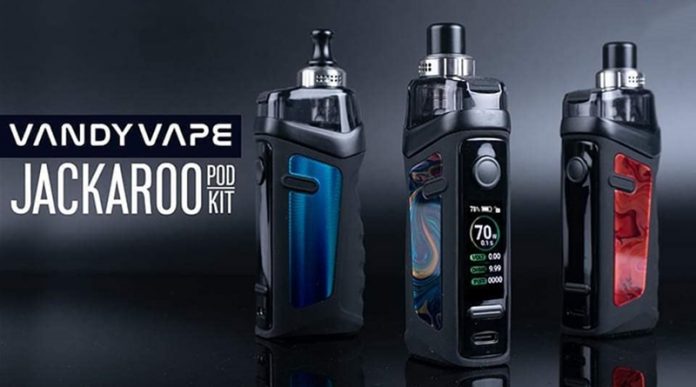 Thank you Healthcabin for sending me this Vandy Vape Jackaroo 70W Pod System Kit to make the video of it. Let's check out the Vandy Vape Jackaroo Pod Review together.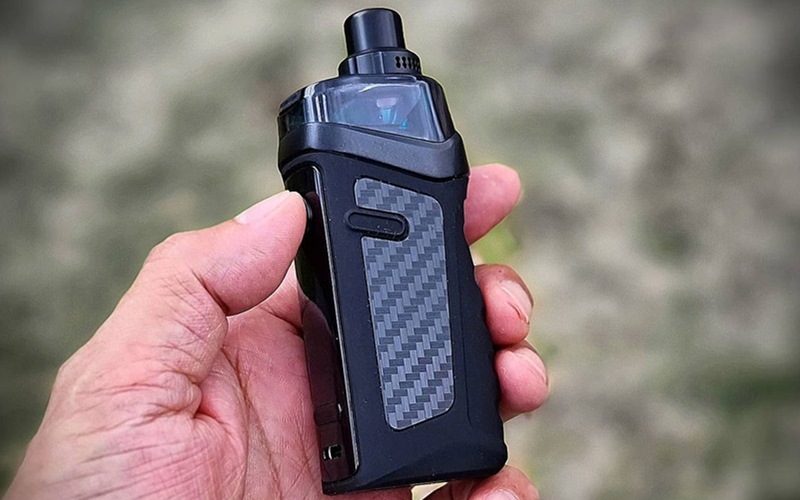 The Vandy Vape Jackaroo 70W Pod Kit is an electronic cigarette that does not lack advantages.
Design, good grip and rather light in hand, the Jackaroo Vandy Vape is a box that works with an integrated battery.
This 70W vape box is equipped with a POD / Cartridge and a 2000 mAh battery.
The Jackaroo Pod allows a very comfortable capacity of 4.5ml.
A large number of resistance is compatible with it allowing many possibilities in terms of vape or flavor.
The Box Jackaroo part is easy to use.
It allows the classic adjustment of the power in Watt (between 5W and 70W) in order to automatically detect the installed resistance allowing to automatically have the Watt range adapted to this one.
This Vandy Vape Box is powered by a built-in 2,000 mAh battery and allows charging with a USB Type C cable.
The Vandy Chip of the Jackaroo 70W is responsive.
Depending on the updates, it is also possible to upgrade the firmware.
The Jackaroo 70W POD Kit Electronic Cigarette is composed of 3 buttons:
A switch (main button) to trigger the vape, turn your box on and off (by 5 quick presses).
A button (+) and a button (-) to adjust the power.
You can lock the screen by simultaneously pressing FIRE and + or reset the puff counter by pressing FIRE and –
I also appreciated its Waterproof & Dustproof certification (like on Geekvape)
This remains an interesting asset for an ecig.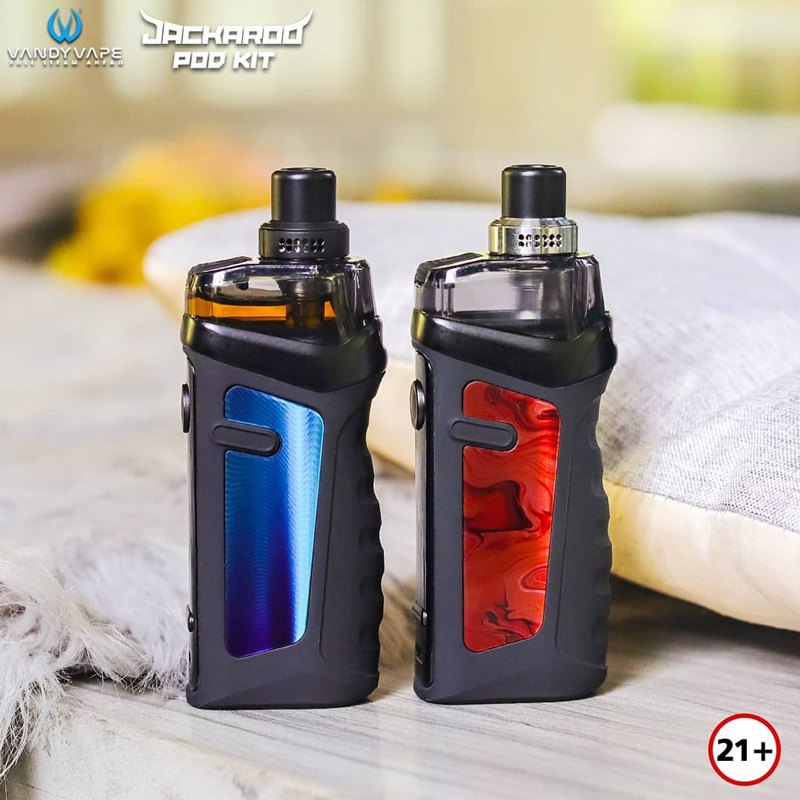 Technical Characteristics
Size: 108mm * 25.6mm * 40mm
Capacity: 4.5ml
Operating voltage: 3.2-4.2V
Maximum output current: 30A
Charging input current: 1.5 A
Battery: 2000mAh
Power: 5W - 70W
Coil resistance range: 0.1 - 3.0 ohm (+ - 5%)
Top fill / adjustable airflow
DL and MTL
Ergonomic design / comfortable grip
Charging: USB Type-C
Rechargeable pod / replaceable coils
IP67 - waterproof, dustproof, shockproof
Pre-built mesh coils: VVC15, VVC30, VVC60, VVC90, VVC120
Good Points
Good restitution of flavors
Neat design
Ease of use
Dustproof & Waterproof
Good grip
Good airflow
MTL and DL compatibility
Negative Points
Vandy Vape Jackaroo Pod Review Conclusion
The Vandy Vape Jackaroo Pod Kit is stylish, durable and both waterproof and impact resistant.
It inherits the iconic characteristics of the "Jackaroo" series.
The Jackaroo Pod Kit adopts an ergonomic design, brings a comfortable grip that is easy to hold and hard to slip out of your handle, and 8 kinds of side panels are integrated.
The surface is made of silica gel, and the Jackaroo Pod kit achieves the IP67 level of waterproof, shockproof and dustproof.
Inside the Jackaroo Pod kit an upgraded Vandy chip is used, which provides a maximum output power of 70W and is powered by a built-in large capacity 2000mAh battery.
The Type-C port under the control panel is also waterproof.
This review was written by Tofanger from Youtube, he also took an unboxing video for Vandy Vape Jackaroo Pod Kit, click the video directly to view.