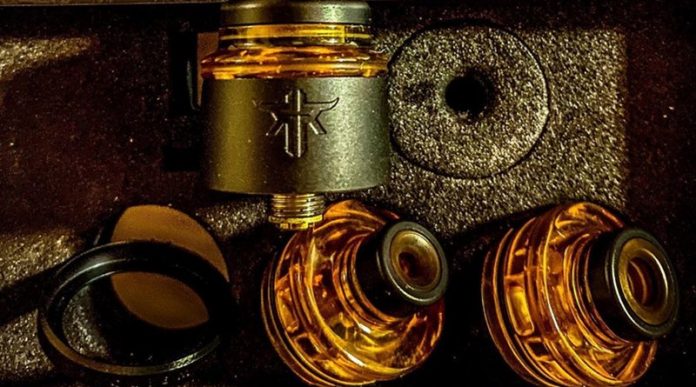 QUALITY
The Vandy Vape REQUIEM 22mm BF RDA is a brand new low profile atomizer that looks high-end but is relatively cheap. It's a collaborative product between Vandy Vape and popular Spain YouTube vape reviewer El Mono Vapeador. The REQUIEM RDA features three different drip tip inserts that deliver varying airflow experiences. But how does it perform and is it worth checking out? Keep reading to find out.
Vandy Vape was founded way back in 2016 by chief engineer and CEO Stefen Z. His company manufactures a wide variety of vaping products that predominately included rebuildable atomizers and also box mods. This includes best-sellers like the Pulse X RDA and the Pulse Dual 220W Squonk Kit. I've always been a big fan of Vandy Vape. They tend to take their time with product releases and really try to push innovation above anything else.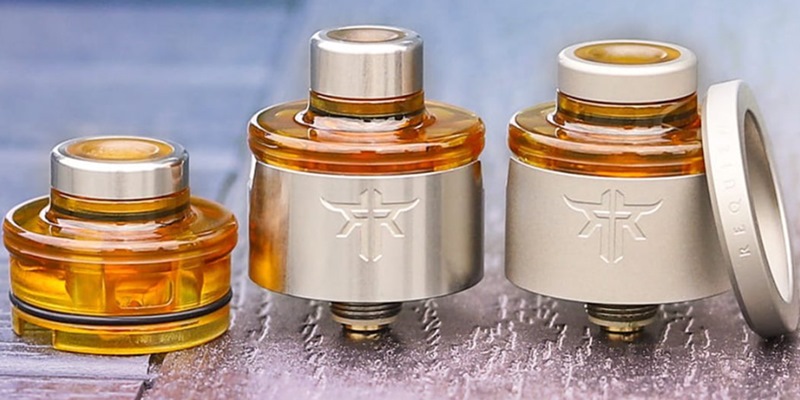 RDA
The Vandy Vape REQUIEM is a super-compact RDA. It measures 22mm's in diameter ( 24mm's with the beauty ring installed ) and stands just 15mm's tall. The main chassis comprises of three separate parts. This includes the superior 304 stainless steel body/build deck and also the heat resistant Delrin drip tip insert. Each piece interlocks together really well. Perhaps too well, but we'll discuss that later.
The Vandy Vape REQUIEM RDA features an extremely flat postless build deck. It can accommodate a single-coil and also boasts beefy flat head screws. The build deck is relatively easy to build on. You just need to make sure to place your leads on the inside of each screw. Included with the kit are three different airflow/drip tips. This includes a fantastic DTL insert, a good restricted DTL insert, and a rather poor MTL insert.
The Vandy Vape REQUIEM RDA airflow is fully adjustable but super tight. This didn't worry me too much as I prefer wide-open airflow and each cap provided different amounts of airflow. It's important to note that the airflow isn't honeycomb. But it is directed right underneath your coils for maximum flavor. I experinced smooth draws, nice flavor, and amazing cloud production.
The Vandy Vape REQUIEM RDA boasts a gold platted 510 pin that protrudes enough from the base to be safe for hybrid connections. Furthermore, it's removable and can be swapped out for a squonk-ready one. It does require an Allen key though, which is strangely not included with the kit. Double o-rings on the deck help prevent leaking and the overall design is aesthetically beautiful!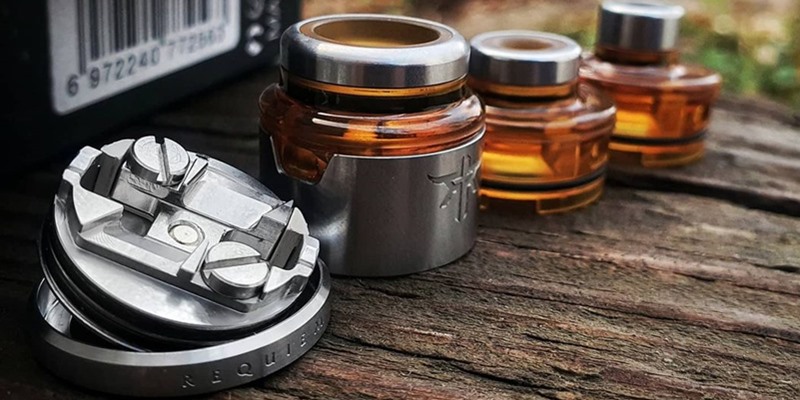 PRICE
The Vandy Vape REQUIEM RDA is available to buy right now. The cheapest place I could find it online was $32.99 USD from Health Cabin. If you create a free account, you can get this product for just $21 USD! I think that's a fair asking price and well worth checking out. Furthermore, this RDA would look perfect on any high-end mod!
PACKAGING
The Vandy Vape REQUIEM RDA comes in a variety of high-end colors. This includes matte black, SS, frosted grey, gunmetal, and also gold. Each color is completed by a matching beauty ring. I absolutely love the look and feel of this atomizer. It oozes luxury! The packaging is well presented and features a clear plastic sleeve. Inside you'll find your Vandy Vape REQUIEM RDA, 3 x different top caps, 2 x coils, winding rod, spare parts, and also an instruction manual.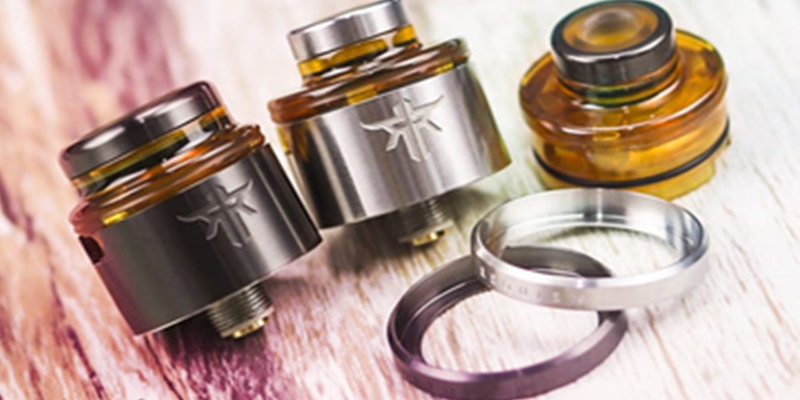 POSITIVES
Cool Low Profile Design
Easy To Build On
Nice Flavor & Fantastic Cloud Production
Fair Asking Price
Modern Color Options
NEGATIVES
Tight Airflow Ring
Airflow Isn't Honeycomb
Allen Key Not Included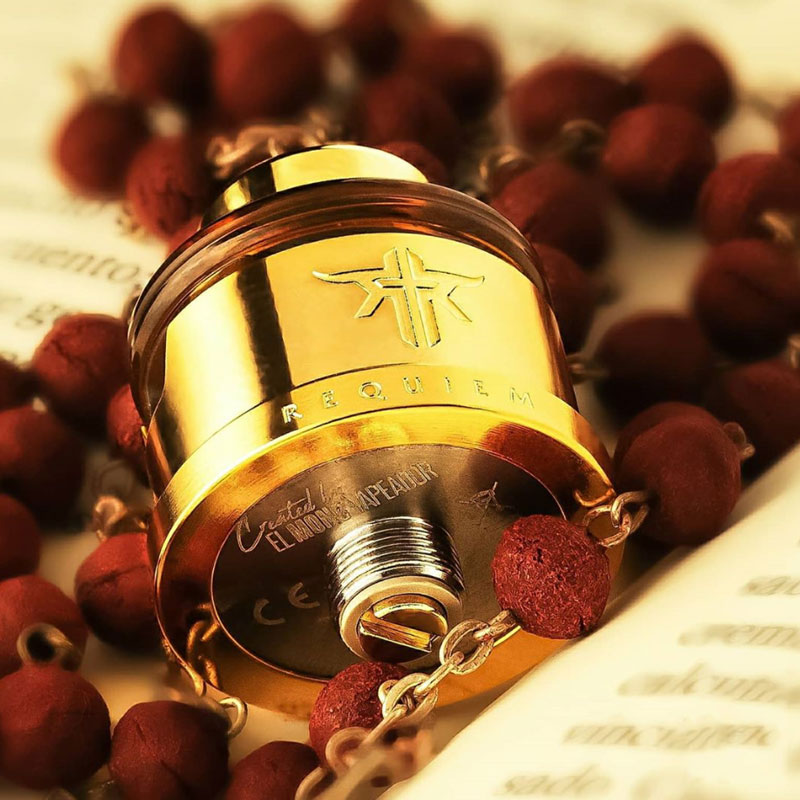 Value———————————————–8.5
Quality———————————————7.5
Packaging—————————————–9
This review was written by Adam from wevapemods, click to view original review.
Comment down below what you thought of the Vandy Vape REQUIEM 22mm BF RDA.