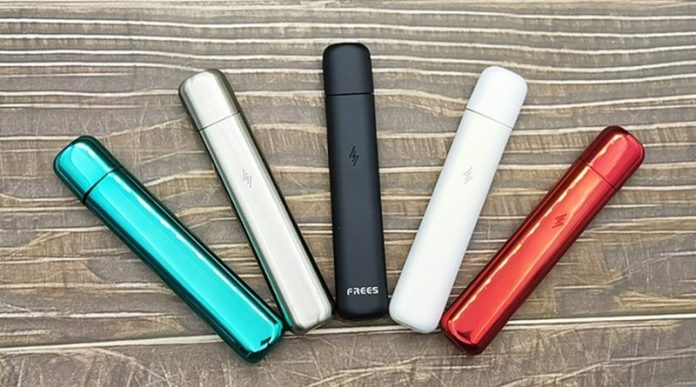 I was sent this to review by Healthcabin. Vaporbucks is not a brand I have used before so was intrigued to see what these simple pod kits were all about. So let's check out the Vaporbucks Frees Pod Review together.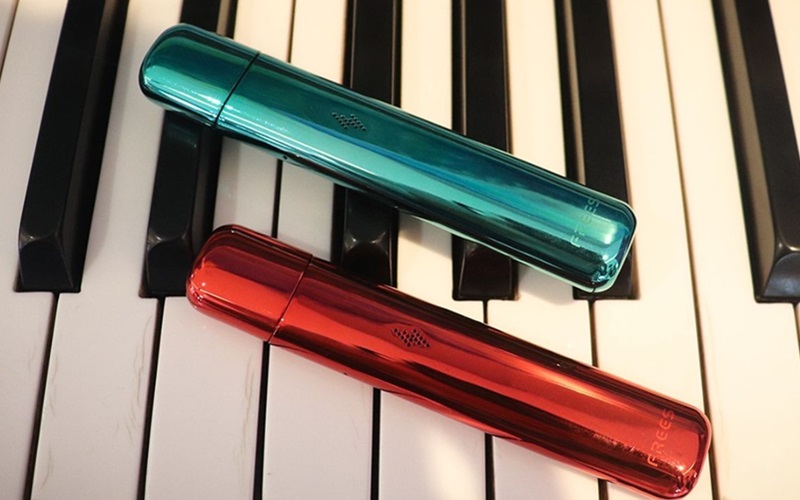 1*Frees Device
2*Frees Cartridges
1*All-in-One Dust Cap
1*Type-C Cable
1*User Manual
1*Warranty Card
Flash Coil Saturation Tech
Condensation collection section
Anti-Blow protection design
Ram-type soaking coils for 45 seconds
Size: 112 x 21 x 13mm
520mAh built-in Battery
Capacity: 1.6ml
Resistance: 1.4ohm
Power: 10W
Materials: Zinc-Alloy
Current: 1A
Charging:Type-C
In use
Comes in a nice neat small package. Due to the materials the device feels slightly rubbery which is nice. It has a dust cap to match. The pod has the base slighty sticking out, you are meant to fill, then push the base into the pod fully, which allows for 45 seconds saturation. If like me you push it in before you fill then wait 5 mins before using. The fill hole is slightly small but fits my 10ml salt bottle nozzle fine. I used Juice Head strawberry kiwi salts.
The pod can only go in one way as its higher on one side than the other.
The draw is medium mtl and the flavour is not bad, slightly better than average. At 10watts the 520 mah battery is sufficient enough for a days use.
The power and battery indicator is shaped like a lightning bolt which is different. USB C port is on the base.
Its a simple pod kit, nothing flashy, no buttons, auto draw works well and is very reactive.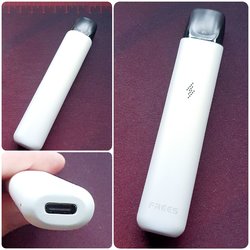 Pros
Ease of use
Feels good in the hand
Small and compact
The mouthpiece is very comfortable
Good colour choice
Charges to full within 45 mins
Pass-through charging
Niggles
Due to the material of the device it stains easily
The pod is a little darker so harder to see liquid level
This kit is ideal for someone wanting to quit cigarettes.
Current price on HealthCabin is $12.30 (you must log in to get this price)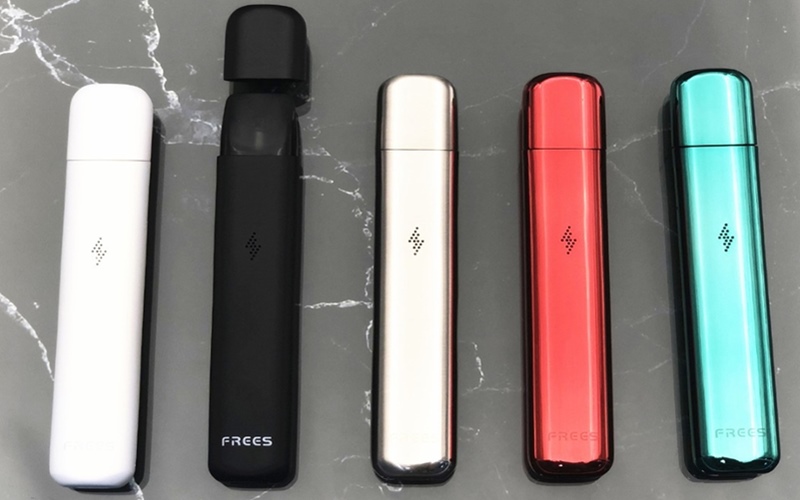 This review was written by DeeDee from POTV(Planet of the Vapes), click to view original review.