Vaporbucks Frees Review by Simon
This was sent to me to review by Healthcabin.
When I think of a pod or an 'e-cigarette' the Vaporbucks Frees is what I have in my head. While it looks fairly basic and 'old school' there's some cool stuff going on here that I've not seen before. It's also a much better quality device than I was expecting it to be, which was a nice surprise. I was expecting a simple e-cig for a smoker to start their vaping journey and that was why I thought it was worth taking a look at, but what I found was something I could actually see suiting a much wider audience.
The whole package comes in a slim box about the size of a packet of 5 cigars, inside there's the device, 2 pods, a Type C usb cable, manual and warranty card. The manual is fully in English, clear and well written. The cable is a red flat type and while it's quite well made and of a decent quality, it is very very short. The two pods are identical other than one comes with a metal dust/dirt cap, It's a nice touch to get two pods, there's really no excuse to only include one, but so many companies still do it….. more about the pods later, they are clever little things!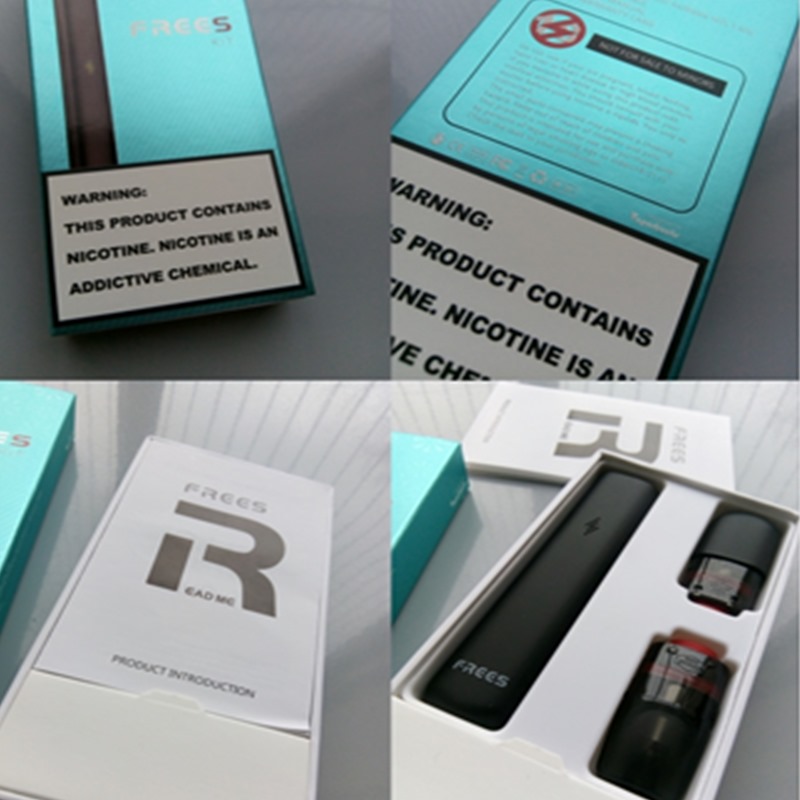 There isn't a great deal to talk about when it comes to the actual battery/device section. It's an automatic draw activation so there's not even a button. It's made of metal not plastic, if the matching cap is anything to go by it's a thin steel covered (in my case) with a satin black coating. The whole thing including a filled pod and the cap weighs around 53g, so very light. The USB type C connection is on the bottom and it has a very sleek and high quality look. The only other thing of note is a small hole pattern on one side that allows the LED to shine though. The LED will turn from white to red when the battery level reaches less than 30%. The battery is 520 mAh and lasts a reasonable amount of time. I made sure it was charged full and started using it at 1pm, at 7.30pm the LED turned red and at 9.30pm the battery was in need of charging. This was using my regular 12mg liquid so it should easy last a night out or a day at work for most people, especially with an 18 or 20mg liquid.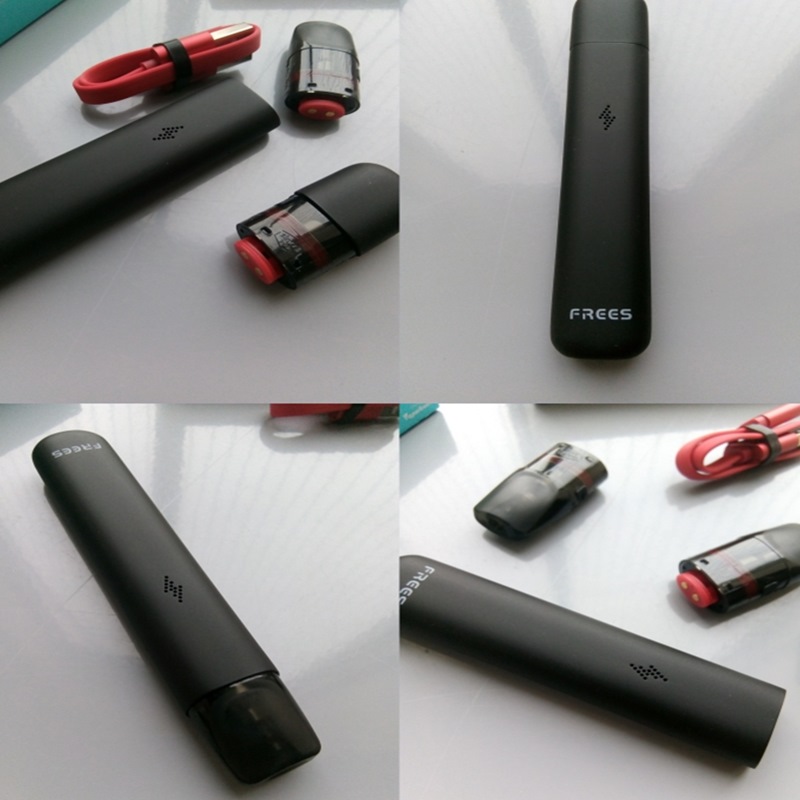 The pods are designed for MTL and the coils inside are 1.4ohms, they hold 1.6ml of liquid which I wish was a little more. 2ml would have been better and I could have lived with it being a little longer to accommodate the extra capacity. Although I only had to refill the pod once during a single charge and I still would have had to refill at some point during the charge even if it was 2ml, so I guess it doesn't matter that much. The draw is pretty decent, it took me a little while to get used to using it because I'm not used to an automatic draw and I had to pull a little harder than I would on a regular tank. After a while it did become second nature and it made me feel a little nostalgic, from what I remember of those days it does share some similarities to smoking a cigarette. Filling is through a hole/rubber bung set up in the side of the pod, it's not the easiest or my favourite way to fill something but it wasn't that bad or any worse than other similar pods I've tried before.
As you can see in the picture below the empty pod has a red section poking out the bottom while the other that I've been vaping on doesn't. That's the pretty ingenious 'flash sat. tech.' system. (flash saturation technology, I presume) It's hard to see exactly what's going on inside the pod but I'll presume that when you fill the pod for the first time outside of the device the coil and wick is directly exposed to the e-liquid. The manual says to wait for just 45 seconds, then when you push the pod into the device the red section pushes into the pod and your coil is full saturated and ready to go and now just the wick ends are exposed through smaller wicking ports. I presume that's what's going on anyway, hopefully you understand the idea even if we don't exactly know what's going on inside. If you push the pod into the device before filling (thus pushing the red part into the pod) then the manual recommends leaving the coil to soak for 5 minutes. This is a really cool idea and it works, I waited exactly 45 seconds and when I took my first draw the coil was fully primed and ready to vape on. It takes a lot of worry and guess work out of these types of 'coil pods' where there's no way to remove the coil and prime it.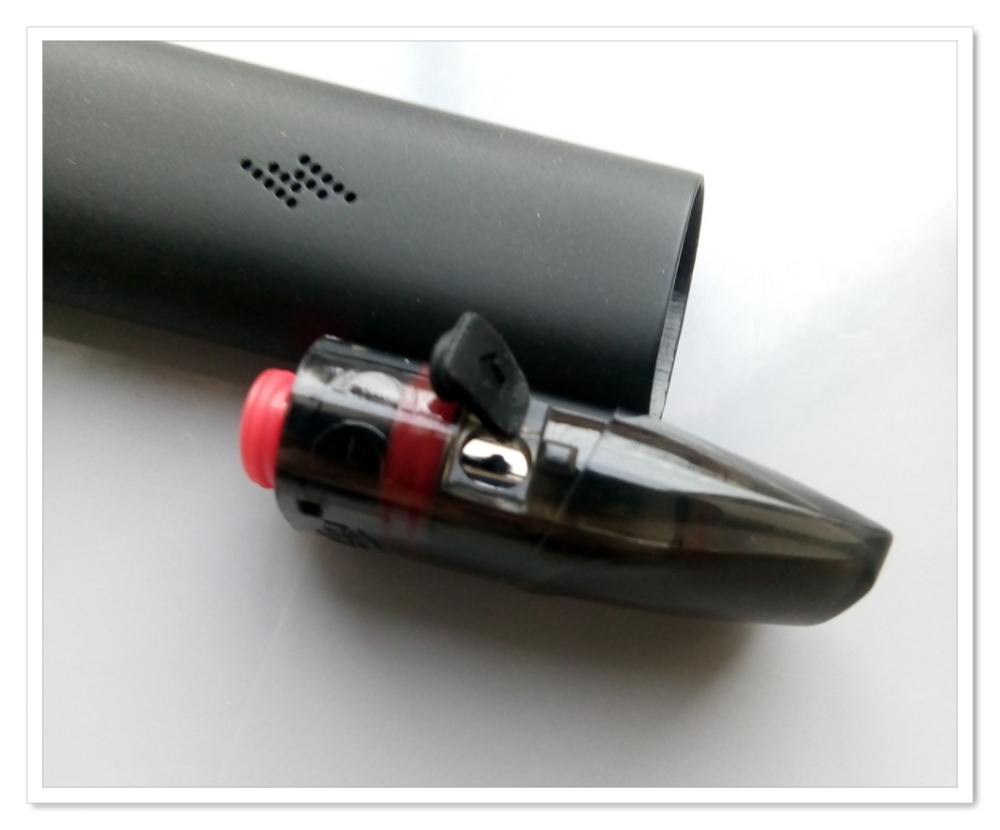 The flavour from the pods is very 'pod-like' in that it produces a nice strong, direct flavour but some of the more subtle nuances in a liquid can be lost. My peach tobacco had a really punchy peach taste but it also tasted a bit one dimensional. I would recommend single flavoured fruits and fairly straight tobaccos for the best flavour. Vapour production is exactly what you would expect for a 1.4ohm coil at 10w, although once the battery is showing red it does feel a little under powered. I'm pretty sure this is running direct voltage from the battery and while the specs claim 10w on the Vaporbucks website, I think it's actually a 12w-8w range with a nominal 10w at 3.7v, which makes sense with a 1.4 ohm coil.
Overall I'm more impressed with this than I thought I would be, it's not for everyone for sure. But I can see it's value. If you have to wear a suit to work this is a perfect little vape to stick in your inside jacket pocket. I think it would also be perfect for a smoker, or as a spare 'emergency backup vape'. I'm not sure there's a huge market for these pod systems with disposable pods any more but I expect for some people it's exactly what they want and maybe need to get them off the smokes. Something very simple and easy to use. It's also small, about 11cm long, 2cm wide and 1cm deep. Pretty stealthy. In the manual it suggests that some condensation under the pod is to be expected, but I haven't experienced that yet myself after a couple of days vaping. There's certainly no leaking from the pods either. Juice level is a little tricky to see sometimes, but I've had worse in that respect.
If you accept that 'it is what it is' then there's a lot to like here. It's well made, looks smart, has good pods and gives a very decent vaping experience. It's not going to ever be the kind of device that has an RBA section or anything like that, but not everything has to cater for everyone. Fill this up with a good cigar tobacco, grab a glass of your favourite tipple, put your feet up and I think this would please quite a few people.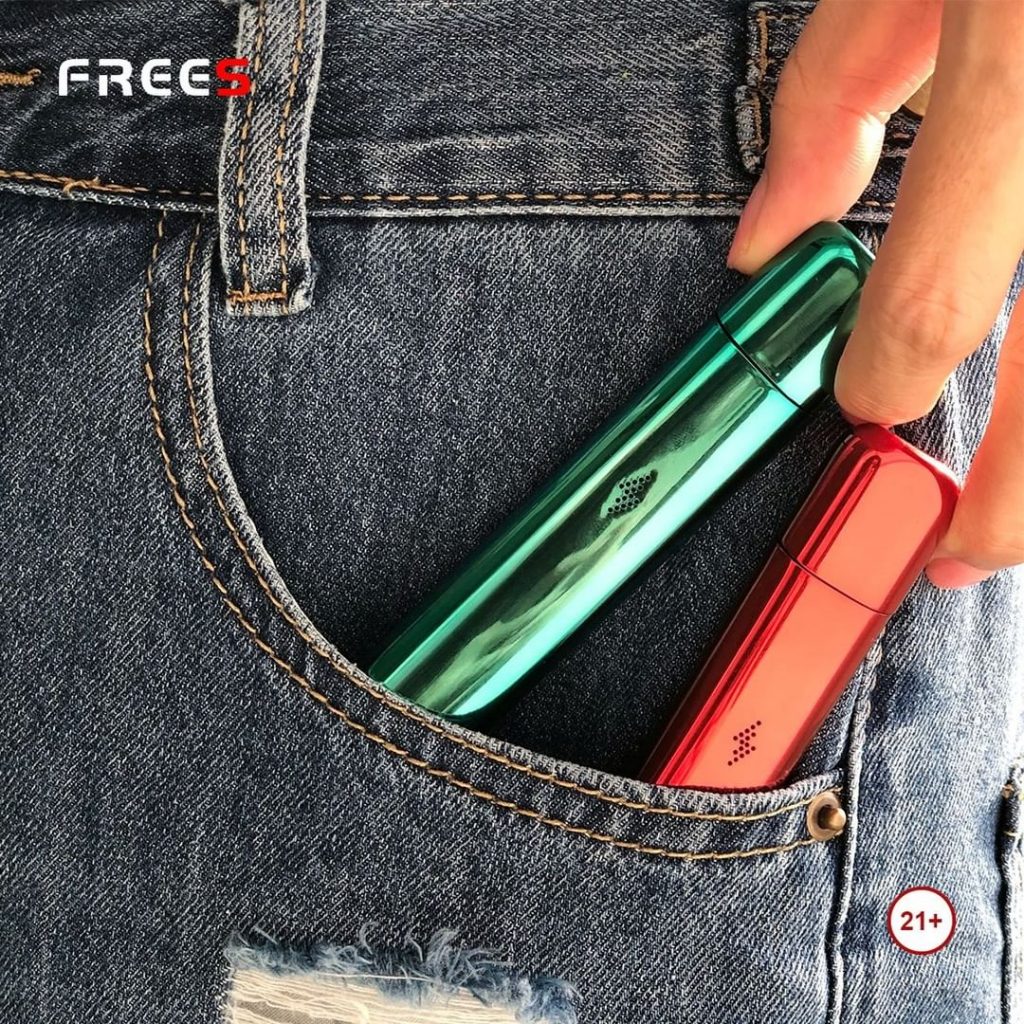 You can find this and other Vapourbucks products at Health Cabin here.
… also Healthcabin have a Thanksgiving discount code TURKEY2020 that will give you 15% of your whole order until 26th Nov.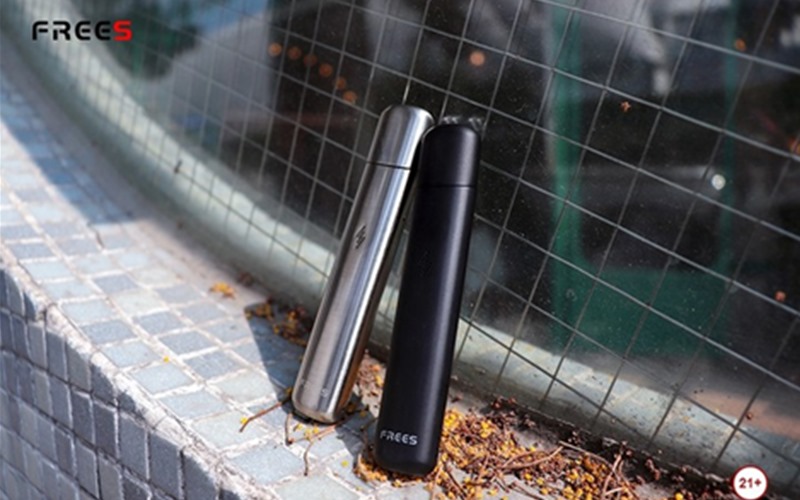 This review was written by Simon from planetofthevapes, click to view original review.