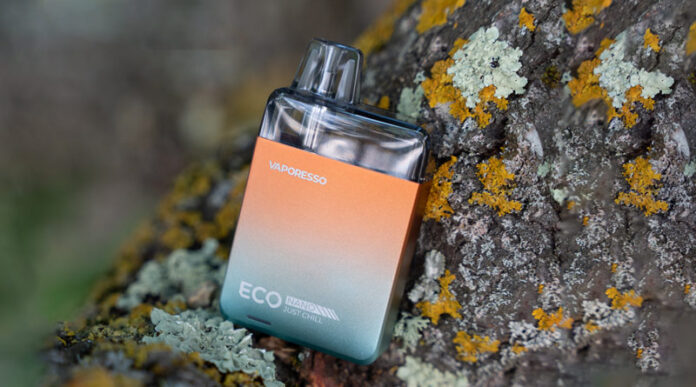 Thanks to HealthCabin for sending me this product to review! The Vaporesso Eco Nano is being advertised as a true disposable killer. Unboxing the device already had a similar experience. Let's see how close it comes to an actual disposable when using it. Let's get started the Vaporesso ECO Nano Review together!
Disclaimer: This review is my own thoughts and I am not associated with anyone at HealthCabin, nor am I being paid to write this review.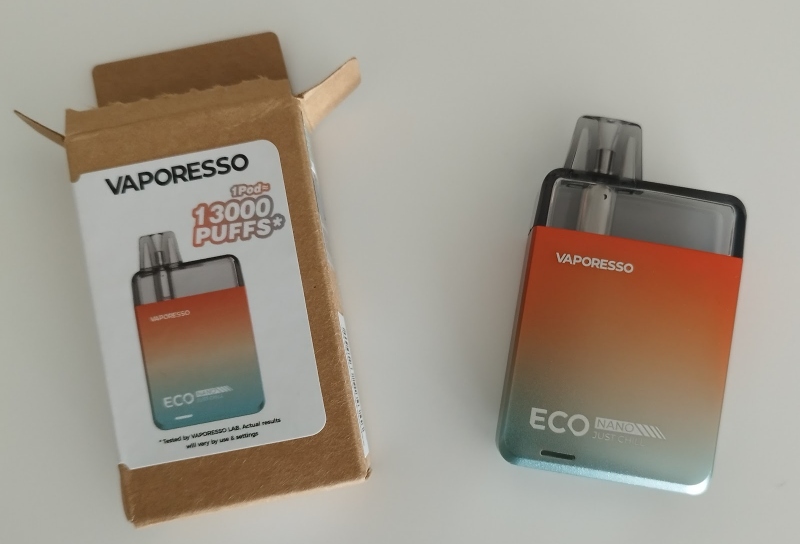 Dimensions: 44.7 x 18.0 x 77.0 mm
Pod capacity: 6ml
Resistance: 0.8ohm / 1.2ohm
Battery capacity: 1.000mAh
Charging type-C, 1A
1 x ECO NANO Battery
1 x ECO NANO 0.8 ohm pod (Pre-installed)
1 x User Manual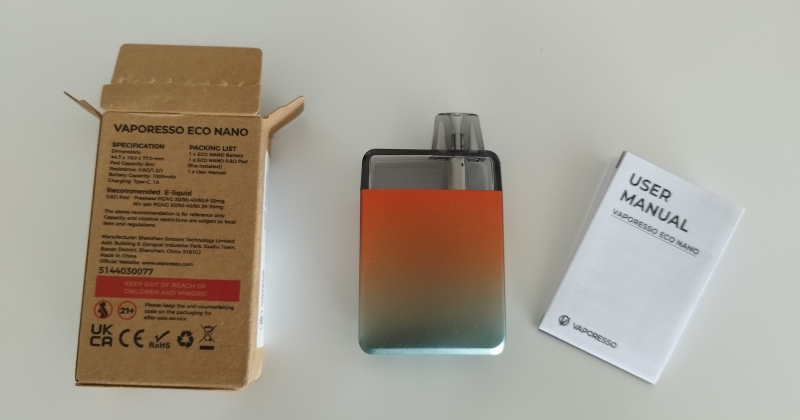 Features
The Eco Nano from Vaporesso is supposed to be an eco-friendly alternative to disposable devices on the market. It's a very easy to use, very beginner friendly device. You literally fill the pod, put it in the device and start vaping. No buttons, no airflow control, nothing else to it that would make it the slightest bit confusing or overwhelming. And I think the vaping market is something that can seem complicated or overwhelming, but with this device, if you want to stop smoking cigarettes or make the jump from disposables, for all those people this could definitely be a good upgrade.
The pod for this device holds 6ml of e-liquid. No, that's not a typo, it really holds 6ml! I don't know if I've ever seen pods this small and simple, with that big of an e-liquid capacity. That in combination with a 1.000mAh battery, should definitely be able to get the average vaper through the day, if not a few days.
There is a little battery indicator at the bottom on the front of the device. It doesn't flash or anything when you put the pod in or take it out. It's just a white light that shows when you take a puff and when you charge the device. Simplistic, like a disposable.
The device also supports passthrough, so if you wanted to, you could even vape it while it's charging.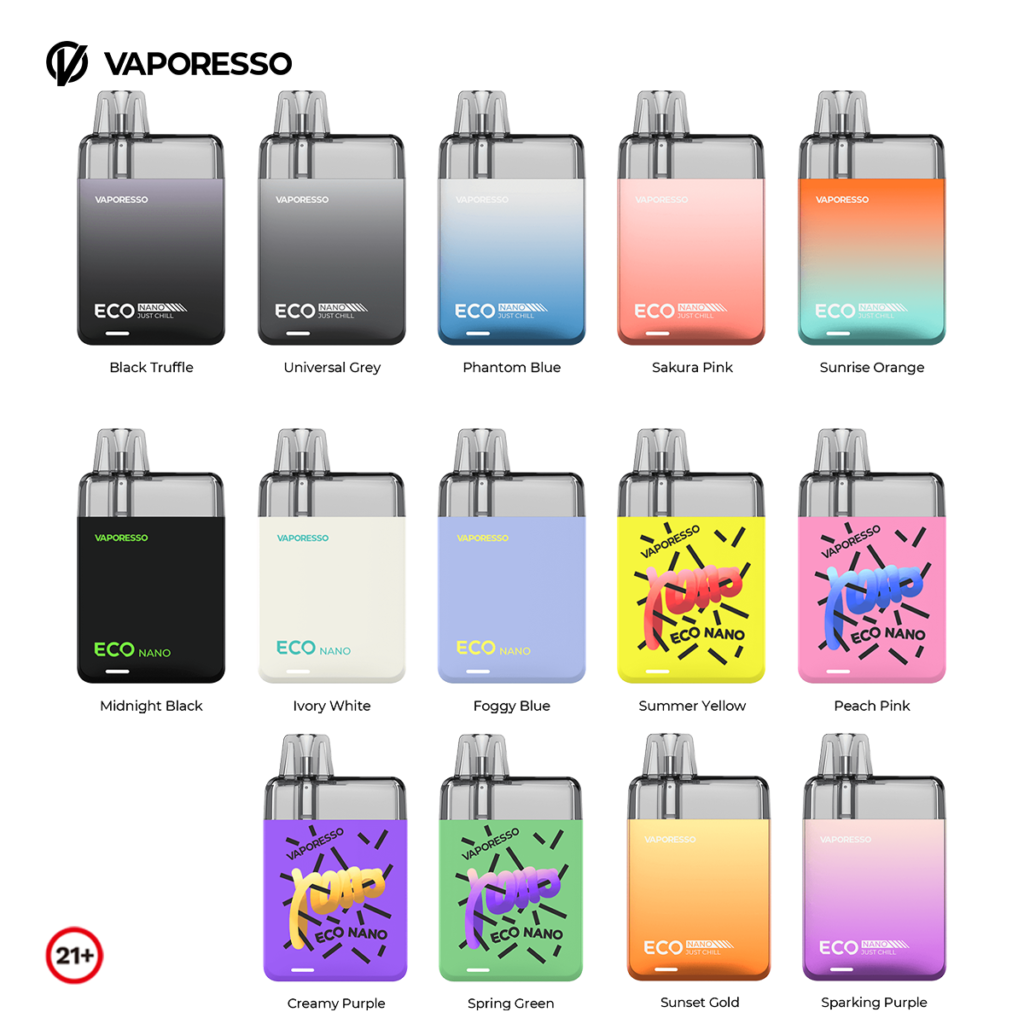 Design
Even the design of the device feels like the most common disposables that are on the market nowadays. It feels good in the hand and has a nice weight to it. It comes in a bunch of different colors, as shown in the image above, so you can go for something that stands out or something concealing.
I'll put a picture down below with a size comparison to the Xros Nano 3 as well. They are similar in size, with the Eco Nano being a bit taller and narrower than the Xros Nano 3.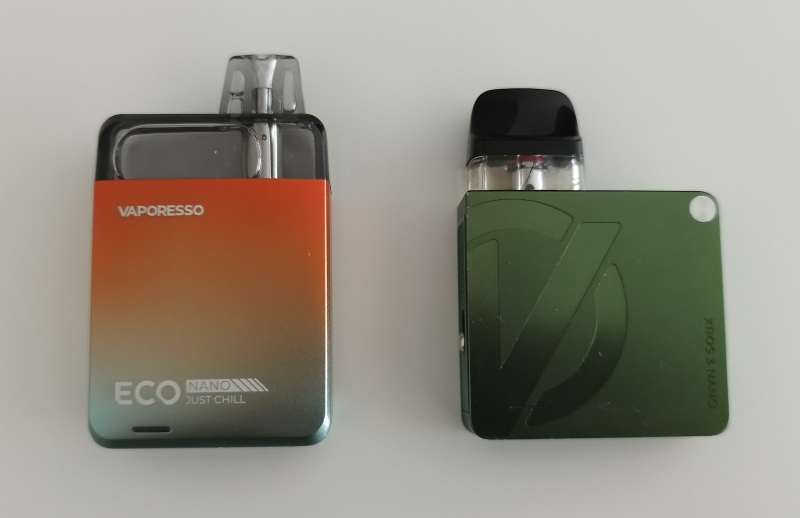 Pods
These pods are really what makes this device stand out. Not only because of the 6ml capacity, that we've already mentioned multiple times, but also because Vaporesso claims these pods to be able to give you 13.000 puffs. This would obviously vary from person to person; some people take longer puffs than others; some have sweeter flavorings than others, but still. If it even gets close to that claim it would really be a good investment for those wasting bucks on expensive disposables.
It does really feel and taste like a quality pod, like we're used to from Vaporesso. They already proved themselves to have reliable and tasteful pods with their Xros-line. I haven't personally experienced any leaking whatsoever on this pod. It stays in place with some very strong magnets and really isn't going anywhere if you don't want it to.
Unfortunately I do have to mention that the device only comes with one pod, which is gonna have to be a con. I get Vaporesso trying to keep the device as cheap as possible, so anyone can pick it up and see for themselves, but if that one pod for some reason is a dud or ruined by the person buying it, they will go back to more harmful alternatives. In my opinion a pod kit should always come with at least two pods.

Performance
Honestly an outstanding performance. Definitely a device for the MTL lovers out there. I wouldn't know how to say anything bad about the performance of this device. Flavor is good, like we know it from Vaporesso. Same goes for the battery life. It's a 1.000mAh battery and it feels like that as well. Something that would get me through the day easily. Other pod devices with an e-liquid capacity of only 2ml, I have to fill throughout the day, but with this one I only have to fill it once a day to once every other day, so the thing that really make this device stand out between other pod vapes, are definitely those pods. Those 6ml pods that you should be able to refill about 10 times before losing any flavor. The pods really seem to be heading that direction.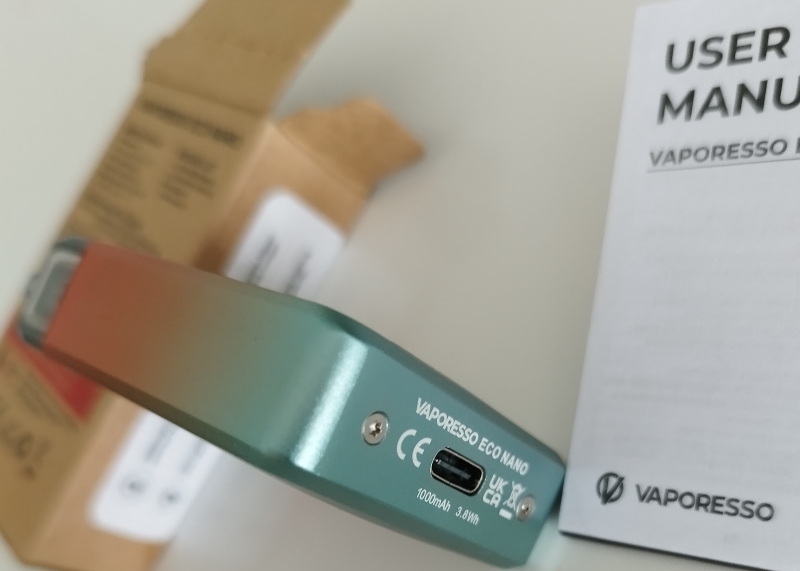 Pros
Big 6ml pod capacity
Pod lifespan
Good flavor
Compact device
Cheap
Beginner friendly
Battery life
Cons
Only one pod in the package
Single color LED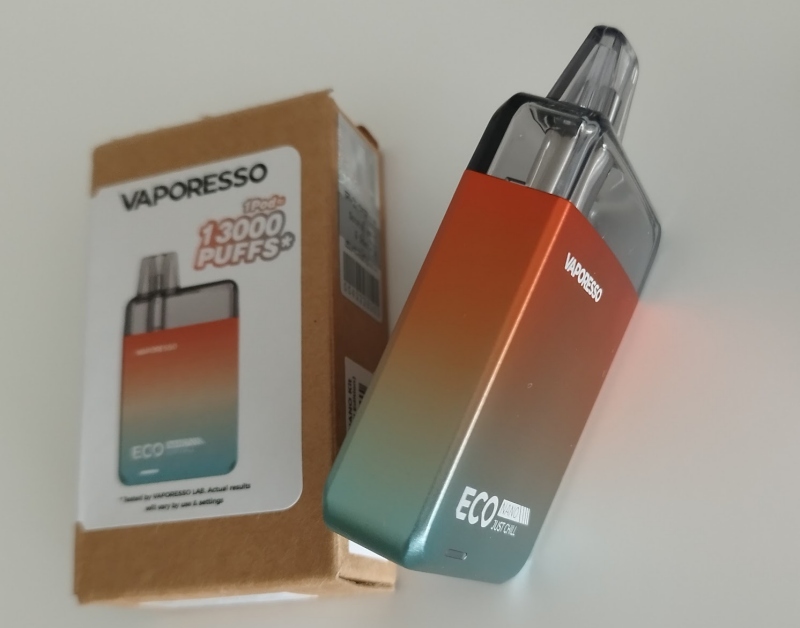 Verdict
To wrap things up, the simplicity of the Eco Nano really makes it a winner for beginners. No complicated settings to have to think about, no coils to change, just fill the pod and start vaping. The 6ml pod also makes it interesting for long term vapers and really makes it a game changer in the pod-market. It's a small, easy and compact vape for on the go. When I leave the house, this device is really what I wanna have in my pocket.
Quality and taste in this pod are really amazing, especially the economic friendly price point it comes at. It's a reliable device that would last most vapers an entire day and then some. I would say the device lives up to its eco-friendly promise. It would definitely be an upgrade to those people using disposables or even still cigarettes.
Unfortunately it only came with one pod, so I had to mention it as a con. Honestly Vaporesso has been reliable with their quality control, so I doubt there are a lot of dud pods. I would assume when being handled correctly (letting it sit with juice 5 mins before hitting), there'll be close to none who have an immediate messed up pod, so the overall experience with this device definitely out shadows this minor setback.
To sum it all up, if you're after a seamless vaping journey, the Vaporesso Eco Nano is worth every puff. It's got the capacity, the flavor, and the longevity. I would definitely be able to recommend this device to all kinds of vapers. Even just as a reliable back up device or if you want to kick the bad habit of still smoking cigarettes.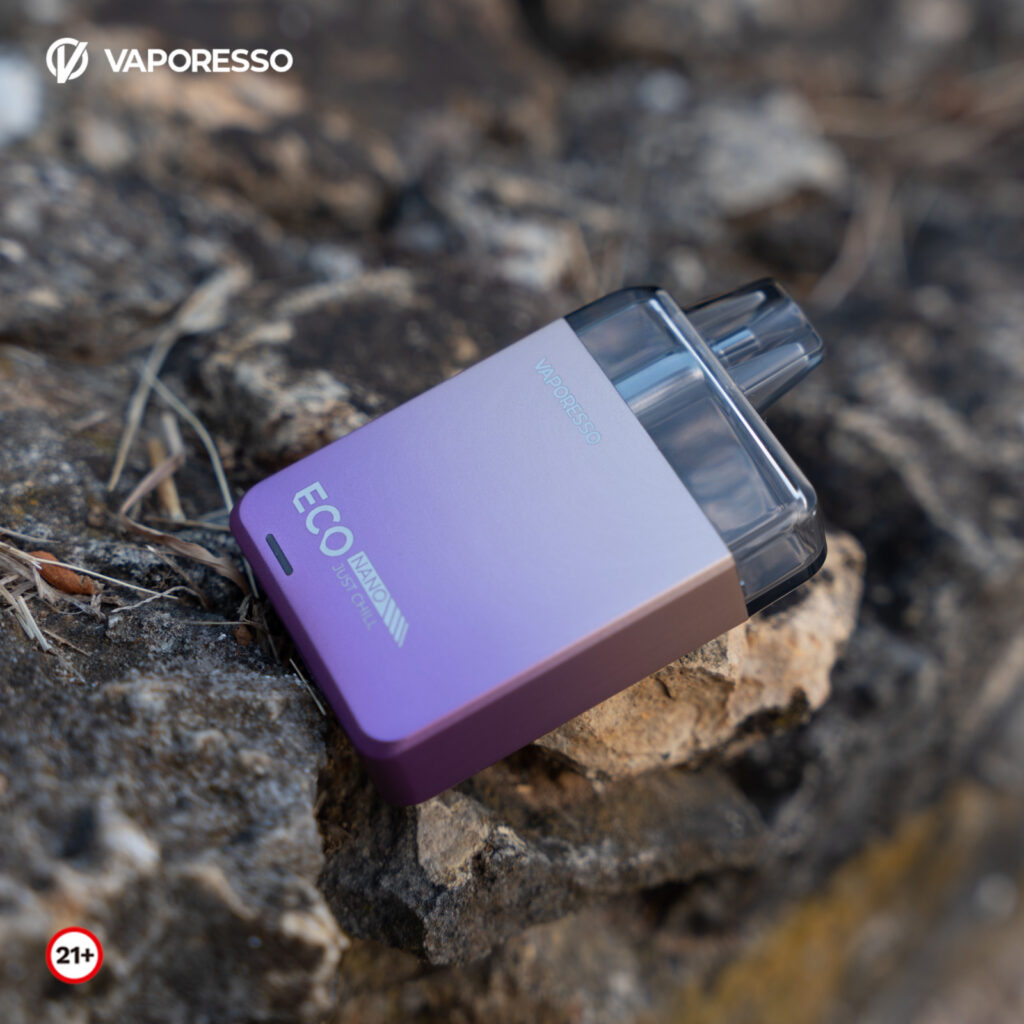 This review was written by Naomi from Vaping Underground, click to view original review.