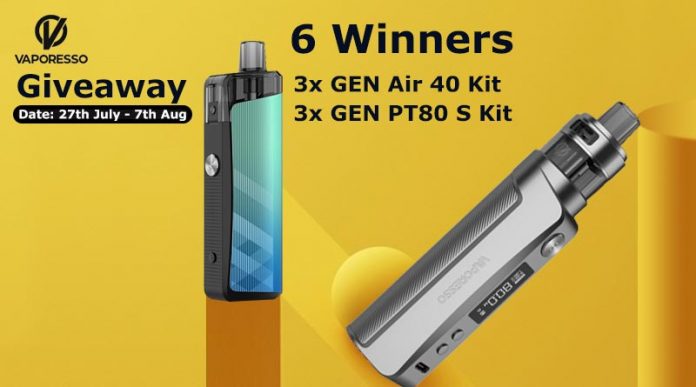 Dear valued customers,
The brand new August is around the corner, so Healthcabin teamed up with VAPORESSO is here to bring you the new round of giveaway. We are going to giveaway VAPORESSO GEN Air 40 Kit & GEN PT80 S Kit with 6 winners in total, ends on 7th Aug. Wanna test them for free? Take the chance to join us and win them home!
Prizes:
VAPORESSO GEN Air 40 Kit – 3 Winners
VAPORESSO GEN PT80 S Kit – 3 Winners
*If you are luckly to win, you will get one of the prizes randomly.
About VAPORESSO GEN Air 40 Kit
The GEN AIR 40 features a 1800mAh built in battery in a 67g body, making it the lightest in the 40W pod. With the delicate texture, the GEN AIR 40 also comes with a stylish appearance. A newly developed GTX 0.4ohm coil with the precise AOP airflow system can not only provide an enhanced flavor to Restricted DTL users, but different experience with the whole GTX platform.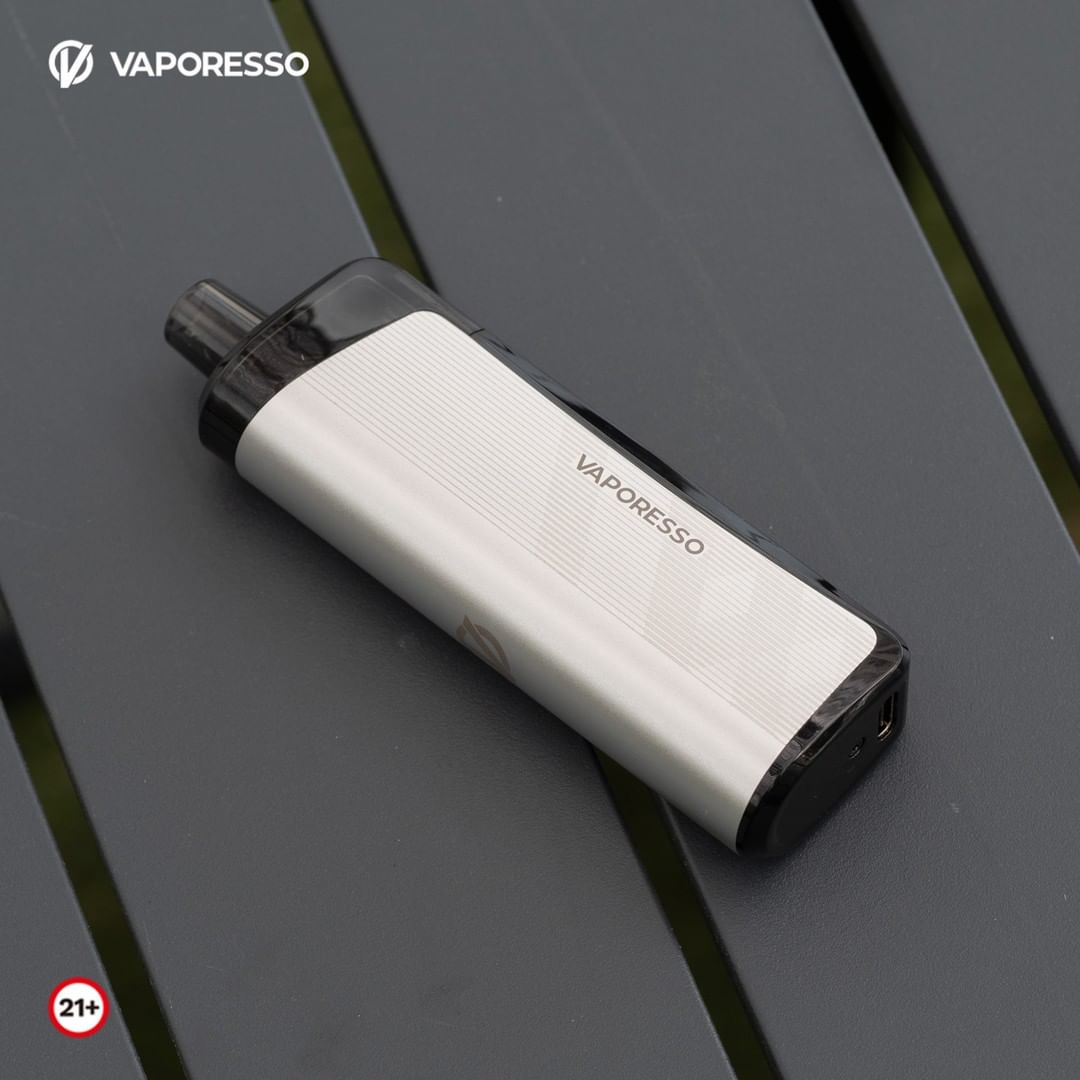 About VAPORESSO GEN PT80 S Kit
GEN PT80 S Kit is a newly designed pod mod for DTL users. It is powered by a single external 18650 battery with 5-80W output and Type-C charging. Equipped with the x Tank pod of 4.5ml capacity, it features top filling and top airflow for better experience and simpler operation. Combined the SSS 2.0 leak-resistant technology with liquid self-circulation system, it is safer to use than ever. Vaporesso GEN PT80 S Kit is fit for all GTX Coils. The newly innovated COREX inside the Kit can bring you denser flavor and longer lifespan of GTX Coil. With the patented Morph-Mesh structure, it can make sure more even heating and stronger flavor boosting. In addition, the use of fluffy cumulus cotton can guarantee higher liquid delivery and bring you more consistent and longer enjoyment. The GEN PT80 S is light, elegant and smart. The smart mode will automatically recognize and recommend the best wattage to become simpler to use for DTL vapers.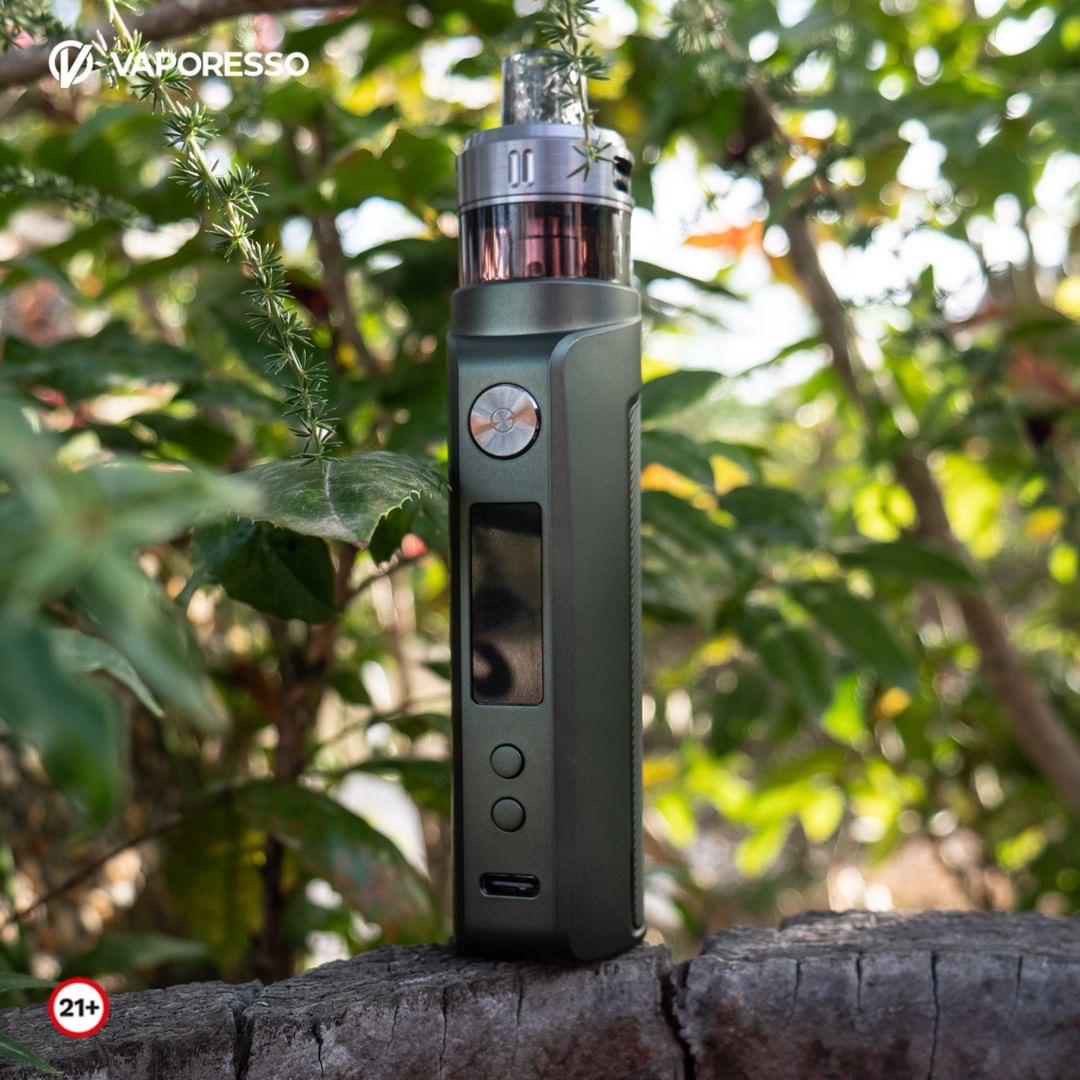 Join & Win
Finish the tasks below and win VAPORESSO GEN Air 40 Kit & GEN PT80 S Kit home easily. Good luck to you all!!
If you cannot load the contest table below, please click here to join.
VAPORESSO Giveaway