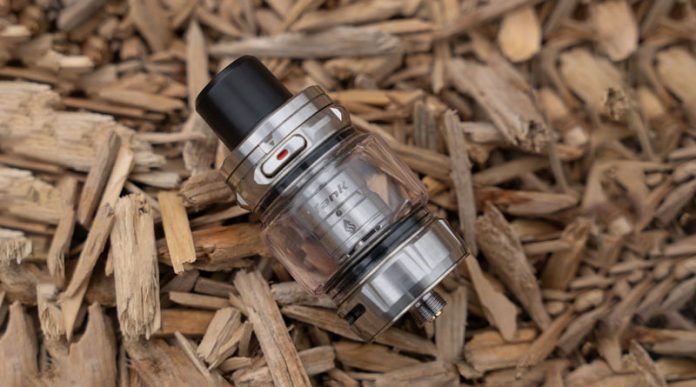 Roll up… Roll up. Hello my fellow vapers today we have a kit from Vaporesso the iTank 2. This was very kindly sent to me from Healthcabin. Let's get started the Vaporesso iTank 2 Review together!
As always this review is my own thoughts and not associated with anyone from Healthcabin or POTV. Nor have I been paid for my thoughts.
Abit about the kit
The new Itank from vaporesso finally!! All the same as the orginal which is and was very popular in the subohm vaping scene. But with an updated top cap filling method which was the main niggle on the first one.
The tank comes in 6 colours and I recieved the dark blue Variant.
VAPORESSO iTANK 2 Sub Ohm Tank (8ml)
GTi 0.2ohm MESH Coil (60-75W)
GTi 0.4ohm MESH Coil (50-60W)
Extra Glass Tube (8ml)
O-ring
User Manual
Dimensions: 59.8*25.5mm
TANK Capacity: 8ml/5ml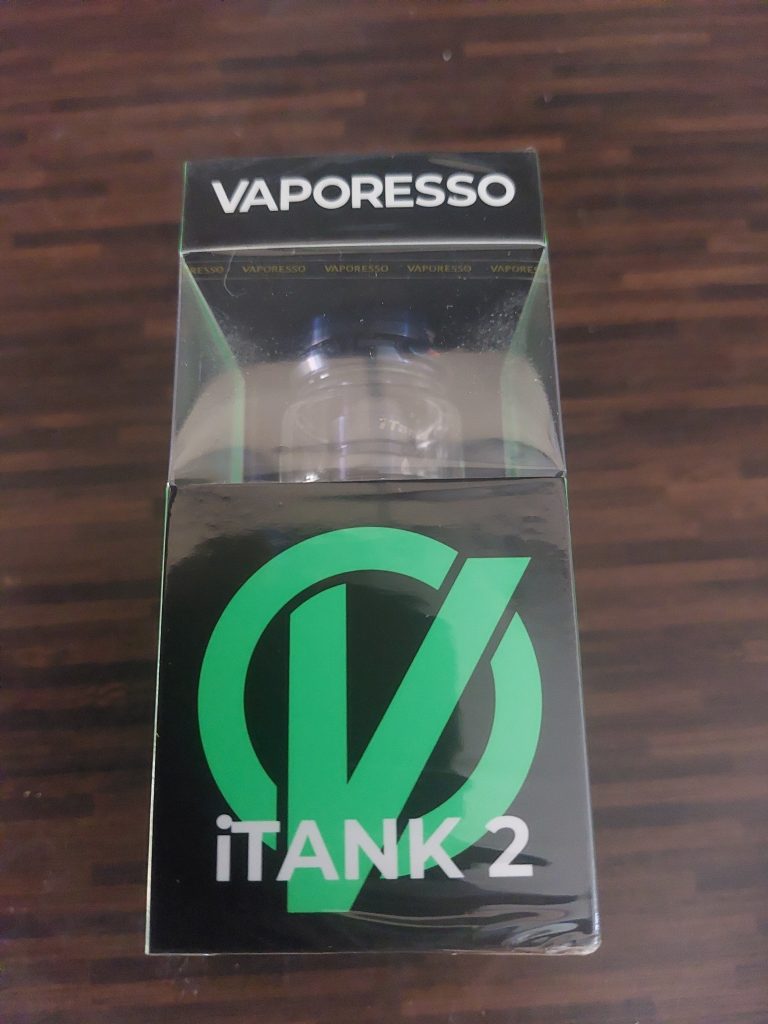 Tank
Exactly the same quality tank as the orginal but with an upgraded top fill method & now an 810 fitted drip tip.
Made from stainless steel it comes with a huge 8ml bubble tank non tpd. Bottom adjustable airflow and removable drip tip.
The newly upgraded top cap is brilliant from vaporesso taking the real only negative from the orginal and improving on it but keep all the other great features.
It's now a push button which when used flips the top cap fully open to make it easier to re fill without having to remove the drip tip.
The whole tank can be taken apart for cleaning and glass change purposes if needed. The Adjustable airflow easily turns and is effective when vaping from wide open DTL or RDL.
I have found this to be a slightly tighter and quiter airflow than the orginal it has just 2 cyclops airflow ports whereas before it had 3 ports around the tank but still the flavour and Vape is just as brilliant as before.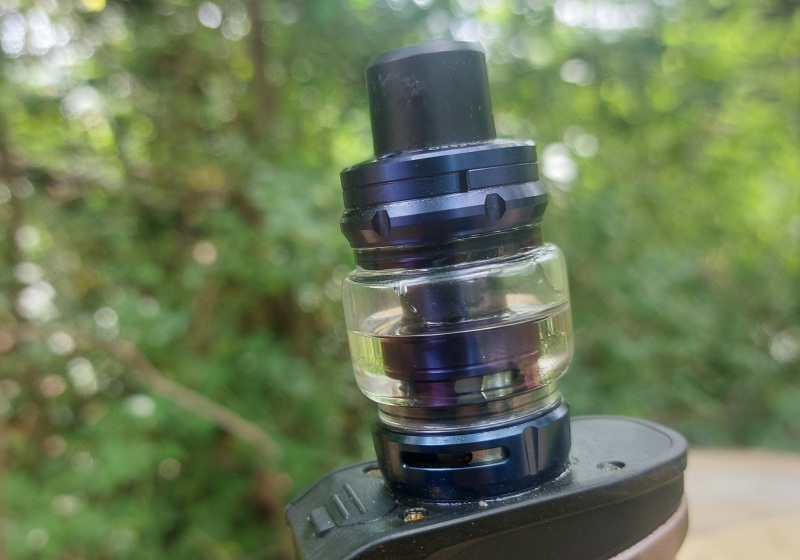 Coils
The 2 coils included are the trusty GTI coils a 0.2 and a 0.4ohm coil are included.
0.2ohm
I Started with this coil which comes pre installed and worked my way up the wattage I found my sweet spot to be 68/70W this gave brilliant flavour its quite an open airy vape but the flavour is brilliant I closed the airflow of just over a quarter and this worked well for me.
0.4ohm
I primed and slowly broke in this coil and it gives a more restrictive vape but still with great flavour its slightly warmer but still great especially with the airflow slowly closed. I found my sweet spot at 55W and this was close to a perfect vape for me.
These coils perform the same as the orginal with slightly more restriction they still produce the best flavour I've had from a stock coil, along with the one of the best longevity from a coil lasting still 2 weeks sometimes over which is brilliant!
Pros and Niggles
Pros
Great flavour
Brilliant coil longevity
Large capacity non tpd
Excellent airflow
Top cap filling method fixed
Easy to use
Niggles
I'm struggling to find any only thing that could potentially go wrong is the push button on the top cap but I can't see that happening.
Overall thoughts
Once again and to no suprise this is everything the original itank was and better. Vaporesso have listened and improved the only thing that people criticised on the original and that was the top cap filling method. I always found it abit awkward filling where it didn't open quite enough especially with larger bottles but also have seen people where its fallen off etc. They've simply changed this with the push button top piece which fully opens making it easy to fill and it's made a massive difference.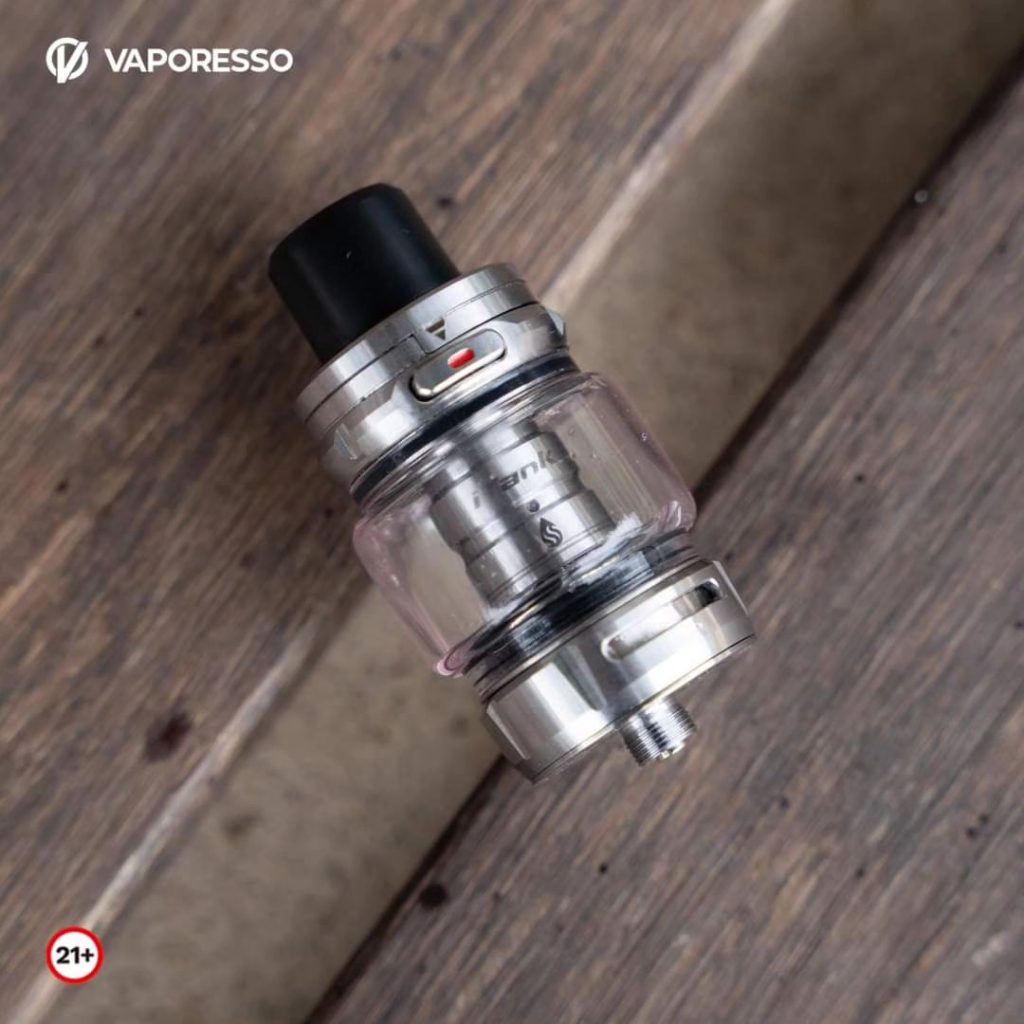 This review was written by Sam – The Vaping Gardner from POTV(Planet Of The Vapes), click to view original review.