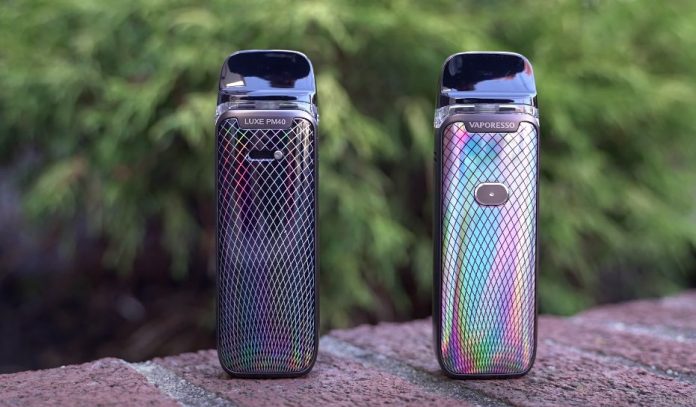 Introduction
The Vaporesso Luxe PM40 is a 40w 1800mAh pod system that uses Vaporesso's GTX coils. Let's check the Vaporesso Luxe PM40 Review.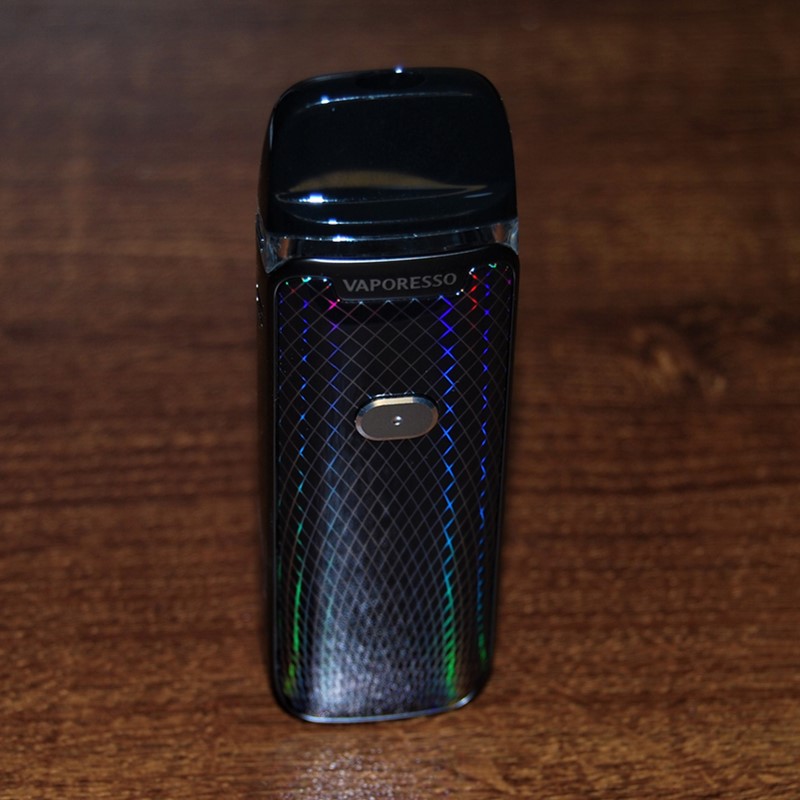 Luxe PM40 pod system
Spare pod
0.8ohm mesh coil
0.6ohm mesh coil
Type-C USB cable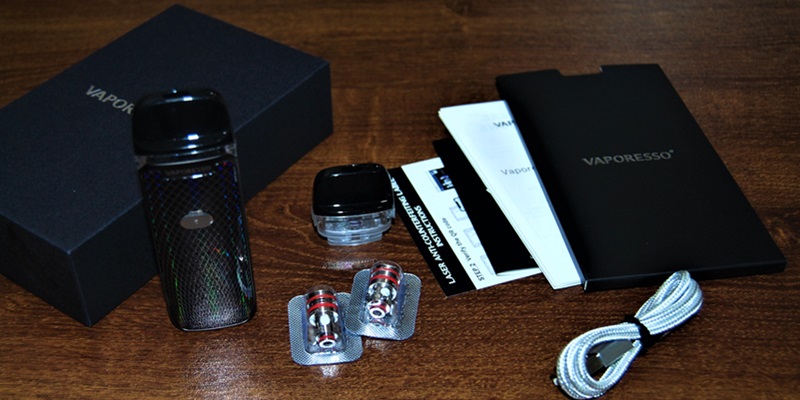 First Impressions
The PM40 is a nice looking pod system, very much in the style of the Nord 2. The materials used, ergonomics and general styling are all quite pleasing to the hand and eye.
Coils and Flavor
0.6ohm mesh coil – recommended 20-30w – this coil was detected at 0.7ohm and the power automatically set itself to 26w. I enjoyed it both at 20w with airflow open between 0-50% and at 25w with airflow fully open, I didn't see any advantages in pushing it higher than 25w. The flavor on this coil was really nice with both fruit and pastry juices.
0.8ohm mesh coil – recommended 12-20w- this coil was detected at 0.88ohm and the power automatically set itself to 18w. As with the 0.6ohm coil, the 0.8 responds well to airflow/power adjustments. My personal preference was at 18w with the airflow 50% open. The flavor was good, just not as good as with the 0.6ohm coil.
Out of the two coils that I used, I preferred the 0.6, purely because of flavor. The 0.8 isn't a bad coil at all, but the 0.6 gives a really nice restricted DTL vape with excellent flavor.
Apart from the two coils that come in the box, Vaporesso also list their 1.2ohm mesh and 1.2ohm dual-wire coils as compatible.
One issue is finding out exactly which coils are compatible – it uses GTX coils, however for the 0.6 and 0.8 GTX coils there are two versions one version has two O-rings, one has three O-rings. My opinion is that for the pod reservoir to work correctly you would need the three O-ring versions, however this hasn't been confirmed by Vaporesso.
Both coils lasted well, they needed a little time to break in and give their best flavor, I took each of them to 500 hits on the puff counter with no issues.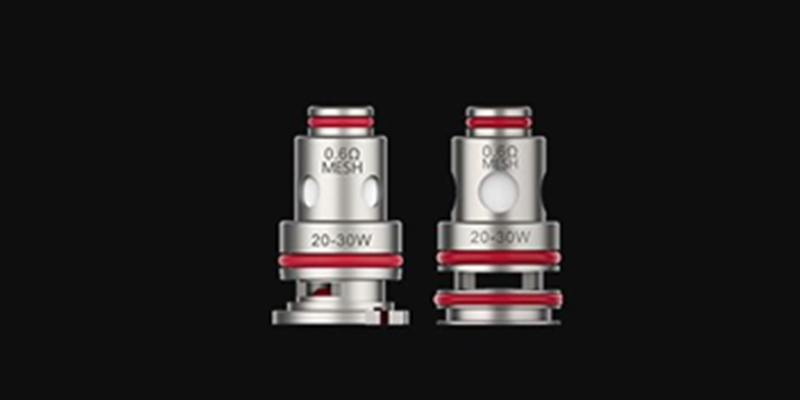 How is it to use?
Chipset – this is where you will either praise the simplicity or wonder why they didn't add extra buttons. There are no power up/down buttons, to increase the power you have to click the power button three times and then click/hold it to increase the power. There is no function to decrease the power, you have to wait for it to reach max power and then round robin back to 5w. Is it a pain in the ass? Not really, I can see most people setting the power and not having to touch it again.
Screen – the screen is very bright and easily read. Shown are ohms, puff counter, power, battery as a bar and as a percentage.
Airflow adjustment- while the airflow adjustment is easy to use, it operates within a quite narrow range. Fully open, it's reasonably restricted DTL, fully closed, it's a more restricted DTL, bordering on very loose MTL. It does suit the two provided coils well, but I'd prefer a bit more adjustability.
Pod – the pod clips into place, initially it felt a little too easy to clip in/out, but it has remained totally secure during use, so it doesn't seem to be an issue.
The bottom of the pod has a reservoir where any juice that leaks past the first O-ring will be held back by the second O-ring, rather than leaking into the mod. I've seen no moisture in the mod.
Refilling the pod is simple, the drip-tip can be removed while the pod is attached and the fill port has a rubber membrane that makes it all mess-free. The pod is clear, making the juice level easily visible.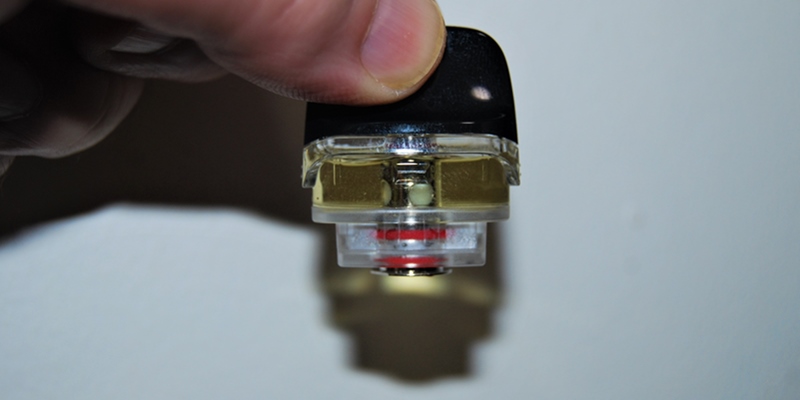 Drip-tip – the drip-tip is quite thin plastic, it is comfortable but considering that the rest of the materials used feel so good, it would have been nice to have thicker/nicer materials.
Battery – the battery drains a little strangely, sometimes it drops 1% per hit, however this doesn't remain constant because when it had drained from 100 to 50% the puff counter showed that I had hit it over 150 times.
Vaporesso states that they are using an extra advanced voltage circuit to maintain power at lower battery levels, and it looks as if it's working well, even when the battery is getting low, flavor is consistent.
Pros
Both coils give good performance and longevity.
Leak free pod with easy filling and juice reservoir.
Premium feel and appearance
Good performance even when the battery is getting low.
Cons
Airflow adjustment is limited.
Battery drain is confusing.
Ambiguity over exactly which GTX coils are compatible
Vaporesso Luxe PM40 Review Conclusion
Things have changed a lot in the pod system industry over the last couple of years, there really aren't a lot of terrible products being released, coils are lasting well and giving good flavor, build quality and design have improved a lot.
The Luxe PM40 is no exception, it's well made, looks nice and vapes well. It does seem to be quite limited to a certain type of vaping (restricted DTL) but if you that's your preference then it does it very well.
Disclaimer
The Vaporesso Luxe PM40 was sent to me by Healthcabin for the purposes of this review. Healthcabin are offering a discount from $43 to $22.30 with their login discount.

The product I received was not marked as a sample, so this should be exactly what customers receive.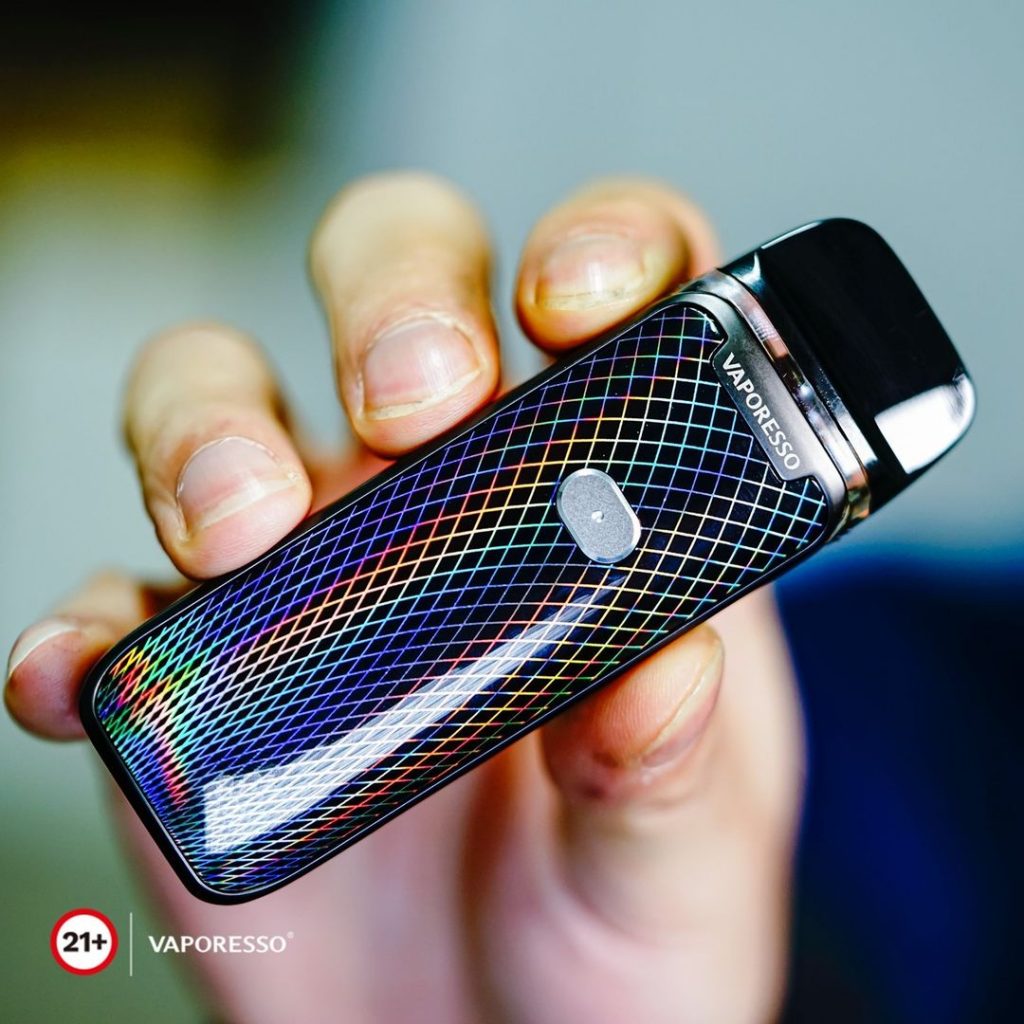 This review was written by Owen from Reddit & Vaping Underground, click to view original review.