Vaporesso Polar Kit Review
Vaporesso Polar Review
Vaporesso Polar Kit Powered by dual high-rate 18650 Batteries (Not Included), the kit can fire up to 220W with advanced OMINI Board 4.0 integrates instant-fire inside, super player mode and multiple protections. 2.5A quick charge can halve your charging time. With 2 inch color screen, it will show you Super Player Mode and Bypass Mode. The Cascade Baby SE Tank with 6.5ml e-juice capacity and adopts an easy top fill system with the safe lock mechanism for convenient juice filling and effectively avoiding leakage.
It comes in:
Red/Black
Green/Black
Blue/Black
Gold
Silver
Red
Metallic grey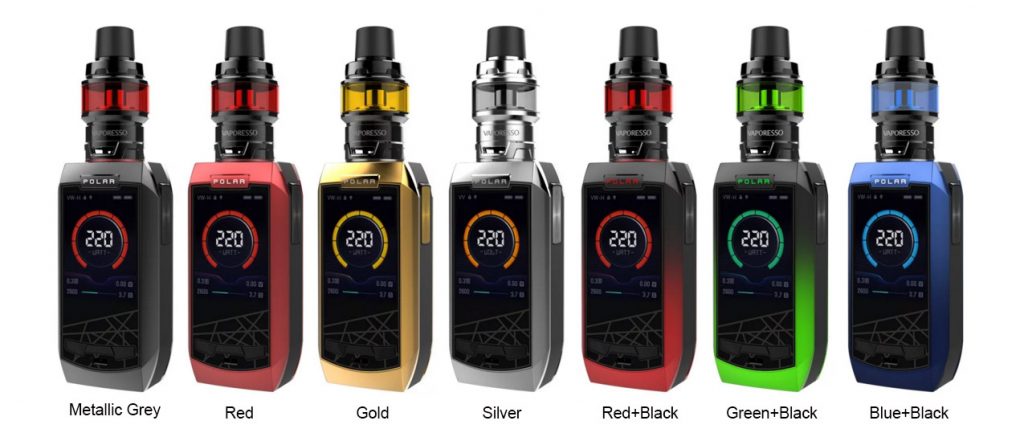 I have been a huge Vapresso fan from the start…. I still use the Tarot mini with the Guardian tanks….This one didn't let me down!!!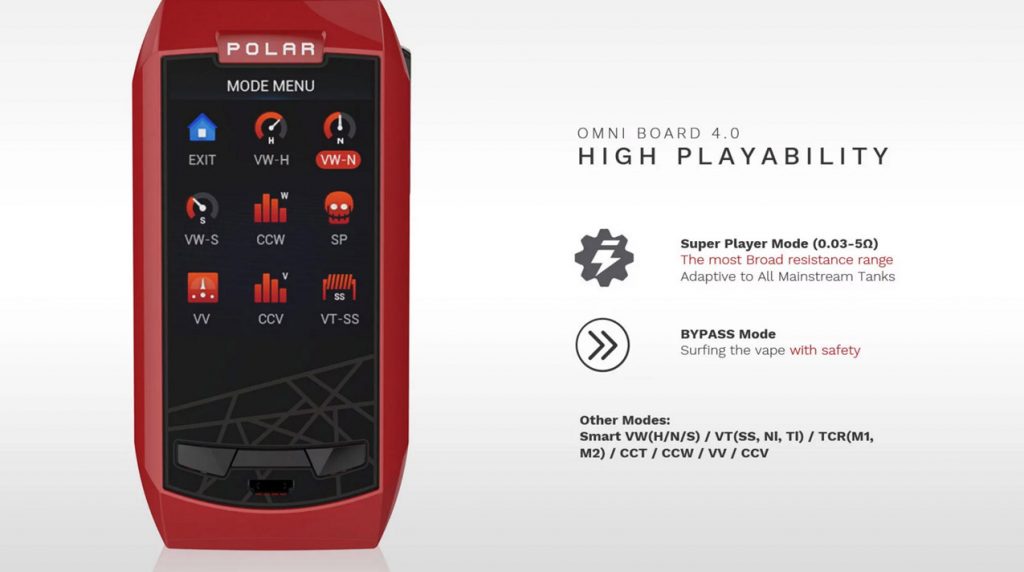 Polar mod:
This is one of the best mods I have tried…. The speed of the firing is exceptional…..
It is very much like the Revenger only faster……The size is comfortable and with the large 2″ HD colored screen it's easy to read…The large textured fire button is easy to find & use…..the 3 buttons in the front below the screen are easy to use… I have accidentally locked the screen because they are close together but after some practice I don't have any issues with them anymore….
This mod is jam packed full of extras… All the temperature modes…. with a power curve for each….The smart mode that will set the wattage based on the coil ohms…..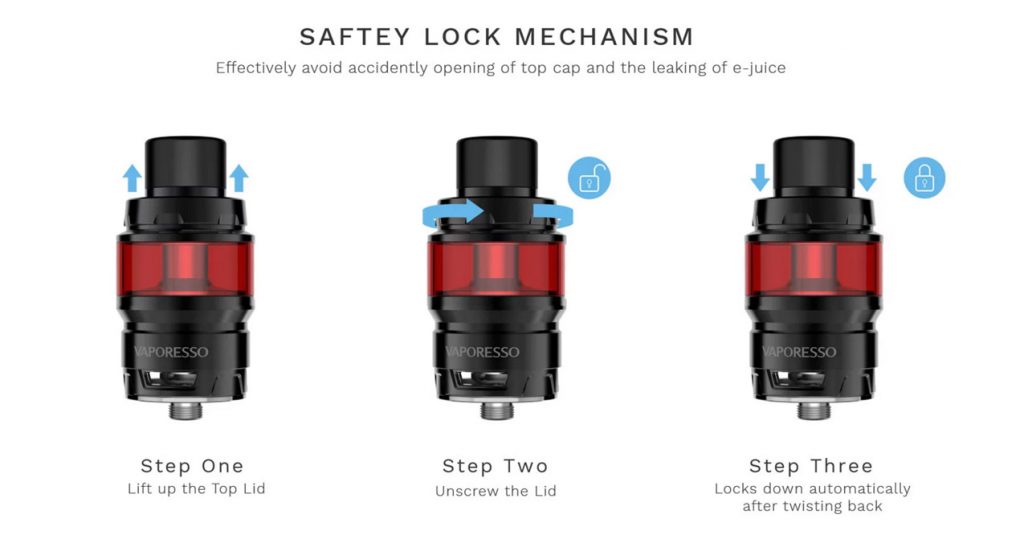 Cascade Baby Tank:
The tank hold 6.5 mls and is just right to last all day…. I have found I can refill once before the batteries need changing…..(running about 40 W)….
I really love the top fill cap…. You pull up on the cover and turn to the side for easy filling…..It's also a bottom airflow that adjusts really easy….I like the bubble glass tank..
It's 24.5 mm and fits perfectly on the mod…
The tank is matchy matchy with the color mod you choose….
I am really enjoying this combination and plan on keeping it in my rotation…..

Size: 45mm*28mm*144mm
Tank Capacity: 6.5ml
Display: 2 inch color screen
Thread: 510 thread
Power Range: 5W to 220W
Resistance Range: 0.03-5ohm
Battery: Dual 18650
Each set contain:
1pc Polar Mod (Without Batteries)
1pc Cascade Baby SE Tank 6.5ml
1pc GT8 Coil(0.15ohm)-Pre-installed
1pc GT Mesh Coil(0.18ohm)
1pc Replacement glass tube (clear & not bubbled)
1pc USB Charging Cable
1pc User Guide
1pc Warranty Card
Pros:
Size & shape, Large screen, spare coil & glass, 220 W, Manual included….
Cons:
I can't find any with the kit itself…. maybe the price is a little high but I am sure it will come down later….
I highly recommend this for both new & veteran Vapers…..
vaporesso polar kit price: $94.90, you can find the product here
You can also click here for the vaporesso polar kit youtube review