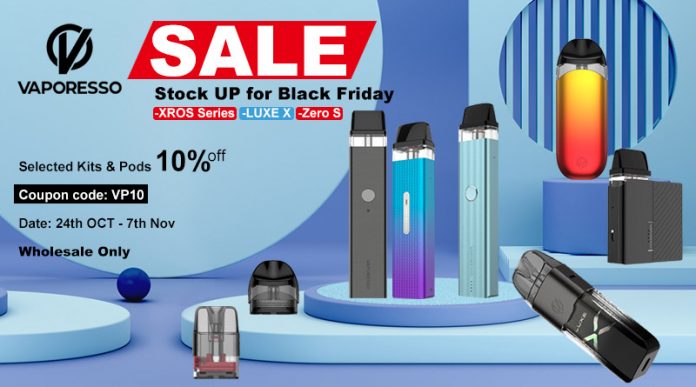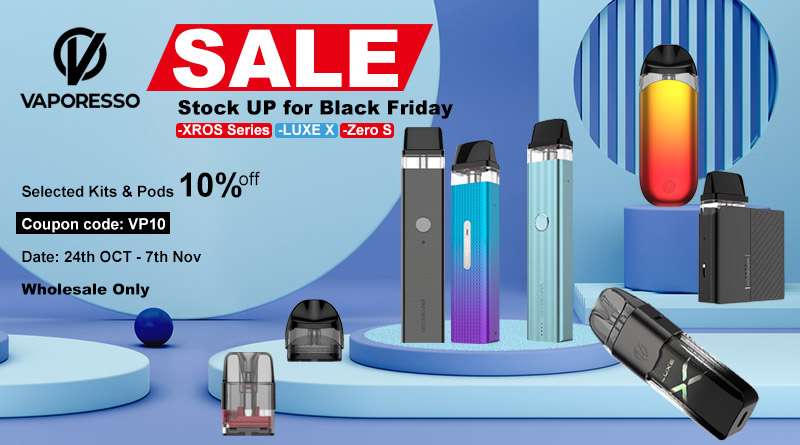 Dear valued customers,
Time to stock up for the coming Black Friday, HealthCabin teamed up with VAPORESSO to offer huge discounts on some hot selling VAPORESSO products.
Promotion Products:
XROS Series
LUXE X
Zero S
Discounts
We've created a 10% OFF coupon code for them, let's check it out!!
Coupon code: VP10
Date: 24th OCT – 7th Nov, 2022(-0600 GMT)
Wholesale Only
Zero 2 Deal – Buy 1 Get 2 Kits
Vaporesso also released another promotion for the Zero 2 Kit – Buy 1 get 2 standard kits. Check it here.
With any questions, feel free to contact your account manager.