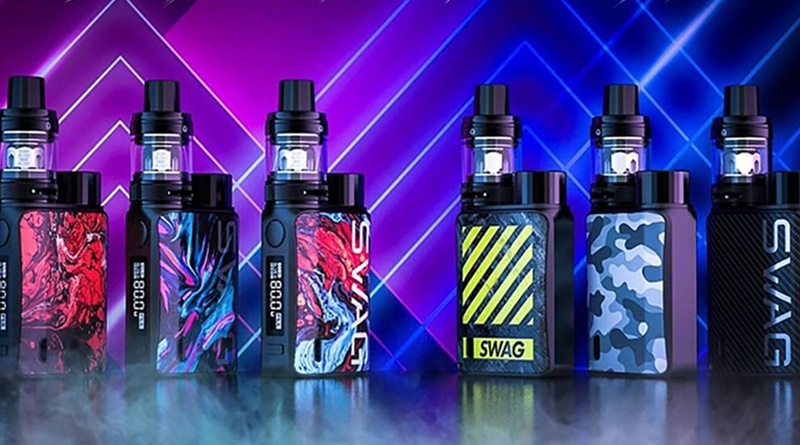 Sue @Healthcabin contacted me recently to ask if I would start doing some reviews for them again here on the forum. I thought about this for quite a while and I decided that I will, because I can see the benefit to forum members. Sue was kind enough to offer a choice of products, so I decided to take a Vaporesso Swag II kit. I have the original Swag kit, so I have something to compare it too, I was also interested in checking out the newer Axon chip that Vaporesso seem to be using in a lot of mods at the moment.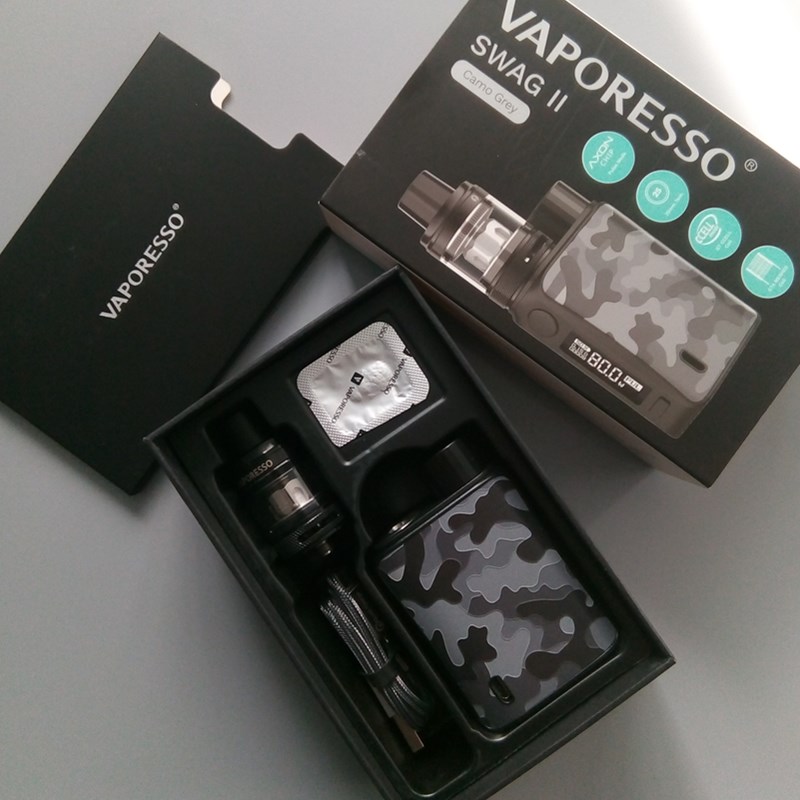 The tank that comes with this Kit is the NRG PE Tank, it's a 25mm tank with a capacity of 3.5ml. The official UK version will come with the 2ml NRG SE Mini Tank, so please bare that in mind if you are reading from the UK. Both tanks come with the same GT Vaporesso coils though. A GT4 Meshed coil (50-70w) and a GT CCELL coil (25-35w) there's a large range of these GT coils available so most people should find something to suit, providing you are looking for a medium-power DTL vape. The tip is a standard 510 connection with a wide bore, vaping on this reminds me of something like the old school sub-tanks before DTL went all 810 and massive airflow. Considering I almost always vape MTL (with a cheeky slipstream now and again) I'm enjoying the vape from this a little more than I should maybe. There's much not to say about this kind of tank, it looks smart in it's satin black finish and it matches the mod well. It all feels well machined and has a slide over top for easy filling. I don't have any issues with this tank at all providing you like one of the coils you'll be happy.
I'm far more interested in the latest version of the Swag mod though, The first thing you'll notice about the Swag II is how light it is. Putting it on a scale without a battery it's only a hair over 71g, Comparing that to the original Swag mod that comes in at 112g it's much lighter. In fact even with a battery installed it still only weighs 118g, so almost as light as the original without a battery! The full set up with the tank is still only 180g, so overall a very lightweight kit to carry in a pocket. For me this is pretty essential for a daily driver mod. I'm not interested in carrying massive chunky stuff around!
Size-wise it's not far off the original, it's a little bigger in every dimension but not by much and nothing you would notice while using it. The main difference is the slightly curved 'Kidney Bean' shape they've used to accommodate the larger area for a 25mm tank. For me, as a 'finger firer', this is a really comfortable shape to hold in my hand. As you can see in the pictures I have the grey camo version, which gives it a different look to the 'gen' type finish on some of the other colours.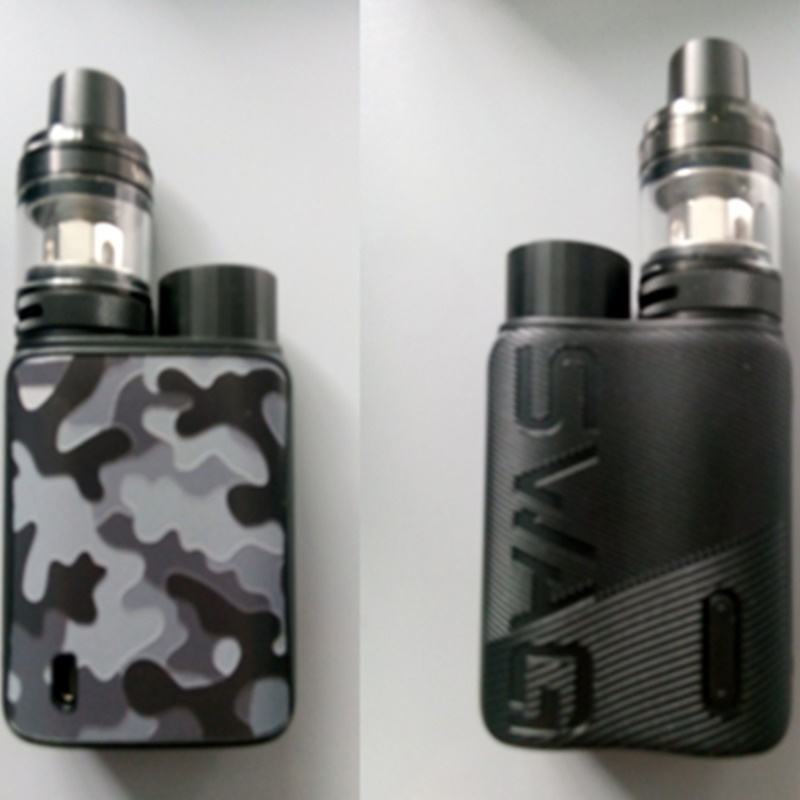 ….. moving on to the board and using this for a week.
I like this screen and operating system a lot, it's all clear and simple and everything seems intuitive to use for anyone that has any experience with using a regulated mod or two, I didn't even look at the manual for the first 4 days and was using TC and navigating the menus with ease. I've had no issues with the buttons and there's no rattle or noise at all. The wattage 'pulse' mode doesn't honestly feel any different to regular wattage mode, but maybe it's not noticeable at the 10w I've been using it most of the week. I found using temperature control with stainless steel to be about a simple as it can be and the mod recognised the wire and set the mod appropriately without me having to do anything other than say 'yes' which was pretty impressive. I wouldn't have any problem buying a mod with this 'Axon chip' it's better than a lot of the competition.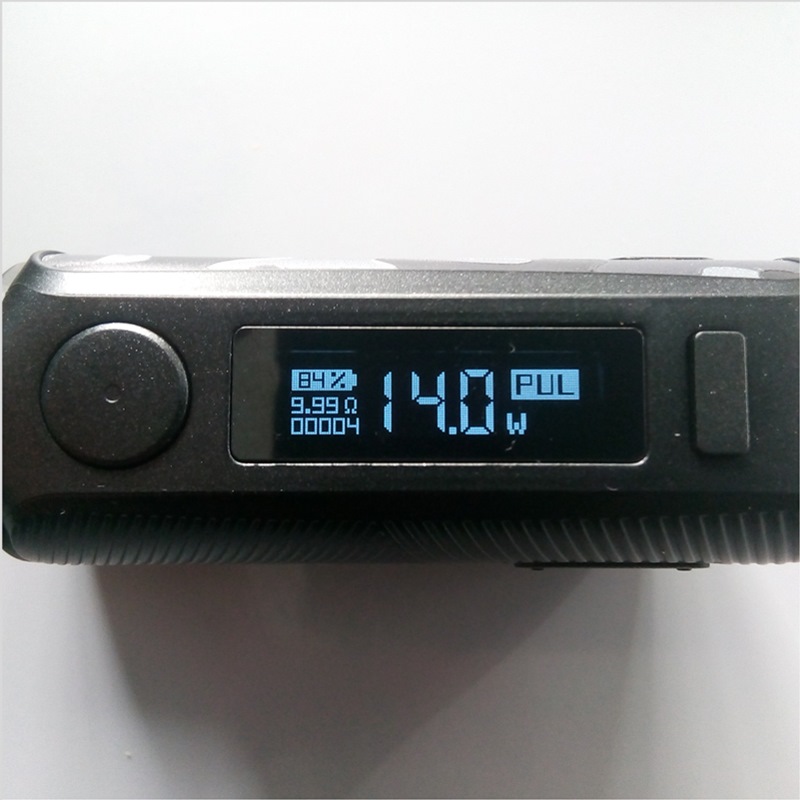 Battery life seems really good on this mod and using a 3000mAh 30Q, it never feels like it's cutting you short and was lasting a little longer than I'm used to with some of my mods. When you get down to 10% it asks if you want to switch to 'Power Eco' which I did, but once it got to 4% it showed 'low power' and refused to fire, so I really didn't get much extra vaping time after switching the Eco mode, maybe only a dozen or so more puffs. So don't think you'll get another couple or hours or something.
Things I like very much:
The weight, shape and size of the mod. It's very light and comfortable to hold in your palm.
The look, it's probably not for everyone but if you like the 'Eleaf Pico' style then it's a winner.
The buttons, they all feel nice and function well.
The ease of use, the menu system is nice and the screen is clear.
Temp control, It works well and very easy to use.
Things I don't like as much (or you may not like)
While being light and a nice shape I can't help but think that it feels a little plastic-y. I don't know if that's just the 'rubber' coating that feels like plastic or the whole thing is plastic apart from the top plate, it's hard to tell but when you feel it in your hand it doesn't feel expensive, the camo section feels particularly like cheap hard plastic.
It kind of goes without saying that I would have preferred a different tank with the mod, not only because I usually vape MTL, but I feel generally small single cell mods are far better suited for lower power tanks. Using that meshed coil at 70w on a 2500 mAh cell is really going to eat into the vaping time you get.
To conclude.
For the price this little kit is selling for, I think it's great value and would make a great starter kit for someone looking to try DTL vaping, however I think the mod is perfect for MTL vapers. It's an excellent daily carry around device that it easy and comfortable to use and there's no real negatives for me. I'm constantly amazed how inexpensive vaping gear is these days, when I started I paid almost as much as this whole kit just for a Kanger sub-tank. I do prefer the Swag II to the original, it's not a massive upgrade, but to me it's just a little better/nicer in almost every aspect.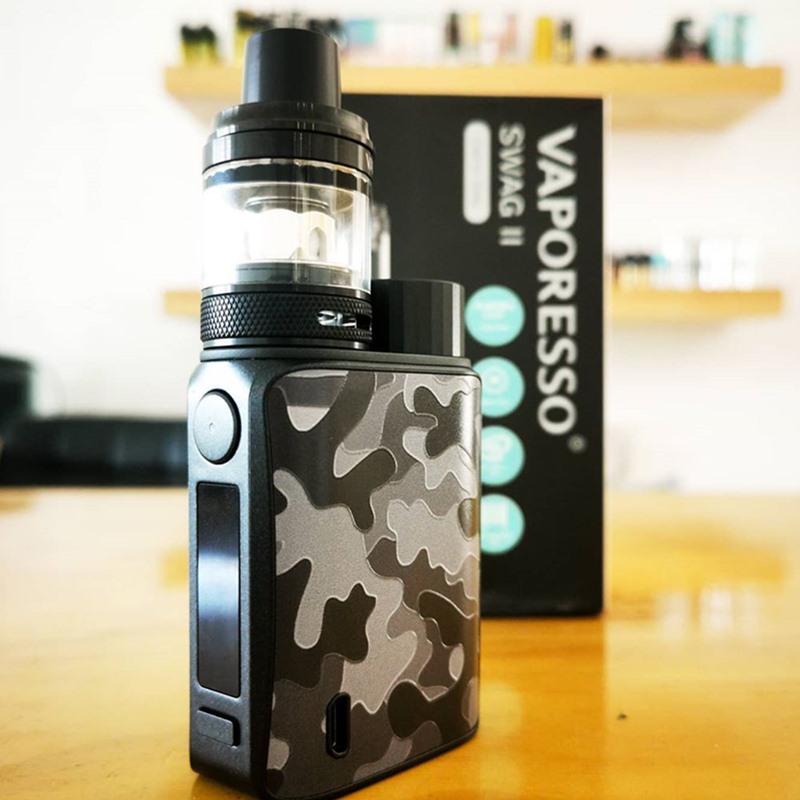 You can find the Swag II kit in a whole heap of colours and designs at Health Cabin here
The NRG PE Tank alone here
The Swag II Mod alone here
This review was written by Simon from planetofthevapes, click to view original review there with more pictures.