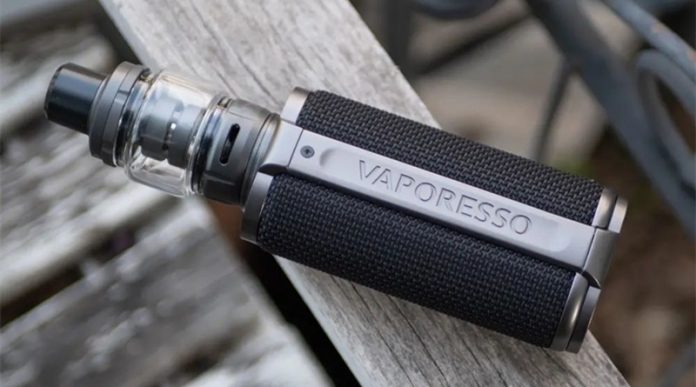 Hi all, how we all doing? Nothing to share on this front, hope everyone is staying safe and well out there! I've got the Vaporesso Target 200 device, which was released last year but I finally got to start testing a few weeks ago. So let's get started the vaporesso target 200 review~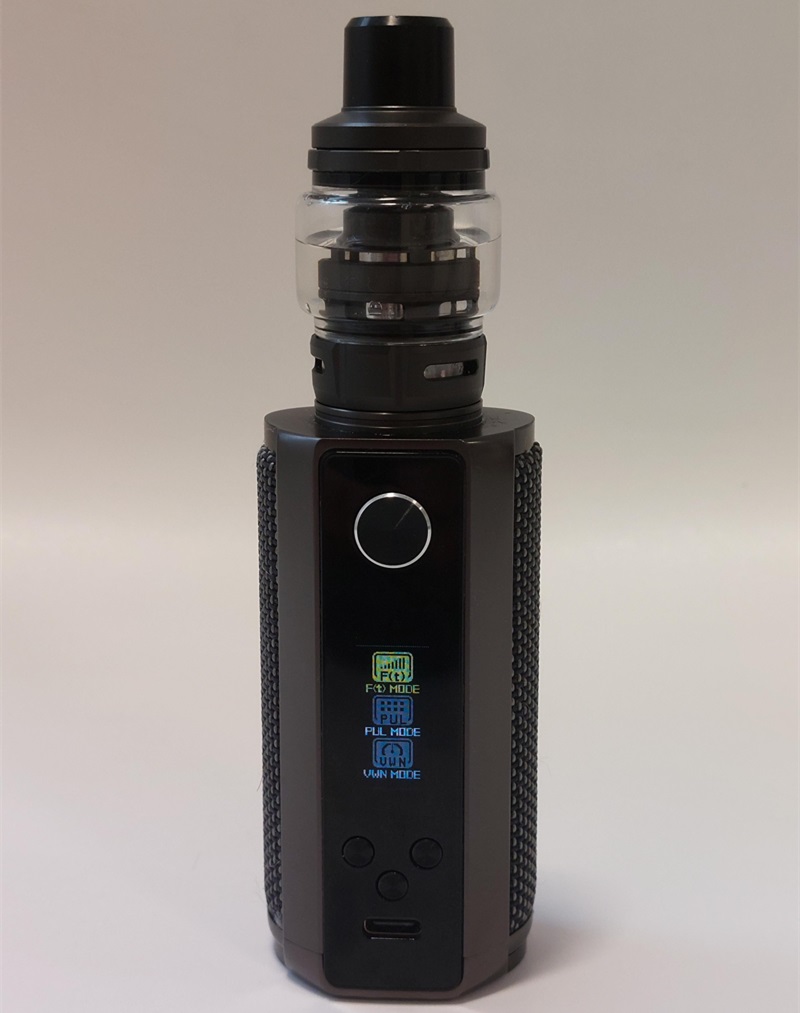 2x 18650 batteries
Type-C Fast charge
220w max
New tank – iTank
Axon chip
3 modes
Mod
A dual battery mod, available in 5 different colours. Up top is a raised 510 plate, which I personally don't like as it does stick up a lot. Down at the bottom, is a simple hinged battery door which to open you just pull and slide across and then you can just pop the batteries in. Vaporesso have opted for fabric on the sides in stead of leather or metal, which adds a lovely grip and feel to the mod. On the back, etched into the metal is some basic branding and on the front is a 0.96in screen imbedded into the panel and the buttons. As it's a curved trapezium shape, one side is slightly larger than the other but it's nice and comfortable to hold. Not too heavy, not too light.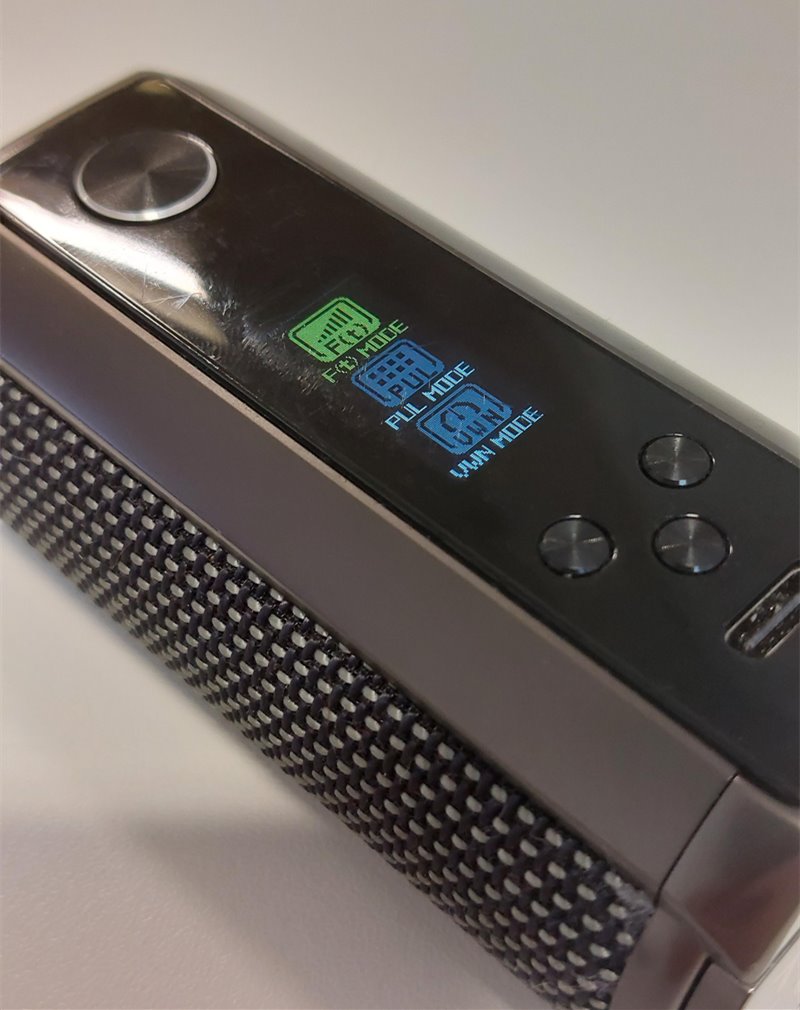 This mod is powered by an updated Axon chip; to access the settings all you have to do is press the bottom button 3 times. If you forget, don't worry too much as the system is set up to provide you with reminders on how to do things. There are three modes available on the Target 200:
F(t) Mode – By adjusting the temperature, this mode concentrates the flavours of your e-liquid
Pulse Mode – Continuously pulses every 0.02s to give a consistent hit
VW Mode – This is a pretty simple one, just the standard variable wattage.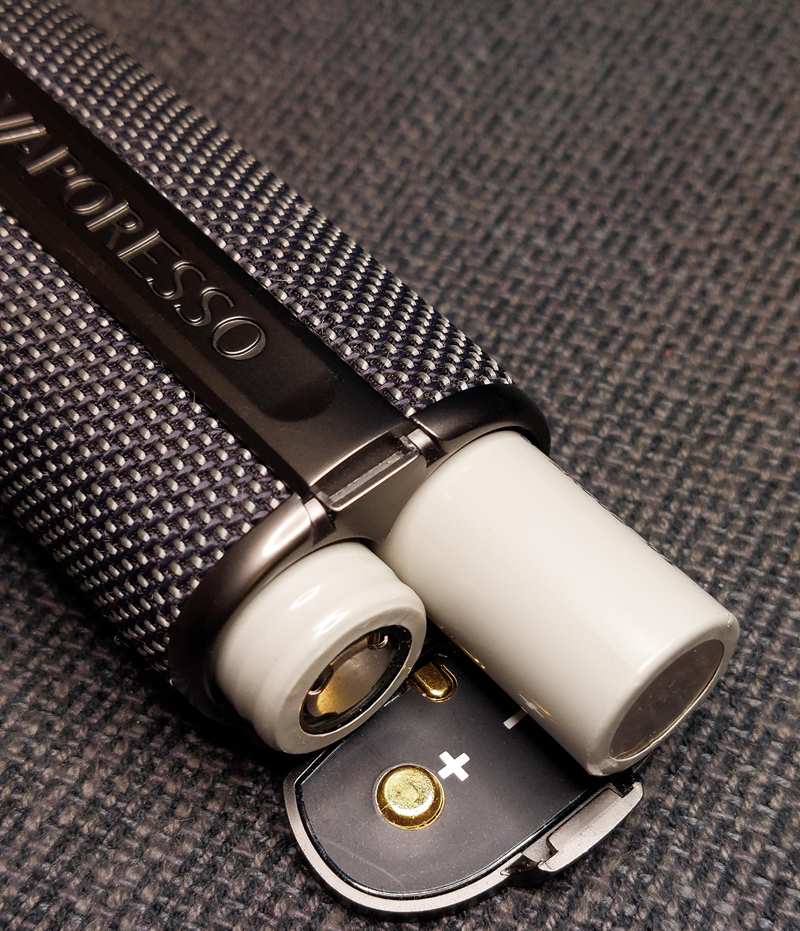 One thing potentially worth mentioning though, is the screen has managed to get scratched up quite a bit now. I can't say I've been doing anything different with this mod so it must be to do with the material used to cover the screen. My suggestion? Cut up a phone screen protector, or keep the one already there for as long as possible.
Tank
A brand-new tank released by Vaporesso, the iTank is available in 4 colours – black, silver, gunmetal and rainbow. It's a pretty beefy tank, it stands at 52.5mm and has a base of 24.5mm. Having a look at the specs on their website, it looks as though Vaporesso has 3 different glasses available for it too – 8ml (bubble), 5ml (straight) and 2ml (TPD, straight). Aesthetically it's a pretty standard tank and doesn't have anything particularly special about it to make it stand out, although it does boast a turbo airflow with 3 slots at the bottom that's supposed to increase flavour production. There are a couple of draw backs though, but we'll get into that later.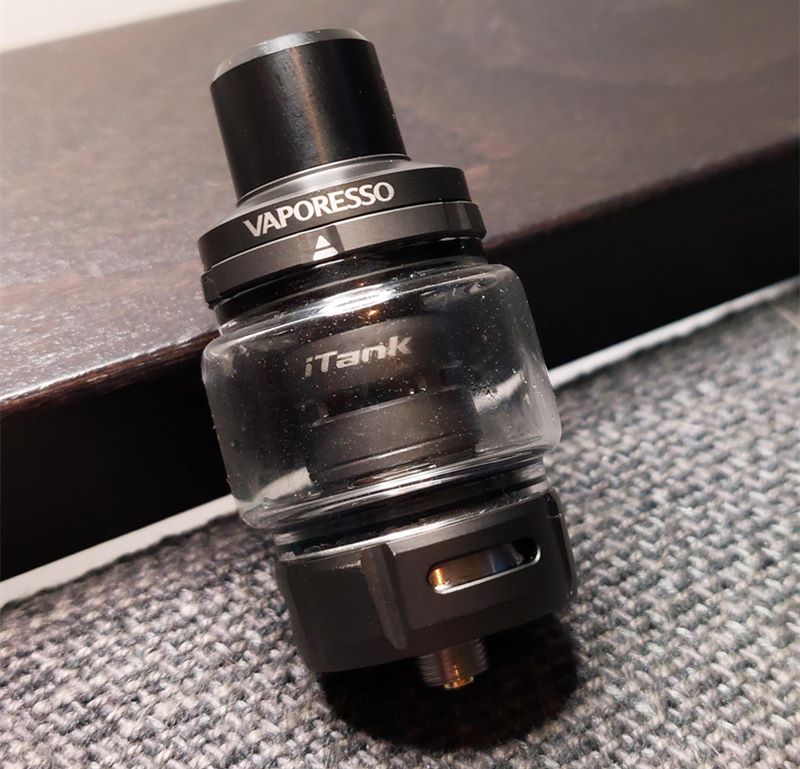 The coils are pretty identical to those of the Uwell Crown 5, it seems as thought they should be compatible with each other but I've run out of the Crown 5 ones so I'll need to update this at a later time. To put in a new coil, just unscrew the base, take the old one out and put the new primed coil in. As this is a new tank there are currently only 2 coils available, both mesh and both included in the kit:
GTi 0.2ohm – Great flavour from this coil, dense and lots of clouds. This coil was able to pick up even the subtlest of notes from the liquid and lasted me around 5 days. A little less than the average, but the flavour makes up for it in my opinion.
GTi 0.4ohm – Solid flavour, but not as good as the 0.2ohm in my opinion. A slightly tighter draw which I tend to prefer, and slightly longer life. The flavour sold it for me though, so between the two I prefer the 0.2ohm.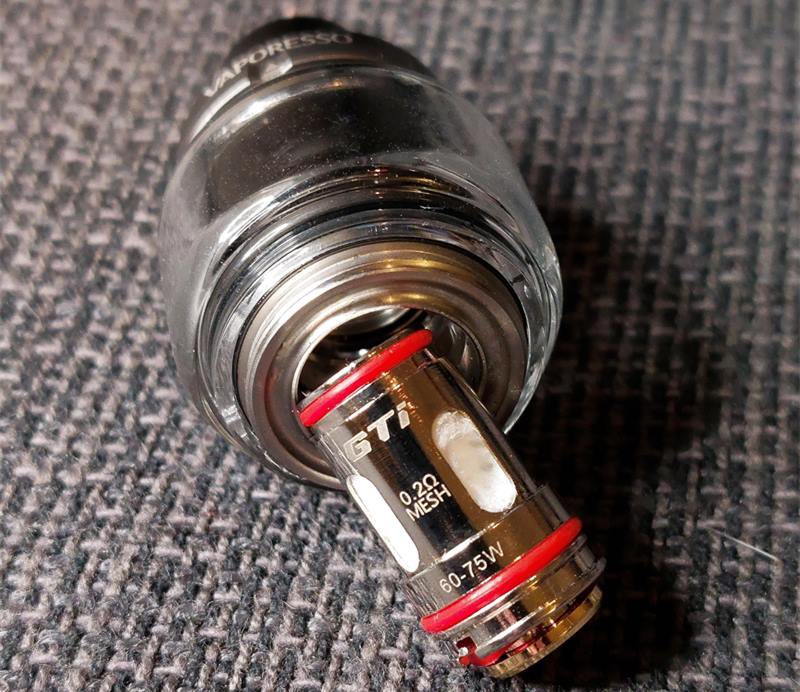 Now, as I mentioned earlier, there are a couple of things worth noting with the tank which stops it being perfect. To fill the tank, you need to find the arrow at the top and push the cap to the side, however filling the damn thing is a bloody nightmare! As it's a push top, it can only move so far meaning that using a 120ml bottle I needed to remove the drip tip to fill up. Secondly, want to remove the glass to clean the tank? Pretty much impossible. Not sure if this is just an issue with mine but I couldn't remove the glass without smashing it, which I obviously didn't want to do.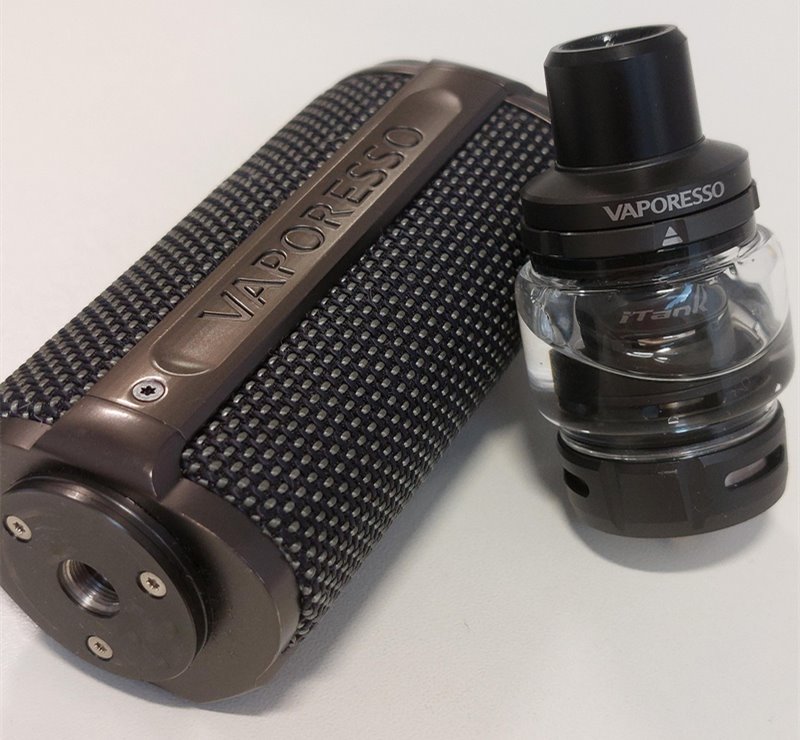 Summary
A near perfect release from Vaporesso. I really enjoyed using this kit and it will probably become one of my go to's . Regarding who this would be suitable for, it's got to be anyone looking for a decent sub-ohm set up. The mod gives instructions, the tank is easy to set up and use so the Target 200 is great for newcomers to the vape world. Plus, this set up is so good it's suitable for even more experienced users. I do love the mod, easily my favourite of 2021, and the tank just gives fantastic flavour. Of course, you can buy both individually but if you have a look around and find the kit for a similar price as one or the other (mainly talking about the mod here), I'd definitely suggest forking out the little extra for both.
Thank you to HealthCabin for sending this to me in the interest of this review. It's worth checking out HealthCabin for all of their products, if you log in you can get a very decent discount on everything so definitely worth having a look. As always, all opinions ae my own and unbiased.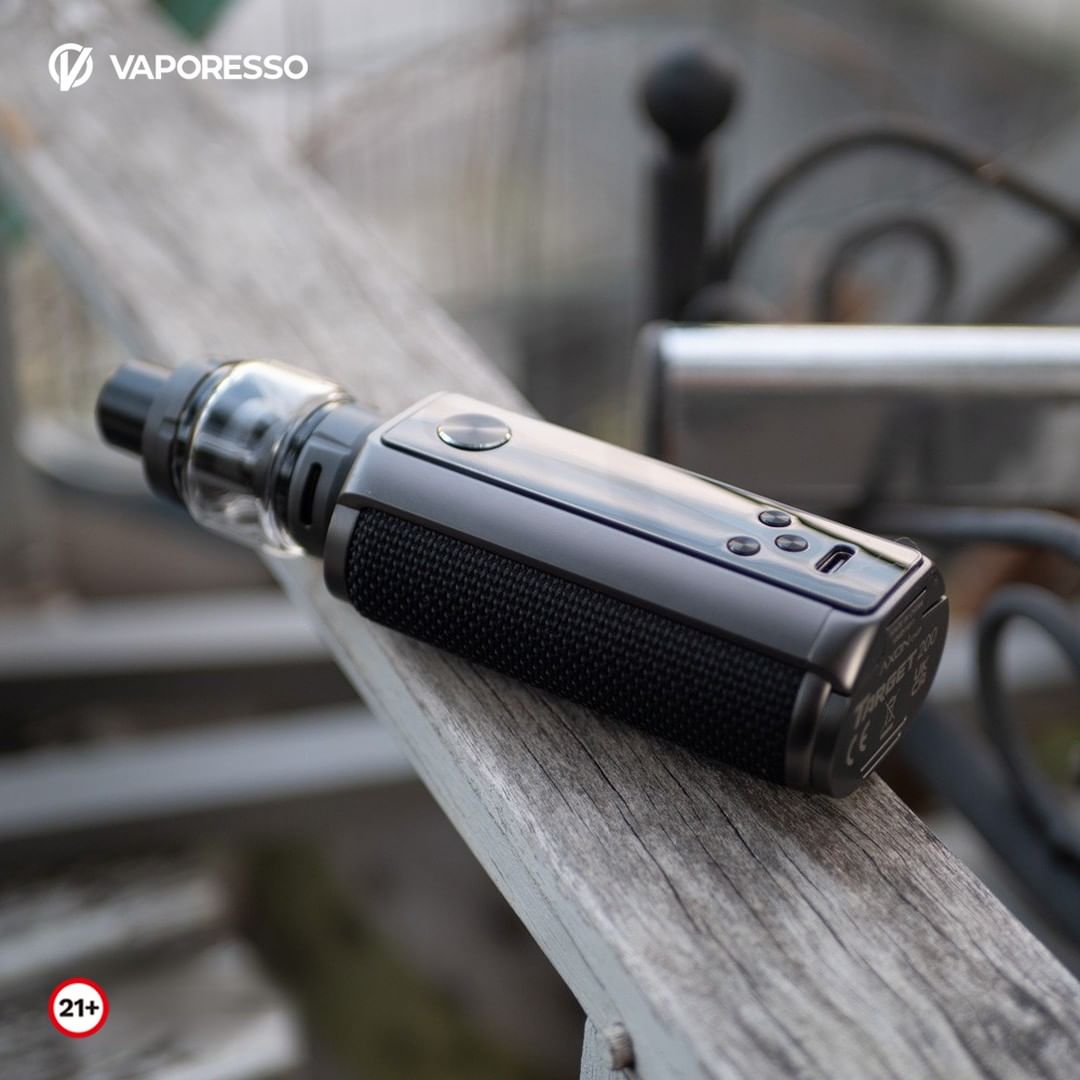 This review was written by Aly from Reddit, click to view original review.