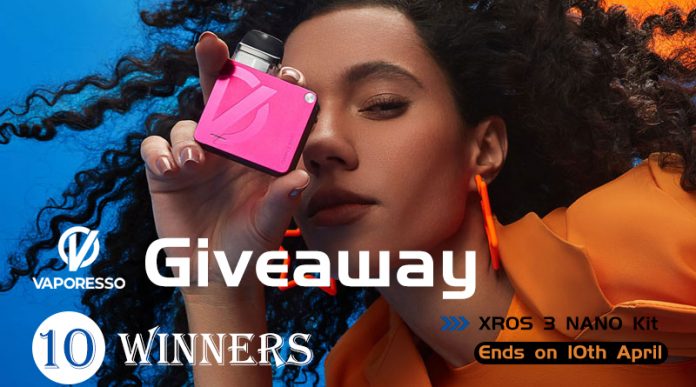 Dear valued customers,
See what product we gonna giveaway this time~
Vaporesso has just added a new member of their Xros series – Xros 3 Nano Kit, which ables to cover needs from nicotine salt to freebase.
Wanna test it for free? Here is the chance. Healthcabin teamed up with Vaporesso is here to bring you guys Xros 3 Nano Giveaway, with 10 winners in total, ends on 10th Apr. Take the chance to join us and win it home!
Prize:
Vaporesso XROS 3 Nano Pod Kit – 10 Winners
*If you are luckly to win, you will get one of the colors randomly.
About Vaporesso XROS 3 Nano Pod Kit
XROS 3 NANO, a stylish item With ergonomic design to show your style,perfect choice from tight MTL to RDL experience,The new 0.6ohm Pod is newly added to the XROS Pods platform and designed to provide a sweeter experience with free base. And it's also compatible with the whole XROS family, with the 1000mAh internal battery, it can even provide a consistent strong experience with the new 0.6 pod.The innovative COREX heating technology applied with unique Morph-Mesh structure ensures more rapid and even heating. It improves the Vaporization Efficiency Ratio by 50% to provide sheer flavor accuracy from the first puff to the last, Futhermore The mouthpiece is shaped to be more flat to perfectly fit the lips and to provide a more accurate MTL experience. Consistent strong flavor supported by 0.6ohm MESH pod with COREX HEATING TECH inside and pulse mode by AXON CHIP, full compatibility with all XROS pods.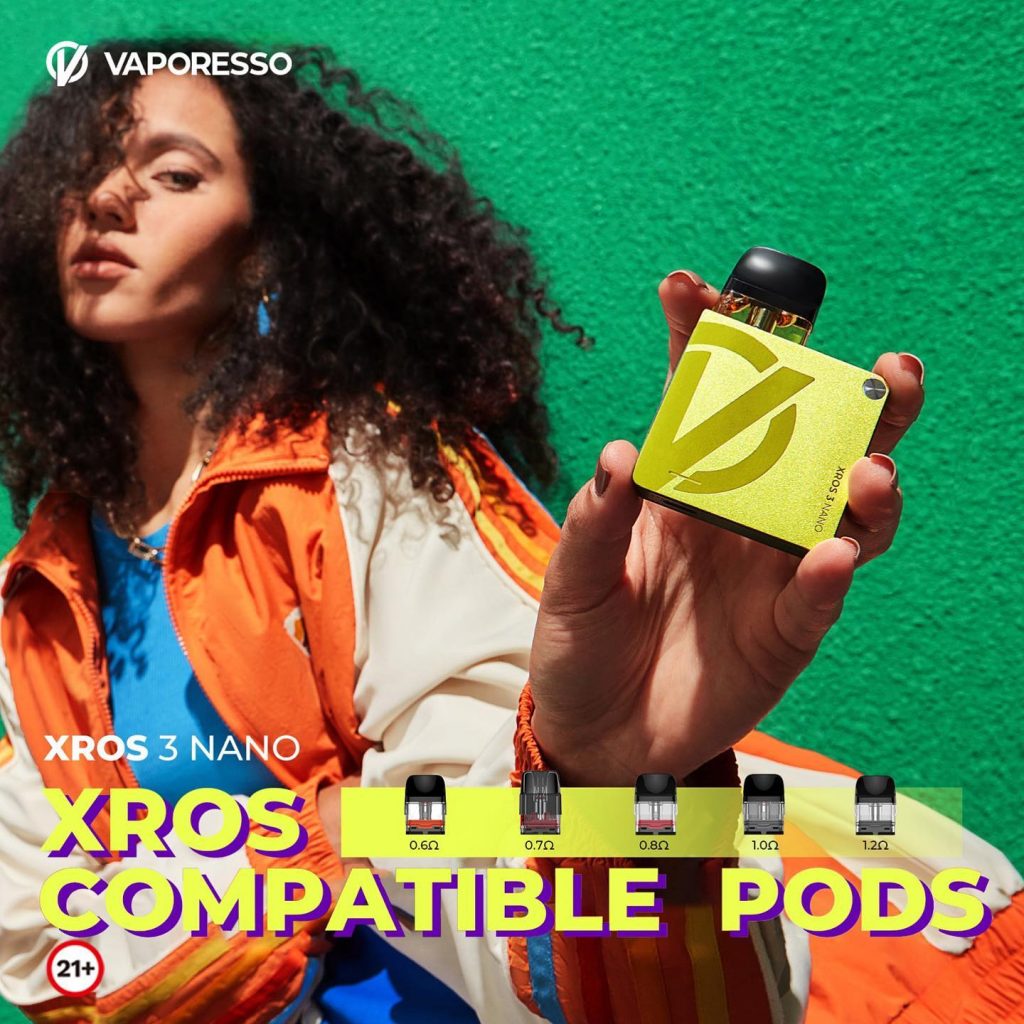 Join & Win
Finish the tasks below and win Vaporesso XROS 3 Nano Pod Kit home easily. Good luck to you all!!
If you cannot load the contest table below, please click here to join.
Vaporesso Xros 3 Nano Giveaway