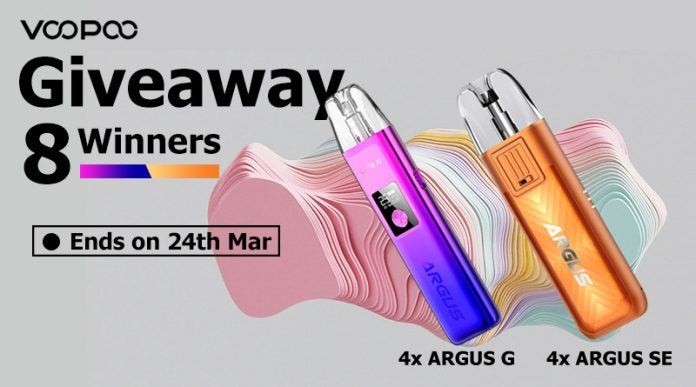 Dear valued customers,
See what products we are going to giveaway this time~
VOOPOO has just added 2 new members of their Argus series – Argus G Pod Kit & Argus SE Pod Kit. Wanna test them for free? Here is the chance. Healthcabin teamed up with VOOPOO is here to bring you guys VOOPOO Argus G/SE Giveaway, with 8 winners in total, ends on 24th Mar. Take the chance to join us and win them home!
Prizes:
VOOPOO Argus G Pod Kit – 4 Winners
VOOPOO Argus SE Pod Kit – 4 Winners
*If you are luckly to win, you will get one of the prizes randomly.
About VOOPOO Argus G Pod Kit
The ARGUS G is VOOPOO's first "rectangular stick style" POD designed to give vapers an all-around smooth experience. The nanometer-scale polishing processes and aluminum alloy integrated streamline design make ARGUS G shine with luster and feel smooth. The built-in 1000mAh battery with 25W max to bring you stable and long-lasting vaping and easily covers about 3 days of vaping needs. Adopting VOOPOO ITO specialized atomization technology for MTL vaping, ARGUS G is suitable for FREE BASE and nicotine salt e-liquid and one coil (or one preinstalled coil) supports the full taste of about 14ml of e-liquid (7 tanks of oil). Besides, a multi-function button with a OLED screen, the adjustable power and airflow function, recording puff counts and manual lock/unlock bring vapers a more personalized experience.
About VOOPOO Argus SE Pod Kit
VOOPOO ARGUS POD SE innovates in the brilliant new appearance with shiny decorative finishes while keeping the classic and elegant design of zinc alloy and leather material. The four-hole air inlet ensures a smooth taste, and the multi-layer leakage-proof structure works effectively in ARGUS POD cartridges. Meanwhile, its two version cartridges are fully compatible with ARGUS G, ARGUS POD, ARGUS P1, and ARGUS Z.built-in 800mAh battery with 18W max and Type-C charging. With the auto draw design, it is easy to operate. It also has LED indicator to show you the battery status more directly and security protections to keep safe use.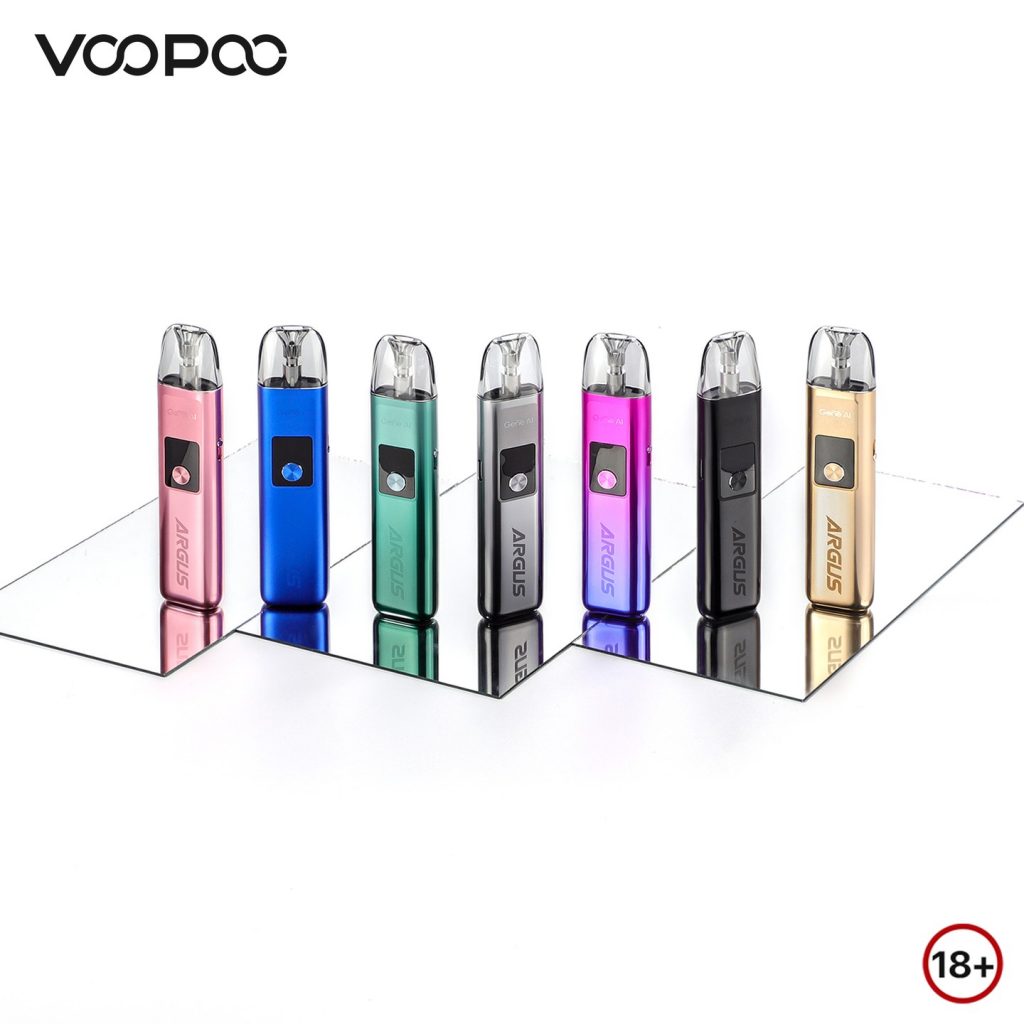 Join & Win
Finish the tasks below and win VOOPOO Argus G Pod Kit & Argus SE Pod Kit home easily. Good luck to you all!!
If you cannot load the contest table below, please click here to join.
VOOPOO Argus G/SE Giveaway