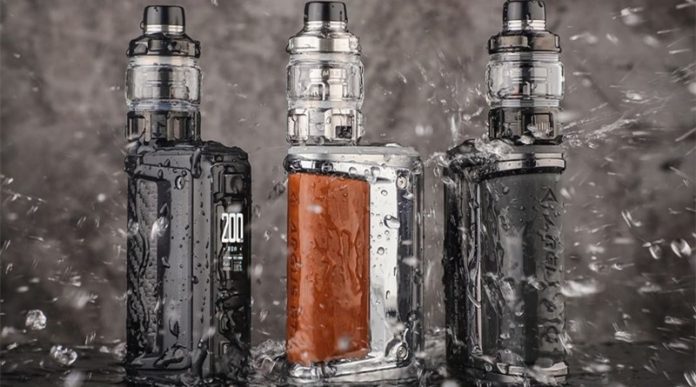 Roll up… Roll up. Hello my fellow vapers today we have the new kit from Voopoo, The Argus Gt 2 Kit. This was very kindly sent to me from Healthcabin. Let's get started the Voopoo Argus Gt 2 Review together!
As always this review is my own thoughts and not associated with anyone from Healthcabin or POTV. Nor have I been paid for my thoughts.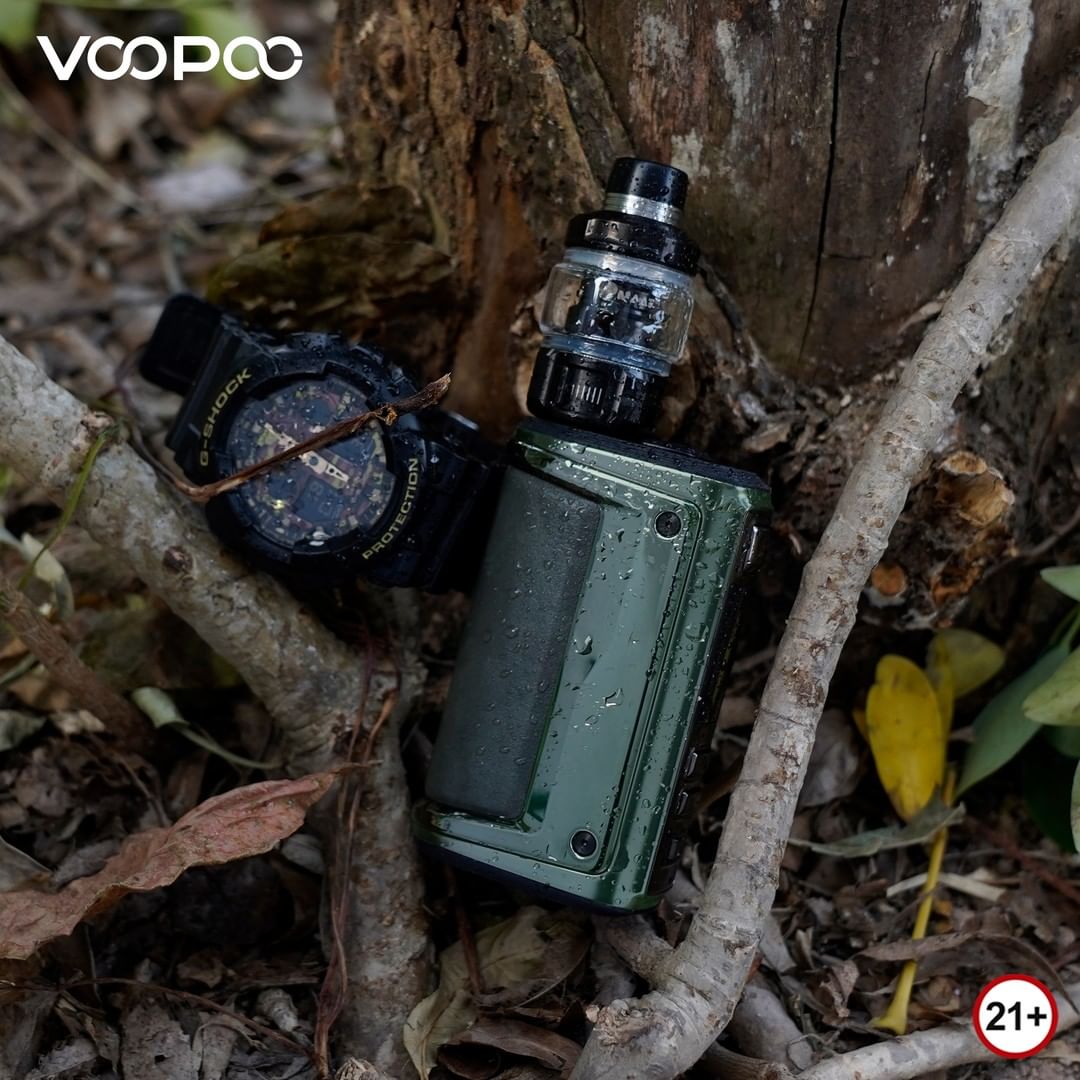 Abit about the kit
The latest in the ever popular argus range from Voopoo, the follow on from the original Argus. This takes many of the same features but is an upgraded version in many ways.
Featuring a coloured screen, the kit is powered by 2 18650s and includes the new upgraded Maat tank from voopoo.
The presentation of this kit Is also something that makes it stand out from alot of it rivals coming perfectly packaged in a solid tin.
The kit is available in 5 colours – Carbon Fibre, Graphite, Silver Grey, Lime Green and Dark Blue. I received the Carbon fibre for review.
Voopoo Argus GT II Mod
Matt Tank New
User Manual
0.2Ω coil (TPP-DM2)
0.15Ω coil (TPP-DM3)
USB Type C Cable
Matt Tank New
Size: 26x52mm
Capacity: 6.5ml (TPD: 2ml)
Top filling
Bottom adjustable airflow
Compatible with TPP coil range
Argus GT II
Size: 90x54x29mm
Material: Leather & Zinc Alloy
User modes: VW (RBA), Smart, Turbo, TC
Output Power: 5-200W
Output Voltage: 0-12V
Resistance range: 0.05-3.0Ω
Charging voltage: 5V/3A
Battery: 2×18650 (Not included)
IP68 rating
GENE.TT 2.0 chipset
Locking switch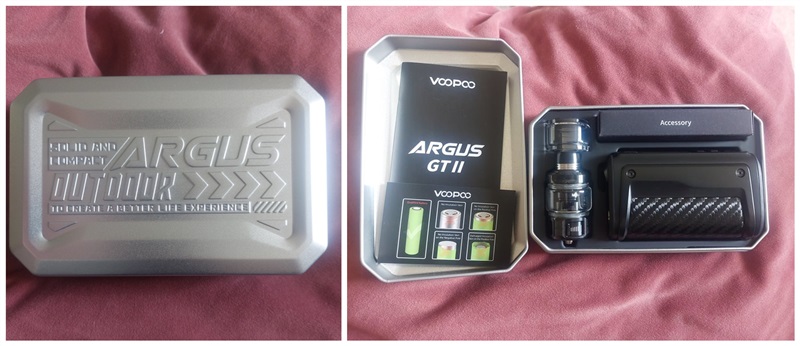 Mod
Make from a solid zinc alloy with a leather spongy padding. On the top and bottom you have a rubberised band to give it stability when standing but also giving it a IP68 rating.
Starting from the top you have a spring loaded 510 connector where the tank sits directly onto the mod with no plate. Also on the top is a slide cap which reveals the type C charging port which has fast charge at 3A.
The slide cap has a nice resistance to it and I've had no problems with it being lose or opening and letting dirt in at all.
On the back panel you have a comfortable faux leather Carbon fibre effect padding. On this your see argus gt 2 subtlety etched into the padding. It gives the mod a nice texture whilst holding and abit of grip. So far whilst using the mod every day unlike the paintwork this hasn't worn or become any different to the first day.
Your notice around the outside is a metal type casing simular to that on that geekvape L200 mod which also breaks up the mod abit from just all being rubber or padding. On here your see made by voopoo and gene chip 2 marked on.
Moving to the front you have a colour screen, 3 buttons, fire, up and down and also a switch which voopoo are calling there QS switch. It's a lock switch.
The switch locks the device meaning you don't have to turn it of everytime you put it away or so it doesn't accidently fire in your bag or pocket. It's a tough switch meaning it doesn't move across easily I maybe would have like a little bit more to help move it across as the switch part is quite small and close to mod.
On the underside of the mod is the battery door which is hinged on a spring using the little flick switch on the bottom it opens nicely without to much movement to reveal your double 18650 battery housing slots which are clearing marked with there polarities.
Using the mod is rather simple and it has a decent menu system the basic controls using the buttons are:
• Click the fire button 5 times fast, to turn the device on and off.
• To lock the device, toggle the switch at the bottom of the workface. You can still turn the device on and off.
• To enter the menu press + and – together.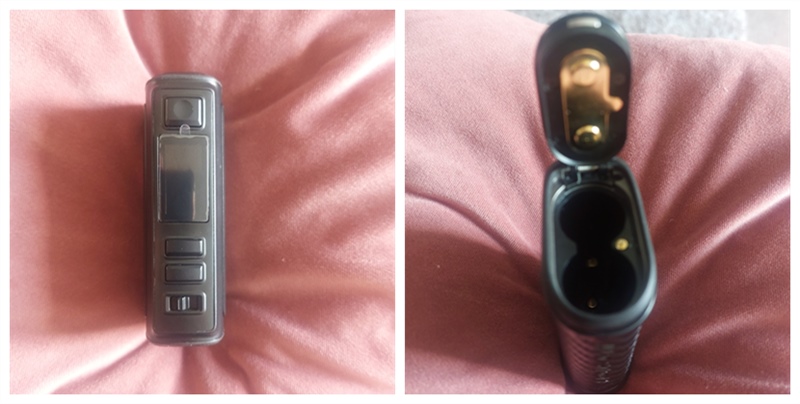 Modes
• Smart – will read the resistance of your coil and set the appropriate wattage.
• RBA (VW) – allows you to adjust your wattage to whatever you feel is right for you.
• Turbo – adds a boost to your initial wattage for a few milliseconds then evens out to your desired wattage.
• TC – will allow you to use temperature control features for SS, Ni and Ti coils. You can also setup pre-sets for these wires.
Other settings
• Puff – reset the puff counter
• Brightness – alter the screen brightness
• Display time – can be set between 10s to 50s
• About Device – Displays the chip Id and Level Code
Within the device and the gene chip voopoo have added 8 safety protection features they are: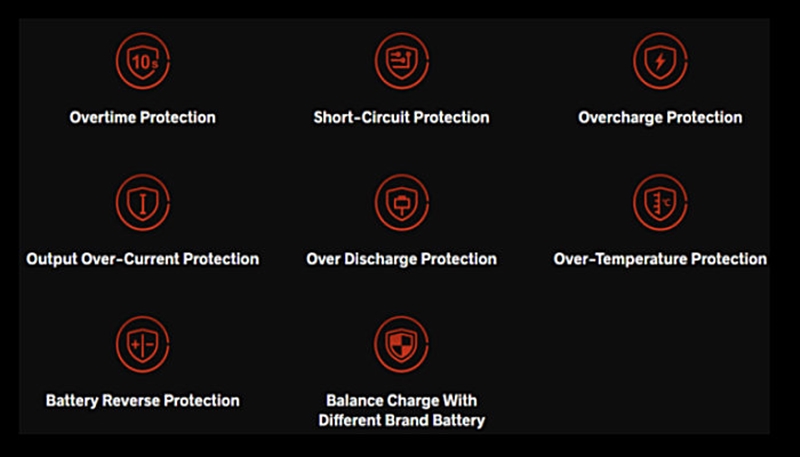 For me this has quickly become one of my favourite mods I've used since vaping, it's size, and rugged features makes it near enough perfect for what I need.
Having been dropped and used in all conditions it's only slight marks to the paintwork that has happened and for someone who works outside on building sites this has happened over the course of 5 weeks.
Tank
The tank voopoo have given this kit is the new improved Maat tank.
The tank will be 2ml tpd or 6.5ml with the bubble glass depending on where you purchase.
Voopoo have added an innovative airflow control on the new tank. It comes fitted with a 810 delrin drip tip which has a metal bottom for decorative purposes and it has easily become my favourite drip tip for how comfortable it is and how smart it looks I've really enjoyed using it.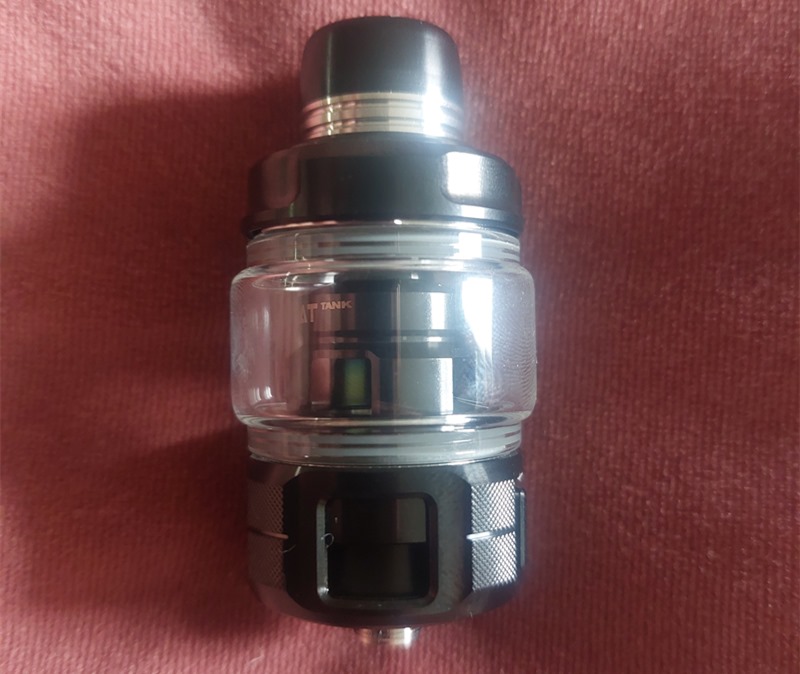 The tank is compatible with all voopoo TPP coils and the 2 that are included in the kit are:
• TPP-DM2 0.2Ω 40 to 60W
• TPP-DM3 0.15Ω 80 to 100W
I've found both coils have lasted me between 7-9 days over a period of vaping time which for stock coil sub ohm at higher wattages isn't to bad.
I found the DM3 was a decent vape at 60W and pushing it higher I felt is became abit much and was on the verge or burning so I settled at 67W was below the reccomended.
Whereas on the 0.2ohm coil I found it needed at least 50W for the flavour and vapour to hit the spot I found my sweet spot at 54W.
Both coils produce great flavour with lots of clouds. This tank even with the airflow adjustment is a very airy tank and fully open can be quite noisy. I found closing the airflow 1/4 yo 1/2 closed gave a slight restriction without damaging the flavour.
On the bottom of the tank is voopoos new improved airflow system which unlike traditional tanks where by you twist the bottom to reveal the cyclops holes this is done by a unique slider system. You have a number of different sized lines and this basically represents fully open, fully closed and anywhere in between. I can't say it does anything differently to a normal airflow adjustment on a tank but the fact its different to normal ones makes it stand out.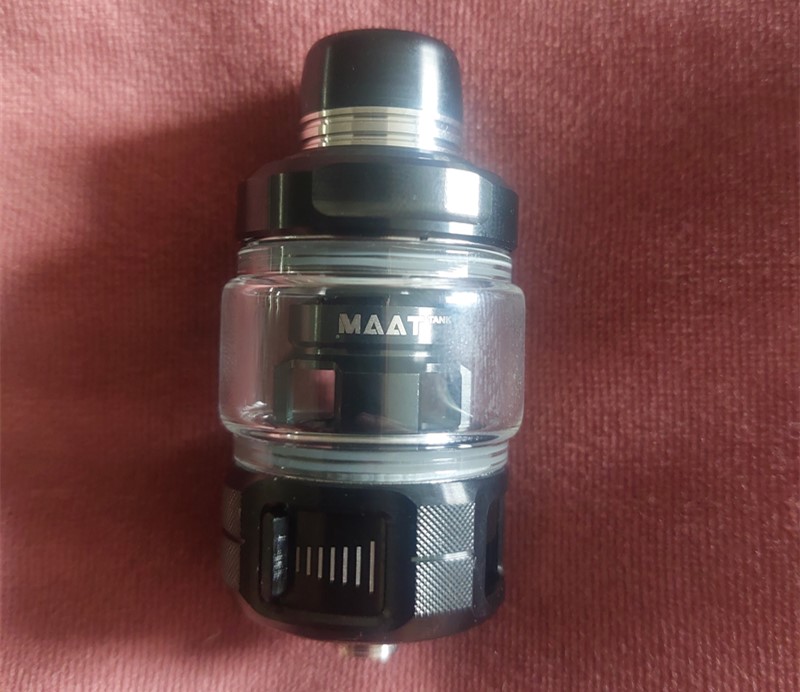 Pros and Niggles
Pros
• Design quality
• Great flavour and vapour
• Good coil life
• Ip68 protected
• Comfortable mod
• Workhorse of a mod
• Comfortable and smart drip tip
• Innovative airflow design
• Compatible with lots of coils in the range
Niggles
• Quite an airy tank
• Could be quite heavy for some people
Overall Thoughts
Honestly this is another absolute solid kit from Voopoo. The tank is another good sub ohm stock coil tank in a busy market but the mod for me is the star its an absolute work horse I've used mine every day for around 3.5 weeks now it's been dropped in all weather conditions and minus the little paint wear and tear it's not had any problems. It's comfortable not to big and for me is one of my favourite mods I've owned up there with geekvape ageis range.
As always a massive thank you to sue at Healthcabin for sending me this over for review its very much appriciated.
HealthCabin is also one of the biggest vape wholesale distributors in China, if you're a vape business owner, just contact them to get competitive wholesale price.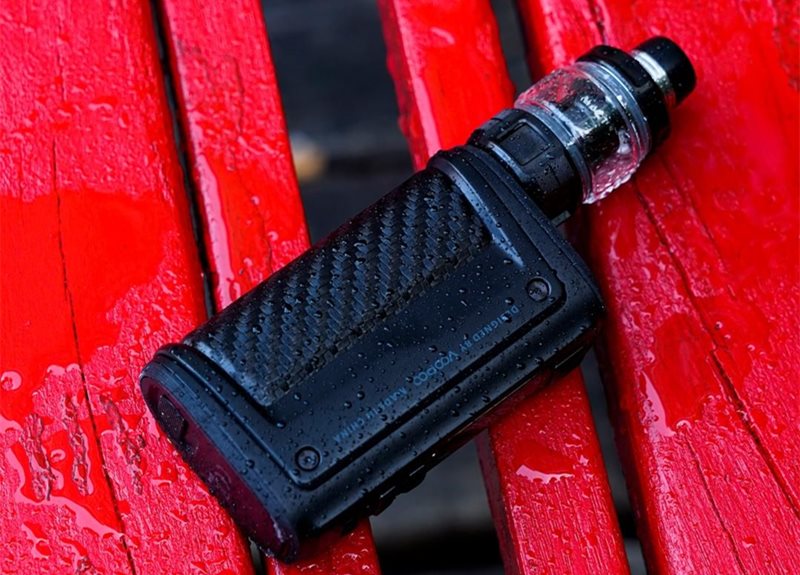 This review was written by Sam The Vaping Gardner from POTV(Planet Of The Vapes), click to view original review.