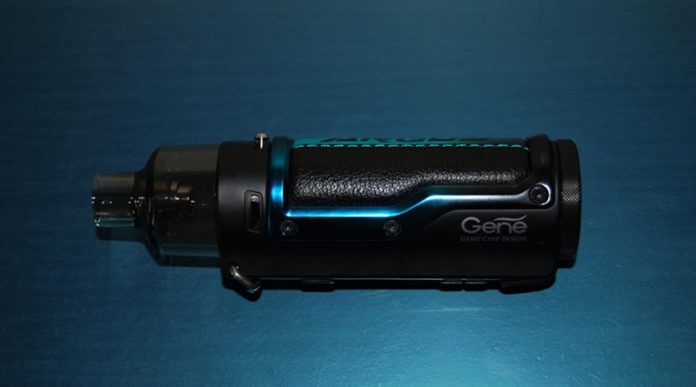 Introduction
If you want a Voopoo product that is PnP compatible, you certainly have a lot to choose from – built in or external battery, 40w, 80w, 100w or 177w, Argus or Drag, etc. Let's have a look at Voopoo Argus Pod Kit.
What is it?
The Argus is a 125g, 1500mAh, 40w pod system that uses Voopoo's PnP coils and charges via USB type-C.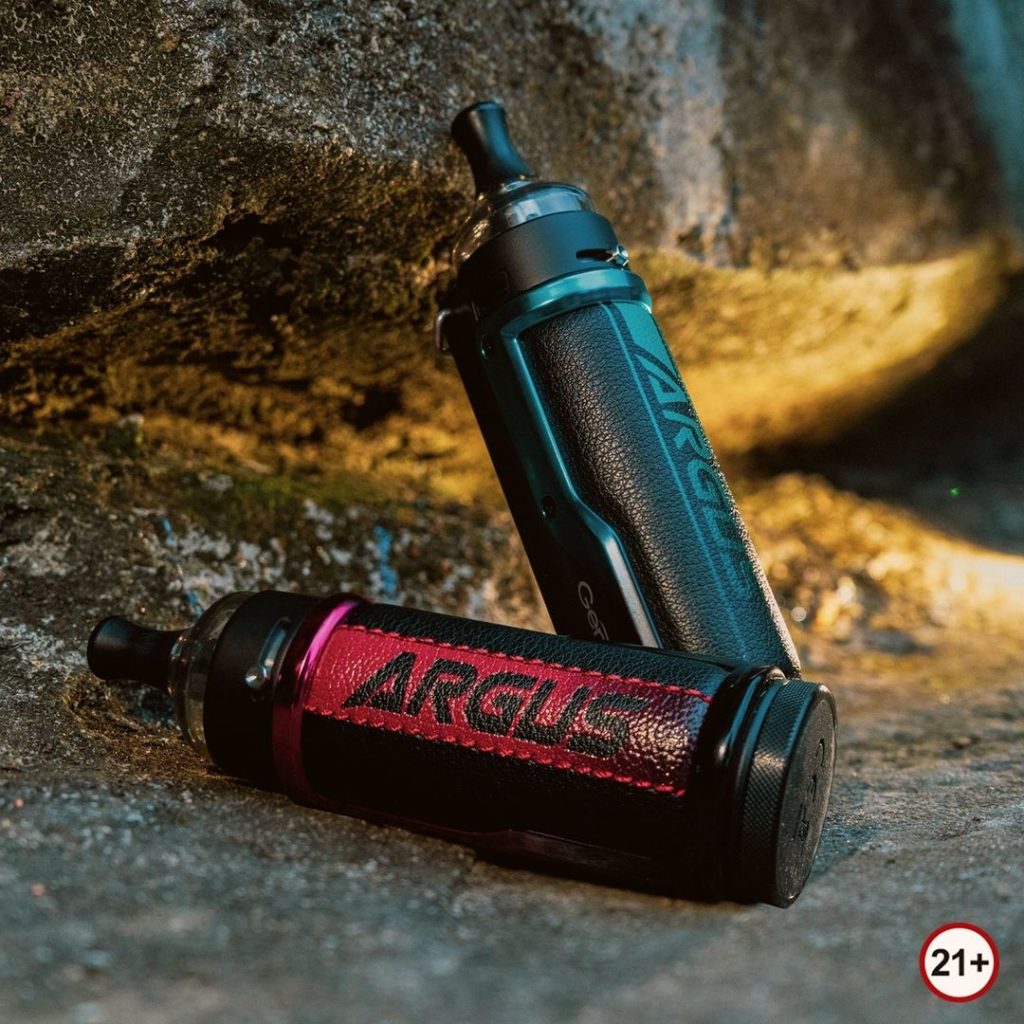 Inside the box
1*Argus device
1*Regular PnP pod
1*PnP MTL pod
1*VM1 0.3ohm coil
1*TR1 1.2ohm coil
1*Type-C cable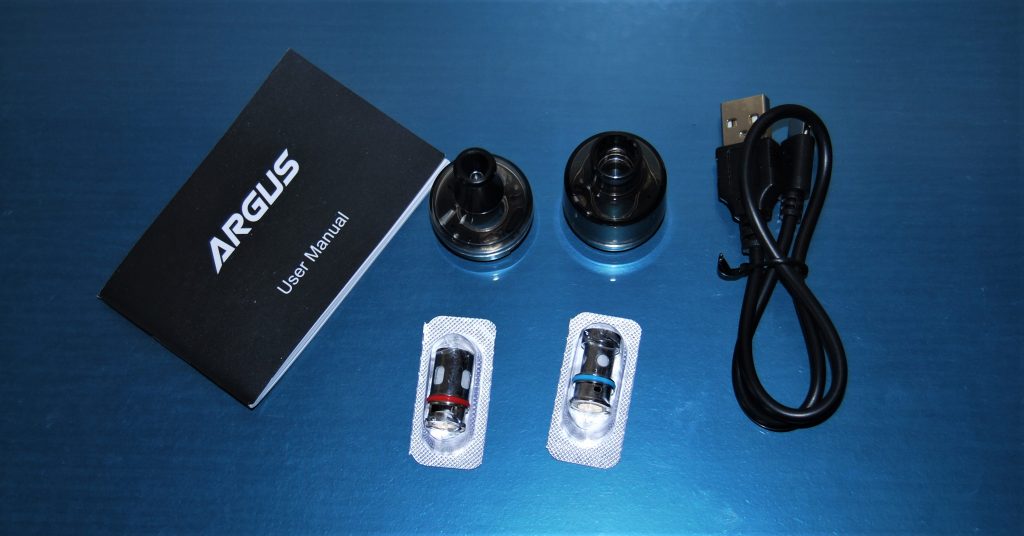 What's it like?
Device – the Argus range are generally more sporty/rugged looking versions of the Drag range, this device is no different, while Voopoo don't make the IP67 claims that Geekvape do for many of their products, it looks and feels the part – chunky buttons, rubber USB port cover, and a hook (that will rattle annoyingly) to hang it from whatever active lifestyle clothing you might wear, while taking part in activities that I'm far too lazy for.
Chipset – this is not the same as other Voopoo devices that I've used recently – it's a far simpler chipset with autodraw on/off, device lock and puff-counter clear – I personally really like simple chipsets, but others may prefer the bells and whistles (with achievement unlocks) of other Voopoo devices.
Screen – a clear, monochrome screen that shows battery, power, mode, ohms and puff counter.
Coils – I won't go into huge detail here, as the PnP coils have already been covered in numerous reviews, what I will say is that the VM1 is a decent coil, but considering the 1500mAh battery and 40w max of the Argus, it might have been a better choice to go with the 0.45ohm VM3 or 0.6ohm VM4. The TR1 however, is a great choice for the Argus when put in the MTL pod, the TR1 gives a nice MTL throat hit, with decent flavor and doesn't need to be pushed hard to perform – definitely my preferred coil from this kit.
Airflow – the Argus offers a good range of airflow but suffers a little at the tighter end of the MTL range.
Battery – use it with the VM1 and you might find yourself in need of a charge, use it with the TR1 and it's going to last well, or aim for the middle-ground and get hold of something like the VM3/VM4.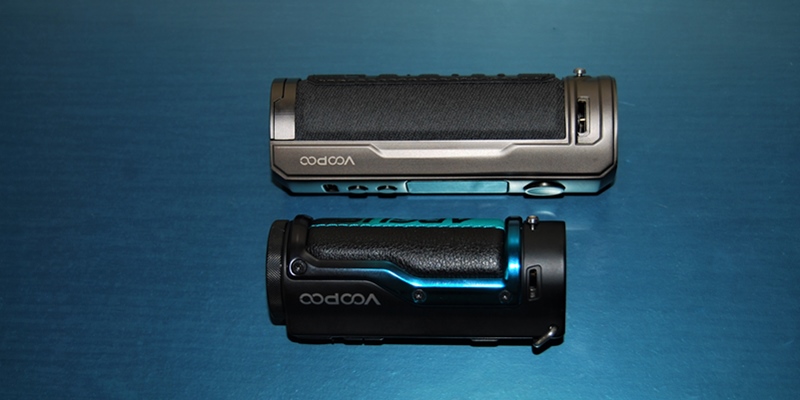 Pros
Comes with both the regular and MTL PnP pods.
More compact and pocket friendly that most of the Argus/Drag range.
Simple chipset and use.
Good airflow range.
Good coil range and availability.
Coils give good flavor and longevity.
Cons
Annoying rattling hook.
1500mAh battery might not suit all PnP coils.
Airflow won't close down to enough for really tight MTL.
No real features to speak of with the chipset.
Conclusion
For me this is a hard one. There are so many PnP devices from Voopoo (and their competitors) that you really can choose one to suit your specific needs.
Disclaimer
The Argus was sent to me by Healthcabin for the purposes of this review. Healthcabin are offering the Argus for $22.90 (for logged in and address confirmed customers) compared to their regular price of $28.99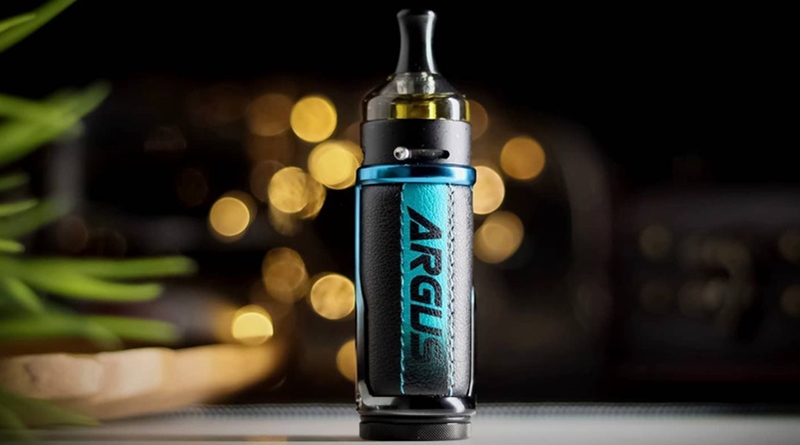 This review was written by Owen from Reddit & Vaping Underground, click to view original review.