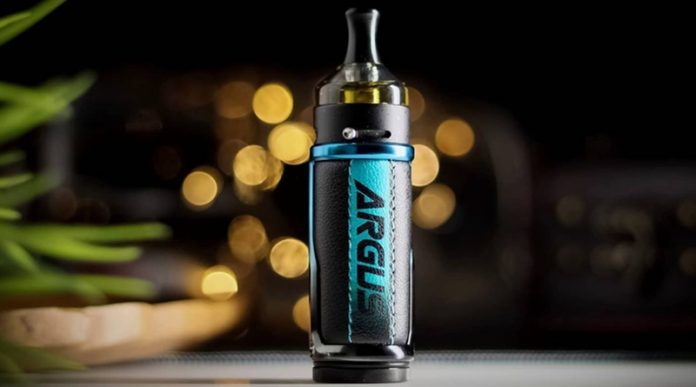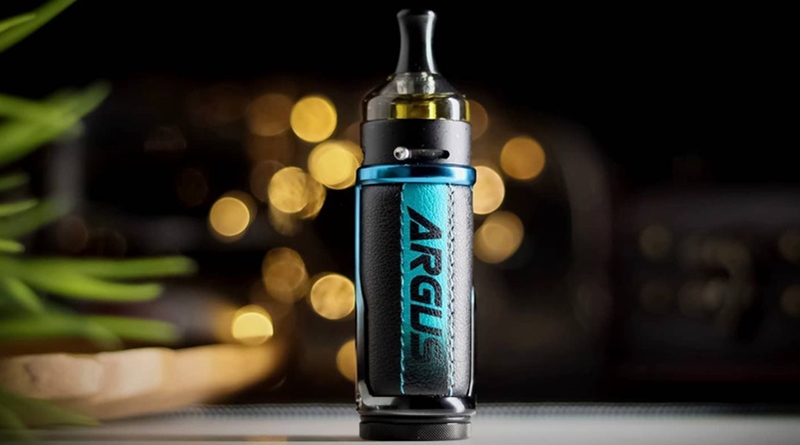 Thanks to Sue from Healthcabin for sending this for review. Again sorry for the lack of my own pictures, USB issues on my laptop it seems. Let's get started the Voopoo Argus Pod Review.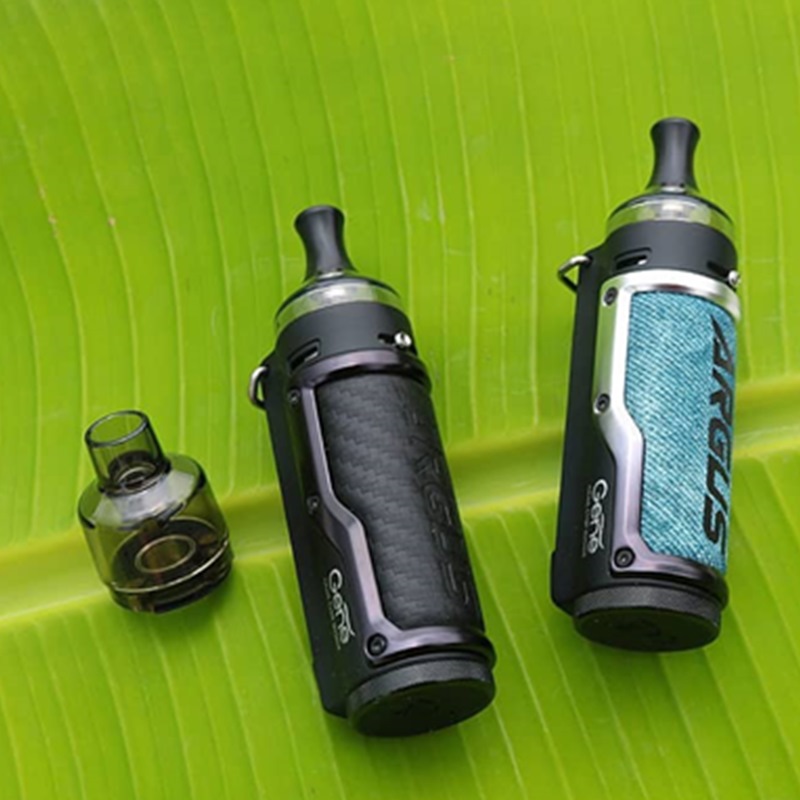 First impressions were good on the Voopoo Argus, it's a decent looking device and feels really well made. It comes with both DTL and MTL coils and different MTL and DTL pods too. Other than a USB cable there's not much else to speak of, but for a pod.. it's quite a nice little package.
The coils are the PnP-TR1 (1.2ohm) and PnP-VM1 (0.3ohm). It has a maximum wattage of 40w and a minimum of 5w so should be good for MTL and reasonably low power DTL. The MTL pod is 2ml but the DTL pod is 4.5ml. … why not make the MTL pod the bigger capacity too? The biggest different between the 2 pods (other than the size) is the mouth pieces, the MTL one reminiscent of an old Nautilus tank, it's a comfortable shape that always works for MTL. The DTL is just a shorter, straight wide-bore tip, which again should be good.
Voopoo call the DTL tank 'Half DTL' I tried to only half DTL vape but I found it wasn't possible. I'm still trying to figure out what the other half is too.
The 'mod' part of this device is really nice, it's small and very comfortable to hold and use. The 'leather' section feels soft and a bit padded. I feel like I say this all the time but if this was a 'normal' little mod and not a pod, it would be a great little mod. The buttons feels great, the USB-C port has a rubber cover. The screen is small but shows everything you need, wattage, 'mode' (which is either 'normal or 'automatic' draw), resistance and a puff counter at the bottom. It's hard to find fault with the actual device. The airflow control is part of the mod though, so this might be where it falls down later? I hope not.
The pods, drop in and stay put with some magnets… for me they are the perfect strength, enough to hold the pod securely and provide a reassuring cluck when you drop it in, but weak enough to remove the pod easily… so good job there. Coils are a simple push in design, which seems to be pretty much a standard thing these days which is good too. Filling is on the bottom of the pod though and it uses the rubber bung type fill hole, it's not my favourite design but they did a decent job here, it's big enough not to be annoying and is easy to remove and replace. It's also fairly easy to see your liquid level. From a design point of view the pods seem like a winner too but I don't want to jump the gun too early as it's all about the vaping experience.
Ok, lets get some niggles out of the way first here, the MTL coil only lasted me a few days, that might be acceptable to you, it may have been my tobacco liquids gunking it up quickly, or maybe I'm just expecting too much…. but it would have been nice to get a 5 day week out of it. It was still vaping but it just tasted dirty.. so probably my liquid.
The vaping experience in MTL was decent but far from what I would call 'excellent', I think that's mainly down to the airflow, as it so often is. It's just not as good as a decent MTL tank. With the airflow shut right off the auto-draw mode worked pretty well and this was how I used it most of the time. The coil seems to be very efficient, you can vape it right down at 5w and still get a fairly decent amount of vapour production, which is far better than the opposite and it helps with the battery life here too.
I also found the same to be true with the DTL mesh coil, very very efficient. It's rated up to 40w (so perfect for this device) but still kicks out a fair old amount of vapour right down at 20w I know people have been saying good things about these PnP coils for a while on the forum and I can see why, I'm impressed overall. The DTL coil is still going 6 days on too but it's not been used as much as the MTL pod was.

There a lot to like here, I love the fact I can have both pods set up and switch between the two, which is far better than having to change coils in the same pod to switch between MTL and DTL. I like how it looks, how it feels and it's simple and intuitive to use, the only downside being the airflow, which while isn't perfect it's way better than some pods I've tried lately. It probably is better for a DTL vaper, especially if you like a lower power restricted draw. If that's how you vape then I don't think there's any good reason not to recommend this. For MTL it's ok and gets a thumbs up for providing a whole different pod with a nice MTL tip… as long as you don't expect it to vape like your favourite tank, it might work for you too.
You can buy the Voopoo Argus and replacement PnP coils from Health Cabin. As always log in to your account for the best price.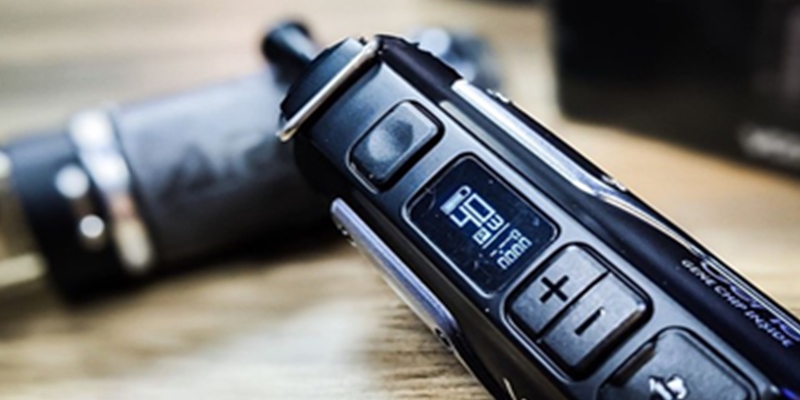 This review was written by Simon from POTV(Planet Of The Vapes), click to view original review.