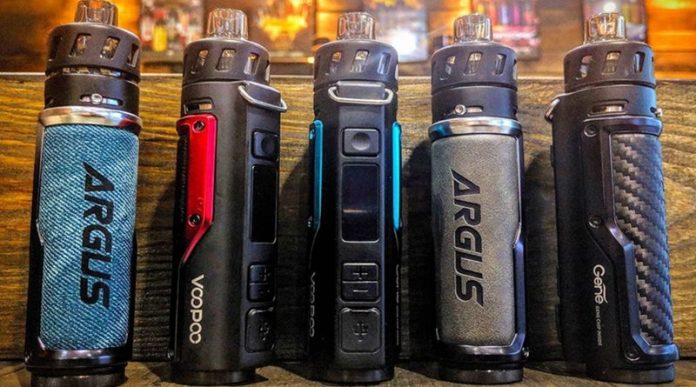 I will start this by saying thanks to Health cabin for sending this kit to me for review. This can be found on their web site here at a great price. Let's get started the Voopoo Argus X Review.
1pc ARGUS X Device
1pc PnP Pod (4.5ml)
1pc PnP-VM6, 0.15ohm
1pc PnP-VM1, 0.3ohm
1pc USB Cable
1pc User Manual

The packaging was well done, as it comes in a nice carry case for your charging cord and coils and the mod itself.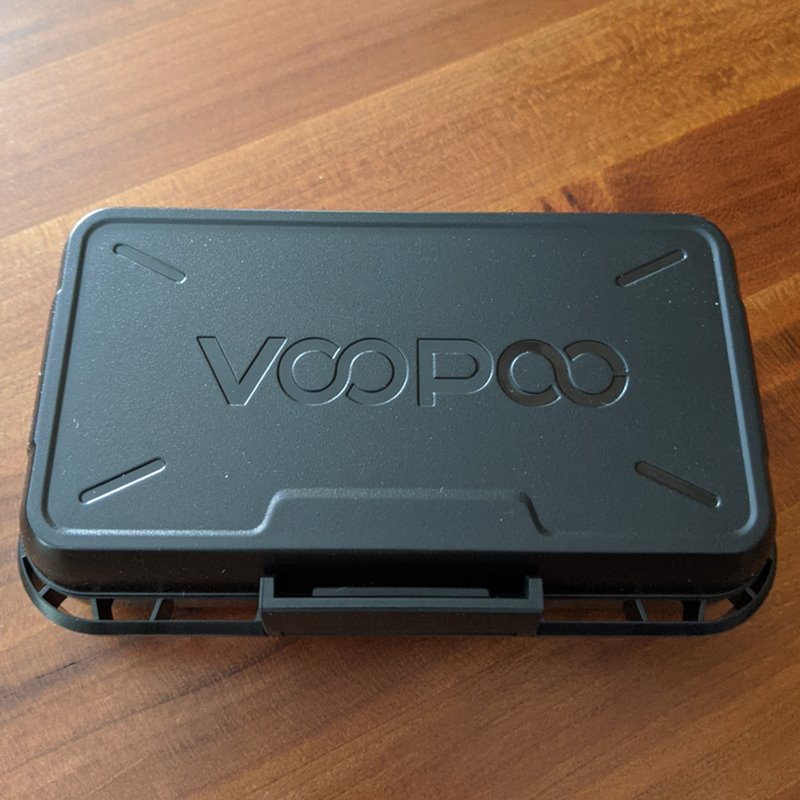 The tank fill juice port is on the bottom of the tank as a rubber stopper as well as the coil insert hole.
And snaps magnetically onto the mod. And the mod has a handy clip that can be used to clip it to a belt or neck strap for carrying.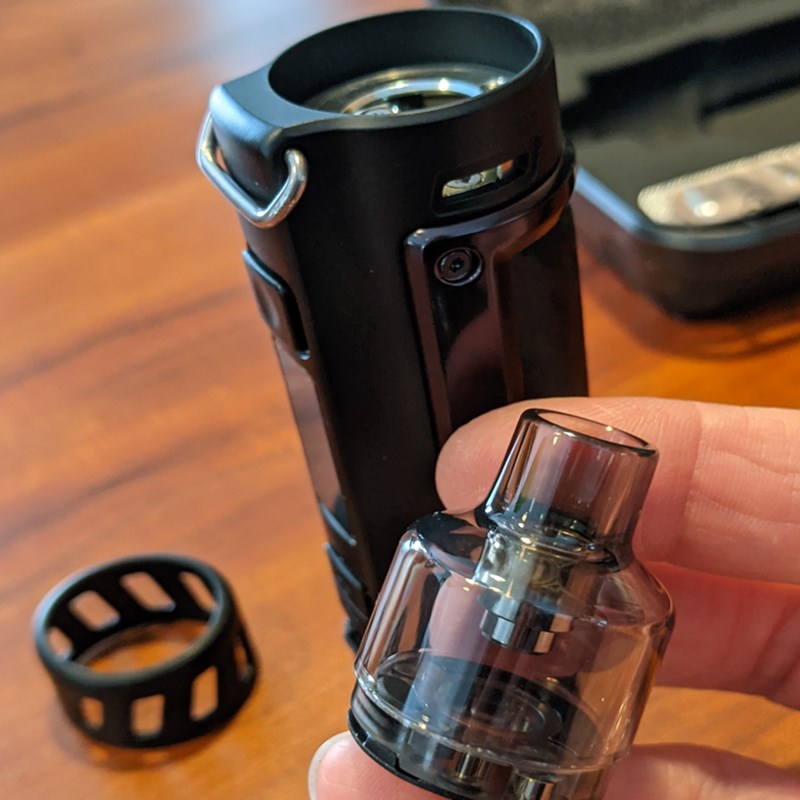 The coil pushes down onto the above hole, make sure it's pushed down firmly**
The Argus X
Very sleek lightweight and powerful
Button uses-
1. on/off press fire button 5 short times
2. Choosing your mode with 3 short presses of the fire button*
modes to choose from are-Smart mode, which automatically reads your coil or RBA-user defines mode allows you to choose your own wattage.
3. Up+ down – buttons for wattage control. The wattage on this goes from 5w – 80w
Added notes****the slide bar on the top of the mode is a great airflow idea and
The battery goes in on the bottom of the tube with a screw on cap are handy features as well. It takes a single 18650.
How it looks and vapes

I used the 0.15 coil with the wattage set at 50w and has a great flavor and cloud production.
I compared it to the Drag X and find the Argus X has faster ramp time on the same coil and a more powerful feel/Draw.
My only 2 cons on it is that if you take it outside in the cold weather, it drains the battery quickly, so keep it inside a jacket pocket while not using it. And it is very tippy when standing it on a table. Which is why I think they added the rubber tank cover, to protect it if it tips over.
The price point at Health cabin can't be beat at $29.99, Log into their site and receive an even better price, truly a great value for this one.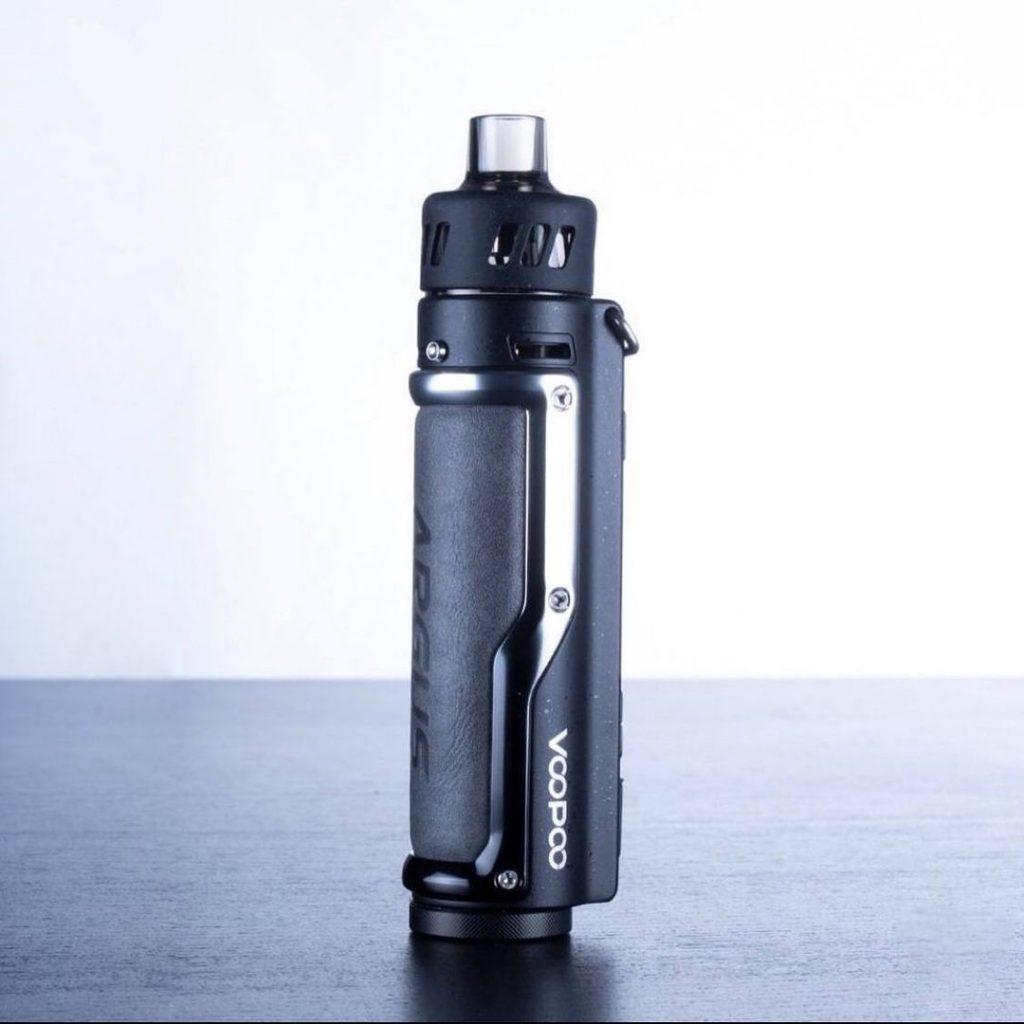 This review was written by Tina from Vapinginsider, click to view original review.