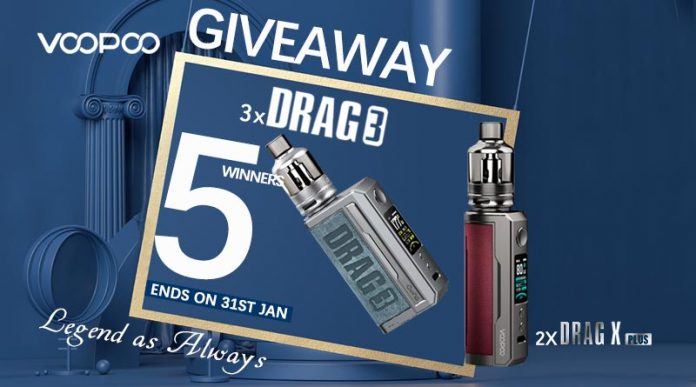 Voopoo, the top 1 vaping brand of our 5 Best Vape Brands, just released the brand new Drag 3 and Drag X Plus. Do you want to test them for free? Here is the chance, we will giveaway both Drag 3 and Drag X Plus with 5 winners in total. Feel free to check the details below. Good luck!!
Drag 3 Kit – 3 Winners
Drag X Plus Kit – 2 Winners
*Note: The 2 different prizes will be shipped out randomly if you're lucky to win.
About Drag 3 Kit
VOOPOO Drag 3 Kit is the latest member of the Drag family, the return of the king. New upgraded Gene. Fan 2.0 chip, brand new TPP atomization system, innovative Super mode together form this dual battery mod kit. Drag 3 will be the ultimate solution for performance and ease-to-use. The elegant appearance is achieved thanks to the combination of soft leather and polished steel. Provide new color options. Not just obsessed with looks, VOOPOO has included the upgraded GENE.FAN 2.0 chipset, which means you'll experience a fast ramp-up for a responsive vape as well as access to innovative Super output modes.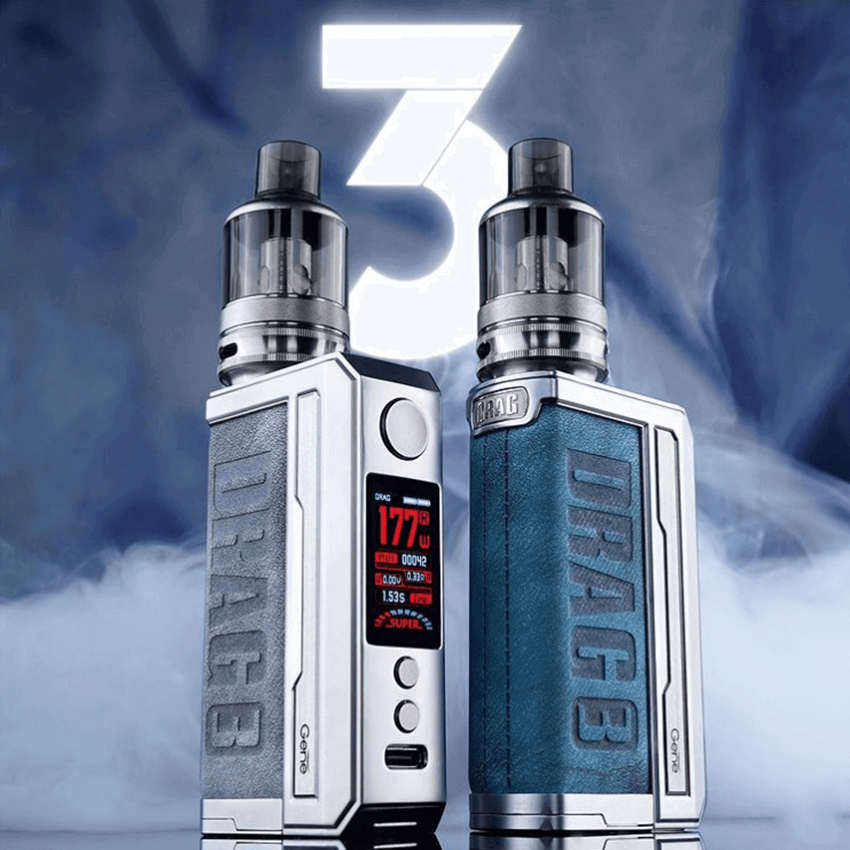 About Drag X Plus Kit
The Voopoo DRAG X Plus Pod Kit is probably the most lightweight Mod device available, overturning your imagination of Mod. And the DRAG X Plus continues the classic design of leather and metal for a better appearance. Powered by single 18650/21700 battery, the VOOPOO DRAG X Plus Pod Kit can provide max to 100W output. Plus newly upgraded GENE.FAN 2.0 chip, the VOOPOO DRAG X Plus will has stronger explosive power, more stable output and richer intelligent functions than the previous generation. SMART mode is suitable for newbies, it will intelligently identify your coils. RBA mode allows you to break the power limit and feel the powerful. With the the 0.96-inch TFT screen and 5V/2A fast charging, your vaping experience will be interesting and beautiful.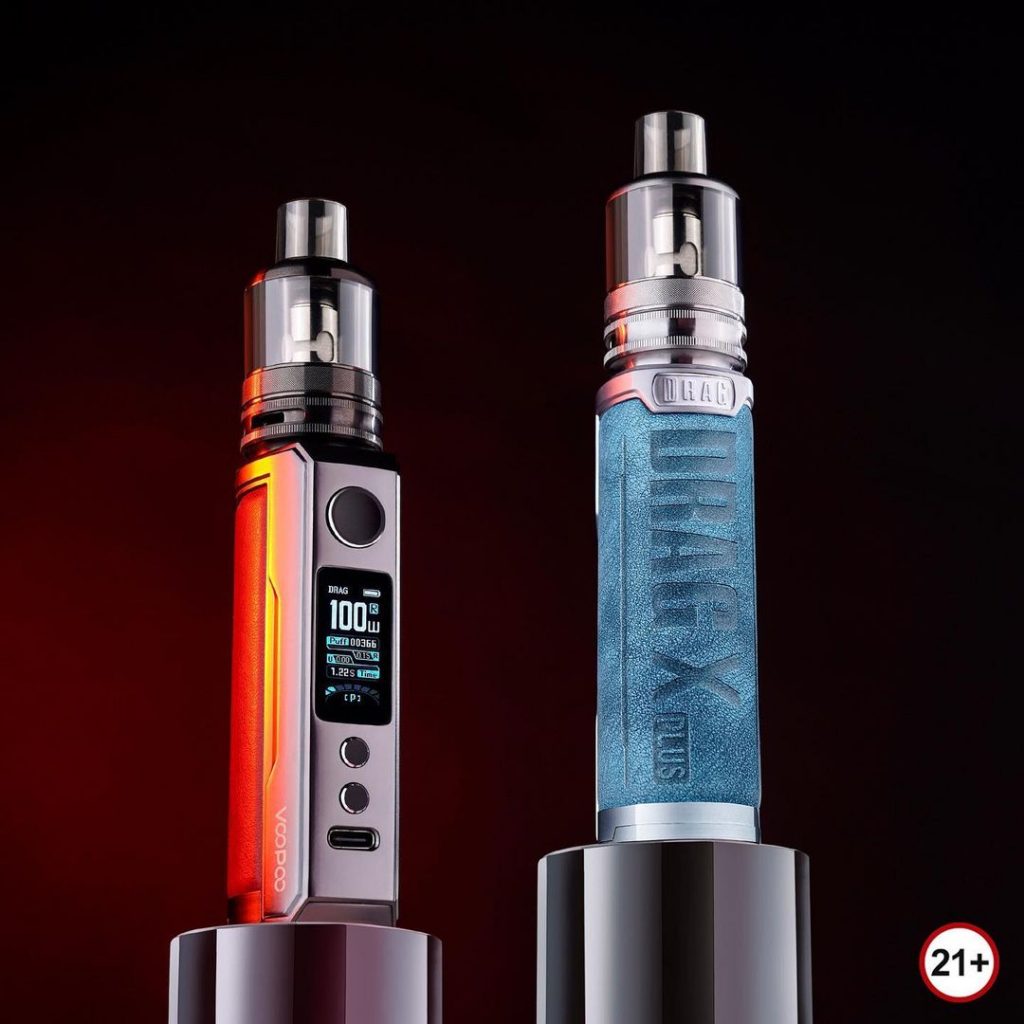 Join & Win
Finish the tasks below and win it home easily.
Voopoo Drag 3 & Drag X Plus Giveaway