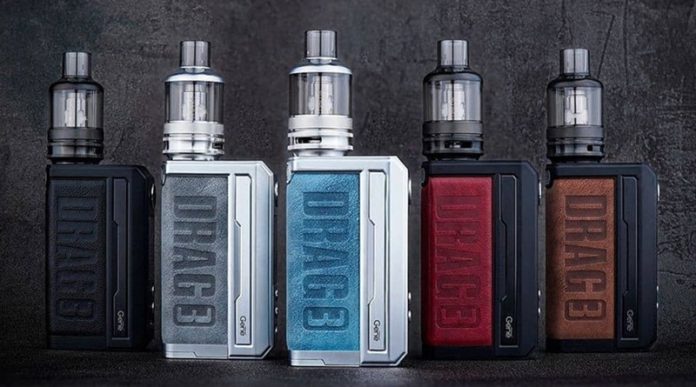 Hello my fellow vape Apes, today we are going to be looking at the voopoo drag 3 kit very kindly sent to me by Sue from Healthcabin. Let's get started the Voopoo Drag 3 Review.
Please remember these are my own thoughts and nothing to do with voopoo, healthcabin or POTV. Nor have I been paid for my thoughts.
About the Drag 3
The Drag 3 is the new kit from voopoo which follows on from the very popular Drag range. It has a new tank, new coils and a new gene chip added to make it even better. It is a duel 18650 mod and houses type C fast charging, which if 2 non paired batteries are inserted it will charge them both at a balance.
The device comes in a 5 different colour options and for the review today I had the prussian blue version.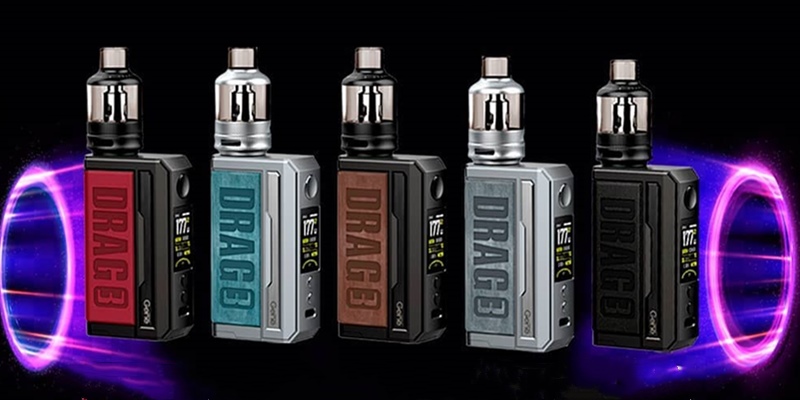 Drag 3 device
TPP Pod tank
DM1 0.15 ohm coil
DM2 0.2 ohm coil
Type C charging cable
User manual
Size: 138x25x52mm (including tank)
Output: 5-177W
Battery: 2×18650 (not included)
Display: 1.08in Colour TFT screen
Resistance limits: 0.1-3ohm
Material: Leather and Zinc Alloy
Balance charging – USB Type C – 2A charge rate
Compatible with TPP pod, PnP pod range and also 510 connector atomisers
Gene fan 2.0 upgraded chip set
The Tank
Included in the kit is the new tank from Voopoo the TPP tank which is compatible with the new DM coils made for a better vaping experience,with richer flavour and denser clouds. It's also 5.5ml (2ml TPD) in capacity which is another upgrade on the 4.5ml of the pnp tank.
The tank is the same as the old PNP tank where by it has a magnetized bottom which securely sits in its housing. This time the upgraded version is sat on a 510 connection which then screws onto the mod, this also has an adjustable airflow option meaning you can fine tune your vape, one thing to note is there is no stoppers on the airflow ring meaning it is possible it could move around quite easily when in the pocket. It's also a 810 removable drip tip with double 0 rings unlike previous pnp tanks.
This is another pod with a silicone bung filling port located on the bottom of the tank, another thing that worries me in these tanks and bottom fill is leaking issues, so far I havent had any leaking as such just mainly condensation on the bottom of pod and connection which can be wiped away. With these types of products I would suggest removing the pod over night or if being left for a period of time.
The Coils
So voopoo have released a new DM range of coils and this devices come with 1x DM1 0.15ohm coil rated between 60-80w and 1x DM2 0.2ohm coil rated between 40-60w.
The main difference between these and the old PNP coils is the large kidney shape cut outs on either side which allows the juice to saturate the cotton quicker and produce better flavour. Also it's to improve heating speed therefore producing a more pleasant vaping experience, so far in my testing I've had no delay in button pressing to firing speed.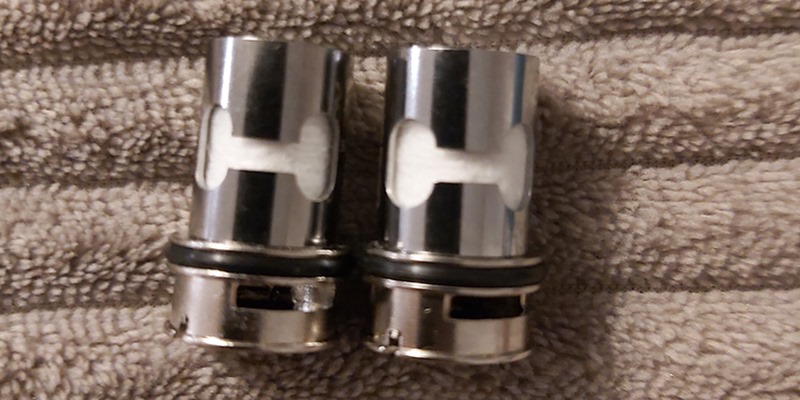 I started with the DM1 coil which is a 0.15ohm resistance rated at 60-80W as with all my testing I primed it with zeus juice and left it to saturate for a good 15 minutes, starting at a low 40W making my way up airlfow fully wide open, by the time I had reached 50W the flavour was there but it was very airy so I closed it down 1/4 and made my way up. I eventually found my sweet spot at 72W with the airlfow 1/4 closed this produced great flavour and cloud production.
I changed it up and put the DM 2 coil in 0.2ohm resistance rated 40-60W and found my sweet spot at 52W. Unfortunately I'm not sure if it was a user error or a duff coil but after a day of heavy use the coil became very dry and spitty the flavour wasnt as great as I remembered either, which was a shame but from my previous review where the coil was fine it's a very solid flavour some vape at 52W for me.
The mod
So I recieved the mod in the blue colour with stainless steel personally I do prefer the black coloured mods although in no way does the SS look cheap or tacky and straight away you know the product feels and looks premium with its soft leathery grip . It's a dual 18650 device, fires up to 177W and features a smart charging feature if charged via USB cable it will balance charge the batteries meaning they will both charge at the same rate meaning both will be full at the same time, this is done via 2amp, usb type C fast charging
Personally I would reccomend using an external charger for batteries but it's a great option to have. With the many safety features this device holds you can be at peace if you charge via the cable.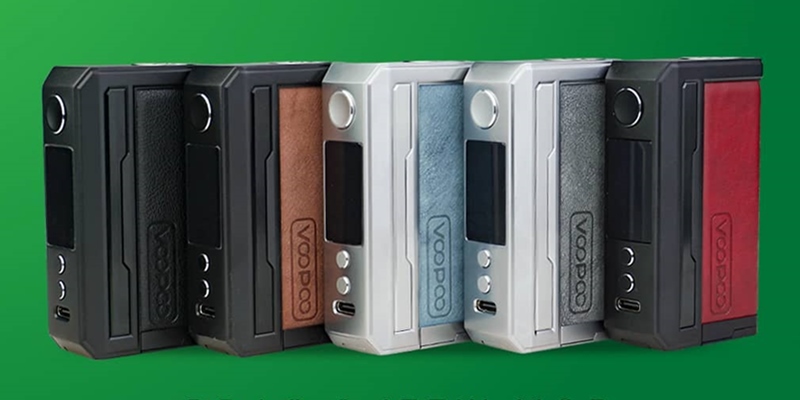 It's a fairly simple device to navigate with just 3 buttons and the configurations are.
-Press the fire button five times to turn the device on and off
– Press the fire button three times to change between modes
– Press the fire button and the + button to lock or unlock the entire device
– Press the fire button and the – button to clear the puff counter
– Press the + and – buttons to change between the two display options which are Iron and Core
The battery door is located on the bottom of the mod and is a push and slide cap, the polaritys are marked on the battery door only but are easy enough to see. There is slight movement on the battery door due to the hinge which keeps it locked but no rattle or movement when closed and batteries inserted.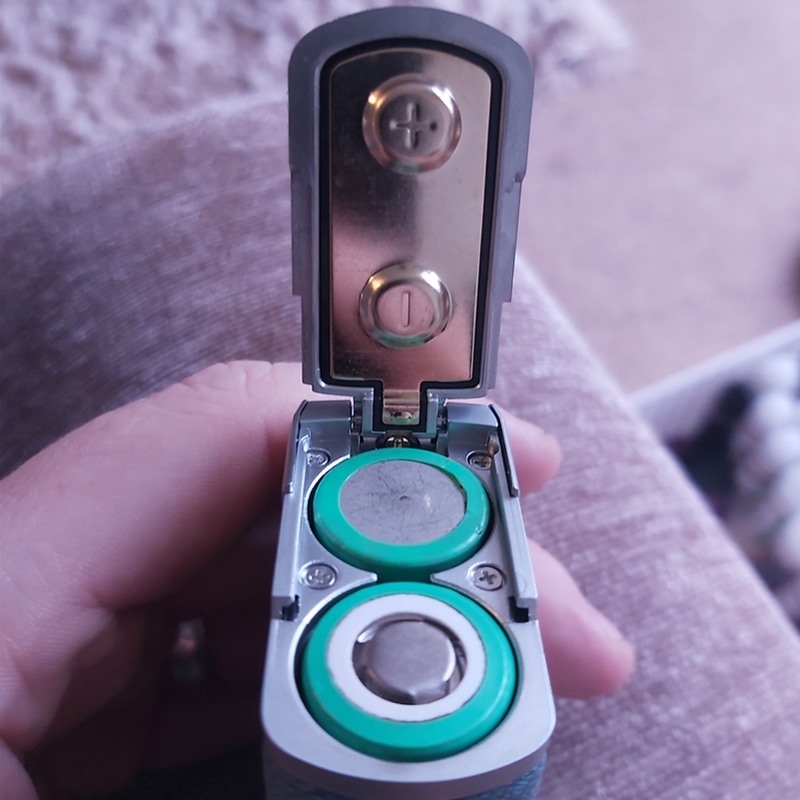 The mod has a 1.08inch coloured screen which clearly shows the wattage, resistance, voltage, puff count what mode you're in and battery level.
The screen can be used in two different settings icon and core, this is just a different way of saying screen flip. Icon reminds me a spider diagram we used to get made to do in school. I personally prefer iron as I find it easier and more clear to read.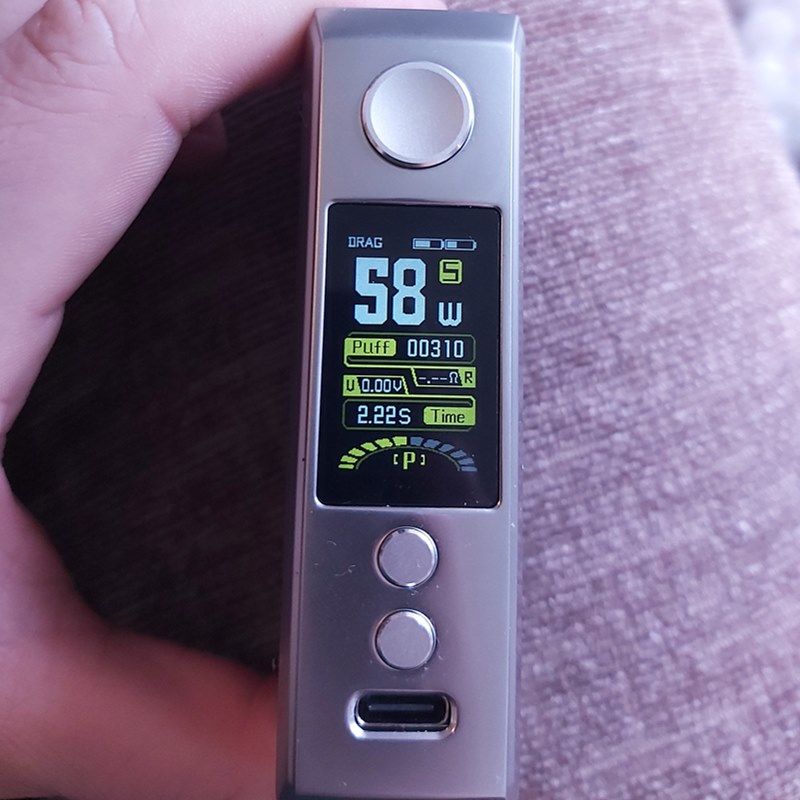 The mod comes pre installed with 3 different modes, Smart,RBA and super. Temp control is a downloadable upgrade via firmware update.
Smart mode- this is a very good addition to the device as when the coil is installed and you put your pod in the device will automatically set the wattage to the lowest reccomended level, meaning you wont accidentally fire it at a high wattage. This mode also will not allow you to go any higher than the reccomended wattage level which means you should get a longer coil life and have no worries about burning the coil before the fun has started. This is a great feature not only for a newbie vaper but also a veteran as it just gives piece of mind. It will flash up Max output if you try to go above the highest level.
RBA mode– 3 clicks of the fire button change the device to RBA mode this gives you full control over the wattage of the device this is particularly a great feature if you're using the mod with your own tank and want to move up into the higher wattages.
Super mode– Once the device hits above 80W it goes into super mode, this will allow the device to reach the potential of 177W it effectively gives the device a faster ramp up speed to make sure it delivers the best flavour, vape experience and 'the ultimate big cloud vaping experience' voopoos words.
Smart mode- yellow
RBA mode- blue
Super mode- red
The device runs the new Gene 2 chip which claims to have stronger explosive power, a more stable output and richer intelligent functions than previous gene chips. Another new addition is the metal drag badge which is on the top of the back part of the mod and voopoo say this will become a feature on all new drag products I do think it looks quite a nice touch.
Finally this device houses a very decent amount of safety features meaning you're pretty much covered from every angle.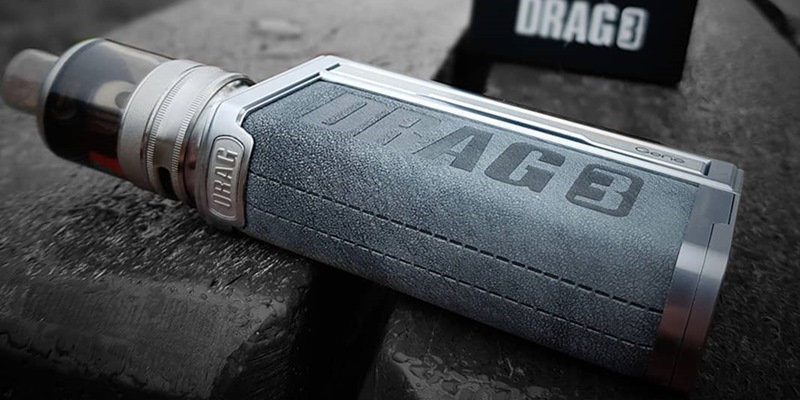 Pros
Great build quality
Fantastic flavour
510 connection for tank
Mod can be used with other tanks
Type c charging
Different modes which cater to everyone
Lots of safety features
Niggles
No stopper on airflow
Silicone bung filling port
Overall thoughts
Voopoo have had a fantastic start to the year with this device on top of the release of the drag x plus which I've previously reviewed. This is a fantastic device and with the the tweaks they've made I think it will be a very popular kit. If you're not a fan of the pods and have your own tank this will be a mod which I think we will see alot of over the year. It's a solid, reliable, well built mod and one I will continue to use daily. With the addition of adjustable airflow, new coils and great flavour the pod tank isnt far behind any great sub ohm tank anymore.
Once again thank you very much to Sue from Healthcabin for sending me this device for review.
Currently on the healthcabin website you can get this kit for $41.88 when you sign in. They also sell the mod separately and all the spare tanks and coils. But remember to sign in to get an extra 30% off.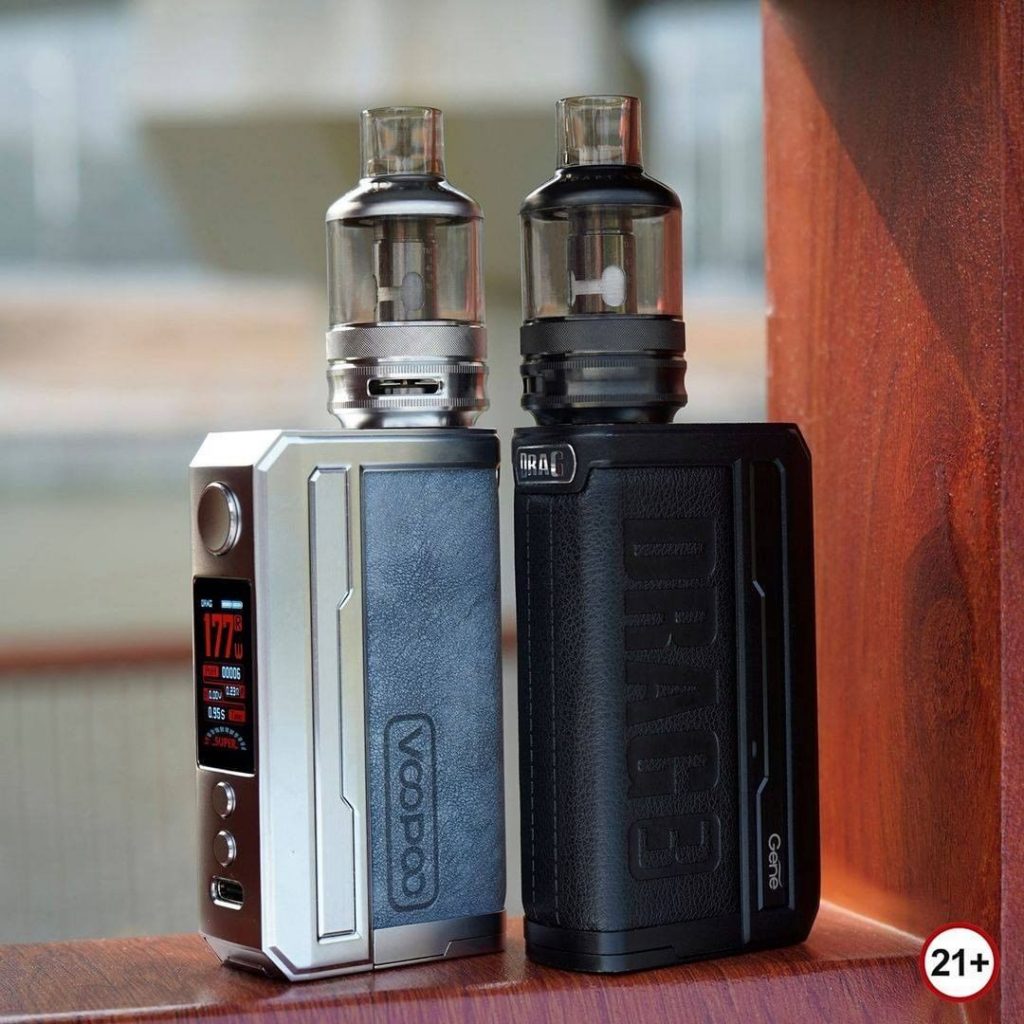 This review was written by Sam The Vaping Gardner from POTV(Planet Of The Vapes), click to view original review.