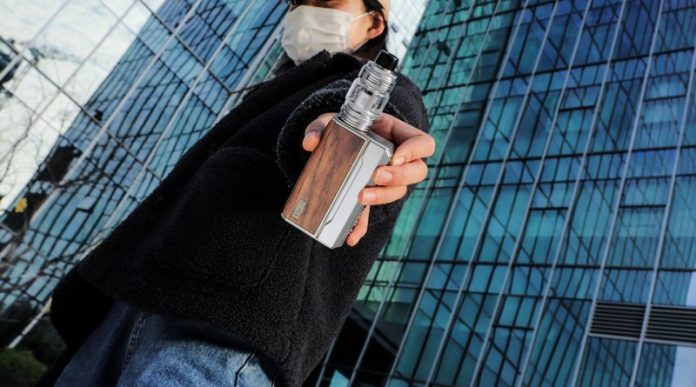 The Voopoo Drag 4 177W MOD KIT is an electronic cigarette that does not lack assets. Let's get started the Voopoo Drag 4 Review together!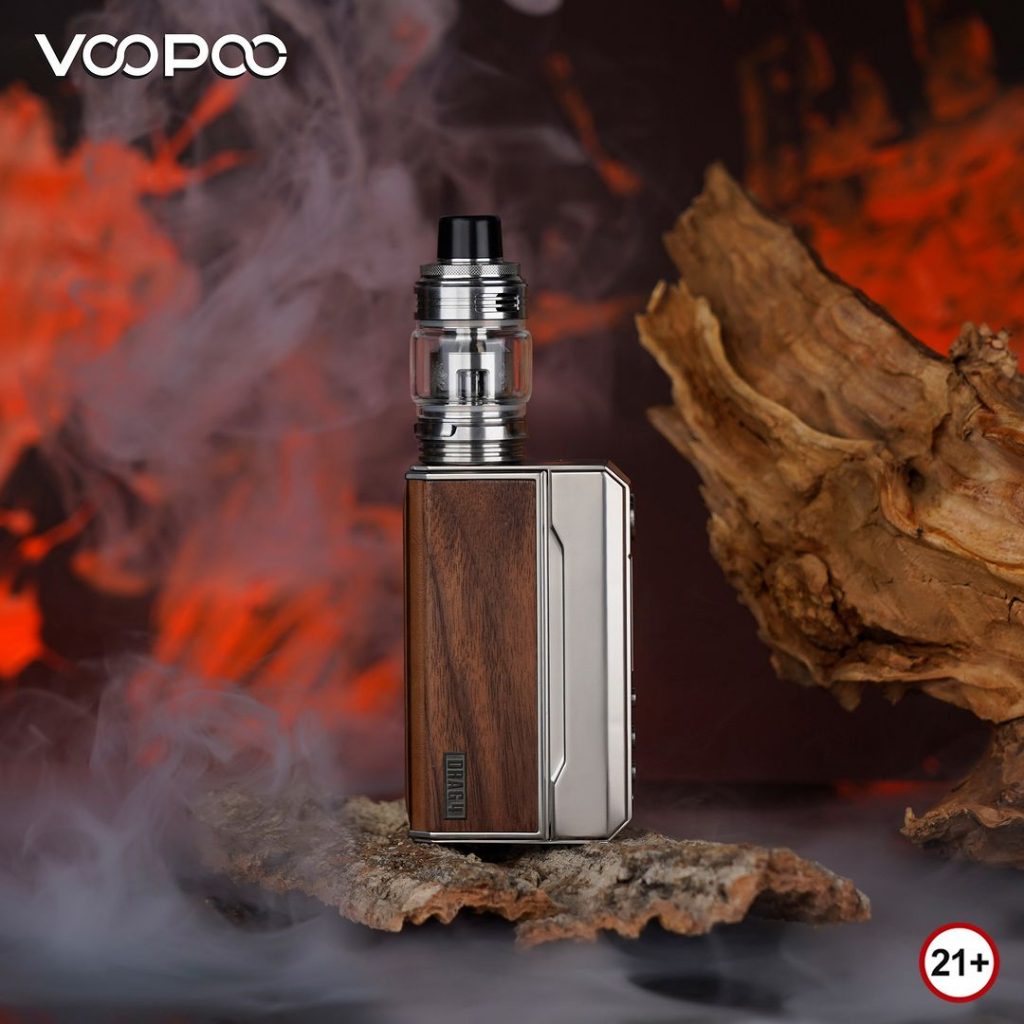 Design, good handling and rather light in hand, the Drag 4 VOOPOO kit is a box operating with two 18650 batteries.
This 177W box is equipped with the UFORCE-L Tank from VOOPOO.
The UFORCE-L Tank VOOPO allows a very comfortable capacity of 4ml.
Being compatible with TPP Coils VOOPOO resistors, it allows many possibilities in terms of vape or flavor.
The Voopoo Drag 4 box is easy to use.
It will of course allow a classic power adjustment in watt (between 5W and 177W) to adapt to all according to our tastes.
This Drag 3 box is powered by two 18650 batteries and also allows recharging with a USB Type C cable.
The Genett chipset from the Drag 4 VOOPOO box allows automatic recognition of the coil used and can thus offer suitable power.
Depending on the updates, it is also possible to upgrade the firmware.
1 x Drag 4 177W
1 x uForce-l tank (4ml)
1 x PNP-VM5, 0.2Ω
1 x PNP-VM6, 0.3Ω
1 x type C cable
VOOPOO Drag 4 MOD
Material: leather + zinc alloy
Output power: 5-177W
Voltage Output Range: 6.4-8.4V
Requires two 18650 batteries (not included)
Chipset: upgraded gene.fan 2.0 chipset
Modes: Super/Smart/TC/RBA Mode
Range resistance: 0.1-3.0ohm
Display: 1.08 INCH TFT Color Screen
Change Port: Type-C
VOOPOO UFORCE-L TANK
Capacity of 4ml of liquid
Material: Stainless steel + PCTG
The VOOPOO Drag 4 177W Mod Kit electronic cigarette is made up of 3 buttons:
A switch (main button) to trigger the vape, turn on and turn off your box (by 5 fast pressures) or access advanced settings with three supports.
A button (+) and a button (-) to adjust the power.
You can lock the screen with a specific switch provided for this purpose.
In short, the Voopoo Drag 4 Kit, is a complete, easy to access, practice package to hand and good value for money.
It will satisfy most of us.
Good Points
Good return of flavors
Careful design
Ease of use
Great autonomy with the batteries 18650
Negative Points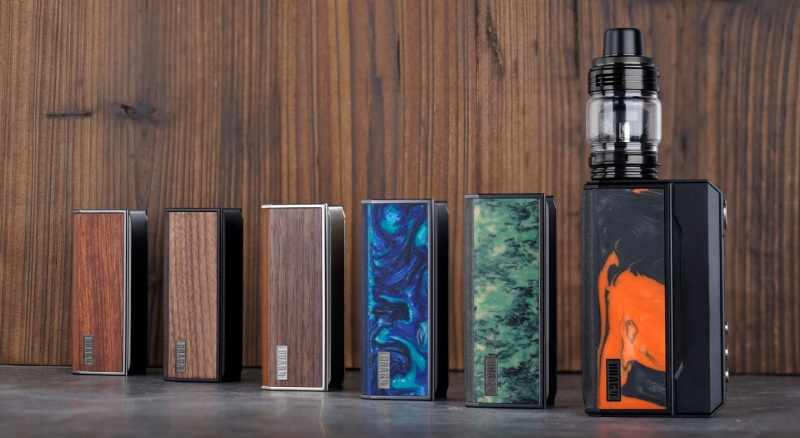 VOOPO DRAG UFORCE-L KIT is the last member of the DRAG family.
New chipset gene.fan 2.0 improved.
Drag UFORCE-L will be the ultimate solution for performance and ease of use.
The elegant appearance is obtained thanks to the combination of soft leather and polished steel.
Not only obsessed with the look, VOOPOO included the improved chipset.
Thanks Healthcabin for sending me this voopoo drag 4 mod kit to make the video.
This review was written by Tofanger from Youbube, he also took an unboxing video for VOOPOO Drag 4 Kit, click the video directly to view.