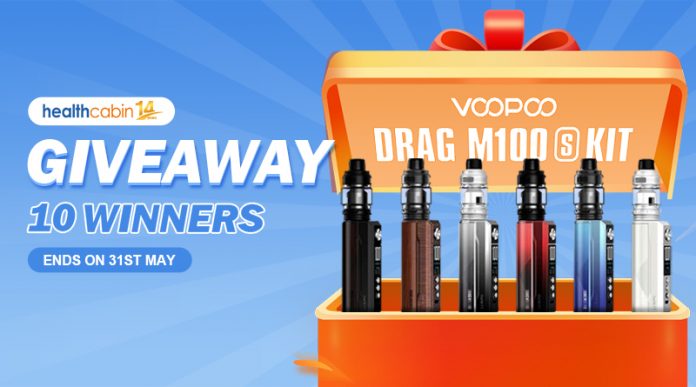 Here comes Healthcabin second round of 14th Anniversary Giveaway, we are now partnering with VOOPOO to giveaway the new DRAG M100S Kit with 10 winners in total. Ends on 31st May. Wanna test it for free? Take the chance to join us and win it home!
Prizes:
VOOPOO DRAG M100S Kit – 10 Winners
*If you are luckly to win, you will get one of the colors randomly.
About VOOPOO DRAG M100S Kit
VOOPOO DRAG M100S Starter Kit, feature 5-100W output range, single 18650 or 2X700 battery layout, and is paired with the Uforce-L Tank. Constructed from durable zinc-alloy, the chassis of the Drag M100S delivers a visually striking and portable form-factor. Adopting a single battery layout, the Drag M100S can utilize 18650 or 21700 batteries, with the included adapter sleeve. In addition, the VOOPOO Drag M100S can call upon the PnP replacement coils to produce outstanding and exquisite flavor and vapor when installed within the 5.5mL UForce-L Tank. Futhermore, the VOOPOO Drag M100S is capable of Wattage, Smart, ECO, and TC Modes to reinforce its flexibility and adapts to the user's preferred vaping methods.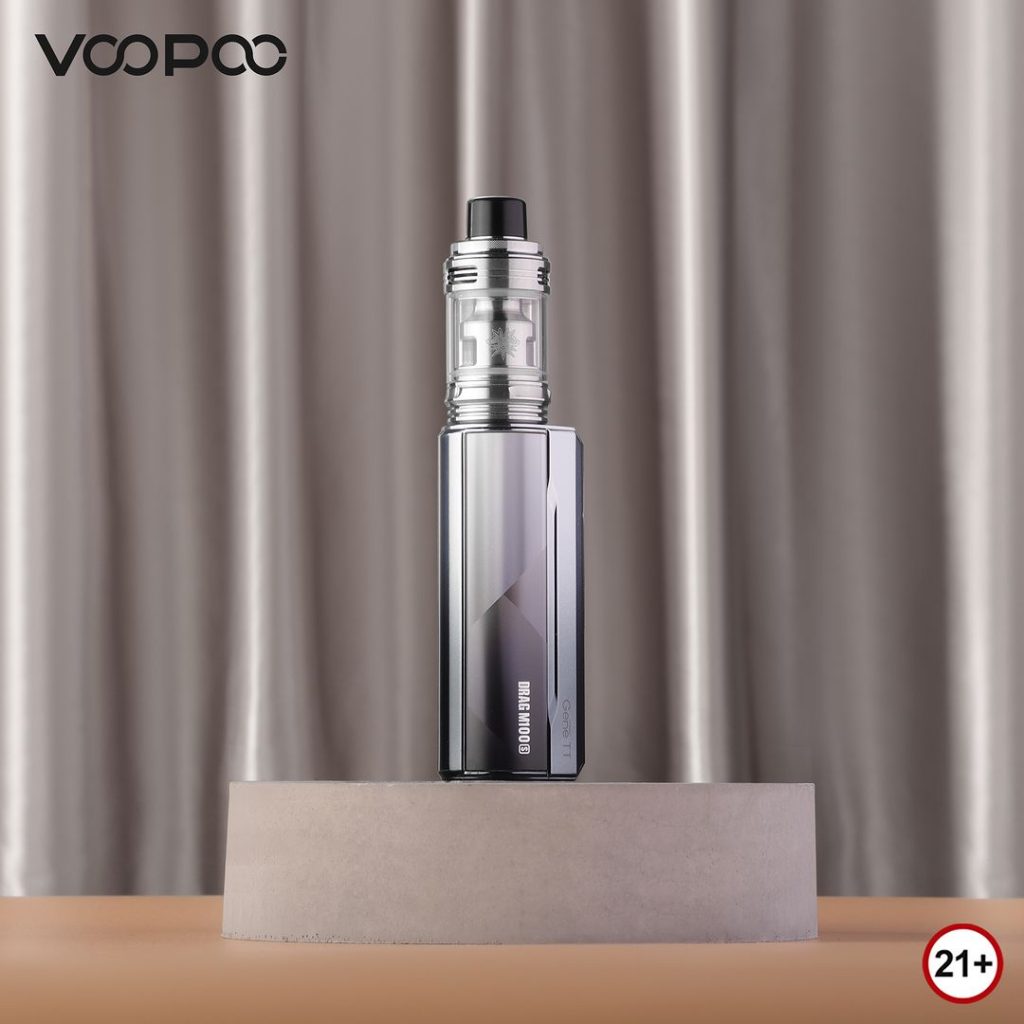 Join & Win
Finish the tasks below to win VOOPOO DRAG M100S Kit home easily. Good luck to you all!!
If you cannot load the contest table below, please click here to join.
VOOPOO DRAG M100S Giveaway