Website New Funtion – Wish List
Introduce the website new function – Wish List.
You can add every product into your wish list at below pages: homepage, product page, search page & shopping cart. It is the best way to save all of your interested products in one page.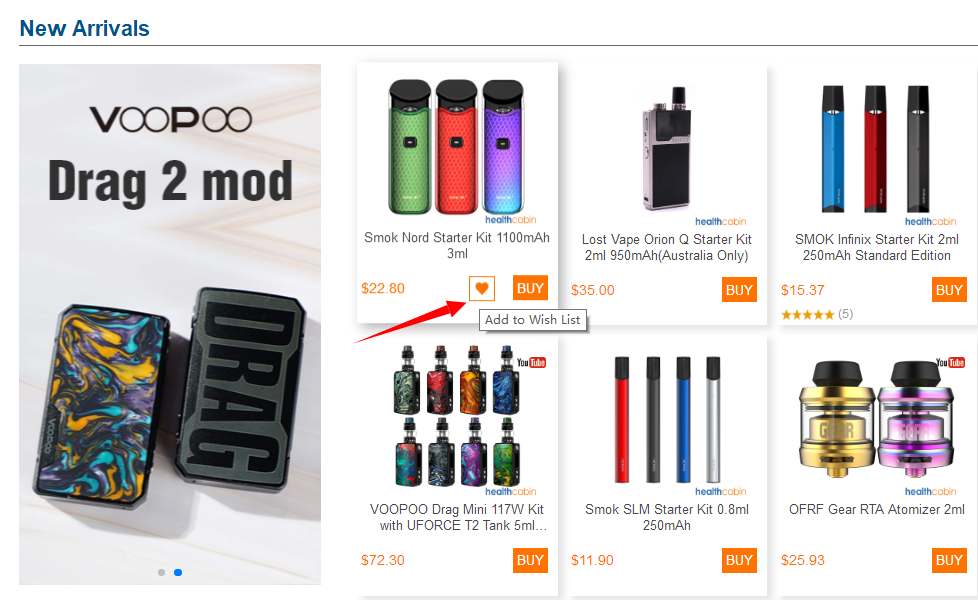 How to find them?
After log in, you will see in your Account, click and look at the left side: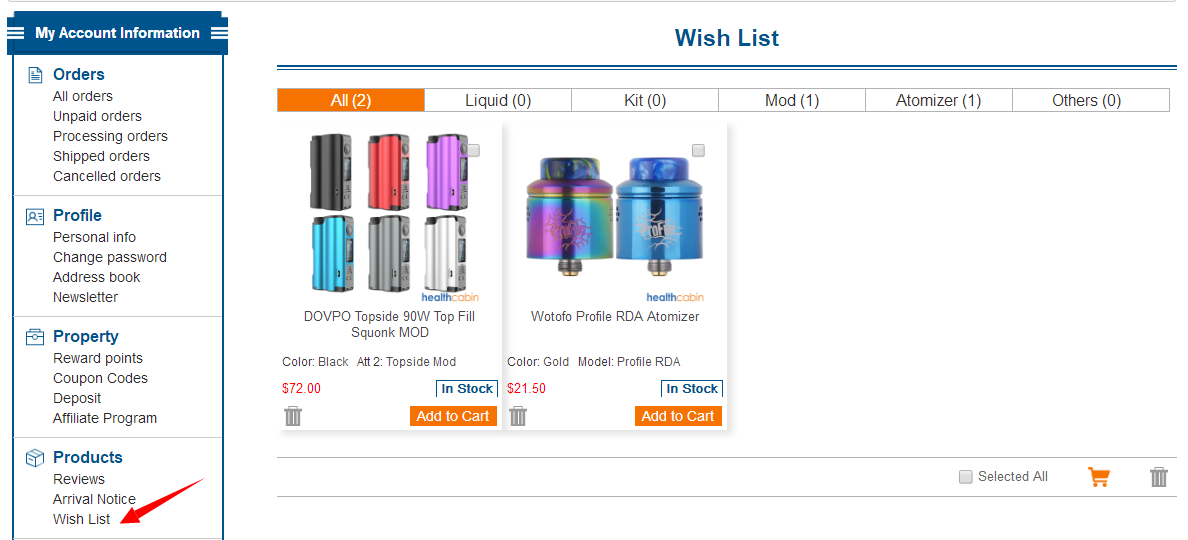 In your wish list, you can see all the products you add but don't want to buy first, and they are all classified and show you whether in stock or out of stock, so it is clear to see. If you don't want it, you can delete. When you want to buy, you can add it to shopping cart.