WISMEC BELLERPHON RTA REVIEW
Hey apes. Today's review was supplied to me by the lovely cortana from @Healthcabin .
These are my thoughts and do not represent those of POTV.The Wismec Bellerophon is a single coil rebuildable direct to lung (DTL) sub ohm atomiser. It's listed as 27mm but that's at the largest width point which is the bubble tank, so don't let that put you off. The base is a 25mm rta. It's a top fill with a screw top and takes 4 ml of eliquid. You get a spare glass tank, spare o rings and three 0.3ohm flat clapton coils with a muji pad and instruction manual. Pretty much everything you need.
I'm not sure why this rta passed me by and I know it's passed a lot of us by. It could be that we think of wismec as a mod maker but it's come as a surprise.
The Bellerophon is an absolute corker straight out of the box. Its really well made and intuitive to build. The deck is designed to take one coil and the hex bolts hold the coil firmly and it's super easy to fit a coil into. The supplied coils are actually very good.
The base has a dual slot adjustable airflow (very smooth in operation) that feeds up and out of each coil post. This takes the air across the coil from each side giving excellent flavour and huge clouds.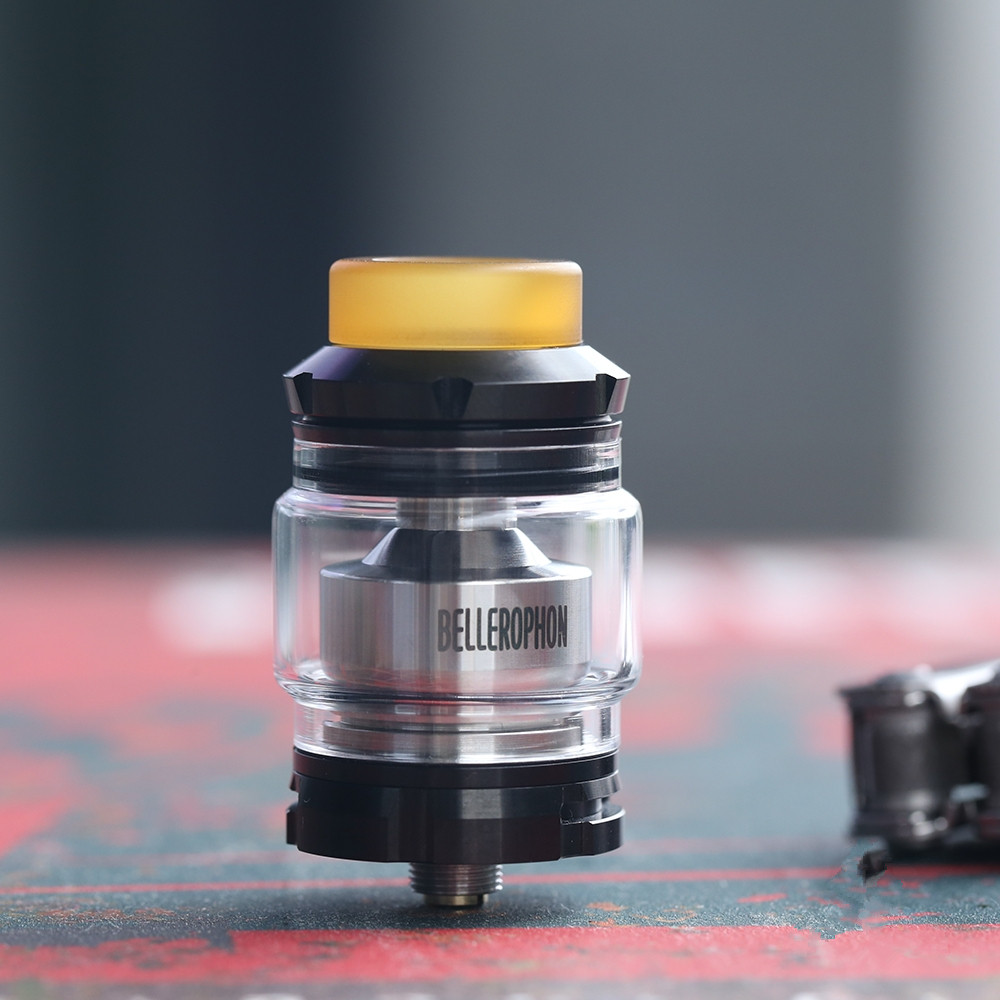 Wicking is a breeze. The cotton just sits down two channels on either side of the deck which will be familiar to most. The cotton should reach all the way to the deck.
This rta has an 810 drip tip but the chimney and drip tip hole are 510 size so this isn't really for super high wattage but runs tremendously with the supplied coils at 50w. Fit and finish really is first class.
This is the best sub ohm rta I've used in a long time. It's probably the easiest wicking tank I've ever used. No specialist techniques required at all.
Flavour is spot on and it looks fantastic.
Really not sure how we missed this one.
I.actually requested this one myself from cortana @Healthcabin as I couldn't believe the price. This rta is £8, amazing rta amazing price, bargain of the month.
You can grab yourselves one from here.
And I really would recommend you do.