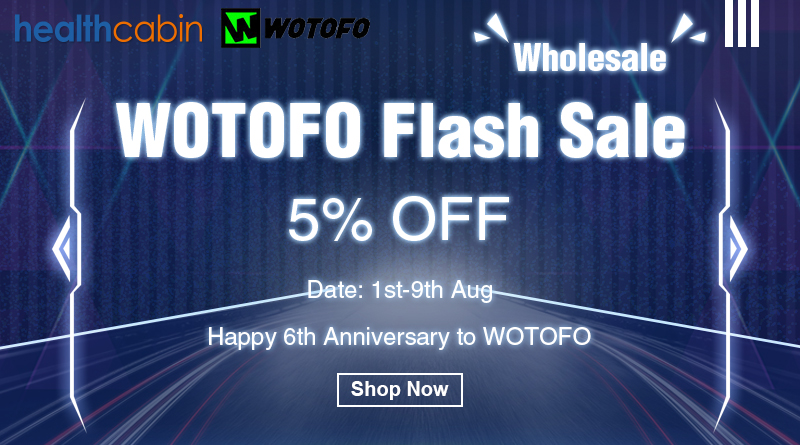 Dear customers,
To celebrate Wotofo 6th Anniversary on 8th Aug, HealthCabin is offering good discounts & giveaways for Wotofo products.
A. All Wotofo products 5% OFF for wholesale customers, no coupon required. This offer will expire on 9th Aug, 2018. Take the chance while it is available.
B. We are also offering 5 sets Wotofo Warrior RDA Giveaway, join here to bring them home.
Happy birthday to WOTOFO.
Feel free to contact us with any questions.