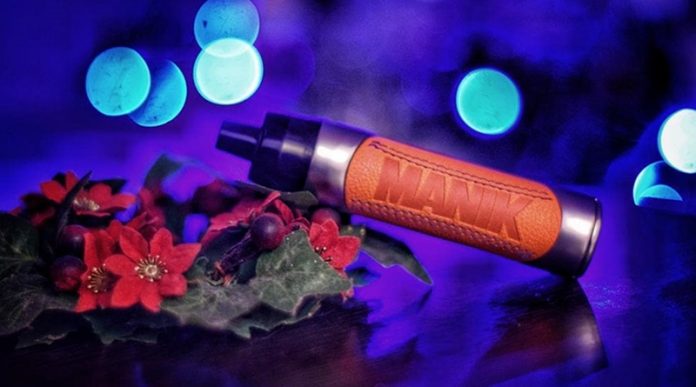 Thanks to HealthCabin for sending me this copy to make the video. Let's check out the Wotofo Manik Pod Review together.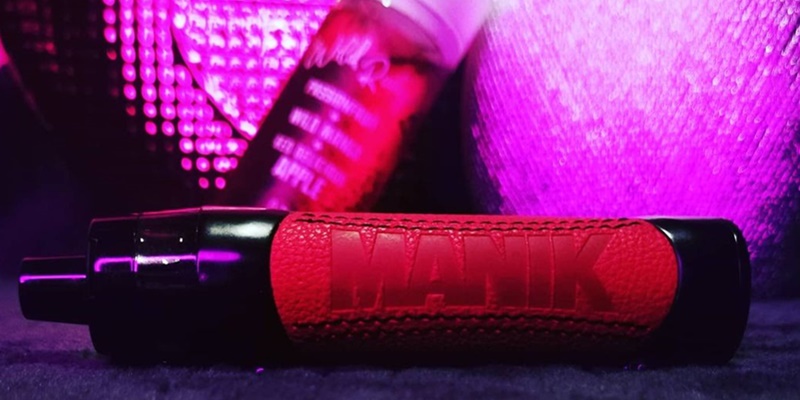 Wotofo unveils the Manik Pod Mod kit.
Easy to use, good design and easy to grip, the WOTOFO Manik POD is a complete and well thought out pod kit with a good grip.
It is made of zinc alloy with a leather finish.
The whole gives a good impression which seems qualitative and durable.
The MANIK POD kit works with a classic 18650 battery (not included in the package) and it is possible to recharge it using the micro USB cable.
In a fairly classic way, there are 3 buttons on the POD Manik Wotofo.
A FIRE button, a PLUS button and a MINUS button.
Different combinations of these buttons will allow you to vape / adjust the power in watts of the pod, change the color of the screen, reset the puff counter …
The Wotofo Kit is managed by the new NEXCHIP chipset which is very efficient. (instant triggering of the vape as soon as you press the FIRE button)
The comfort of vape is very correct for this type of POD, however, note that the vape is very airy due to the large air openings located at the base of the pod. No airflow on this model.
The restitution of flavors is present and the amount of smoke is quite honorable.
The Manik Wotofo kit comes with two resistors, a D15 Clapton Mesh in 0.2 ohm (45-55W) and a D14 A1 Conical Mesh in 0.2 ohm (35-40W).
It is also compatible with all Manik coils as well as all GTX from Vaporesso and PnP from Voopoo.
The filling of the POD is done from above without needing to disassemble the ecig.
Technical characteristics
1*MANIK Pod Mod
1*Empty Pod Cartridge
1*User Manual
1*D14 A1 Conical M Coil
1*D15 Clapton Mesh Coil (Pre-Installed)
1*Charging Cable
Brand: Wotofo
Model: Wotofo Manik POD MOD Kit
Materials Type: Electronic Cigarette, MOD Pods
Color: Black, Red, Blue, Silver, Brown, Gunmetal
Materials: Leather, Zinc alloy
Screen: TFT 0.96 "
Battery type: 1 battery
Battery type: 18650 (not supplied)
Micro USB: Charging only
Maximum power: 80W
Adjustable airflow: No
Print: Aerial
Filling: From the top
Capacity (ml): 4.5 ml
Drip tips type: Others
Connection: Others
Electronic protections: Yes
Resistors: less than 0.5 ohm
Weight (in grams): 115 g.
Dimensions (in mm): 126 x 33 x 27 mm
Wattage range: 5-80W
Operating Mode: VW
Compatible resistors: Manik resistors from Wotofo / GTX resistors from Vaporesso / PnP resistors from Voopoo
Resistors supplied: Resistor D15 Clapton Mesh 0.2 ohm (45-55W) / resistance D14 A1 Conical Mesh 0.2 ohm (35-40W)
Good points
Good restitution of flavors
Very airy vape
Battery in standard 18650 format
Minimalist and discreet design
Ease of use
Large amount of compatible resistors
Negative points
This review was written by Tofanger from Youtube, he also took an unboxing video for Wotofo Manik Pod Mod Kit, click the video directly to view.