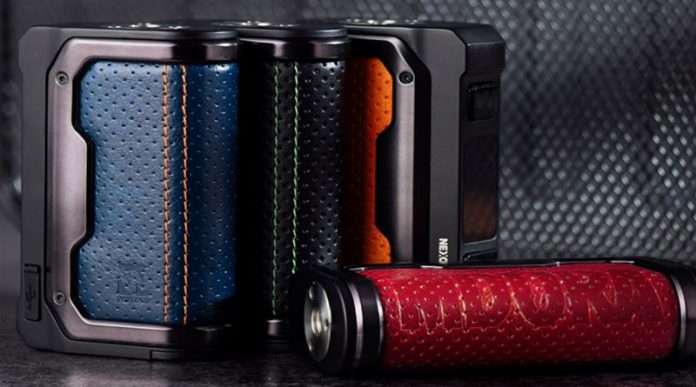 I received Wotofo Mdura 200W Mod from health cabin for the purpose of this review.
Wotofo Mdura colors:
– King Kong Black
– King Kong Blue
– King Kong Orange
– King Kong Red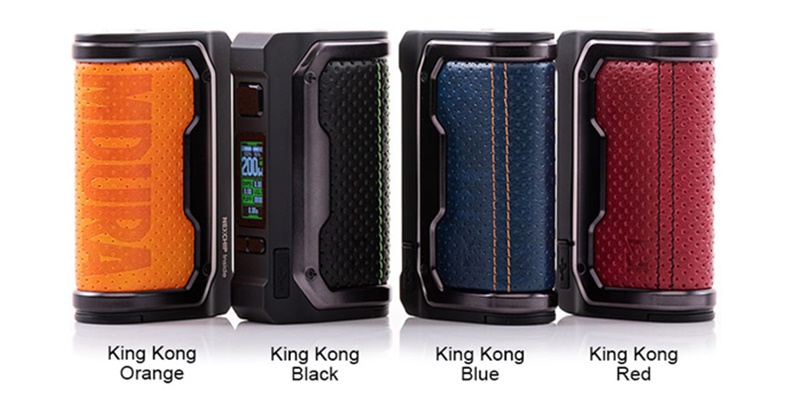 1* MDura Box Mod
1* Type-C Charging Cable
1* User Manual
Dimensions: 82mm*52mm*26mm
Display: 0.96" TFT screen
Battery Type: Dual 18650 batteries (not included)
Power Range: 5 - 200W
Charging Port: Type-C
Charging Current: DC 5V/2A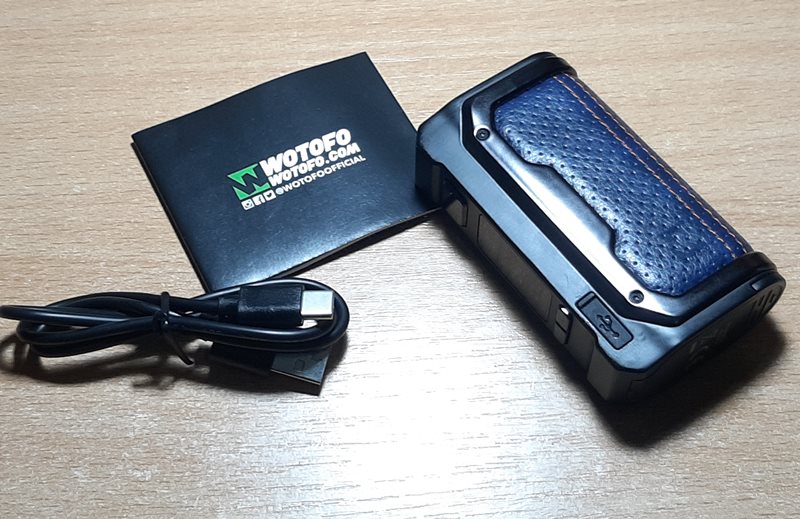 Wotofo mdura is mod that is powered by two 18650 batteries and this mod works from 5-200w. Dimensions of the mod are 82mm*52mm*26mm and in my opinion size is quite good. I really like the design of the mod and because of the shape and back of the mod, it is pretty much comfortable for using. Mod is also pretty lightweight but quality is very solid.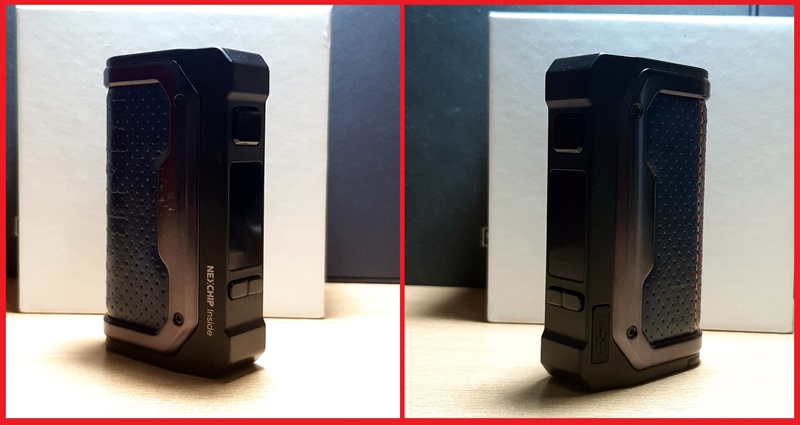 From the top of the mod you can see the connection and it is slightly rasied which should protect the mod from scratching from atomizers. Connection is screwed from the top and looks really solid, threads here are good.
This mod is powered by two batteries and it works from 5-200w. From one side of the mod you can see usb port, we have here usb c port which is really nice and this device supports balanced charging which is good since you can use this mod to charge your batteries if you charger is not available. Battery cap is from the bottom of the mod. Considering the shape of the mod it would be better that cap is from behind in my opinion. So far battery cap works good but I know that many people prefer battery cap from behind on this type of mods.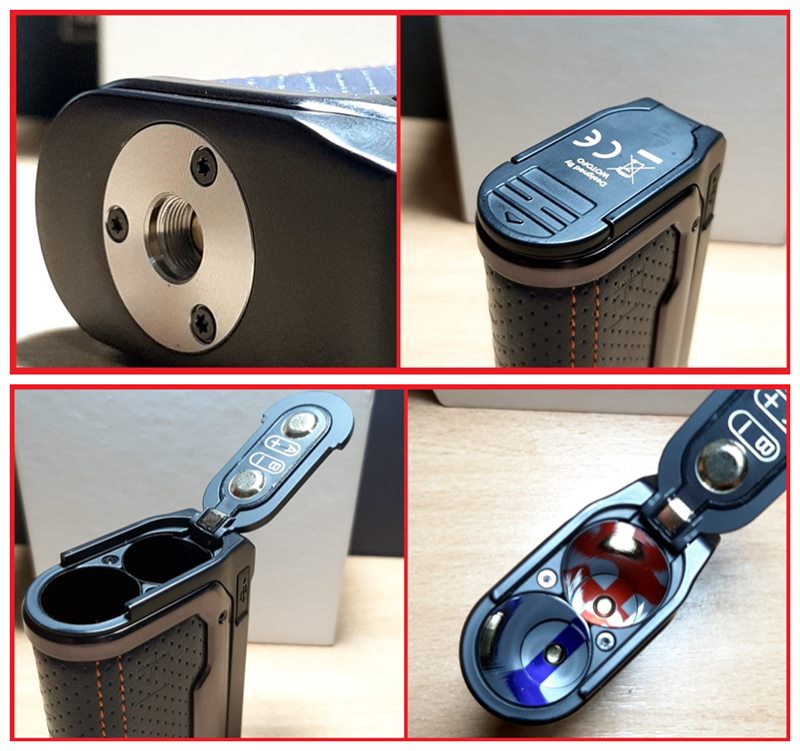 From the front side of the mod you can see the fire button, screen and buttons. The fire button is good and clicky, plus and minus buttons looks good as well. We have color screen here which is good and brightness of the screen is good so you can see everything on the screen without problems here.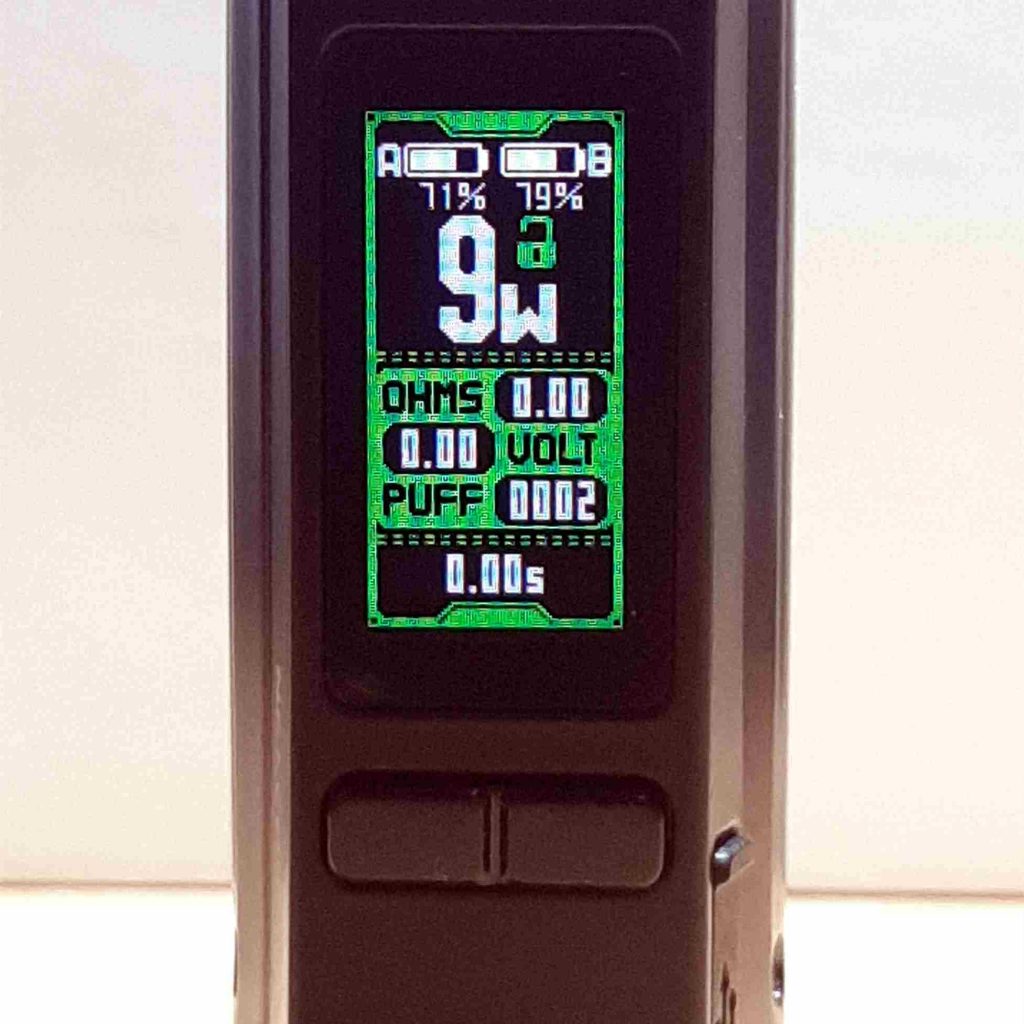 On the screen you can see:
Battery indicator
W
Ohm
V
Puff
Time
We have here only vw working mode which is for me good because I don't use other working modes but for someone this could be a con, anyway for people that are looking for simple mod this will be very good.
You can lock the fire button here when you click 3 times on the fire button, you need to do the same to unlock it. Also you can lock buttons only when you press plus and minus buttons together, you need to do the sam to unlock them. You can change the color of the screen which is really nice and to do that you need to hold the fire button and minus button. To reset the puff counter you need to press plus button and fire button on this device.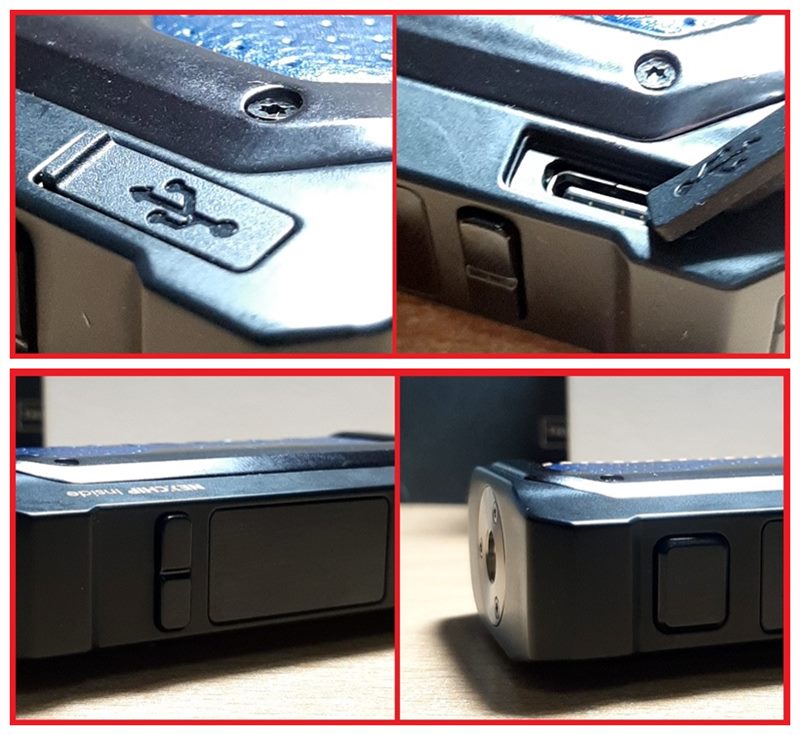 My thoughts
So, in my opinion this mod looks really nice, mod has nice size, I like the design and also I like the back side of the mod, all of that makes this mod really comfortable for using. Build quality is solid and mod is lightweight. We have usb c here which is great and mod has balanced charging which is nice if you want to charge your batteries when charger is not here. Battery cap so far is good and I didn't have any problems but it would be better if battery cap is from behind. When batteries are inside the mod there is no any rattling which is good. The fire button and buttons are good and si far I didn't have any problems. We have nice color screen here with good brightness and we have all the informations that we need on the screen. You can also change the color of the screen which is nice. Mod so far works really good, I tried it with different atomizers at different power and there is nothing to complain about. In my opinion this is one simple mod that is very comfortable for using, few cons for someone maybe but I think that this mod is quite good.

Cons
Battery cap from the bottom of the mod, anyway it is good so far
Only vw working mode which is for someone good
Pros
Build quality is solid
Good design in my opinion
Mod is very comfortable for using
Buttons are good
Mod work good so far
You can change the color of the screen
Usb c
Simple for using
Color screen
Balanced charging
Thanks Health cabin
HealthCabin is also one of the biggest vape wholesale distributors in China, if you're a vape business owner, just contact them to get competitive wholesale price.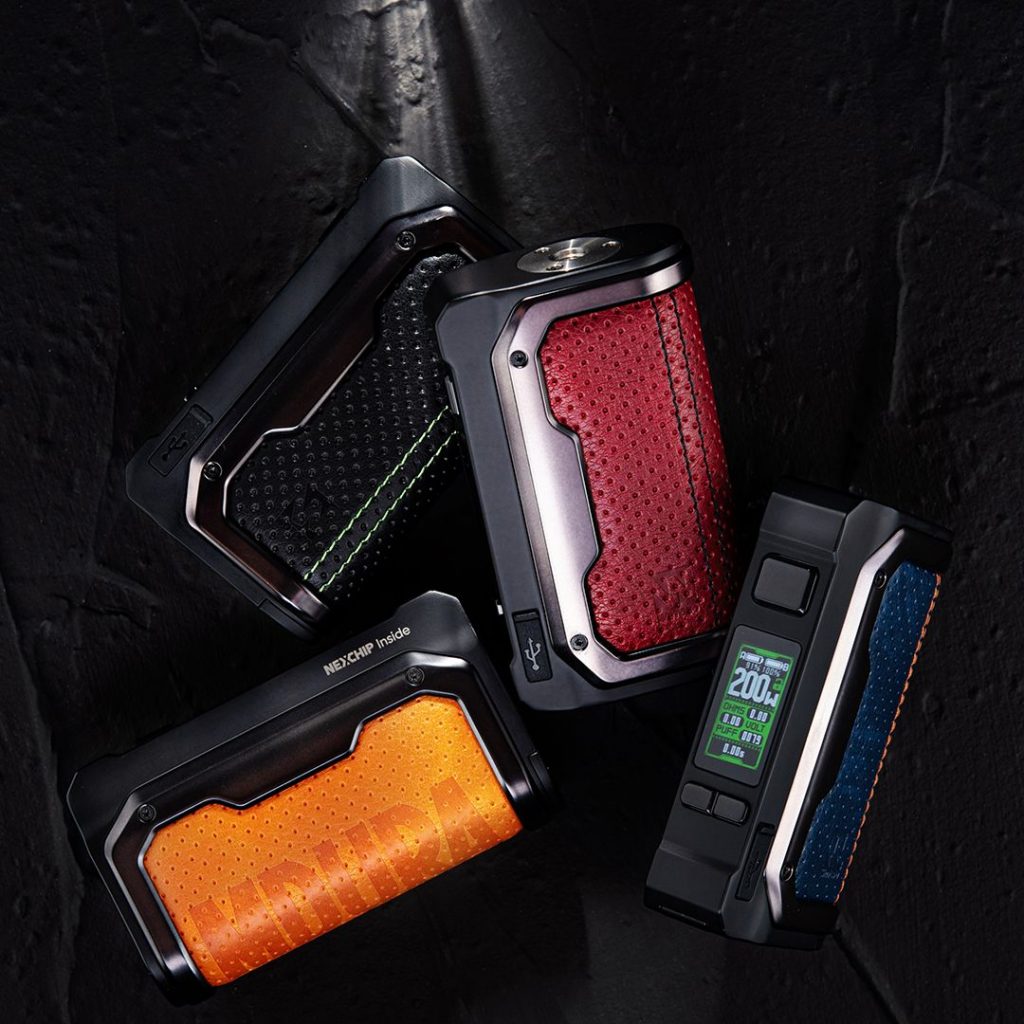 This review was written by Nenad from Vapingunderground, click to view original review there with more photos.