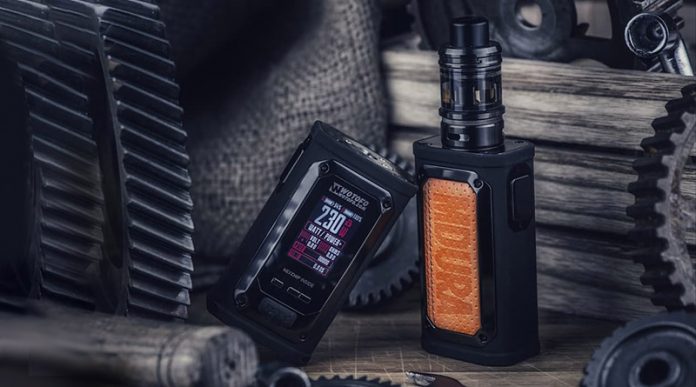 Roll up… Roll up. Hello my fellow vapers today we have the new kit from Wotofo the Mdura Pro Kit. This was very kindly sent to me from Healthcabin. Let's get started the Wotofo Mdura Pro Review together!
As always this review is my own thoughts and not associated with anyone from Healthcabin or POTV. Nor have I been paid for my thoughts.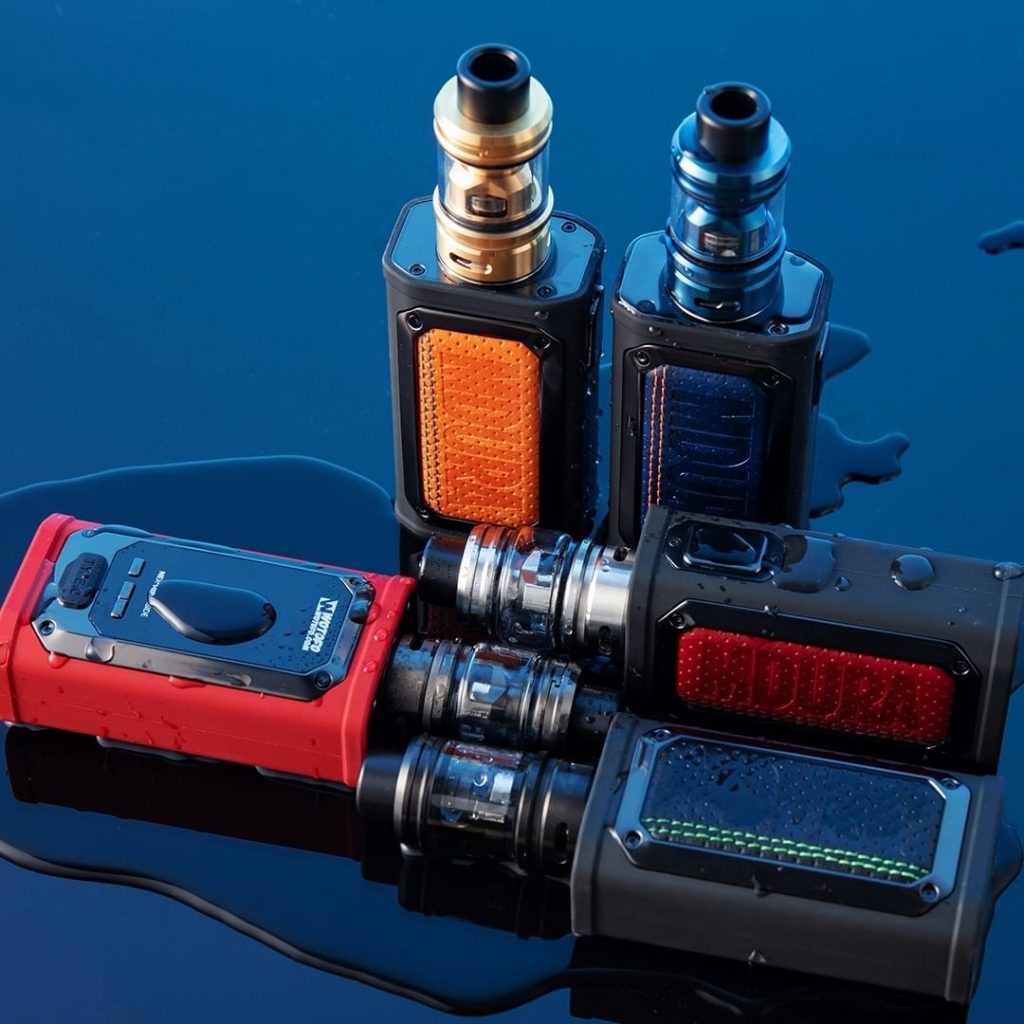 Abit about the kit
The new Mdura pro kit is the newest release in wotofos line of mdura kits currently consisting of the Mdura, Mdura Pro and Mdura mini, these mods range from 230W to 80W so cater for all vapers in the RDL/DL vaping crowd. The kit comes in 5 different colour schemes and I recieved the King Kong Black variant.
1*MDura Pro Mod
1*Tank nexMESH Pro
1*H15 Mesh Coil parallel (pre-installed) Power range 50-80W (Best 65-80W)
1*H12 Clapton Mesh Coil Head power range 40-75 W (Best 55-75W)
1*Spare tank glass
1*C-type charging cable
1*Spare orings
1*User's Manual
Mod
Mod Dimensions: 47.4x88.1x33.1mm
Weight: 192 ± 3g
Body Material: Zinc Alloy + Rubber
Display: 1.2 "TFT with 6 color options
Battery Type: Dual 18650 (not included)
VW modes : Standard, Power, Power +
VW power range : 5-230W
TC power range : 10-230W
Temperature range: 200F-600F / 100C-315C
Charging Port: Type C
Charging Current: DC 5V / 2A
Atomizer Connection: 510
Tank
Tank Size: 24 * 42.85mm (without Drip Tip and 510 pin)
Weight: 72 ± 3g
Tank Capacity: 4.5ml with Straight PCTG Tube, 6ml with Bubble tank ( 2ml TPD)
Drip-Tip: In Delrin 810
Power range: 50-80 W
Refill Method: Top Fill
Airflow Type: Adjustable Bottom
Thread: 510
The Mod
The Mdura Pro Mod is a dual 18650, IP67 rubber coated beast, meaning it's dust, shock and water proof. It's capable of firing up to 230W and houses a large colour TFT Screen. The mod always runs using wotofos own 'NexChipset' which has been built to add speed and reliability to there devices.
The first thing your notice about this mod is the weight and how comfortable it feels to hold, the rubberised sides combined with the soft spongy back makes it feel like a very well constructed solid mod. It has subtle branding with Mdura etched in the spongy back board I think they've done a great job of not making this to in your face by keeping it simple and the same colour as the leather.
Starting from the top the mod has centred stainless steel 510 plate with a gold spring loaded connector I'm always happy to see mods have centred 510s as I feel it always looks better.
On the front of the mod is a large coloured screen not as large as an aegis x screen but just the right size.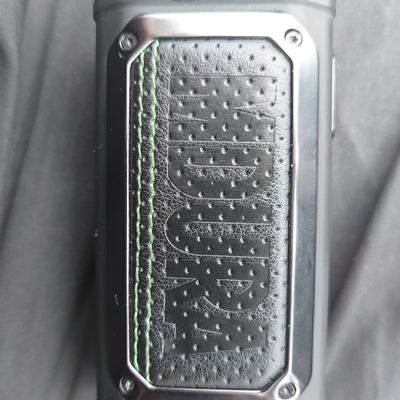 What I've liked about this mod is the fact it has a separate button for the menu system I've not owned a mod that uses this before so it's been nice not having to press various buttons to enter the menu system. This button is found next to the usual up and down buttons. If anything maybe for some people they may be a tad small. The menu button with just one press always works as a Stealth mode button and by holding it in for a couple of seconds it accesses the menu screen.
What I have found is the difference using Stealth mode makes on this mod. Using the mod with the screen on all day gets through 2 18650s by the end of the day, but with Stealth mode on and using this as my main device I can change the batteries every other day, it will obviously change to every vaper but the difference I've found in battery usage has really shocked me and its something that works brilliantly.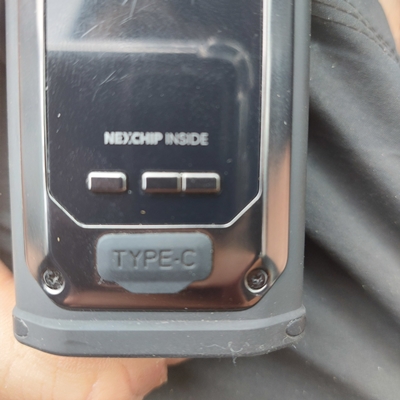 Above the screen is the usual wotofo branding with there name and website marked with Nexchip inside marked below. The one thing I have found strange with this device is the USB C port tab and the fact wotofo have felt the need to etch TYPE C into it. Its not overall noticeable but something I feel is unnecessary.
The main functions for this device work as
• Clicking the fire button x5 fast to turn the device on and off.
• Press and hold the menu system button; you can then change the mode settings, standard, power, power+, Ti, Ni, SS as well as TCR setting.
• A quick tap of the menu button will put the device into stealth mode tap it again to wake the screen up!
Adjustment buttons
• Both adjustment buttons together will lock and unlock the device.
• Holding the fire and minus buttons together will clear the puff count.
• Fire and plus buttons together will activate the screen colour option.
The mod also has a range of protection filters built in these are:
• Timeout protection 10s
• Short circuit protection
• Overcharge protection
• Over discharge protection
• Reverse polarity protection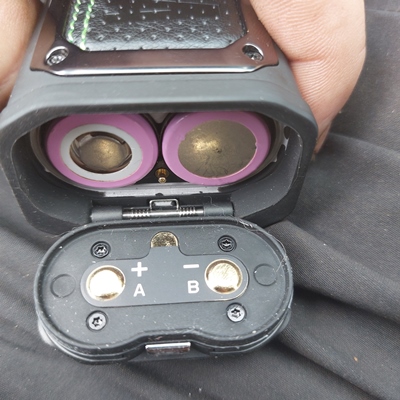 On the bottom of the mod is the battery door which like the ageis range from geekvape is a slider which clips and unclips into a slot the polarities are clearly shown and the battery door feels safe and secure and fairly easy to undo and do up.
For me the mod is the star of the show in this piece of kit, its absolutely fantastic, build quality is perfect and it works very well, firing quickly and being very reliable. However this kit comes with the nexmesh pro tank so let's look into that next and the coils wotofo provide with the kit.
The Tank
My kit colour scheme came with the black tank but there are different color variants dependant on the kit you get. I have found that some of the colour variants don't always match though with the orange mod coming with a gold tank, I feel it may have been better to just put a black tank in all the kits that don't match the colours.
The first thing your realise it's quite a large tank in size coming close to the size of the Mpro 2 which is on the larger size of stock coil tanks. Its build quality is very good and fits brilliantly on the mod. This tank is very easy to take apart with all the sections unscrewing on nice threads making it very easy to clean if needed.
It features an easy top fill system, by finding the white dot on the top cap you simply push it on the 2 runners and it slide open, revealing a kidney shaped fill port covered by a membrane which stops any leaking. So far having filled this tank up quite a few times, I've had no leaking issues and no issues with the push cap coming undone or being to lose. So that's a great start.
Inside the glass the coils are incase in a metal casing which has the wotofo logo and the name of the tank on, although this looks smart and it may be a way of improving flavour and vapour I feel it's slightly unnecessary and they could have left it out and make the juice capacity bigger. But it might be to with the fact that there is a RBA section available and the coils being absolutely massive.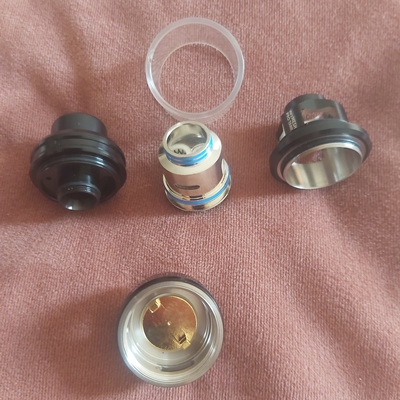 The Coils
In the kit you're provided with 2 coils the #H12 and #H15 coils, when first released as a tank the H15 was the worlds first single and parallel coil which is made to enhance flavour and longevity.
The H15 coil comes pre installed so naturally I started with it. This is rated between 65-80w and has a resistance of 0.15OhM.
I used zeus juice vermillion to test the coils and left it to prime for a good 20 minutes starting low and making my way up the wattage. I found with this coil the the flavour to be abit disappointing given the potential it has with the 2 different coil types into one it just didnt produce for me, I found very little flavour before 70W and it slightly improved up until 80w where the coil was rated for. I'm not sure if I was expecting to much or if it just isnt for me but I felt it really lacked much flavour which is a shame. I also found it to burn out quite quickly but when I took it apart it was only 1 side of the coil that was discolored but it wasn't very nice to vape with many dry hits and burnt taste.
Next up I installed the H12 coil left it to prime and had a vape I remember from previous use of this tank I enjoyed this coil and found my spot at 67W with airflow quarter cut off. I decided to see what wattage I began to get good flavour at and I was surprised that even at 45/50W with airflow cut down it was a pleasant vape but 60W upwards is where you get the dense clouds and rich flavour.
The H12 coil definitely came out on top for me and is still producing good flavour after 2 weeks of use.
Pros and Niggles
Mod Pros
Great build quality
Fast firing
Subtle colour scheme
Stealth mode works great
Lots of menu options
Easy to read large screen
Mod Niggles
Type c branding on charge tab
Tank Pros
Built well
Easy to dissemble
Great flavour from H12 coil
No leaking
Tank Niggles
H15 Coil burnt out quickly on 1 side
Some colours don't match the mod
doesn't offer anything different
As always a massive thank you to sue at Healthcabin for sending me this over for review its very much appriciated. Don't forget to sign in for extra discount at healthcabin to grab this device.
HealthCabin is also one of the biggest vape wholesale distributors in China, if you're a vape business owner, just contact them to get competitive wholesale price.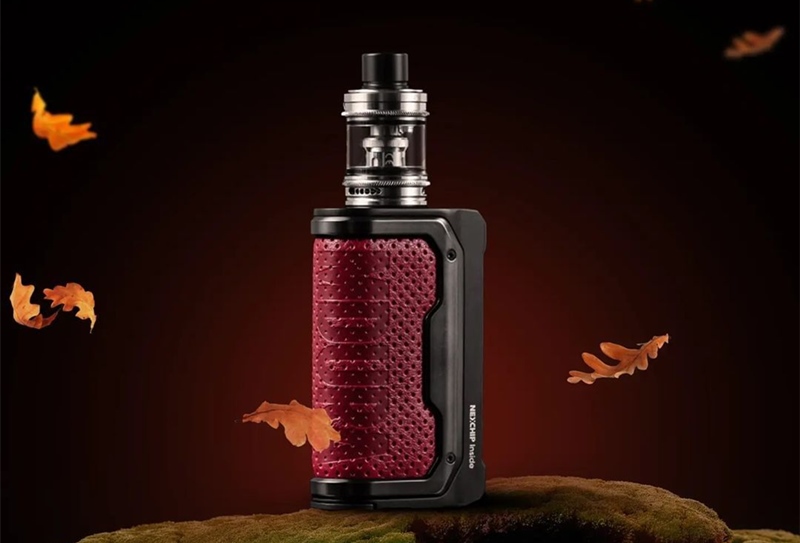 This review was written by Sam The Vaping Gardner from POTV(Planet Of The Vapes), click to view original review.