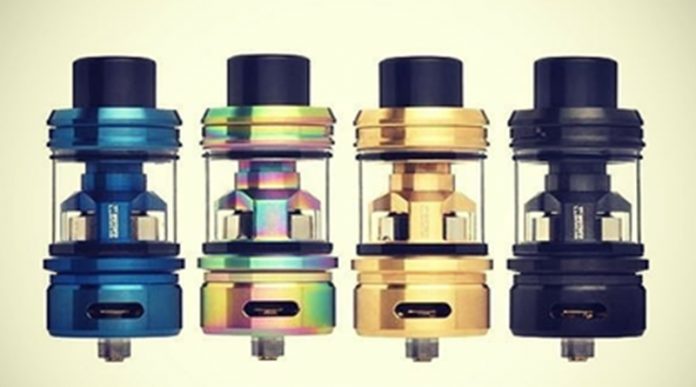 This tank was sent to my from Health Cabin for the purpose of this review. This is the second version of the nexMESH subohm tank, and it's called the nexMESH Pro. Let's check my wotofo nexmesh pro tank review!
This is a full sized, mid to high wattage tank that can also transform into a single coil RTA. The rebuildable base is a separate purchase and comes in a few different colors at the base. I'll be going over my experiences with it solely as a subohm tank.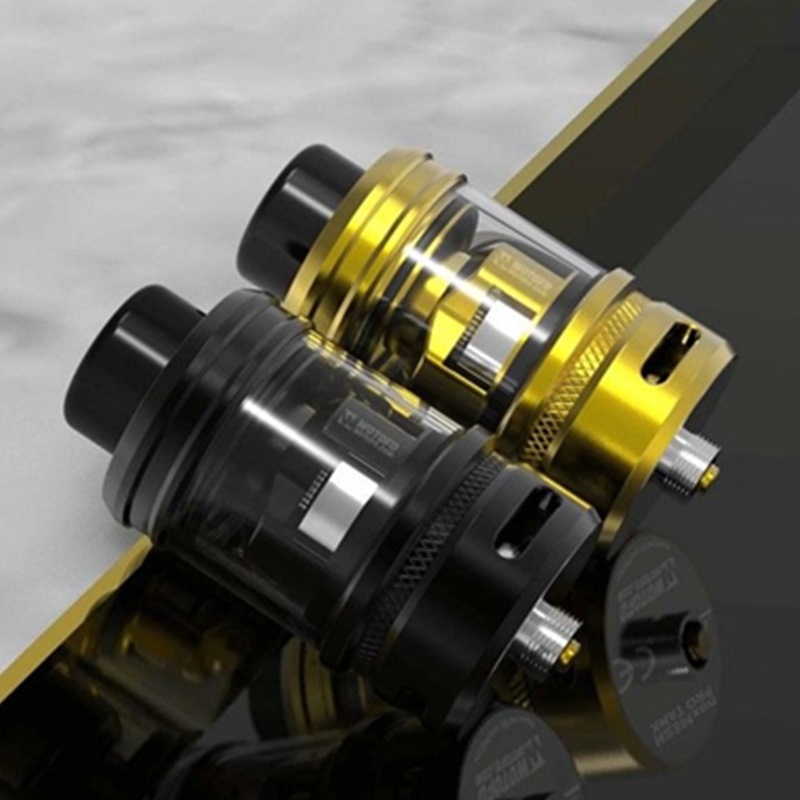 nexMESH Pro Tank
H15 Mesh & Parallel Coil Combo Head (pre-installed)
H12 Clapton Mesh Coil Head
Bubble Glass Tube
Accessory Bag
User Manual
Tank Size: 24 x 42.85mm (without drip tip & 510 pin)
Tank Capacity: 4.5ml straight PCTG tube / 6ml bubble glass tube (with single coil replacement
head)
3.5ml straight PCTG tube / 5ml bubble glass tube (with dual coil replacement head)
Drip Tip: 810 Delrin Drip Tip
Wattage Range: 50-80W
Filling Method: top filling
Airflow Type: adjustable bottom airflow
Net Weight: 72±3g
Colors Available: Black, SS, Gunmetal, Gold, Blue, Rainbow
The nexMESH Pro tank
It's 24mm at the base but immediately flares out for the AFC ring. Above that is some decorative knurling, and it flares out even more under the glass section. It comes with a 6ml bubble glass and a 4.5ml PCTG strait tube. I see more and more companies offer these which is nice I guess. It's less prone to cracking or breaking. On the inside of the tank there's a "cage" like section where your coil slides into. The only visible branding is on one of the four sides of that cage part. It's minimal.
The top cap is a slide to fill style which I normally don't care for. This one however is on a railing which isn't as bad as the Fireluke 2/M Pro types. It doesn't slide open as freely which results in less leaks.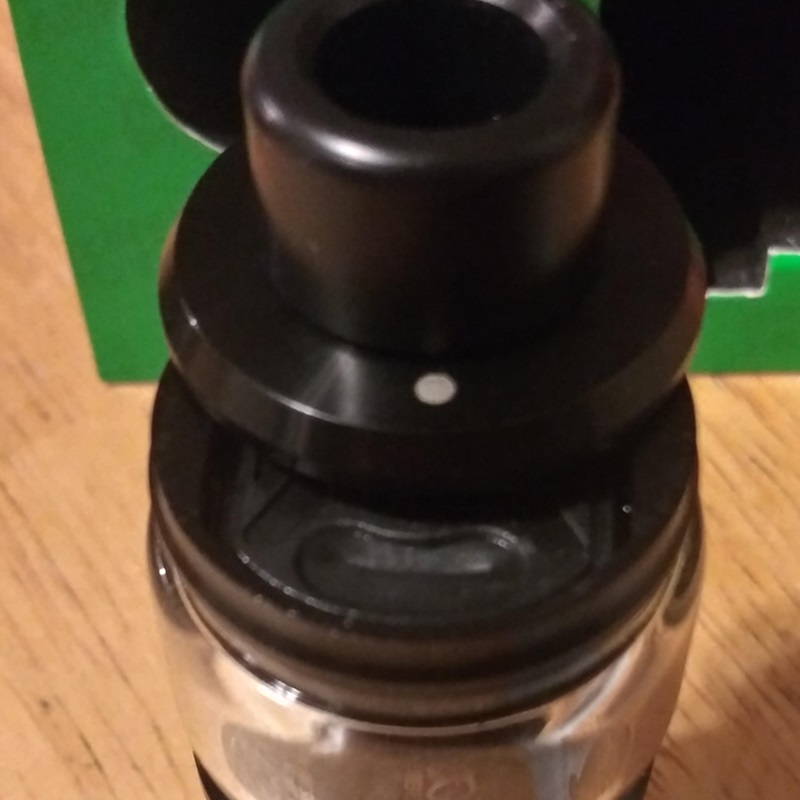 I prefer quarter turn top caps or just threaded, but that's just me. The fill opening is marked with a dot. Mine looks silver while the rest of the tank is black.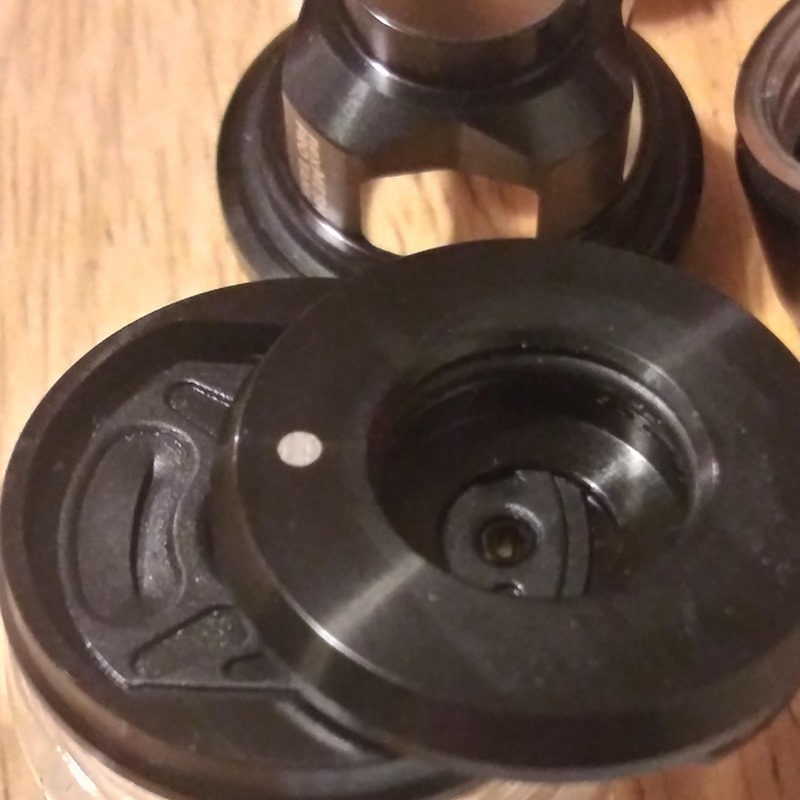 When slid open there's an elongated fill hole (with the flaps or "membrane"), but also an escape hole on the other side. That's a smaller hole for the air to escape. I haven't any trouble filling it.
One thing I'd like to mention is the fill gasket seems to be trapped under the slider. There's no way that I've found to get it out. I don't like that. I've had it on other tanks and there should be a way to get at it. It means it's not replaceable. It can't be thoroughly cleaned and water can possibly get trapped in places.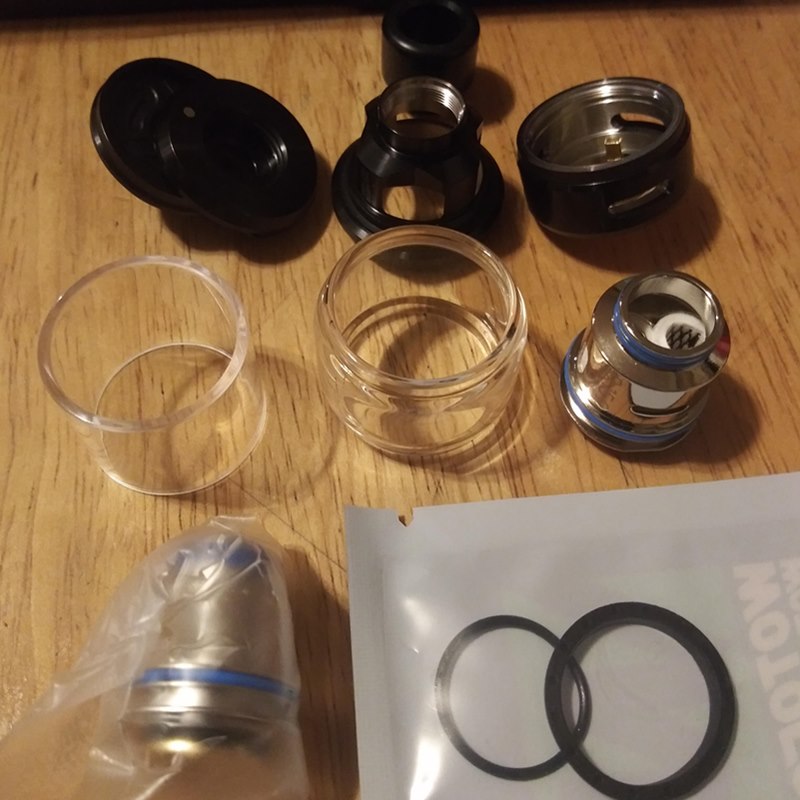 The drip tip is a black delrin 810 styled with o rings on it. It's kind of beefy but nice to vape from. Here's a photo of the tank taken apart completely.
The coils
Wotofo is offering some coils we've seen before but also some that are pretty unique. The ones that come with the tank are a combination coil and a clapton mesh. The combo coil has two holes and uses wire and mesh in concert. The clapton mesh isn't mesh at all. It's squiggly little micro clapton wires that are held together on each end.
Also available are a conical woven mesh, a conical nexMESH, a triple mesh, and 4 hole combination coil. I like the variety.
These coils are threadless and slide in and out of the tank without any screwing. They fit a bit snug but don't get totally stuck. I've had zero leaking.
#H15: Single mesh & Parallel coil .15Ω (Best: 65-80W)
This coil came pre-installed. I've never seen something like this so I was curious to see how it'd perform. I had watched some reviews on YouTube and most of them sort of cast this coil aside. I vaped it primarily at 70W and got good to above average flavor. Dual coils like this can sometimes be restrictive but this one isn't. The tank has a massive amount of airflow. I only had it half open. I enjoyed this one but was curious about the one in the box.
#H12 Clapton Mesh coil .2Ω (Best: 55-75W)
Wotofo has done something unique here. They've made a clapton wire coil vape like a mesh coil in terms of response time. It fires quickly and the flavor is great. It's more saturated and warm compared to your usual mesh coils. It vapes like a clapton coil which it is essentially. The flavor is better than the combination coil. 55W isn't enough power IMO. It starts to really come alive around 70W. I used it at 75, with the airflow about 1/3 open. Like I said, this is a really airy tank.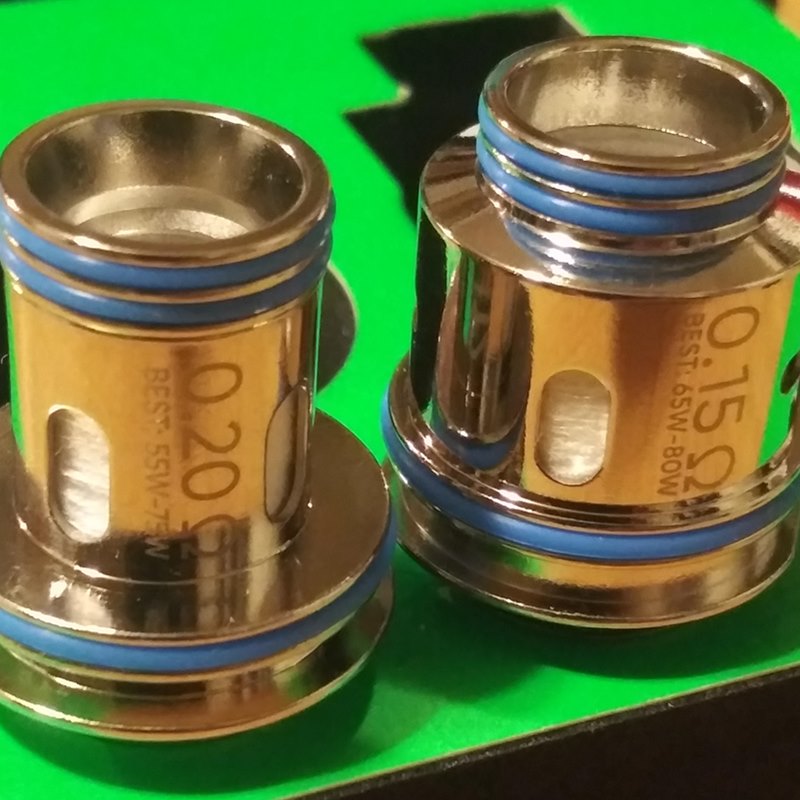 Other Available coils
#H11- .2Ω Single Conical nexMESH Coil (Best: 60-70W)
#H13- .15Ω Single Conical Net Mesh Coil (Best 65-78W)
#H17- Rebuildable Deck
#H18- .15Ω Triple Mesh Coil (Best 80-90W)
#H19- .15Ω Wire & Mesh Quad Coil (Best: 80-90W)
Wotofo Nexmesh Pro Tank Review Conclusion
The tank is big and built really solidly. The coils operate at a higher wattage than I'm used to. It works well but they didn't need so much airflow IMO. If that's your thing, you'll love this. I like that it has a whole bunch of other coils to choose from. I haven't bought any other packs, but I do have an RBA deck coming frim Fasttech. I'm a huge fan of RBAs. This one though isn't like other RBAs. The whole base and build deck are together. It transforms this subohm tank into a true RTA. I like that they give you options for this tank. I wish all companies would do something like this. Earlier this year coils were scare for popular tanks. With uncertain times ahead, a rebuildable deck makes this tank a bit more "future-proof".
I don't think the older nexMESH coils will fit in this tank. I've read somewhere that coils come in packs of two. I'm not really a fan of three pack coils so two is pushing it a bit. It's my opinion that packs of 4 are alright, 5 even better.
This tank will be nice for a lot of people. It's solid and performs well. For those of you who like higher wattage and big airflow, this could be a solid option. If I try more coils I'll edit in my thoughts. Same goes for the RBA.
Big thanks to Health Cabin for sending this my way, and thanks to anyone who read this review.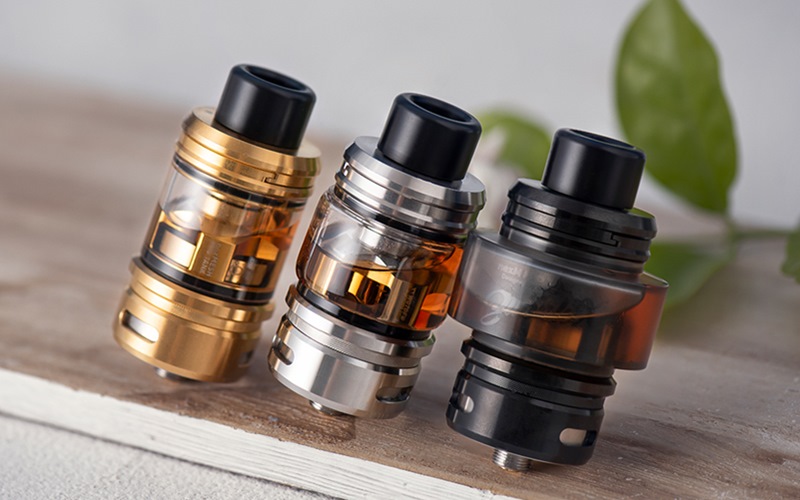 This review was written by Andrew from vapingunderground and other forums, click to view original review.